Who is Rami Malek's 'Unsettling' Bond Villain Safin?
There really is No Time To Die, but if you must, it should be at the hands of the mysterious Safin, the new villain portrayed by Rami Malek in the upcoming 25th James Bond film. So terrifying has his impact been in recent trailers, that some are beginning to ask, is he the most frightening bad guy to face 007, or is he just another added to the defeated list.
Hitting cinemas November 12th 2020, No Time To Die is the next thrilling instalment in a franchise that has seen a myriad of actors take on the role of Bond only to face off against an even larger assortment of actors hellbent on defeating him. Not to mention the many femme fatales cast alongside.
You'll also like:
Is Tom Hardy the New Bond?
New on Prime Video in October 2023
Splinter Cell Animated Series Reportedly Coming to Netflix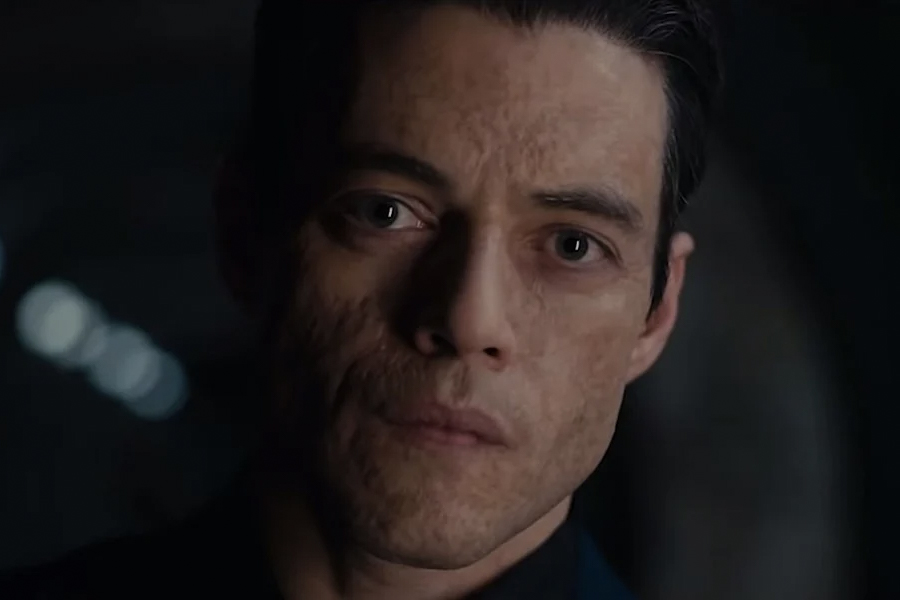 With this year expected to be the last time we see Daniel Craig order a martini – shaken not stirred – Rami Malek is sure to make his final hurrah one for the ages. Out for "revenge", the mysterious Safin is an anarchist. A former assassin of SPECTRE, nothing is truly known about his origins; where he comes from or what his real name even is. The man is entirely shrouded in mystery, yet he appears to be a powerful adversary with connections to terrorism.
In the latest promotional video, titled 'Meet Safin', Universal Pictures sits down with Malek to discover what exactly he wanted to do with the main antagonist of the latest Bond flick. The word he chose was, "unsettling". We're shivering already.
"Thinking of himself as being heroic," it appears Malek is embracing the attributes of a sympathetic villain – one who truly believes they are doing the right thing. Safin's voiceover hears him compare himself to 007 as both tools for eradicating people – "to make the world a better place." The main difference between them, according to Safin, is that he wants to be "a little tidier." Creepy.
Switching over to the film's director, Cary Joji Fukunaga links Safin's actions to his terror.  "What he wants, and what he's willing to do, makes him a very frightening character, both personally to Bond but also on a global level." Producer Barbara Broccoli described his personality as "a nasty piece of work." "We've thrown the book at him on this one. He is really the supervillain. He's the one that really gets under Bond's skin."
---
Featured Video from Man of Many
---
I guess we'll all just have to wait till November 12th to find out when Safin and James Bond face off in No Time To Die the 25th film in the James Bond saga.
You'll also like:
Is Tom Hardy the New Bond?
INTERVIEW: The Man Who Shot 007 & Mad Max's 5 Most Iconic Images
Adult Swim Vows 'Rick and Morty' Will Continue Despite Cutting Ties with Justin Roiland
---
Featured Video from Man of Many