Watch the Mind-Bending Trailer for Ridley Scott's 'Raised By Wolves'
He's the man behind some of the biggest blockbusters in film history, from Gladiator to The Martian and now Ridley Scott is heading back to where it all began. The Alien-director is executive producing a new sci-fi series on HBO Max entitled Raised By Wolves and it looks like another instant classic.
You'll also like:
How to Watch HBO Shows in Australia
Best New Movie Trailers – July 2020
'The Witcher: Blood Origin' Prequel Series Coming to Netflix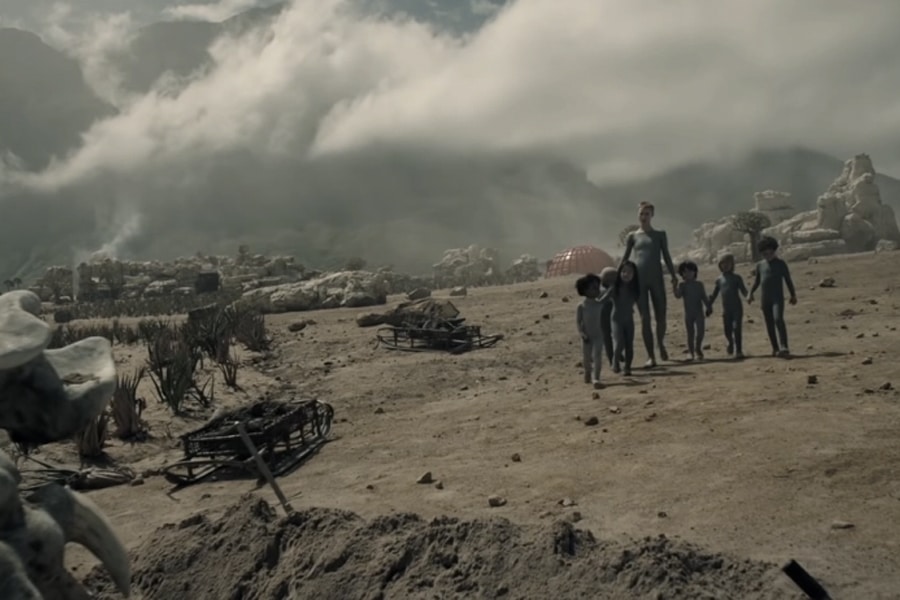 Created and written by Aaron Guzikowski, Raised By Wolves sees the classic dystopian tale of survival play out in a reimagined universe. It follows two androids tasked with raising human children on a mysterious 'virgin' planet. As unrest grows among the colony, the androids begin to question the prospect of free will, learning that emotional control and manipulation are powerful weapons.
Danish actor Amanda Collin plays Mother, the android in charge of protecting the children, while our own Aussie Viking, Travis Fimmel plays Marcus, a mysterious pseudo-soldier. Other than that, the cast is filled with largely unknown actors, which when it comes to a dystopian universe filled with weird and wonderful adventures, can help with believability.
According to reports, Scott directed the first two episodes of the series, marking his American TV directorial debut, however, there will be 10 episodes in total. Even better, the series debuts on HBO Max on September 3, just in time for a second lockdown. We might actually have something good to binge after all.
You'll also like:
How to Watch HBO Shows in Australia
Best New Movie Trailers – July 2020
'The Witcher: Blood Origin' Prequel Series Coming to Netflix