Will Ferrell's Icelandic Eurovision Song is a Surprising Banger
We've been waiting a little while for Will Ferrell to release a new movie and over the weekend, he finally delivered, in typical, absurdist fashion. The funnyman dropped a trailer (of sorts) for his new film Eurovision Song Contest: A Story of Fire Saga, which details the epic tale of two Icelandic singers on a quest to dominate the iconic singing and stage competition.
You'll also like:
You Can Now Buy a One-on-One Zoom Call with Keanu Reeves
James Bond's No Time To Die Release Date Confirmed
New on Netflix in June 2020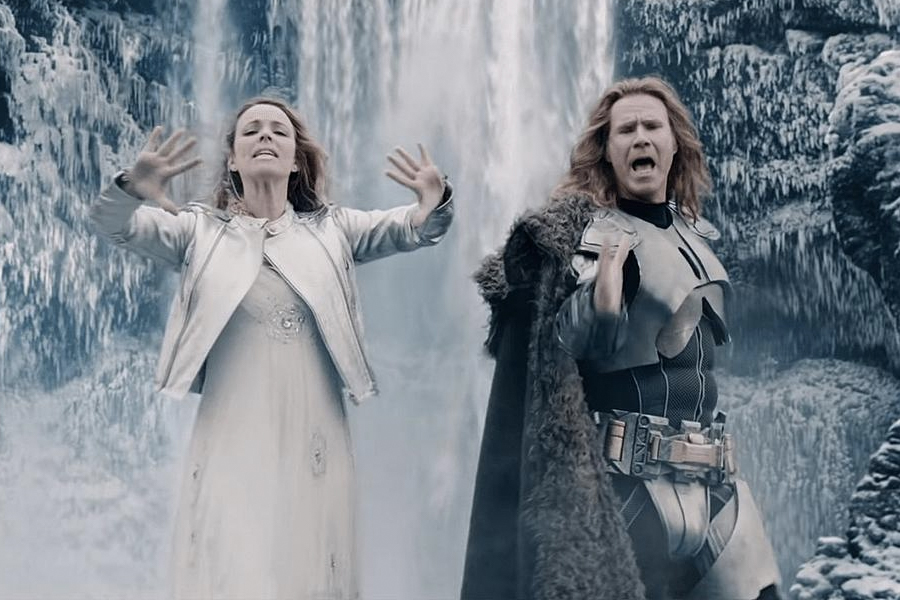 Donning a suit of chain mail and a questionable hair-piece, Ferrell plays Lars Erickssong, one half of a powerhouse duo from the Nordic region. Alongside Sigrit Ericksdottir, played by Rachel McAdams, the pair are chosen to represent Iceland in the famed Eurovision Song Contest. A monster stage production, several Game of Thrones-themed shoots and what appears to be some fairly innocuous appropriation of the Icelandic culture ensue.
It's an interesting premise, but one that fans weren't overly convinced with at first. However, when the official music video for Erickssong and Ericksdottir's hit tune Volcano Man dropped, all questions were answered. Just look at those luscious locks.
Volcano Man is a bop, there are no two ways about it, but even more impressive, it's Ferrell's real voice on the track. While McAdam's vocals are dubbed by artist My Marianne, Ferrell went full method and lent his stunning talents to all songs in the film. Not that it should come as a surprise, his performance at the Catalina Wine Mixer was nothing short of incredible.
Eurovision Song Contest: A Story of Fire Saga was originally slated dor release earlier this year, but was pushed back due to the COVID-19 restrictions. Now, as lockdown lifts, we finally get the chance to see Will Ferrell standing proud on the Eurovision Song Contest stage, dressed in Viking attire with some significant crouch-stuffing; just like we envisioned.
The new film also features Demi Lovato and ex-007 Pierce Brosnan, who is still recovering from the last musical he appeared in. Eurovision Song Contest: A Story of Fire Saga is set to hit Netflix on June 26.
You'll also like:
You Can Now Buy a One-on-One Zoom Call with Keanu Reeves
James Bond's No Time To Die Release Date Confirmed
New on Netflix in June 2020