Music has the power to bind. Transcending language and crossing borders at a time when travel is at its leanest, the artform gives us a voice when words won't work. So it's little wonder when the world went indoors, we collectively reached for the stringed translator. Whether it's a bucket-list hobby or a return to an old flame, if the past 18 months taught us anything, it's that you're never too old to embrace a new passion, but that doesn't mean you'll be good at it.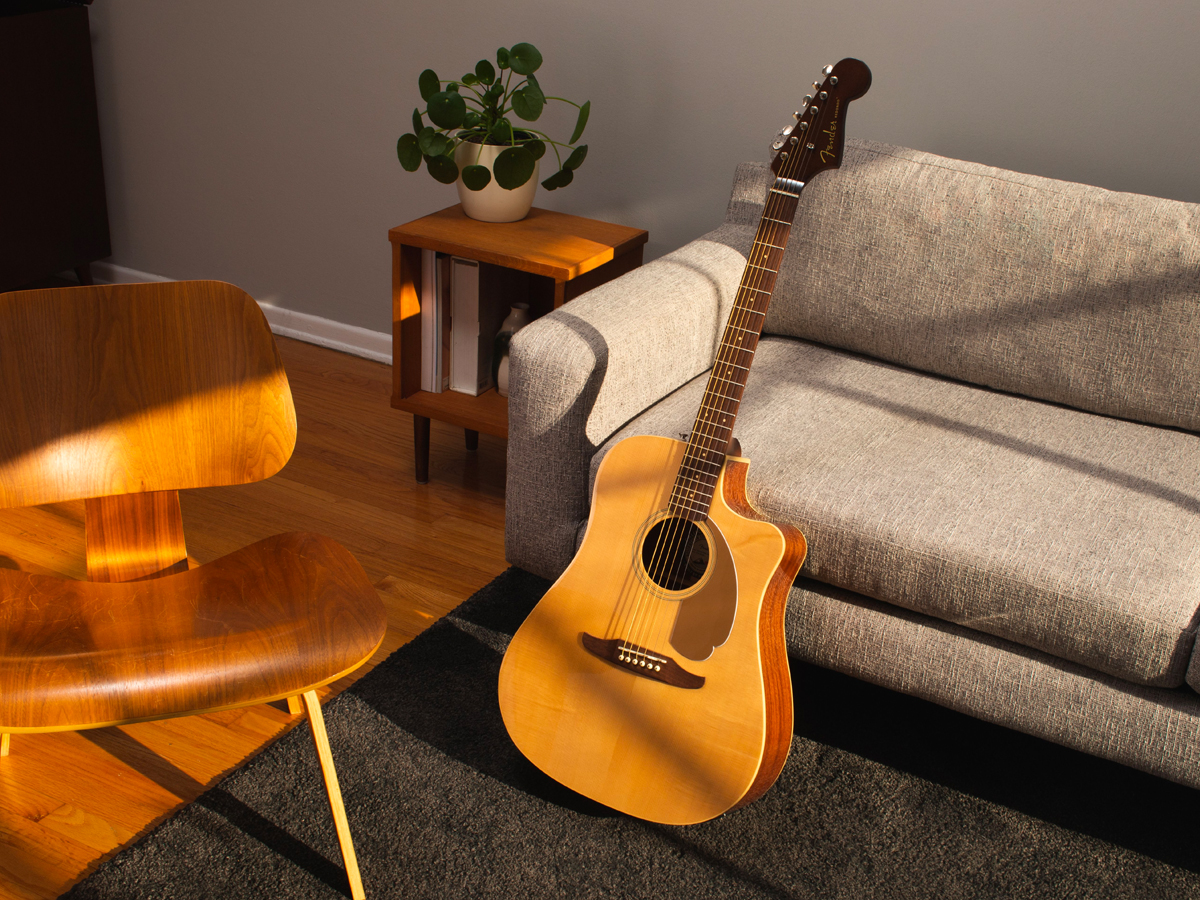 The Beginner's Hub
Like all things in life, skill comes with time, repetition and the overwhelming desire to improve – the trick to learning an instrument is bridging the disconnect between brain and fingertips. Take Jimi Hendrix for example. When the axeman played, it was hard to tell where the guitar ended and he began. A natural extension of sound meets substance, the Seattle superman was hardly pictured without his signature Stratocaster in hand. And he wasn't alone.
For decades, American music icon Fender has brought the sound of pop culture to life working alongside instrumental musicians like Buddy Holly, Tash Sultana and Kurt Cobain. With the pandemic ushering in a new wave of potential guitar gods, the music legend is making sure the next generation has all the tools in place, and none-to-soon.
Fender's recent New Guitar Player Landscape Analysis study revealed that around 16 million people started to learn guitar in the last two years, in the US alone. Of them, over 60 per cent cited COVID-19 as the major catalyst for picking up the news skill, something Fender has been keen to keep going. In fact, back in April 2020, the guitar legend offered three complimentary months of Fender Play, the online learning app putting beginners in the box seat. The move was a huge success, boosting new sign-ups by 1 million, but now, Fender is returning with a new offering that is set to redefine the way you learn guitar.
Fenders' new Beginner's Hub brings everything you need to know about guitar-wielding into one place. The Hub introduces a host of new proprietary guitar technology including Find Your Fender, Fender Play, and Fender Tune, in a bold new move that tailors the brand's product journey in line with the largest wave of new players ever seen. Best of all, Fender has curated bundles for electric/acoustic guitars, bass guitar and ukulele on a section of the Beginner Hub, all categorised by level, starting with Basic before elevating to Beginner and Beginner+.
Got no idea what you need? For those with a penchant for the acoustic sound, products like the Fender CD-60, acoustic-electric CD-60SCE with built-in tuner, or Redondo Player acoustic-electric guitar offer the starting point to kickstart a lifelong obsession. A one-stop-shop for shred-lords at all stages of their journey, the new hub and bundle offering has everything for beginners to get started, meaning you can knock the newcomer moniker in no time.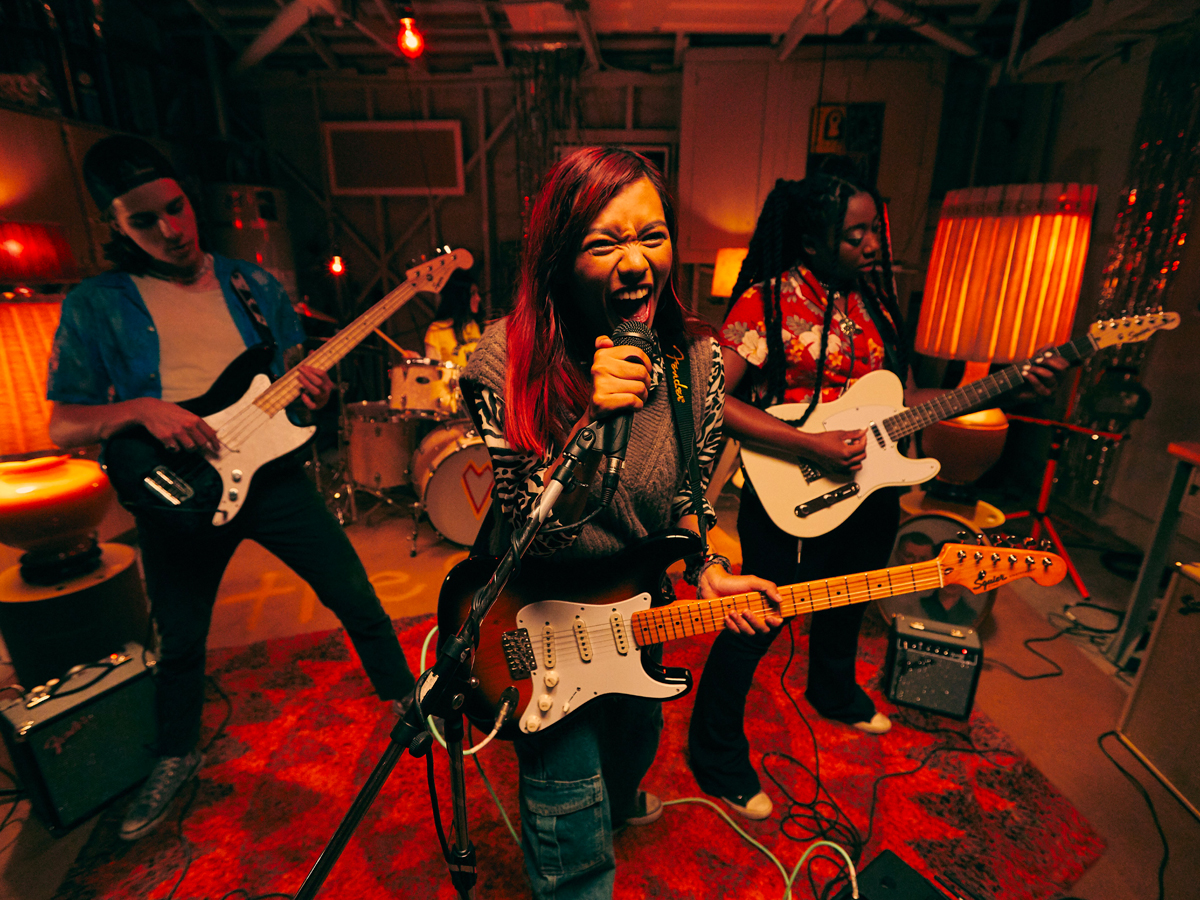 Fender Play
If there is one universal truth about learning an instrument, it's that you won't be good immediately. In fact, to put it bluntly, you'll probably suck, but the simple fact remains: Sucking at something is the first step towards being sort of good at it.
Fender Play is the complete online learning app for guitar, bass and ukulele. Designed to take you from novice to expert, the integration features song tabs and bite-sized lessons, so you can drop in and out at the touch of a button. It's a handy little addition for those who picked up the guitar during lockdown and are now making their way back to the office. Just because you're short on time doesn't mean you can skimp out on a dream.
Best of all, the brand just releases Feedback mode, a feature that takes the already awesome instruction offering and dials it up to 11. Feedback Mode not only listens to your playing and provides an overall score, it also offers detailed, note-by-note feedback to help new players adjust and improve their skills. It's just one of the ways, you can keep up to date with how you're travelling.
Fender Play also offers trackable progress and a song-based curriculum with video lessons straight from the songwriters themselves. We're talking first-person insight from legendary guitarists like Brother's Osborn, Brad Paisley, Larkin Poe and Jim Root, who will walk new players through their unique "My First Fender" experiences via video. Now that beats YouTube clips and social media.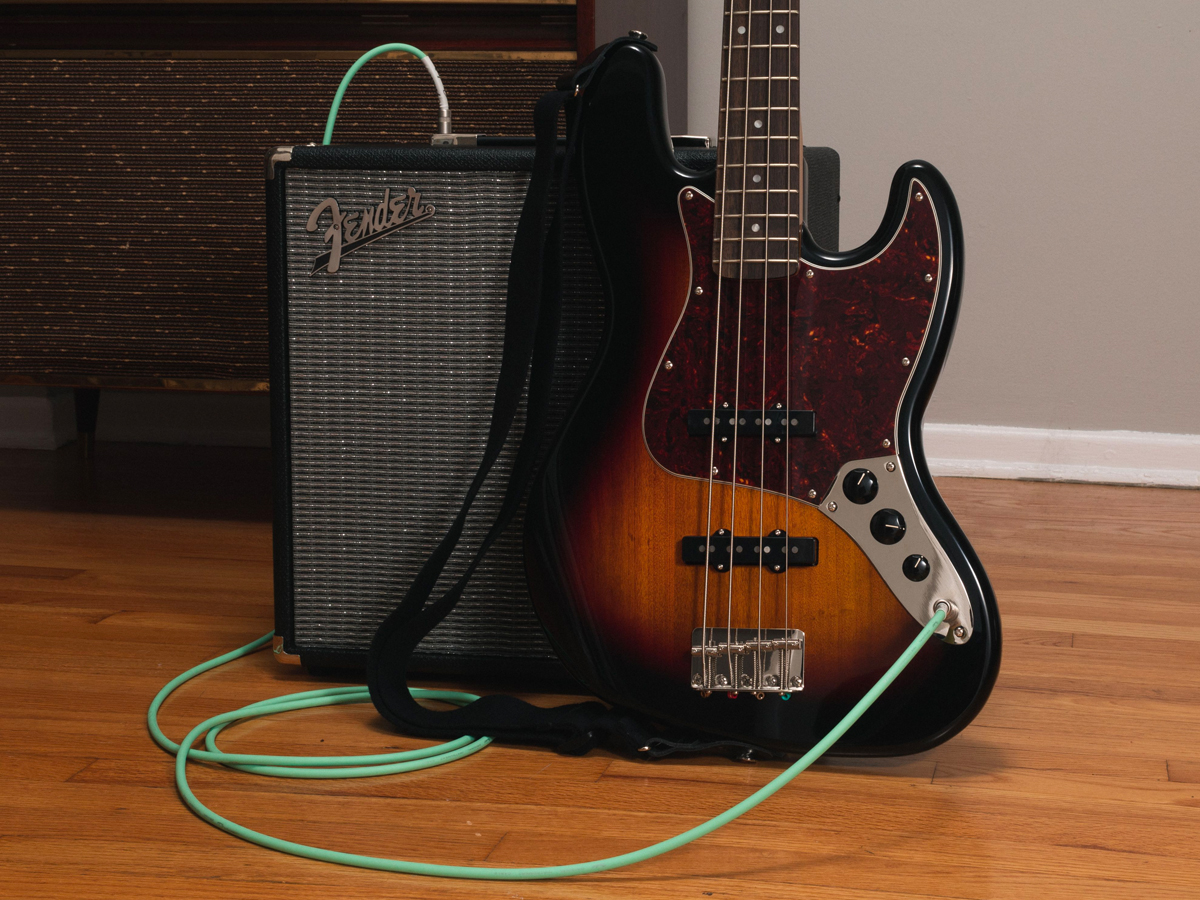 Find Your Fender
It's no secret that having the right tools for the job makes life a lot easier, and it's an often overlooked aspect of guitar-playing. Sure, you may want a prettier guitar, with better pickups and tidier hardware, but the best guitar for you is the one that will inspire you to keep playing. Not sure what that means? Doesn't matter, Fender has taken the guesswork out of finding your ideal axe.
'Find Your Fender' is an interactive quiz housed within the Beginner's Hub that helps pair you with the right guitar for your needs. Taking into account your musical taste, aesthetic preferences and price range, the technology dissects the extensive Fender catalogue, curating a selection of the best guitars, basses or ukuleles for you.  Further to that, Find Your Fender also recommends the ideal amplifier to accompany an instrument, helping you take full control over your sound, no matter your skill level.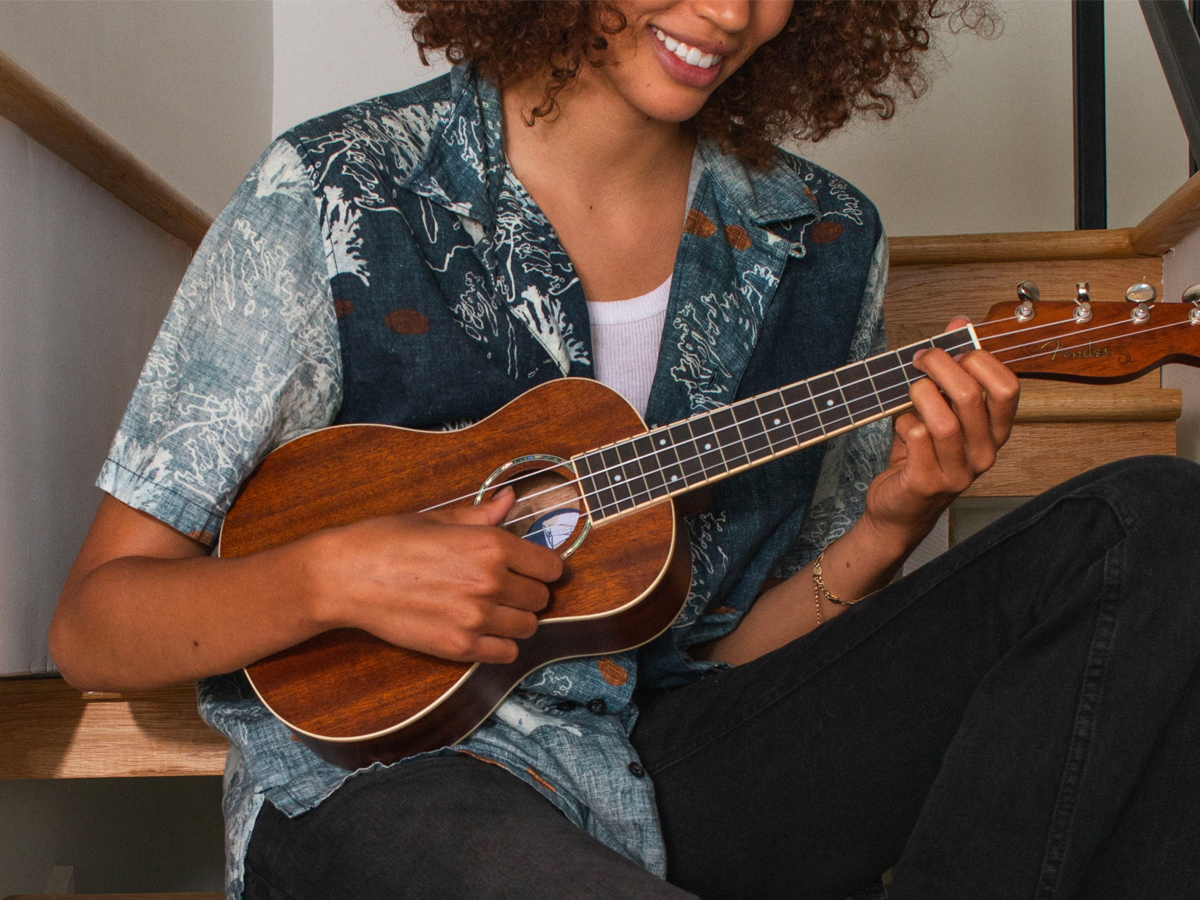 The Power is Your Hands
Learning to play an instrument is a serious journey. Whether you're a new player or a certified shredder, the Fender Beginner's Hub puts the future in your hands. With 75 years at the top of the game, Fender has learnt a thing or two about the guitar game. It's time for you to as well.