Xavier Rudd Interview – "Music is like breathing"
Xavier Rudd has a magnetic relaxed air about him that is infectious. It's something that comes naturally to the singer songwriter and permeates throughout his music.
And while it's been six years since his last album, the time has been far from a hiatus with the chilled out Victorian travelling the world preaching – for lack of a better word – his messages of peace, acceptance and belief in the human spirit.
And despite the time that has elapsed since his last record, Rudd still feels that the new record, Storm Boy (out now), is still very much linked to his previous work.
"I guess…it kind of feels like a follow up to Spirit Bird, which was my last record before I did the United Nations project so I feel that, you know, it's a more personal album and I have been writing this album since then," says Rudd.
The new album is a collection of the stories and experiences he's amassed in those six years – a 'journal' as he calls it, of his thoughts and feelings while on the road.
"It's just a reflection of my journey man, and I guess my music is my journal as I go around doing the things that I do. My music is something that has always been there for me since i was a little boy. It's something that I have always done – music is like breathing."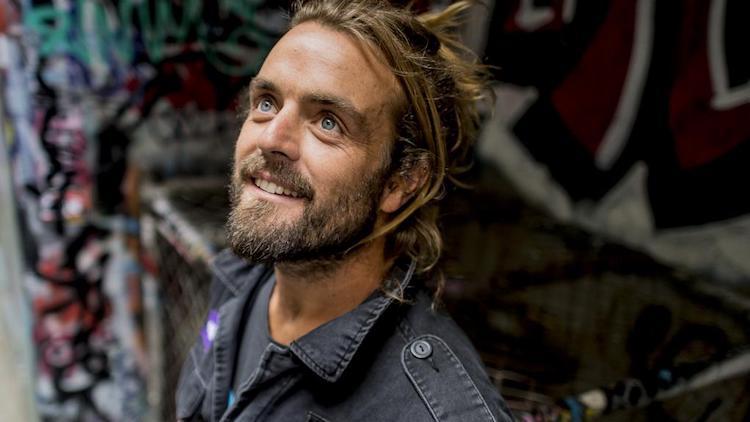 Storm Boy is Rudd's ninth studio album and, quite possibly, his most personal album to date. While six years between releases may be unthinkable to other artists, Rudd is not one to push the process, allowing the music to flow from wherever it comes from.
"I've never sat down and tried to write a song. It just comes, and when it comes I entertain it and it sits with me for a couple of years or whatever, and when I get to a point that it's time to dump some of that down, I do. That's kind of how it works for me."
Most of the time, Rudd waits for the inspiration to flow through him, believing that it is guided by something 'spiritual' and that often, he waits for life to catch up to the song. For the song True Love, something he dedicates to his wife and played at their wedding, it was a story without an end until he met his wife.
"At the end of a long sort of journey, I ended up getting married to a beautiful woman, and that song ended up being the song that I wrote for her. I guess it's the most personal song for me and it was with me for a long time…probably about six years before," comments Rudd.
"Sometimes my music is ahead of me and I feel like, there something in it that I understand later. I've always had this idea that I have this old woman with me on this journey or some kind of spirit that is guiding me. That voice appears in my music and…throughout my life. It's also teaching me as I go."
Rudd's success now means that he has his pick of venues to play around the world, but favours more intimate venues that are more in keeping with the spirituality and togetherness, that flows through his music.
"As I have gone on this journey and venues get bigger and bigger but I often choose to do multiple nights in a room that's like between 1,000 to 3,000. Because the intimacy and the energy is…different."
Heritage, and the idea of how it shapes identity, is something that Rudd has always been passionate about. He has Irish and Aboriginal blood, and the latter is a community he has deep ties to and his music, particularly the Yidaki that features in many of his songs and live shows, is an opportunity to take a message of harmony and peace from that culture to the rest of the world.
"It's…a message stick for the whole culture. It only came from a small part of Australia and it traditionally wasn't used in every . It was used in the North and as we saw a lot of oppression and broken communities around the country, I guess the Yidaki is now used by mobs around the country and is sort of like the message stick that has linked people, not only in Australia but overseas.
"So it's a really important one and for me. I don't tour just the instrument I tour the spirit of it, as I was gifted the blessing of from Arnhem Land to tour the Yidaki. I was adopted up there and so, when I travel around, I really feel that I am travelling with the spirit of it. And people feel that and that's important."
Currently touring in North America, Rudd will return for a run of shows back home in Australia in August. Storm Boy is out now and available for purchase here.
General FAQ
Is Xavier Rudd Aboriginal?
Xavier Rudd claims Aboriginal, Irish and Scottish heritage.
What happened Xavier Rudd?
Rudd now resides in Queendland's Sunshine Coast after being re-married. He is still producing music today.