Magic Johnson Joins Billionaires Club, Making History as Fourth Athlete Ever
While Earvin 'Magic' Johnson was known for his incredible assist-making, he always knew how to get his – and we're not just talking about on the court. According to Forbes, Johnson has become the fourth athlete in history to reach billionaire status, joining Tiger Woods, Michael Jordan and Lebron James.
The American business publication has estimated the Lakers legend's net worth at a whopping USD$1.2 billion. However, it may come to surprise you that most of his wealth has been earned off the court. Forbes reported that he made USD$40 million from his NBA career, with the rest coming via smart business moves and investments.
MORE: Jimmy Butler Dunks on the Internet with Hilarious 'Emo' Haircut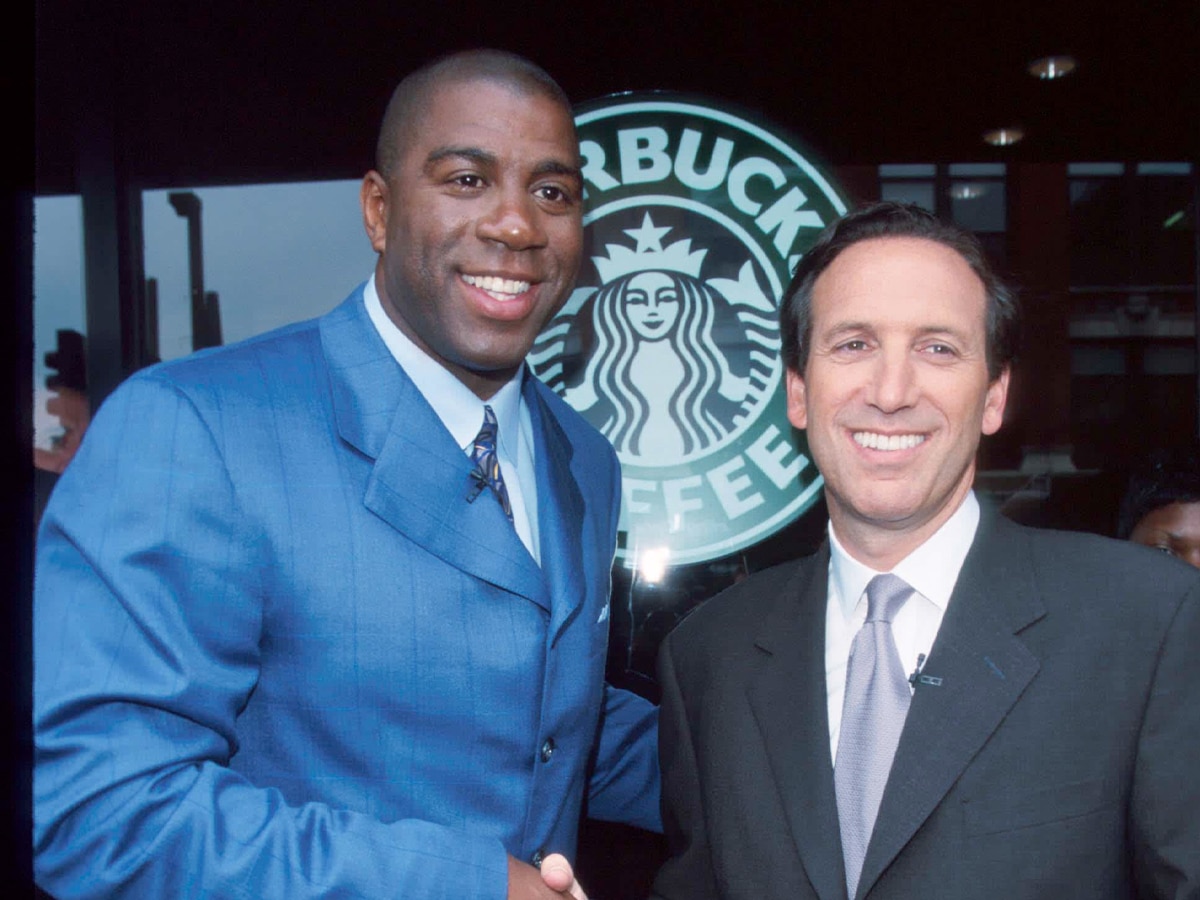 Johnson has an ownership stake in three Los-Angeles-based sports teams:
Los Angeles Dodgers (MLB)
LAFC (MLS)
Los Angeles Sparks (WNBA)
Washington Commanders (NFL)
His non-sports investments include:
24 Hour Fitness
Burger King
Starbucks
EquiTrust (Life Insurance)
The deal he struck with the former Starbucks CEO Howard Schultz "is what really stamped me as a serious businessman," Johnson told Maverick Carter in a 2019 podcast episode of Kneading Dough. Per CNBC, Johnson aimed to persuade Schultz to open coffee shops in the inner city. After a failed boardroom pitch, he invited the CEO to a packed movie theatre he owned on the opening night of Waiting to Exhale, starring Whitney Houston. The unique experience convinced Schultz of the potential, with 500 enthusiastic women engaging with the film.
"That deal changed everything," Johnson told Carter. "We built 125 stores. We made that deal happen and that's what really put me on a path of success. … It showed everybody that I could drive ROI in urban America."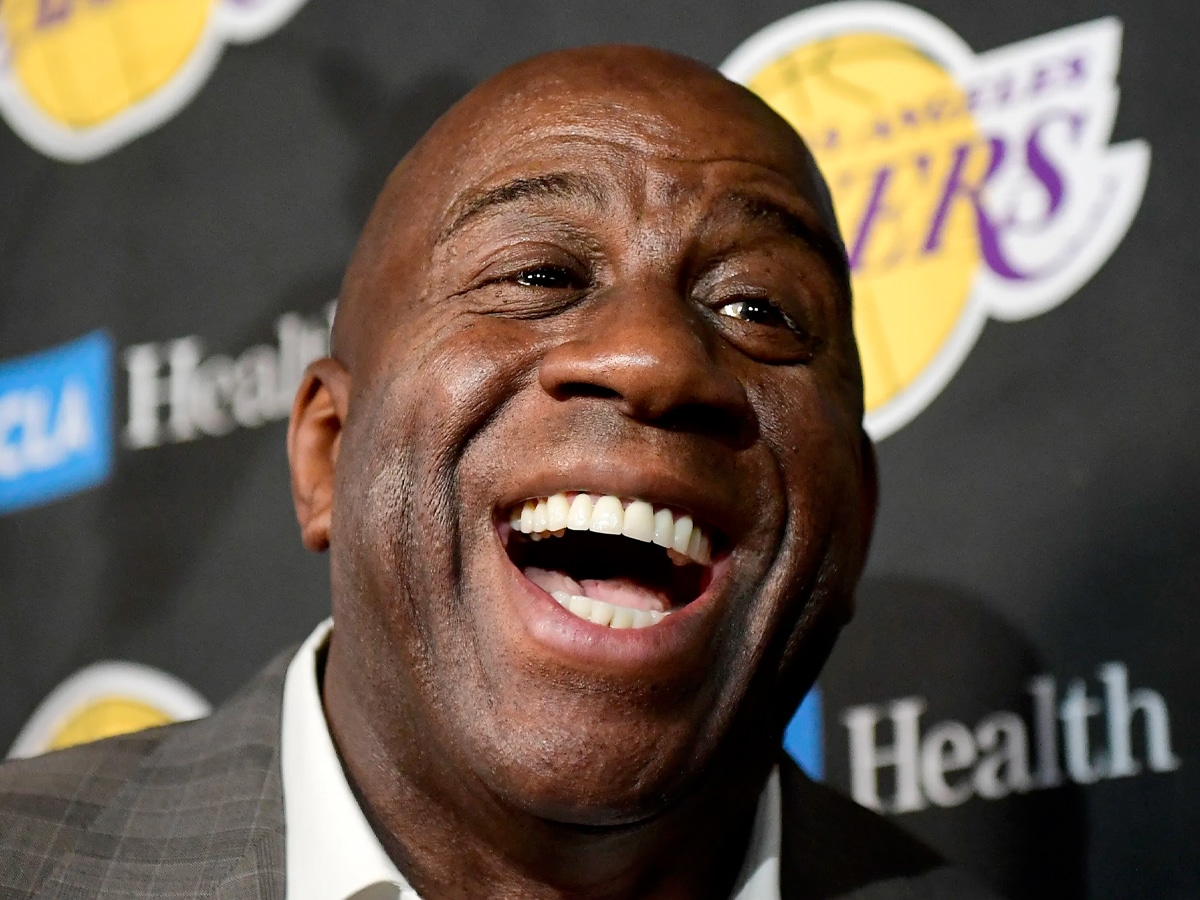 While reaching billionaire status at any stage of life is considered a win, for Johnson, it actually could've come a lot sooner. Before entering the draft in 1979, he was approached by Adidas, Converse and Nike with shoe deal offers. Per CBS Sports, Nike wanted to give Johnson $1 for each show they sold, as well as 100,000 shares in stocks at 0.18 per share. Yet, Nike was a new company and Johnson wasn't the acute investor he is today. He would go on to take a deal with Converse, which offered him USD$100,000 a year, instead.
---
Featured Video from Man of Many
---
"My family didn't come from money, that's one thing that hurt us . When you don't come from money, you don't know. I didn't even know what stocks at that time," Johnson told the All The Smoke podcast earlier this year. "So I passed on the stocks. Can you imagine? 45 years, $5 billion that stock would have been worth today."
The point guard is widely regarded as one of the greatest players of all time, clinching 5 NBA championships, 3 MVP awards, and 12 All-Star appearances throughout his illustrious career. His Showtime Lakers era was so iconic that HBO recently created a TV series centred around their dynasty titled Winning Time. However, Johnson wasn't a fan of the show, reportedly unhappy with the portrayal of himself and the team in the series, feeling they were unfairly depicted. Nevertheless, he can now dry his tears with stacks of $100 bills and laugh all the way to the bank.
MORE: NBA 2K24 MyTEAM Revealed: Auction House Removed
---
Featured Video from Man of Many