This Automated Chessboard Moves On Its Own
With restrictions in place, heading to the park, civic centre, or even a friend's house for a pickup game of chess is out of the question. So what's a person who wants to play the game of kings supposed to do? With Square Off, you can get that tactile experience of playing chess against another human being, even if that person is thousands of miles away. The Square Off Chessboard is a fully automated version of the game, allowing you to play against anyone while staying in the real world.
You'll also like:
These 'Between Two Ferns' Bloopers Are A Must Watch
The Queens Gambit is Breaking Netflix Viewership Records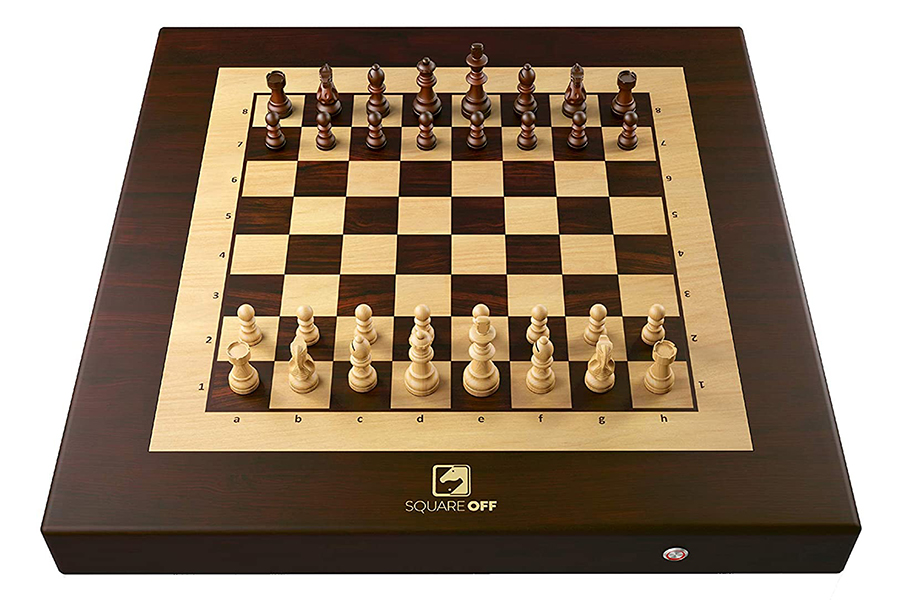 Marvel's 'Eternals' First Trailer Brings Angelina Jolie into the MCU in the Best Possible Way
Developed by Bhavya Gohil and Atur Meta in Mumbai, India, Square Off envisions helping people play games in ways they've never done before. The chessboard looks like any other high quality board, with intricately carved pieces and an MDF bard with a premium rosewood finish. Inside the board, however, is a two axis robotic arm with a magnetic head.
This arm activates the different pieces on the board, moving them to correspond with your strategy. You control the game with the provided app, which is compatible with both Android and iOS operating systems. Just enter the move you want to make and the board will take care of the rest, carefully moving the corresponding piece without crashing into any of the other pieces.
The app provides other useful features as well, such as a move timer and the ability to chat with your opponent. Even if you don't have someone to play against, you can still play a game by competing with the built-in AI, which offers 20 different levels of difficulty. Though, finding a living opponent shouldn't be difficult given that the Square Off Chessboard connects to Chess.com, which has 30 million players. Square Off will also help you improve your game by revisiting your played matches, analysing your moves, and then helping you see ways to improve your play.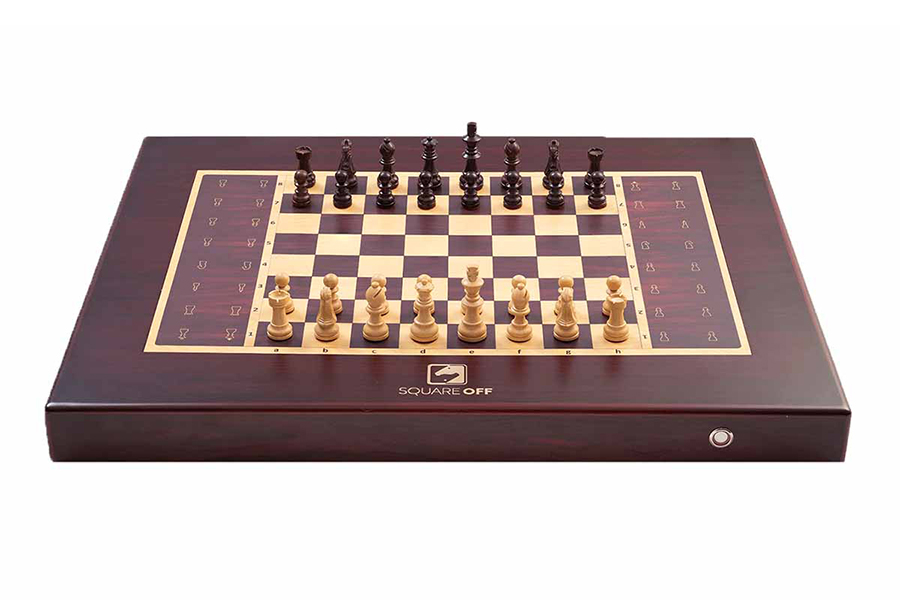 ---
Featured Video from Man of Many
---
New on Netflix in October 2023
Square Off has two options for you to choose from. The Kingdom set supports 15 games in one charge and is priced at USD$369. The Grand Kingdom Set offers 30 games on a single charge, along with a few other options, for $399, (normally priced at $449). If you're ready to get back to playing the game you love, then the Square Off is what you need.
Conor McGregor Refuses to Throw in the Towel in Netflix's 'McGregor Forever' Teaser
You'll also like:
Sylvester Stallone's Dangerous 'Rocky' Diet & Workout Plan
The Queens Gambit is Breaking Netflix Viewership Records
---
Featured Video from Man of Many