The Queens Gambit is Breaking Netflix Viewership Records
The Queen's Gambit has annihilated Netflix viewing numbers with a record-breaking 62 million household viewers in the first 28-days of the series release, according to the streaming giant. Sitting alongside giants debuts including The Kissing Booth 2 and Martin Scorsese's The Irishman. Starring Anya Taylor-Joy, the limited series is now Netflix's biggest scripted limited series in history.
You'll Also Like:
Netflix Re-Signs 'Fight Club' Filmmaker David Fincher to Exclusive 4-Year Deal
Oh, Hell Yeah! A Stone Cold Steve Austin Docuseries is Coming
David Beckham's $29 Million Netflix Deal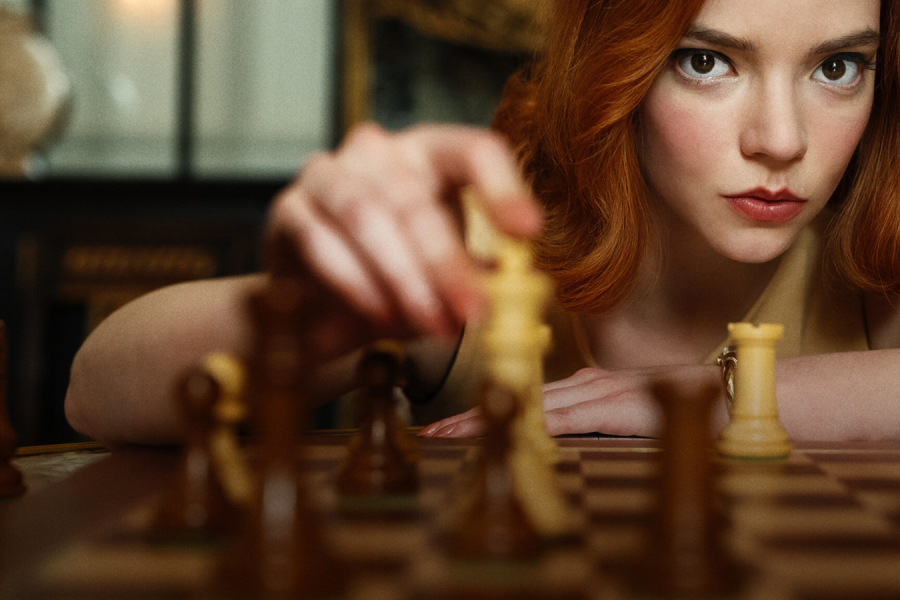 Adapting Walter Tevis' 1983 novel for the silver screen, the series follows a young chess prodigy who overcomes a family tragedy and substance abuse addiction to become the best chess player in the world. Since its release, chess Google search queries have exploded, with phrases like 'how to play chess' hitting a nine-year high! Searches on eBay for chess sets have increased by more than 250%, with a +170% increase to sales at Goliath Games. Not to mention the original novel has returned to The New York Times bestseller list 37 years after its initial publication.
Both delighted and dazed by the response, series creator Scott Frank described the record-breaking debut as "way beyond what any of us could have imagined." Sharing the achievement with "fellow producers and the entire cast and crew of the show," Frank is "most grateful that so many took the time to watch our show."
"I don't think any of us could have predicted that The Queen's Gambit – and the extraordinary Anya Taylor-Joy – would become the global phenomena they are today," said Peter Friedlander, Netflix vice president of original series. Describing the series as "a true testament to Scott's skill as a writer and filmmaker" Friedlander was not surprised "that he was able to bring the drama and detail of the many chess matches to life on camera."
Check it out for yourself if you haven't already. The Queen's Gambit is streaming on Netflix right now.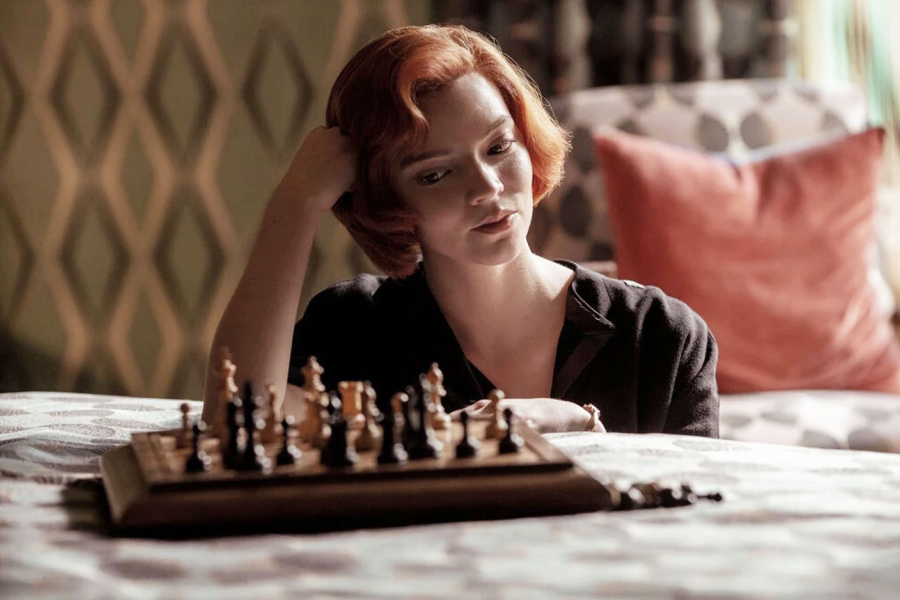 You'll Also Like:
Netflix Re-Signs 'Fight Club' Filmmaker David Fincher to Exclusive 4-Year Deal
Oh, Hell Yeah! A Stone Cold Steve Austin Docuseries is Coming
David Beckham's $29 Million Netflix Deal