10 Best Android Apps on the TAG Heuer Connected Watch
TAG Heuer recently lent us their new Connected Watch to play with and we were almost brought to tears when they asked for it back. That's because the watch is a winner in virtually every sense the word. For starters it's exceptionally sturdy, equipped with a 46.2mm diameter case that's 12.8mm thick and made from grade-2 titanium, and a titanium bezel that's sandblasted and carbide-coated to withstand smudging.
But it wouldn't be "smart" without impressive digital technology and that the TAG Heuer Connected Watch has in spades. Powered by a dual-core processor and built on the latest Android Wear (also iOS compatible), the default face of the watch portrays a classy analogue chronograph design but is, in reality, an interactive touch screen with a ton of capabilities. As such, we figured it would be nice to offer a quick rundown of some Android Wear apps we tried out when the gadget was still in our possession. Read on for our top 10 apps that we tested exclusively on the TAG Heuer Connected Smartwatch.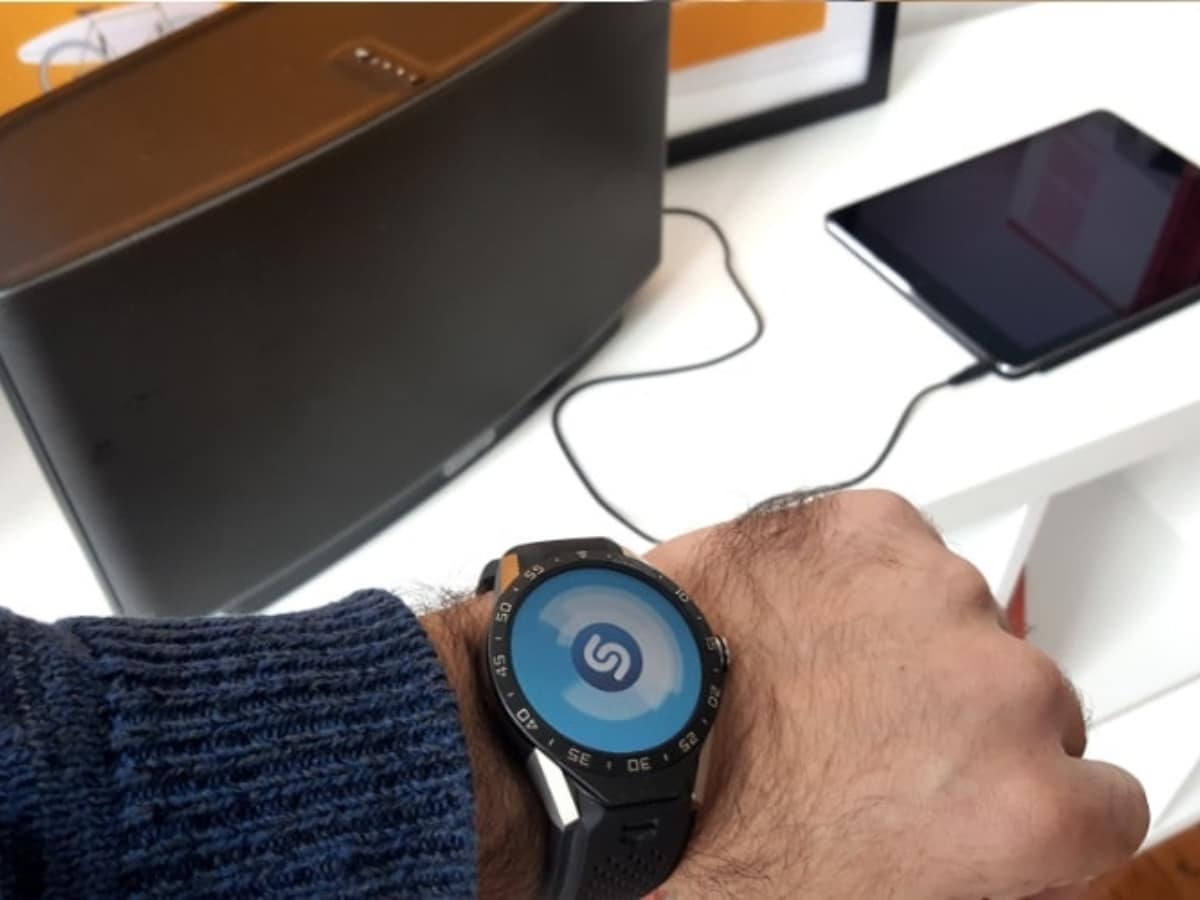 1. Shazam
Perhaps the godfather of all apps, Shazam is the clutch answer to the perennial question: "what's the name of this damn song?!" For the sake of experiment, we first loaded Pandora on the nearest computer and waited for a song to play that we didn't know by name. When that song arrived, we launched the Shazam app on the watch and it was up in seconds. The app recognized the song and provided the relevant info on a connected smartphone. So yes the app delivers but it also feels kind of pointless by working in tandem with a smartphone, which you could have used in the first place. Plus, there is really no excuse for us not remembering the name of the song "Numb" by Portishead.
Developer: Apple, Inc.
Category: Music & Audio
Downloads: 3,951,018 (to date)
Price: Free
2. SofaScore
SofaScore is a very popular app that gives live updates for up to 17 different sports. Thanks to Android Wear, keeping pace with your favourite teams has never been easier. The app not only worked but also included nifty visuals like team badges, as well as data like the start time for the next game of interest.
Developer: SofaScore
Category: Sports
Downloads: 514,254 (to date)
Price: Free
3. Wear Audio Recorder
This is an app that really demonstrates how smartwatches present a new level of efficiency, convenience and even subtlety by being smaller and swifter. The Wear Audio Recorder has the ability to record conversations or any general audio of desire through the press of a few buttons. It has a feature that takes it into a ghost mode of sorts, meaning the screen is off so others don't know what you're up to. The app also syncs up with cloud-based platforms like Google Drive and Dropbox for effortless storage. This is some spy-level stuff going on right here.
Developer: BinomV
Category: Music & Audio
Downloads: 18,563 (to date)
Price: Free (offers in-app purchases)
---
Featured Video from Man of Many
---
4. Hole19
Hole19 is the golfer's renowned app of choice with a slew of features on the smartphone version. The watch version is a condensed, handy resource that can help you keep score and determine things like distance to the hole via GPS technology. We like the watch app because by providing enhanced data but limiting overall function it allows you to keep your mind in the game and your smartphone in your locker.
Developer: Hole19
Category: Sports
Downloads: 11,917 (to date)
Price: Free (offers in-app purchases)
5. InstaWeather
This tremendously helpful app keeps you up to speed on the latest in weather and employs up to 7 different custom watch faces to get information across. Check your wrist for everything from local forecasts to wind conditions. If you're really into the weather, consider upgrading to the premium version.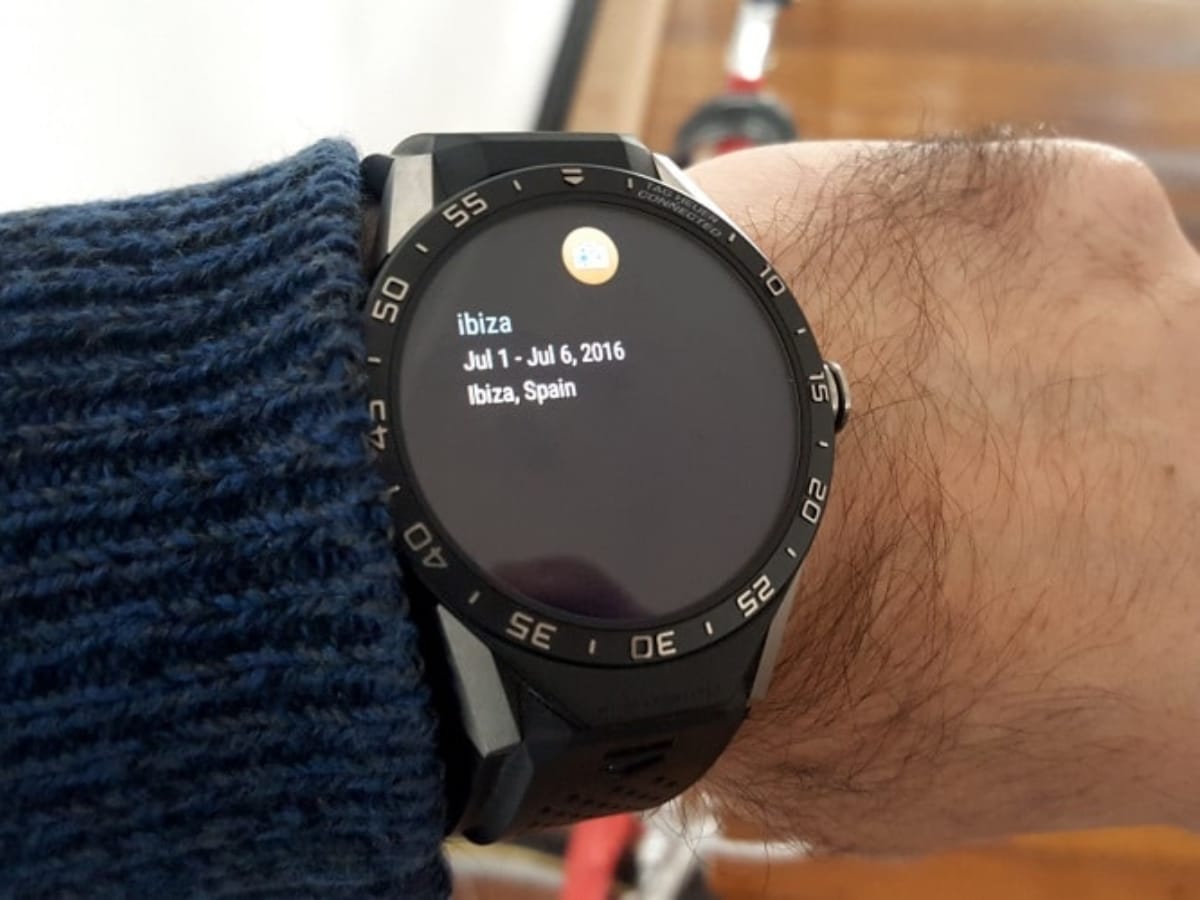 6. TripIt Travel Organizer
TripIt can import travel plans from email, update your calendar, adjust itineraries and keep your fellow travellers in the loop. The perfect app for wherever your adventures take you, now more accessible than ever.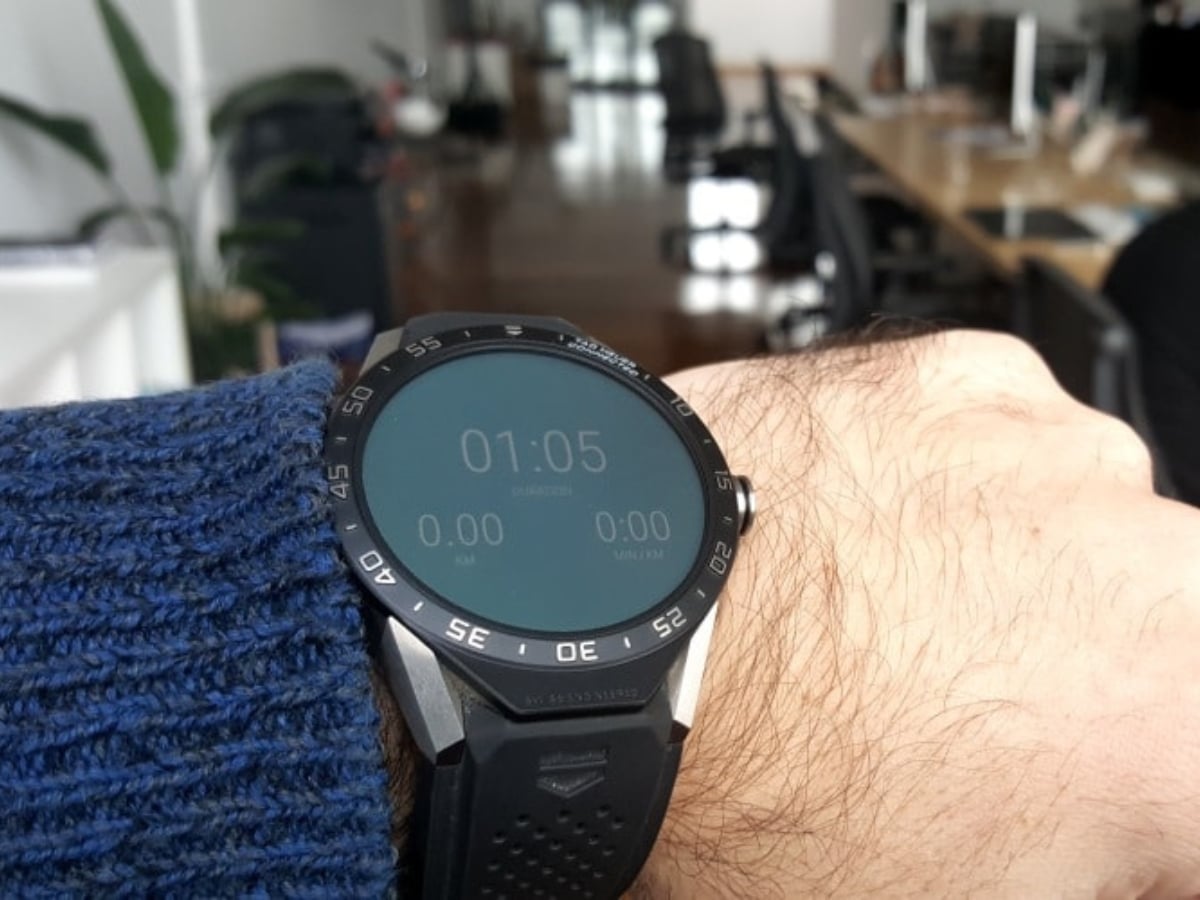 7. Runkeeper
Fitness tracking is all the rage and Runkeeper is one of Android Wear's more reliable forays into the arena. We found it to be consistently accurate in terms of measuring steps and heart rates. Well, at least we think the heart rate measurements were accurate–we didn't exactly have a doctor on hand to confirm.
Developer: ASICS Digital, Inc.
Category: Health & Fitness
Downloads: 567,707 (to date)
Price: Free (offers in-app purchases)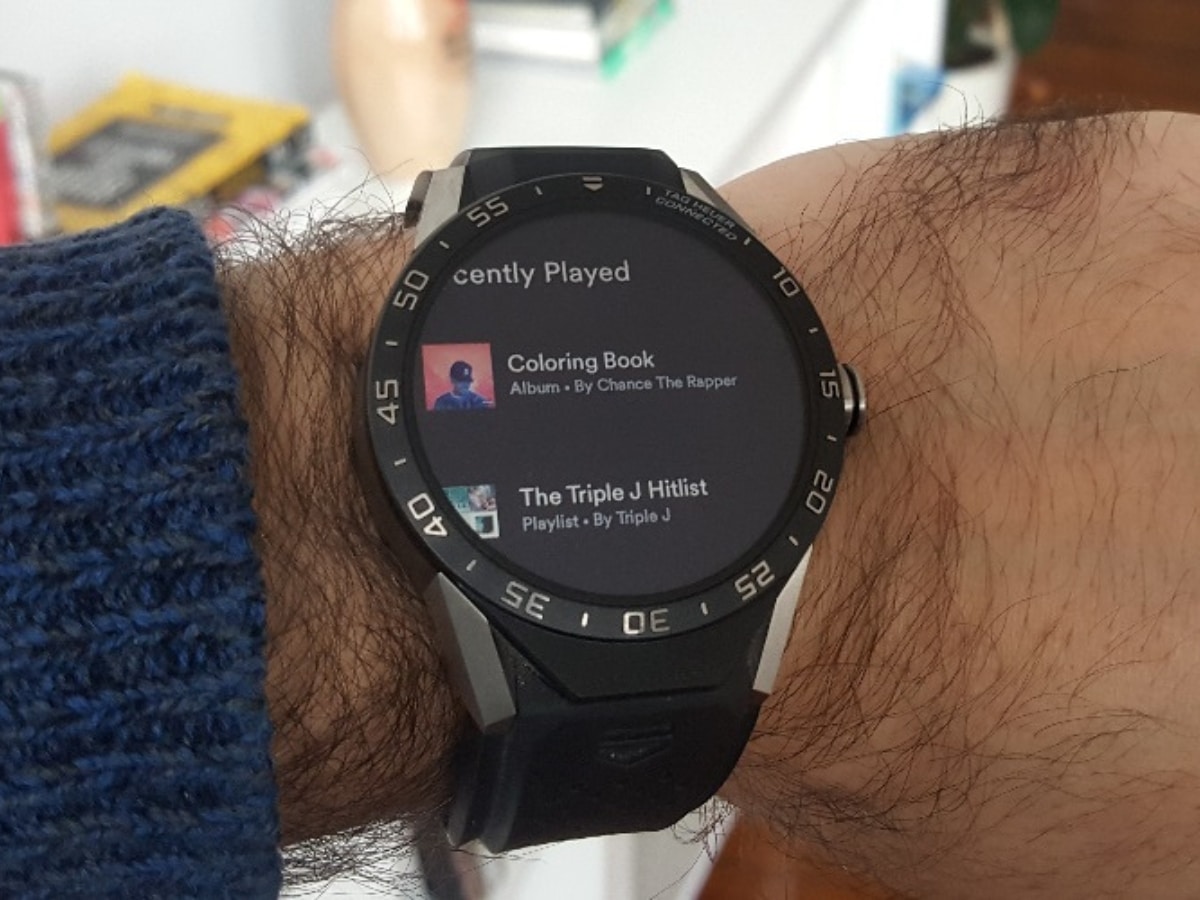 8. Spotify
Basically, an essential app in anyone's arsenal, this wildly popular music streaming service can now be controlled via your smartwatch. Sync up and tune in!
Developer: Spotify Ltd.
Category: Music & Audio
Downloads: 21,320,644 (to date)
Price: Free (offers in-app purchases)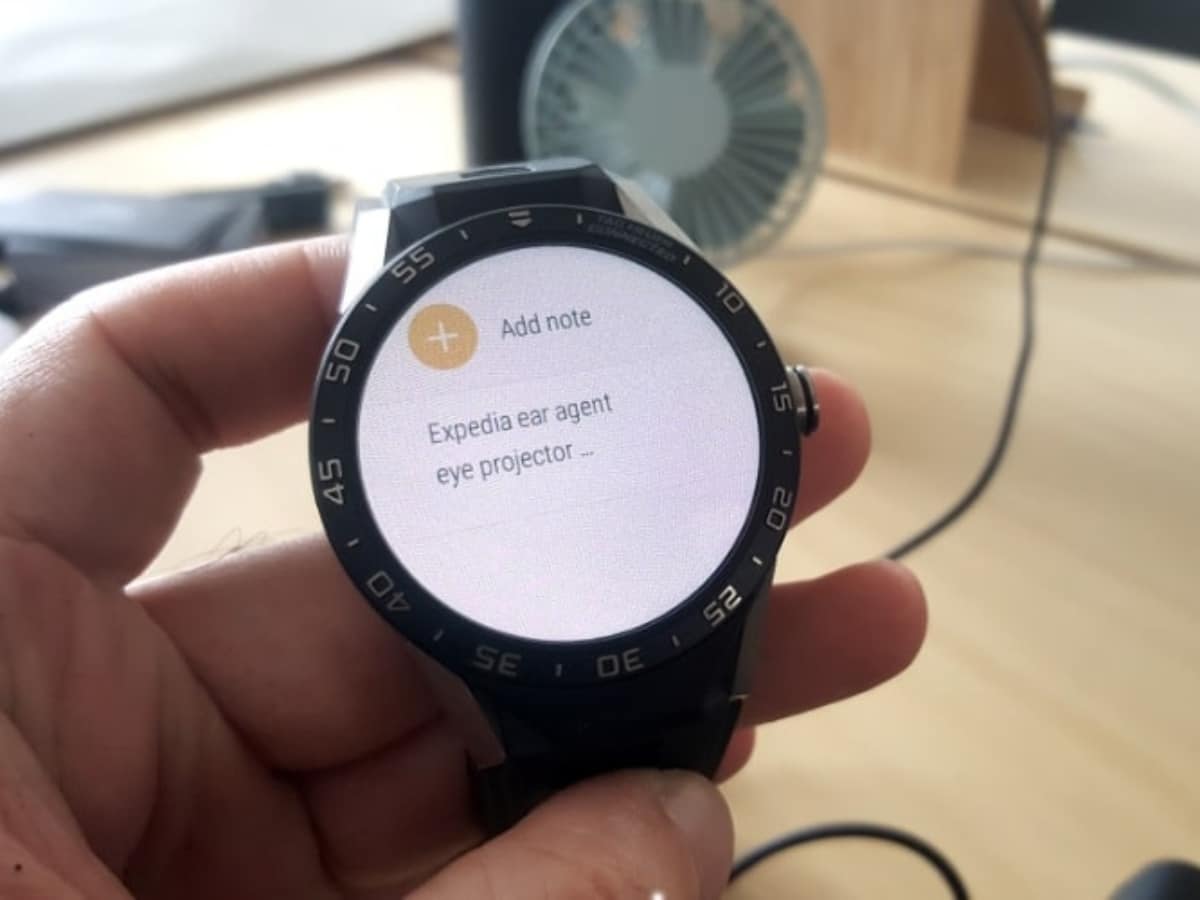 9. Google Keep
This is a modern organization app that responds to voice memos. We found the app handier than ever through Android Wear, a watch being the perfect medium to match our off-the-cusp ideas. The app syncs up with all devices so there's no need to worry about a memo getting lost or erased.
Developer: Google LLC
Category: Productivity
Downloads: 1,127,638 (to date)
Price: Free
10. Lifeline & Lifeline 2
The successful text-based game and its sequel make a seamless transition onto the super small screen. Lifeline 2 brings even more adventure and more storyline and therefore an even greater drop in productivity when you play it at work. Yeah, this article was due a week ago.
Discover more about the TAG Connected Watch at the link below.
Developer: Big Fish Games
Category: Adventure
Price: $0.99
You'll also like:
40 Best Minimalist Watches for Men
21 Best Watch Blogs
16 Daring Digital Watches
General FAQ
How do I get Tag Heuer connected faces?
To use the Tag Heuer connected face: press the power button, tap on Google Play Store, tap on watch faces and choose the face you would like, tap install, and tap set the watchface.
What are the best Android apps for the Tag Heuer connected watch?
Some of the best Android apps for the Tag Heuer connected watch are Shazam, Sofascore, Wear Audio Recorder, and Hole19.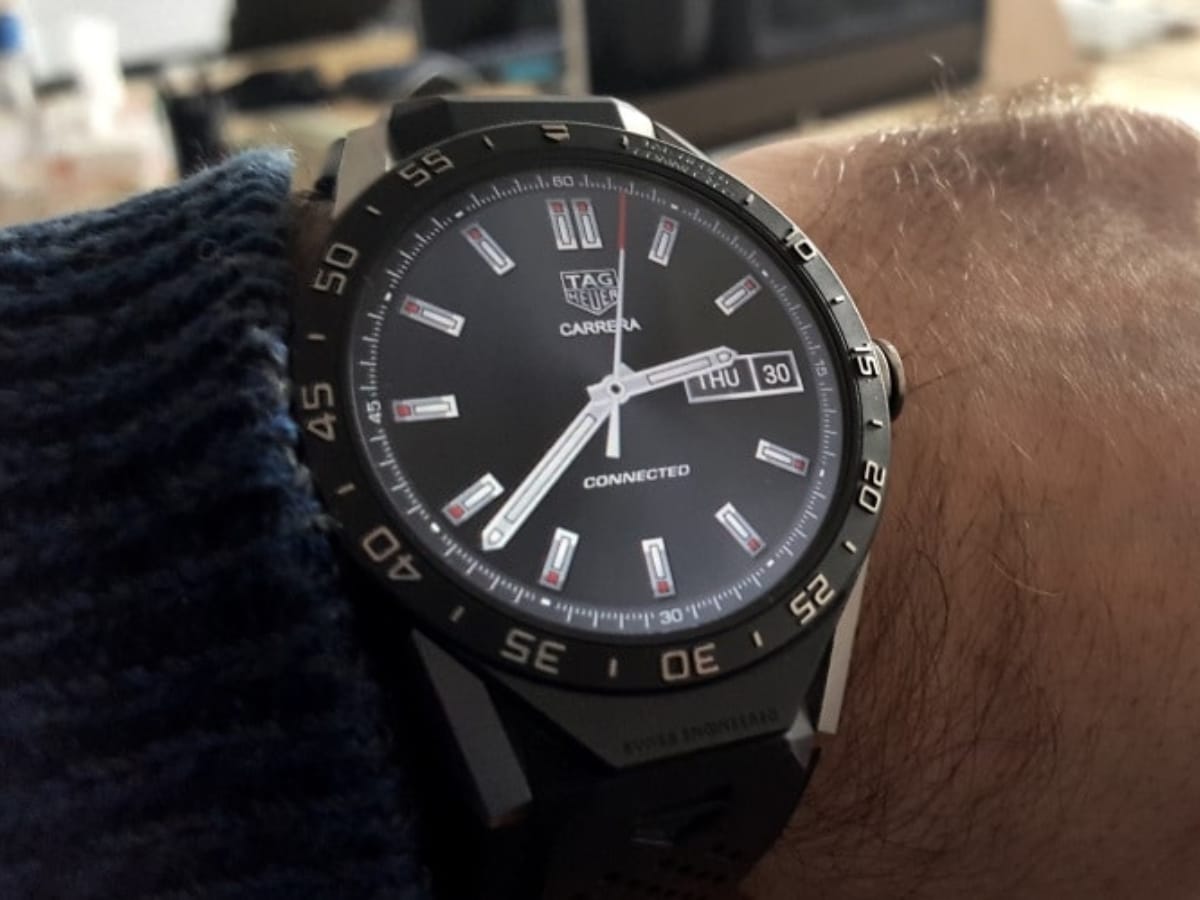 ---
Featured Video from Man of Many