The man, the myth, the legend, Ken is back. On his 60th Anniversary Kenneth Sean Carson (which is apparently his full name) triumphantly returns to remind us why he's still a style icon. Since stepping onto the scene in March 1961, he's held the torch for men's fashion charting a course for inclusivity, individuality and whatever Mod Hair Ken was upto behind that moustache.
Forget getting your style bearings, this man's fashionable by design. Ken's been the muse for Jean Paul Gaultier, Gareth Pugh, and even donned the same custom Moschino suit famously worn by Jeremy Scott to the 2015 MTV Music Awards. So it's only right he reminds us what cool is by reliving some of his best 'fits' for his 60th Anniversary.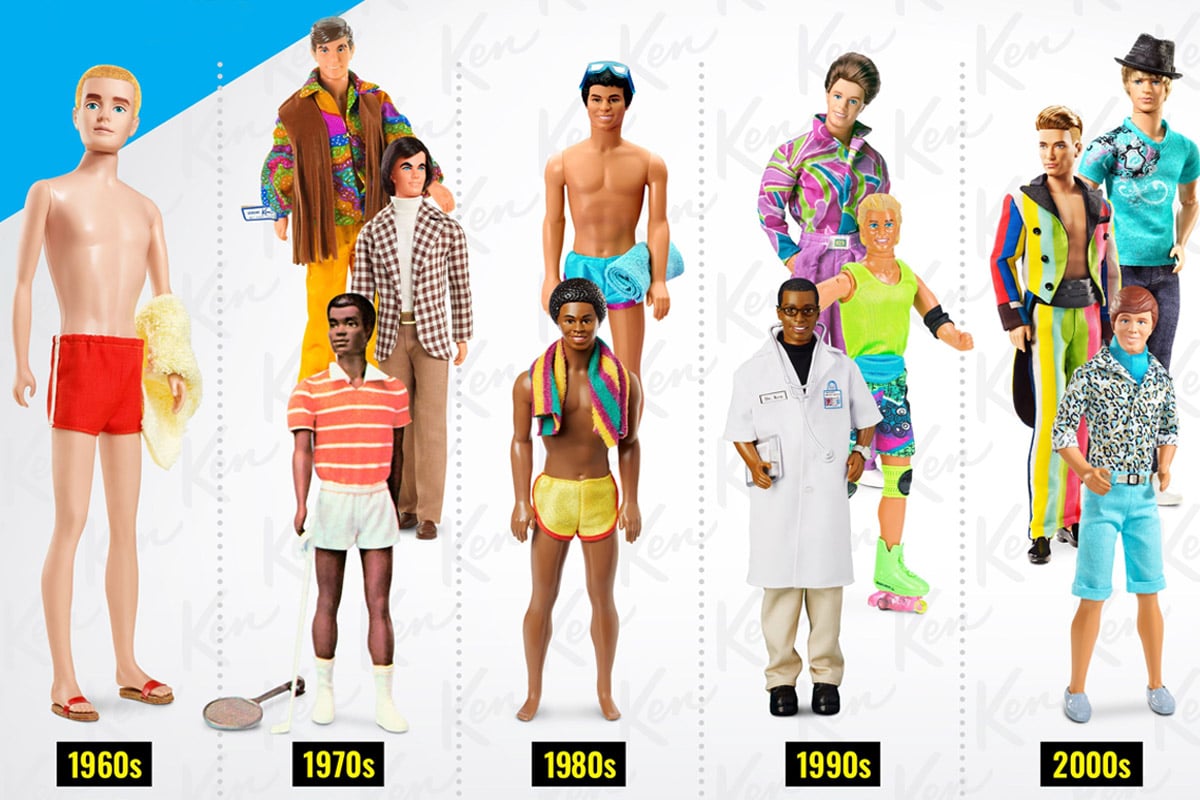 From Humble Beginnings to Break-through Style Inspiration
Born in the small town of Willows, Wisconsin, this Pisces has accumulated quite the resume since he first made his way to the big smoke back in '60s. Big into sports, he competed in the 1975 Olympics as a skier, somehow managing to win a Gold medal for swimming, which we're putting down to his 'aerodynamic' figure. Furthermore, he's a massive car enthusiast, spending a lot of his free time driving along the Malibu coast in his dream Chevrolet Corvette (1984) or Mini Cooper (2012-13). Suffice to say, he loves the wind in his hair.
It's something he and America's golden girl Barbie have in common. The ultimate It-Couple, the relationship has remained solid as a rock, even through his tumultuous 1970's makeover that saw him embrace rooted hair and a beard, moustache, and sideburn decals. The couple went public with the news of their separation in 2004, but have since reunited to prove that love conquers all.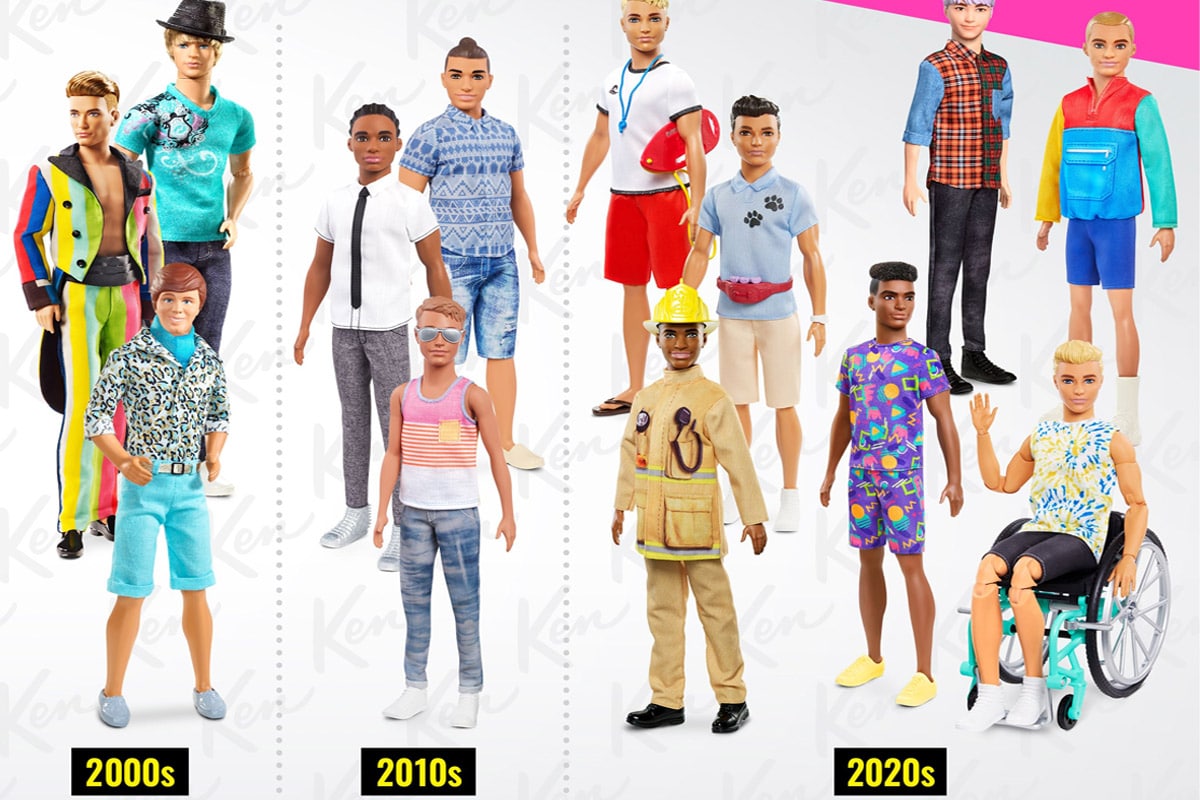 Every fashion icon needs an assertive edge, and Ken's experimented with a variety of unique outfits that left us questioning our own sense of style. From Doctor (1963), to Pilot (1975), Sports Star Tennis Player (1980), Firefighter (2019), Lifeguard (2019), and Barista (2019) Ken has showcased his career style over the years. But maybe his most unbelievable was in Toy Story 3 where he coordinated more than 50 costume changes throughout the film. Truly, the man is a bonafide stud.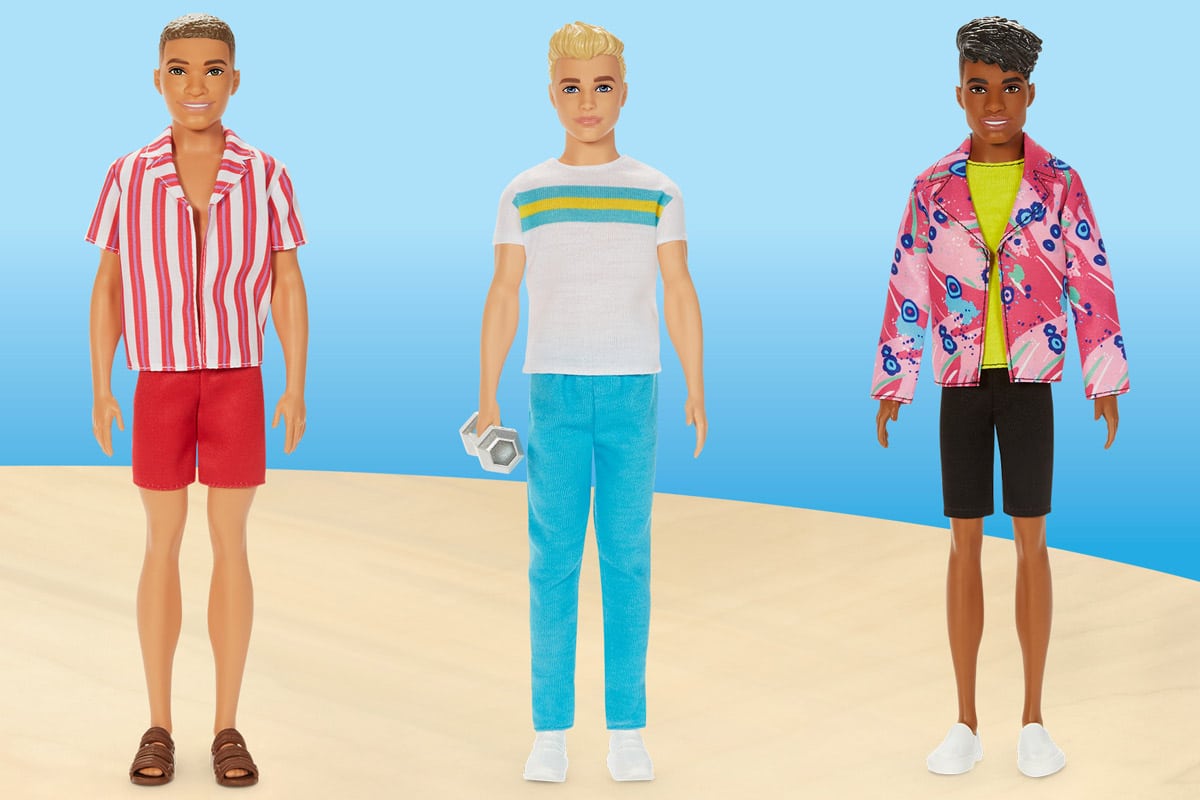 Ken Returns on his 60th Birthday with Retro-revivals
Style icons be warned, this guy-next-door is back, and he's here to outshine all with three new retro looks for his 60th Birthday. He's looking as good as ever, it doesn't matter whether you choose the 1961 Original Ken doll in a swimsuit look, 1984 Great Shape Ken doll in athleisure-wear or the 1985 Rocker Derek doll wearing a performance outfit.
He's ready to conquer all, so it's about time you grab your own piece of style inspiration via the link below.