Celebrity Stylist Ilaria Urbinati's Guide to Semi Formal Attire for Men
There is no panic like the panic that comes from receiving an invitation with some vague dress instructions. Considering most of us don't work in the fashion industry, how the hell are we supposed to know what these instructions mean?! The worst by far is "semi-formal". Is it half formal? It is almost formal? Is it an 'element of formal with an element of casual'? The mere thought is giving me nightmares back to my first gymnasium dance in grade school. Thankfully the experts are here to help we plebs decipher this annoyingly vague instruction. This is a lesson in embarrassment avoidance! Take it from our expert, Ilaria Urbinati, one of the biggest LA celebrity stylists, on how to look killer for all occasions.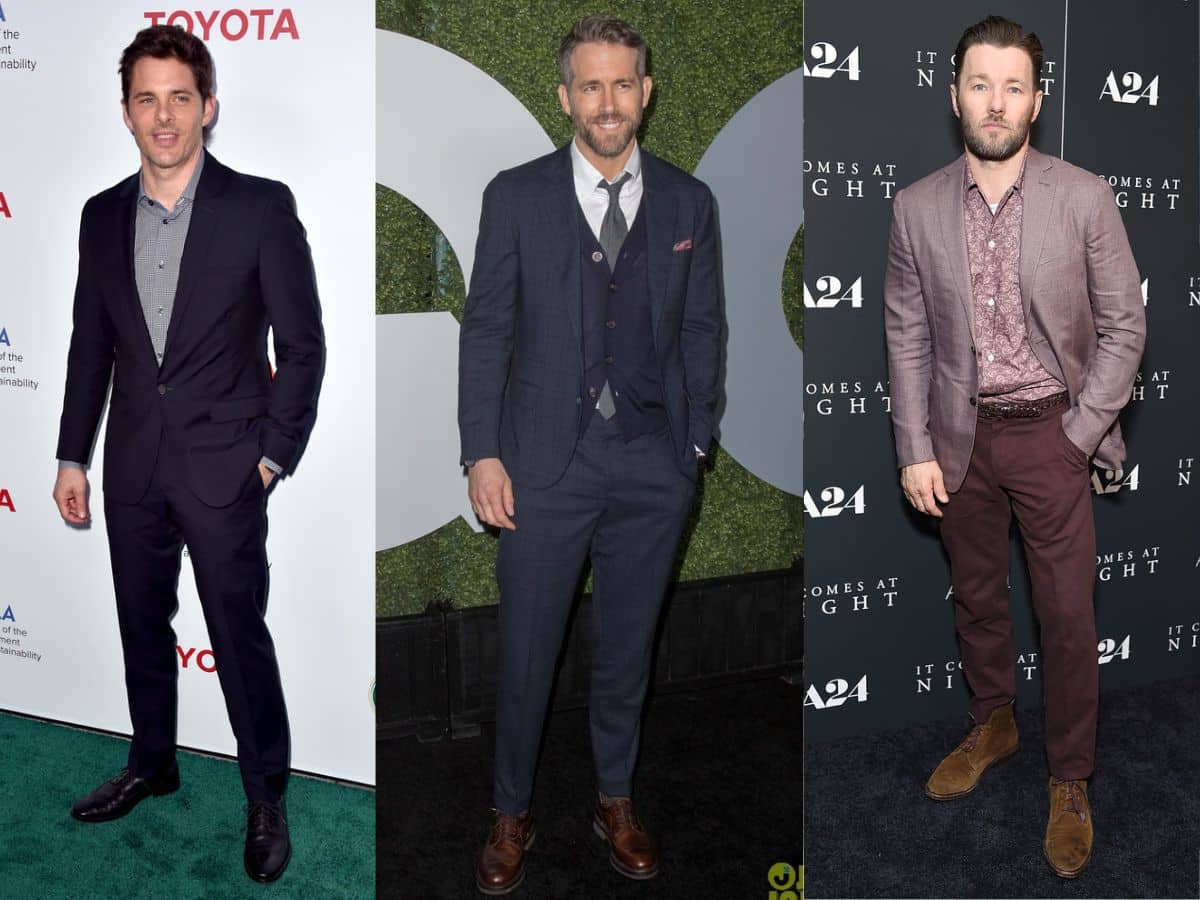 This West Coast celebrity stylist counts Chris Evans, Bradley Cooper, Joel Edgerton, Ryan Reynolds, James Marsden, Armie Hammer, and Rami Malek among her clients. She dresses these men for all their major life moments – weddings, premieres, award shows, press junkets and everyday life. She knows a thing or two about the million dress codes floating around out there.
Here is her take…
"I would say "semi-formal" is a casual suit, maybe no tie or worn with a polo or knit and a more casual shoe. Like a more relaxed suit look."
What should you consider when dressing for semi-formal?
For sure the season and weather play a big part. In the summer it's great to do a casual suit with no socks and maybe a low top white sneaker or boat shoe. In the winter, I love a wool suit with a sweater and a rough boot.
What are your opinions on accessories or jewelry dressing up an outfit?
I actually think the right kind of man jewelry is good for making a look feel a little more rugged and casual. A more casual metal band watch helps too. For a more formal look I love a dressier, thinner watch, and of course cufflinks and shirt studs for a black tie look.
Any big trends in semi-formal dressing?
I see more and more guys having fun with patterned shirts – there has been a big trend of throwing a Hawaiian shirt under a blazer (also looks great by itself or under a leather jacket for a very casual vibe).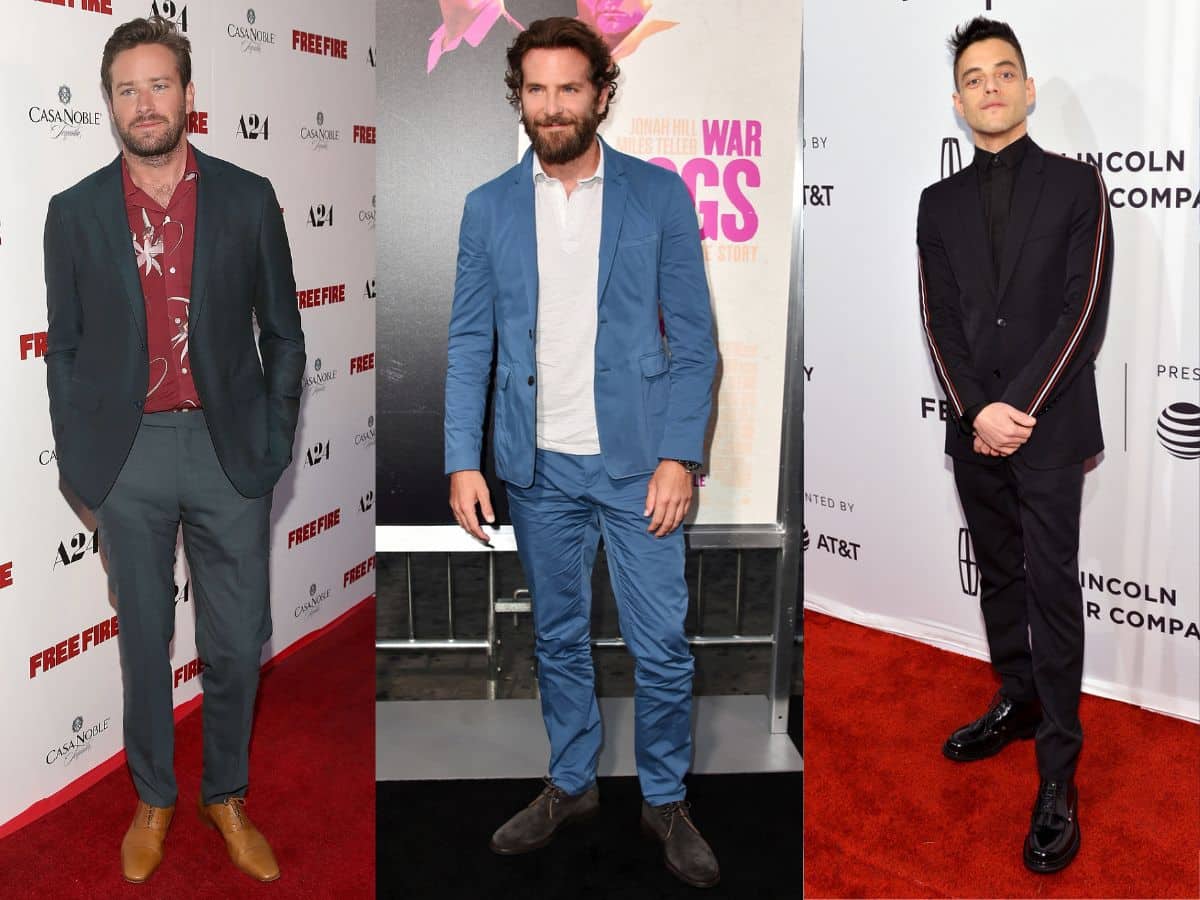 Is there such thing as overdressed for an occasion?
Definitely. Sometimes it's cool to be the guy who is always in a suit but you don't want to be the guy in a tux when everyone else is in a suit. For the Critics Choice awards this year the attire was black tie but I was dressing half the guys there so I decided to ignore the dress code and put everyone in suits instead, haha, I figured we had the numbers on our side. I like the idea of a guy in an awesome, slightly adventurous look surrounded by a bunch of guys in tuxedos who all look the same. But of course you can never go wrong with timeless.
Any general dressing tips to share?
Wear what suits your personality – you can get away with so much this way. I have guys like Rami Malek who can pull off some really fashion forward looks that other guys can't, and I have some guys like Bradley Cooper or Joel Edgerton who are a little more rough around the edges and can get away with a slightly more thrown together rugged vibe that looks killer on them.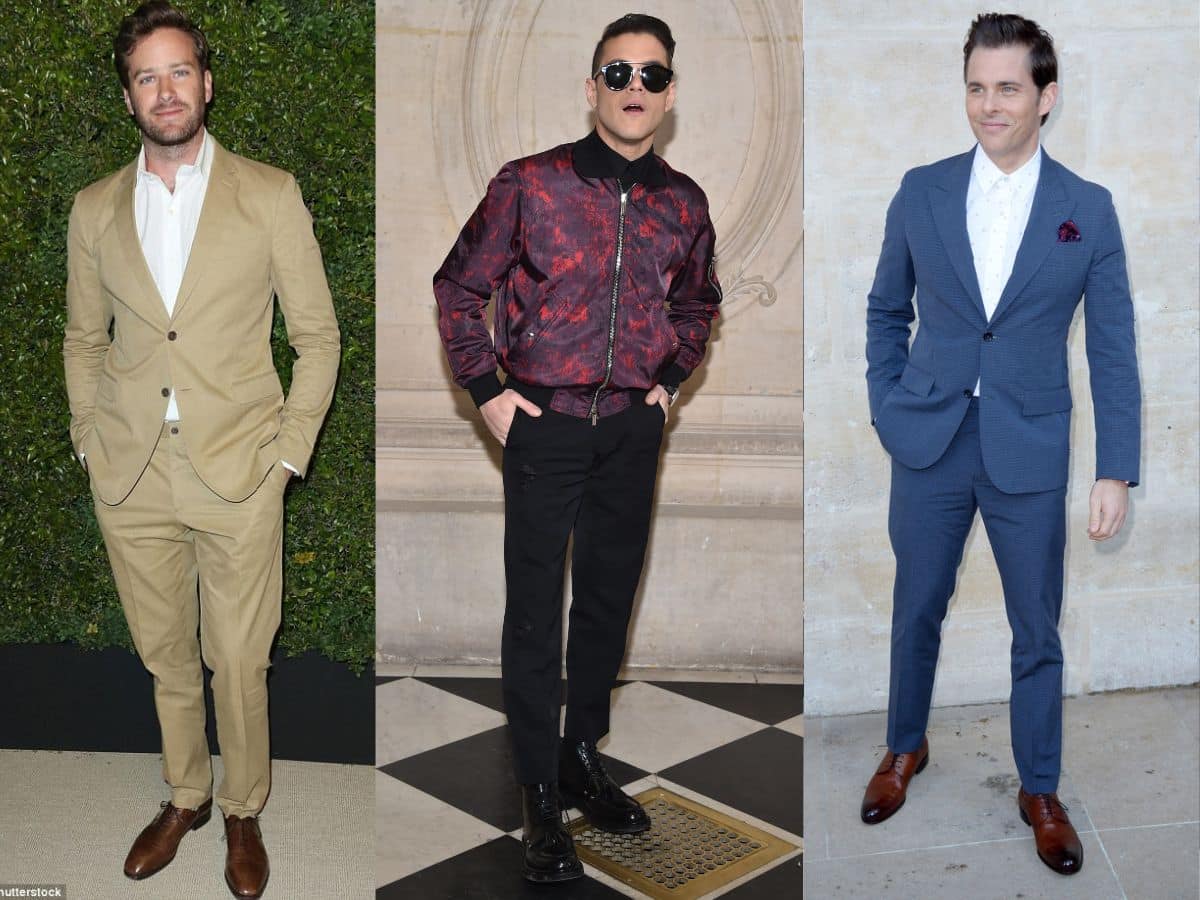 What exactly do you do for clients?
Haha, how much time do you have?
Anything else to share?
I love my clients – I get them and they get me. They know to let me do my thing and I know to respect their comfort zones just enough and push them out of it just enough. It's a real collaborative thing and it's very intimate to help someone express who they are through their style and honing in on that. Once that trust is there, especially with guys, it's sort of forever. I have clients like Chris Evans, Bradley, Joel, Ryan Reynolds, James Marsden, Armie Hammer etc that I've worked with for nearly a decade. The fun part is to keep evolving their style and never get into a rut. That's a big part of my job and they know that I'm always going to have some new thing I'm wanting them to try out. It's meant to be fun, its just clothes.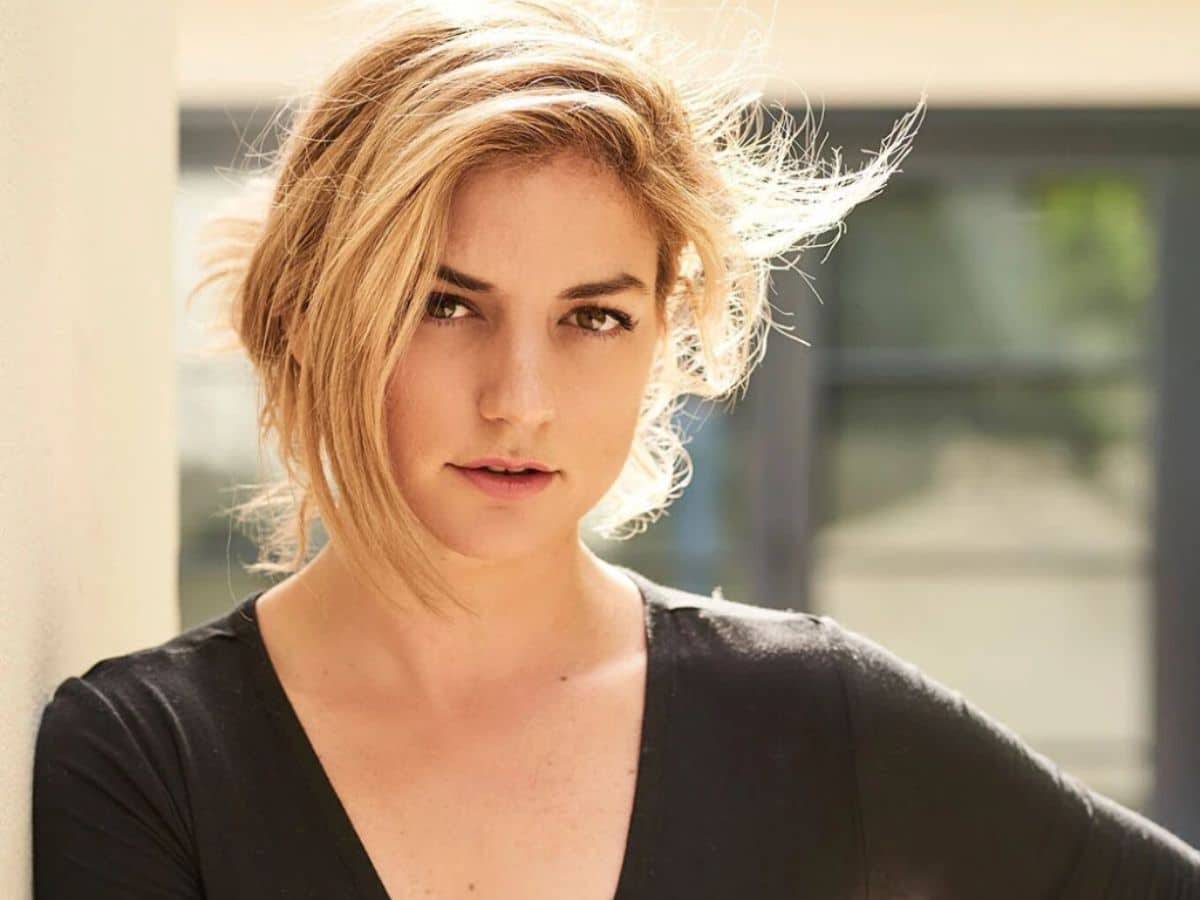 Ilaria Urbinati was born in Rome and raised in Paris. She started out in fashion at eighteen working for her aunt, designer Laura Urbinati, growing to become a buyer and manager for Laura's West Hollywood boutique. During her 3 years at the store, Ilaria helped make the store a fashion icon—it was the first store on the west coast to carry designers like Balenciaga, Comme des Garçons and Helmut Lang. From there she became the buyer and manager for Satine, where she helped transform that store into a Los Angeles hotspot by introducing brands like Stella McCartney and Roland Mouret, while throwing events that drew top celebrities and industry tastemakers. She continued on to buyer and manager of Milk, where she again traveled to fashion weeks in New York City and Paris to secure the up and coming trends for the boutique. In the fall of 2008, Ilaria opened her own store, Confederacy, where she served as COO, co-owner and buyer. The store was an instant success, catering to prominent celebrities and musicians in addition to the growing fashion scene in Los Feliz. Her increased demand from freelance and celebrity clientele skyrocketed, and she made the decision to close the store at the end of 2013.
Along with her retail experience, Ilaria has achieved great success in design collaborations. She teamed with Albert Hammond, Jr. of The Strokes to create a limited edition line of suits. The line was written up in every major men's magazine including GQ, Details and Esquire, in addition to being the most prominent line worn by Ryan Gosling's character in the feature film Crazy Stupid Love. There was such a demand that the line sold out almost immediately, prompting Ilaria and Albert to collaborate on a second season, which also quickly sold out. Ilaria also co-designed Rebecca Minkoff's women's line for 2 seasons, as well as styled her runway presentations. She has also collaborated with Gucci and Ferragamo on custom designs for Bradley Cooper, Armie Hammer and Chris Evans.
Since establishing herself as a force within the industry, top magazines and photographers began looking to Ilaria for their shoots and campaigns. Ilaria styled fashion stories for American magazines like GQ, W, ELLE, InStyle, V Magazine, Lucky and Details, as well as international publications like M: Le magazine du Monde, L'Optimum, i-D, GQ Italia and InStyle UK. She has collaborated with photographers such as Ryan McGinley, Carter Smith, Norman Jean Roy, Mark Seliger and Guy Aroch, among others. The press also took note of her talents, writing profiles on her in W, ELLE, TIME, WWD, Los Angeles Times Magazine, The New York Times Magazine, VMAN, L'Uomo Vogue, E! Online and Good Morning America, to name a few.
With such outstanding fashion credentials, it's no surprise that Ilaria has exploded in the celebrity world. She was Head Costume Designer for the first season of The L Word and has custom designed tour wardrobe for music clients Plain White T's, Alanis Morissette and Lady Antebellum. Her consistent and ever-growing celebrity clientele includes Bradley Cooper, Chris Evans, Bruce Willis, Ryan Reynolds, Armie Hammer, James Marsden, Will Arnett, Nikolaj Coster-Waldau, James Van Der Beek, Ty Burrell, Ian Somerhalder, Theo James, Joel Edgerton, Jason Clarke, Ben Affleck, Shailene Woodley, Nina Dobrev, Leighton Meester, Juliette Lewis, Marisa Tomei, Lizzy Caplan, and Laura Dern.