How to Wear a Charcoal Suit
Distinguished and neutral, charcoal grey suits adapt to a host of styles and situations. That makes them essential to any modern wardrobe, as our good friends at Australia's own Joe Button can attest. The brand offers charcoal grey suits in a variety of fabrics, colours, and styles, paving the way for a personalised experience and a perfect fit. For obvious reasons, we were thrilled to partner up with this local institution when putting together our trusty guide.
You'll also like:
How to Wear a Blue Suit
How to Wear a Grey Suit
Made to Measure – Man of Many's Guide to Buying a Tailored Suit
So how does one wear a charcoal suit? And while we're on the subject: when does one wear a charcoal suit? Heck, what is charcoal, anyway? We're here to answer all those questions and more, with some help from Joe Button, of course. Here's how to wear a charcoal suit.
What is a Charcoal Suit?
Delivering a warmer vibe than straight black, charcoal is more or less synonymous with a dark shade of grey. That said, a number of modern labels and manufacturers have expanded upon the term in recent years. As a result, you might find colours like "light charcoal" and "dark charcoal" when shopping for a charcoal suit. From there, you'll discover even more shades of charcoal with much catchier names such as Storm, Wrought Iron, and so on.
For the sake of this article, we'll stick primarily with dark charcoal grey, which is the most traditional variant. And if you want to get more intensive about colour scheme, hit up Joe Button!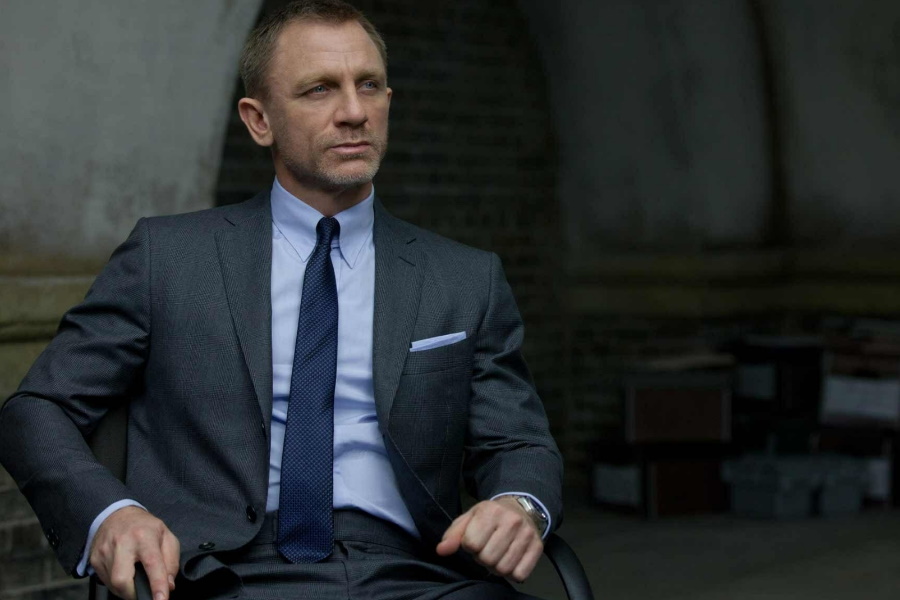 When to Wear a Charcoal Suit
With their sleek and serious auras, straight (i.e. non-patterned) charcoal grey suits straddle the respective, albeit overlapping, arenas of business wear and formal attire. Massively popular amongst modern professionals, in particular, these suits can be sported at high-level meetings, weddings, and pretty much anywhere in between.
Should you bring patterns into the mix, stick with something relatively minimal like a modern pinstripe. Meanwhile, you should only wear a light charcoal suit during daylight hours. Once darkness falls, match it with a dark charcoal suit. Hey, you're looking sharp!
The only time you definitely shouldn't wear a charcoal grey suit (non-patterned or otherwise) is when the invitation says "black tie only." When the invitation says "black tie optional," however, you can go nuts with your fancy suit of unbroken charcoal grey.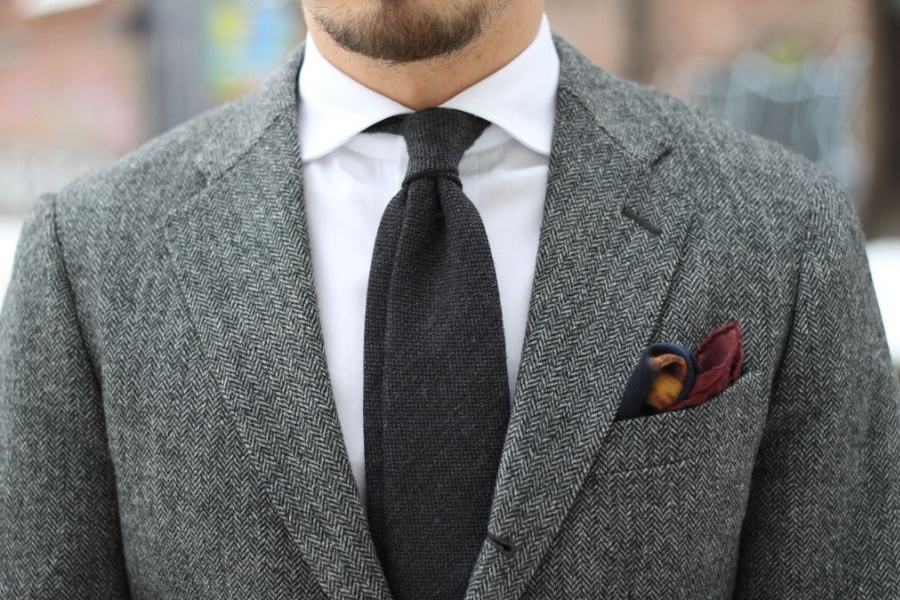 How to Wear a Charcoal Suit
As any expert at Joe Button can tell you: material matters. That's certainly the case with charcoal suits, which come available in a variety of shades and fabrics. To reduce shine and keep the quality high, most men stick with matte colour and wool material, though bear in mind that not all wools are created equal. Naturally, you'll want to avoid cheap or synthetic wool.
Instead, consider a suit made from wool "fresco." Featuring an open weave pattern, the material is breathable, durable, and always in fashion. Or you can stick with heavy wool, which goes hand in hand with charcoal to deliver a smooth and natural vibe.
When it comes to creating ensembles, you'll discover that charcoal grey works with a full spectrum of colours and patterns. To that end, you can mix-and-match at will, the same way you might with a black or blue suit. As a general rule of thumb, however, you'll want to avoid overly dark colours and overly bright ones alike, both of which don't necessarily play well with charcoal grey.
If you're pursuing a business casual or smart casual aesthetic, feel free to wear a patterned dress shirt or even a stylish striped tee underneath your jacket of charcoal grey. On the flip side of that coin, a crisp white shirt with a conservatively patterned tie and charcoal grey suit will deliver a seriously formal vibe, the kind of which you might find at a funeral.
To narrow down the field of possibility, remember the following: charcoal suits and pastel-coloured shirts make for a terrific match. Consequently, you can do no wrong in pairing your charcoal suit with say a light blue or light yellow dress shirt, a grey tie, and black dress shoes. If you're going the formal route, don't forget to bring in a pocket square and a nice watch.
Last but not least, make sure your charcoal grey suit fits tightly and perfectly. No matter what environment you're in, the "just winged it" look simply never plays. Also, the more individual style you can bring to the table, the better.
That's exactly where a company like Joe Button comes in. To shop with the brand is to partake in a foolproof process, during which you can select a garment (including fabric, colour, and style), choose a sizing method, customise details, and get measured. Every single garment is custom-made to your design preferences and custom measured, meaning no two pieces are ever the same.
If you can't make it into a showroom, Joe Button makes buying online a breeze, complete with Live Chat assistance and step-by-step guides. The end result is a perfect fit and a perfect custom suit with no exceptions. With this very article in mind, we suggest making it a charcoal suit!
You'll also like:
How to Wear a Blue Suit
How to Wear a Grey Suit
Made to Measure – Man of Many's Guide to Buying a Tailored Suit
General FAQ
What shoes go with a charcoal suit?
Because charcoal grey is a neutral colour, you can wear it with virtually any colour shoe. That said, most men wear a charcoal suit with brown, black, or dark burgundy dress shoes.
Can you wear a charcoal suit to a wedding?
As long as the invitation doesn't say black tie only, you can wear a charcoal suit to a wedding, looking both sharp and distinct in the process!
What shirt and tie goes with charcoal suit?
If possible, avoid wearing charcoal grey suits with shirt colours that are too dark or too bright. Stick with pastel colours such as light blue or light pink, bringing in a patterned tie or grey tie. For strictly formal events, a white dress shirt with a navy tie and a pocket-square will do you just fine.