Guide to Men's Cocktail Attire & Dress Code
Men's cocktail attire might sound casual in spirit, but it's actually a semi-formal dress code obliging some genuine sartorial style. Commonly requested at weddings, the cocktail dress code has origins in the 1920s and 30s, when wealthy elitists routinely started drinking before dinner.
Rather than admit to their growing alcohol dependencies, the avid socialites did the opposite by giving the ritual its own catchy name: cocktail hour. A distinguished men's cocktail dress code soon followed. Now here we are almost a century later and cocktail attire lives on at weddings, classy sporting events and other social engagements.
Of course, some of you might be asking: what is male cocktail attire, specifically? Well, we've made a guide to proper cocktail attire for men exclusively for you. Use it wisely, and no one will notice just you how drunk you really are.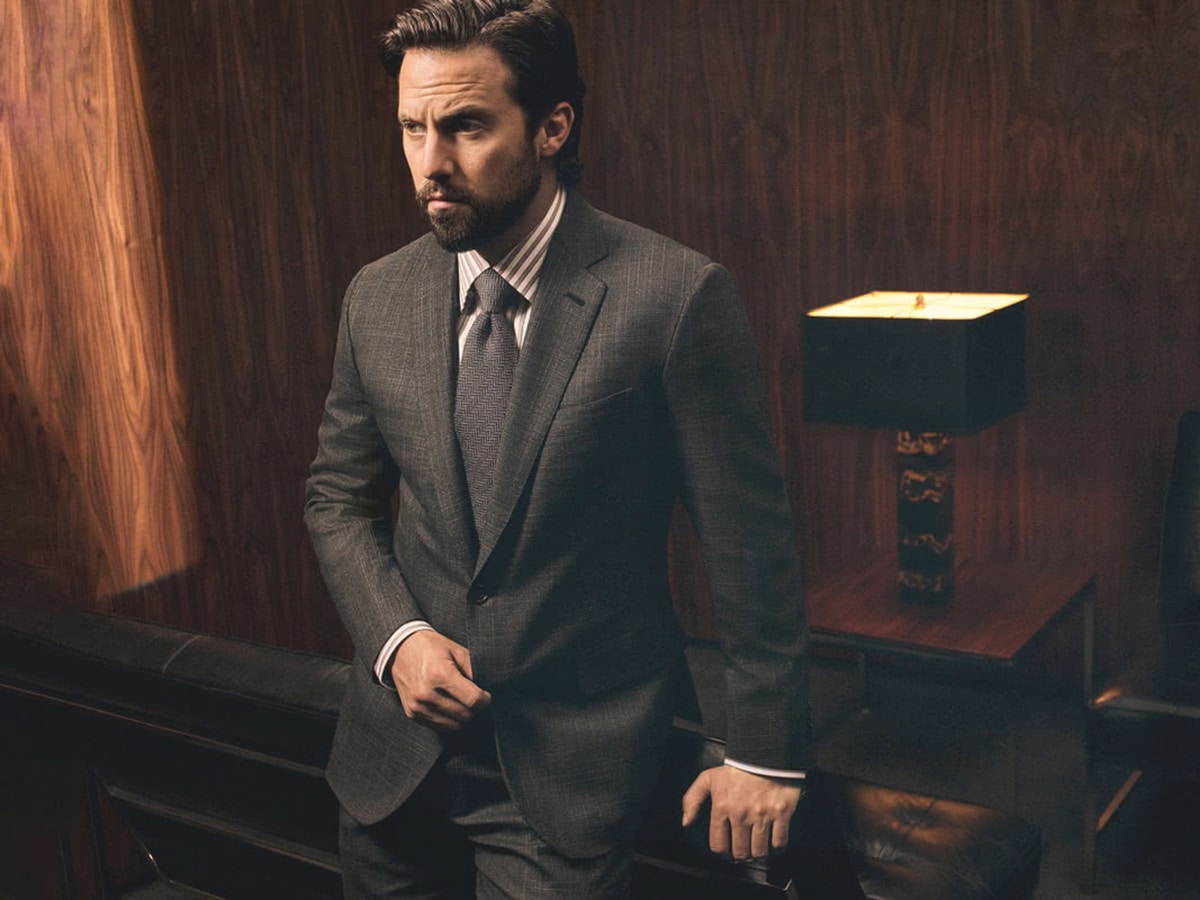 What is Cocktail Attire for Men?
Male cocktail attire needn't be over-complicated. For starters, don't get too hung up on the 'cocktail' part, whereas cocktail attire has little to do with happy hour drinks after work. Instead, cocktail attire for men is what you wear to weddings, formal sporting events, and adult celebrations.
The definition of cocktail attire – in the simplest sense of the concept, this entails semi-formal (or formal) attire touting more sophistication than what you might wear during the day, but more versatility than what you might wear to a black-tie event. In that regard, it's a bridge between two worlds: casual day attire and fancy night time attire.
As a result, the cocktail dress code for men is elegant and semi-formal in spirit, but not without an edge of personal expression. We're talking tailored two-piece suits with some texture to them, nifty ties, dress shirts and shiny pairs of dress shoes.
However, given that there's simply no shortage of reasons to party these days, one should also be aware of the "smart casual" or "cocktail casual" dress code. As the name implies, smart casual cocktail attire for men offers a little more flexibility. That means you can theoretically ditch the tie, or throw on a tailored blazer instead of the two-piece suit. Also acceptable under the men's smart casual cocktail dress code, or men's party wear, are things like nice denim pants and stylish slip-on shoes.
What's most important is that you know for certain what the occasion calls for. If you're meeting friends for drinks at a nice restaurant, smart casual cocktail attire will suffice. But if you're going to a wedding or anniversary as a guest, whether it's summer, winter, autumn or spring, stick with the traditional Get Your Head in the Game with NIVEA Men's New Protect & Care Range for all the right reasons.
Winter Vs Summer Cocktail Attire
Summer cocktail attire shouldn't differ dramatically – in most cases – from winter cocktail attire at occasions or events such as a wedding. Destination weddings on a beach, with a specified less formal dress code, would be an obvious exception.
---
Featured Video from Man of Many
---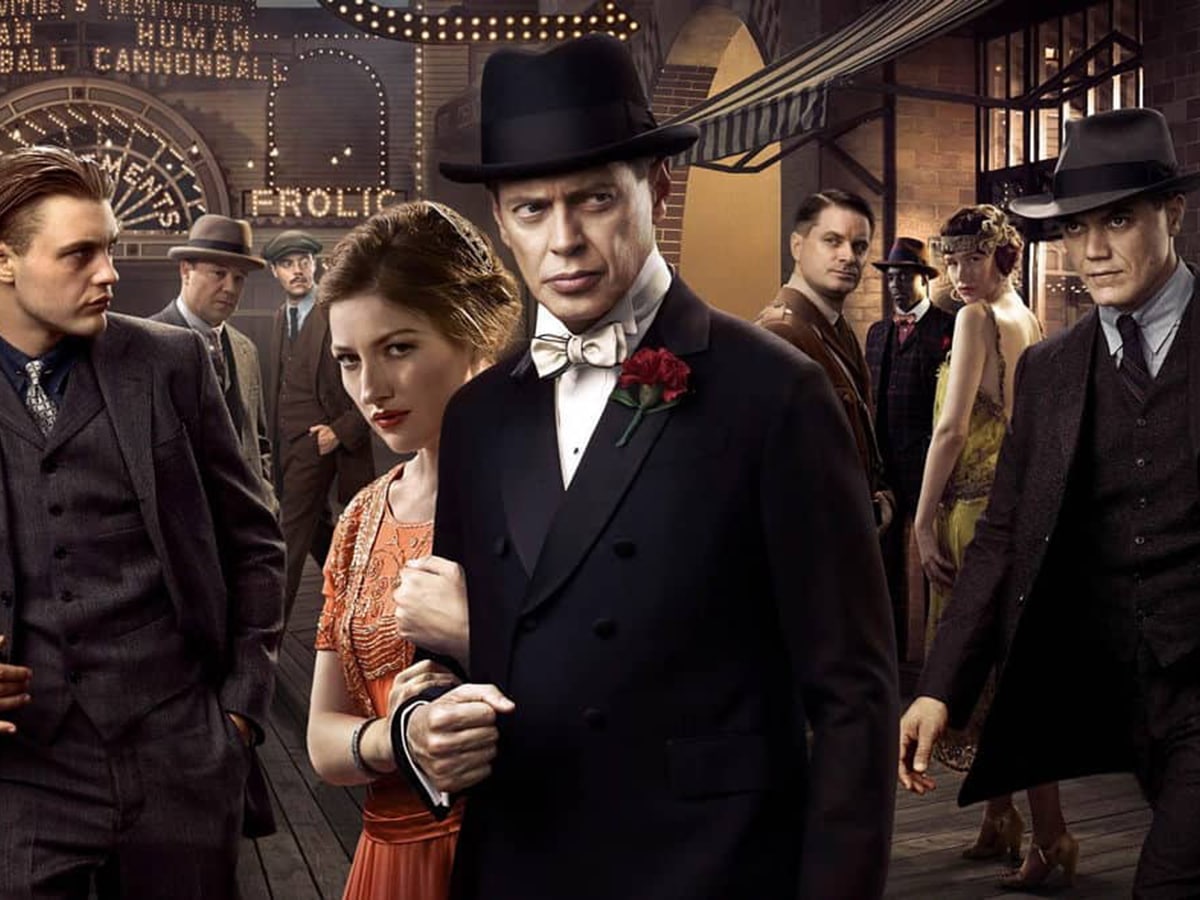 History of the Cocktail Dress Code
The Prohibition might have run from 1920 to 1933 in the USA, but someone apparently forgot to tell all the wealthy people. More to the point, alcohol was flowing liberally among the well-heeled folks of America and other first world countries back in the 1920s and 30s, so much so that they even began enjoying a boozy beverage or two before dinner.
Since all social activities required an element of formality for men back in the day, male cocktail party attire was introduced. The proper men's cocktail dress code has been around ever since.
Do's and Don'ts of Cocktail Dress for Men
If you're about to throw on that cocktail suit, but still unclear as to whether you're following proper protocol, here are some trusty "do's" and "don'ts" to help guide you:
Do feel free to inject your own personal touch by way of texture, colour and pattern.
Don't go overboard with loud colours and flashy prints.
Do wear a tailored two-piece suit or nice blazer with matching trousers.
Don't overdress by rocking a tuxedo.
Do aim for quality in material and design alike.
Don't wear something so demonstrably stylish that you've upstaged the guest of honour.
Do wear a tasteful accessory like a dress watch or pocket square.
Don't show up sporting layers of bling.
Do reach out to the person hosting the event if you're unclear as to what cocktail dress code they're aiming for (i.e. smart casual vs traditional).
Don't try to persuade that same person that they should opt for one dress code over another because it suits your wardrobe.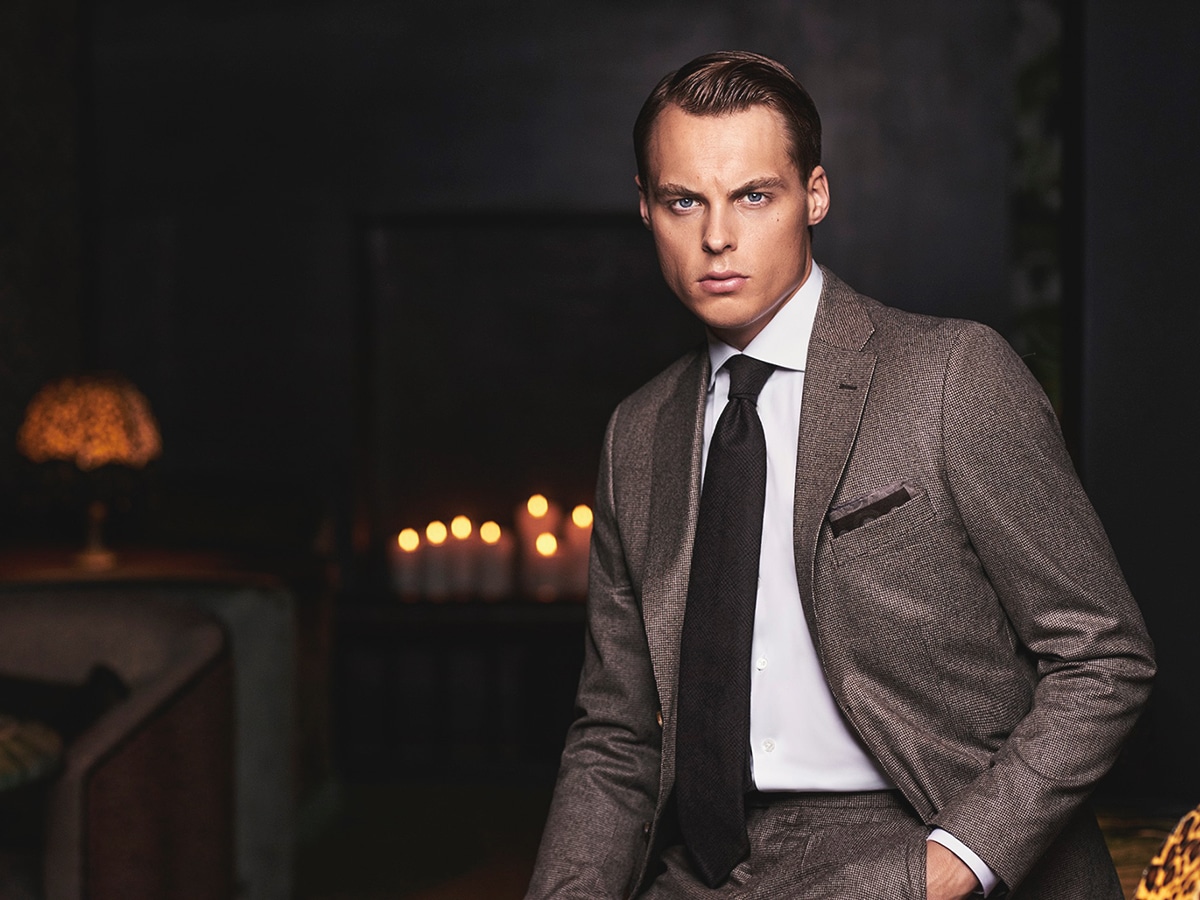 5 Men's Cocktail Dress Code Tips & Suggestions
To avoid any confusion, we're focusing on traditional cocktail attire for men when dispensing the following pointers (though if you have any questions about the smart casual dress code, be sure to check out our guide). Here are some essential clothing tips and suggestions for the men's cocktail dress code:
1. A Cocktail Suit is a Must
The first rule of men's cocktail attire: wearing a suit is not optional. In fact, we'd go as far as to say it should be a tailored suit that shows off some personal style. Now bear in mind there's no need to go overboard by grabbing that tux out of the garment bag since black tie is, after all, its own respective men's dress code. Instead, opt for a nice suit or blazer ensemble.
In our opinion, you'll want a cocktail suit that's fitted neatly and usually in darker colours. And as always, make sure you're sporting some quality fabrics. However, we do want to emphasise once again: this is not black tie and you shouldn't overdress. Likewise, don't overdo it to the point where you've upstaged the groom or guest of honour. In other words, feel free to add the personal touch, but avoid loud colours, patterns and details. It's not always about you, man.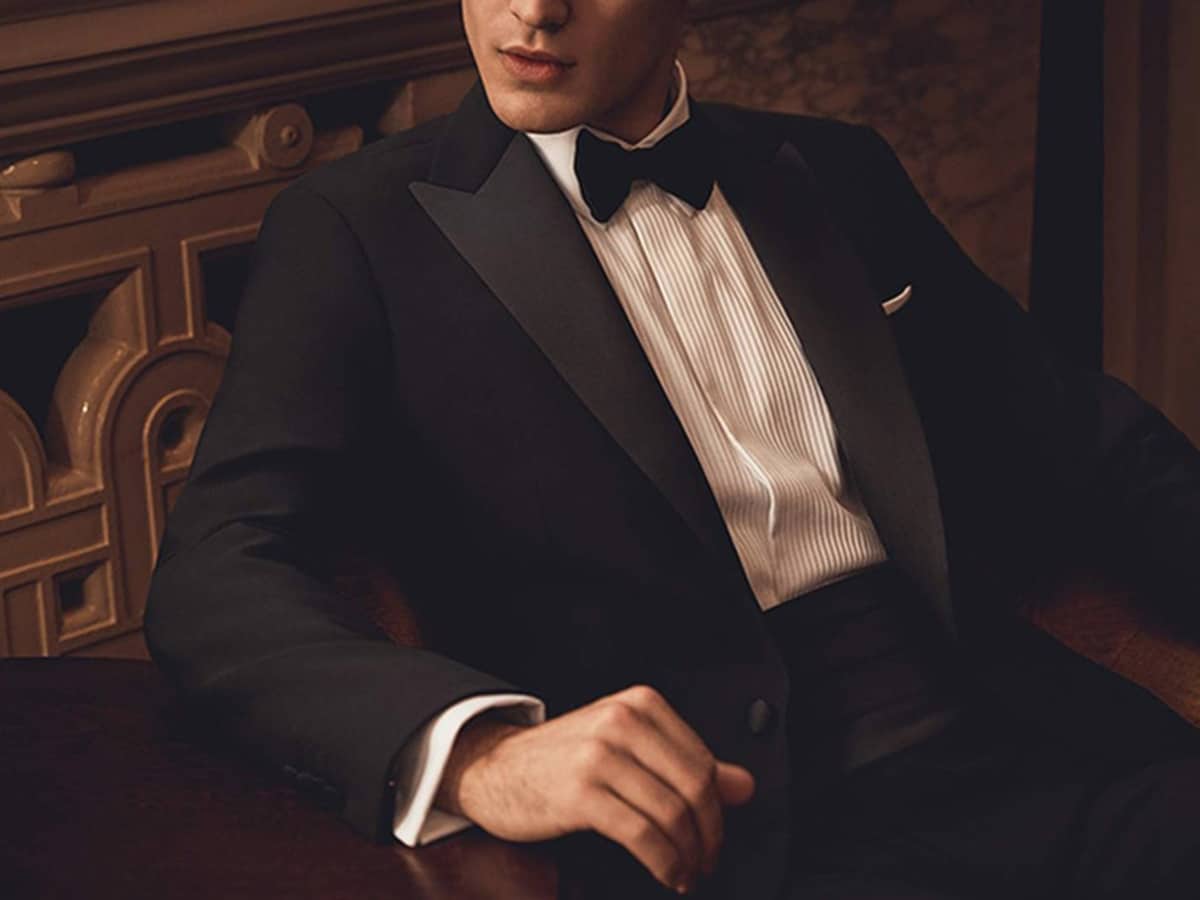 2. Shirt Selection is Important
First and foremost, you want to wear a shirt that matches your suit. For that reason, you should stick with neutral colours. We'd recommend either a quality white shirt or a dress shirt in colours like navy blue or grey. And if you're going with a pattern (stripes, checks, etc), make it a low-profile pattern that doesn't clash with the rest or your outfit, or jump out on its own. To avoid limp shirt collars, opt for materials like cotton with fabric weaves.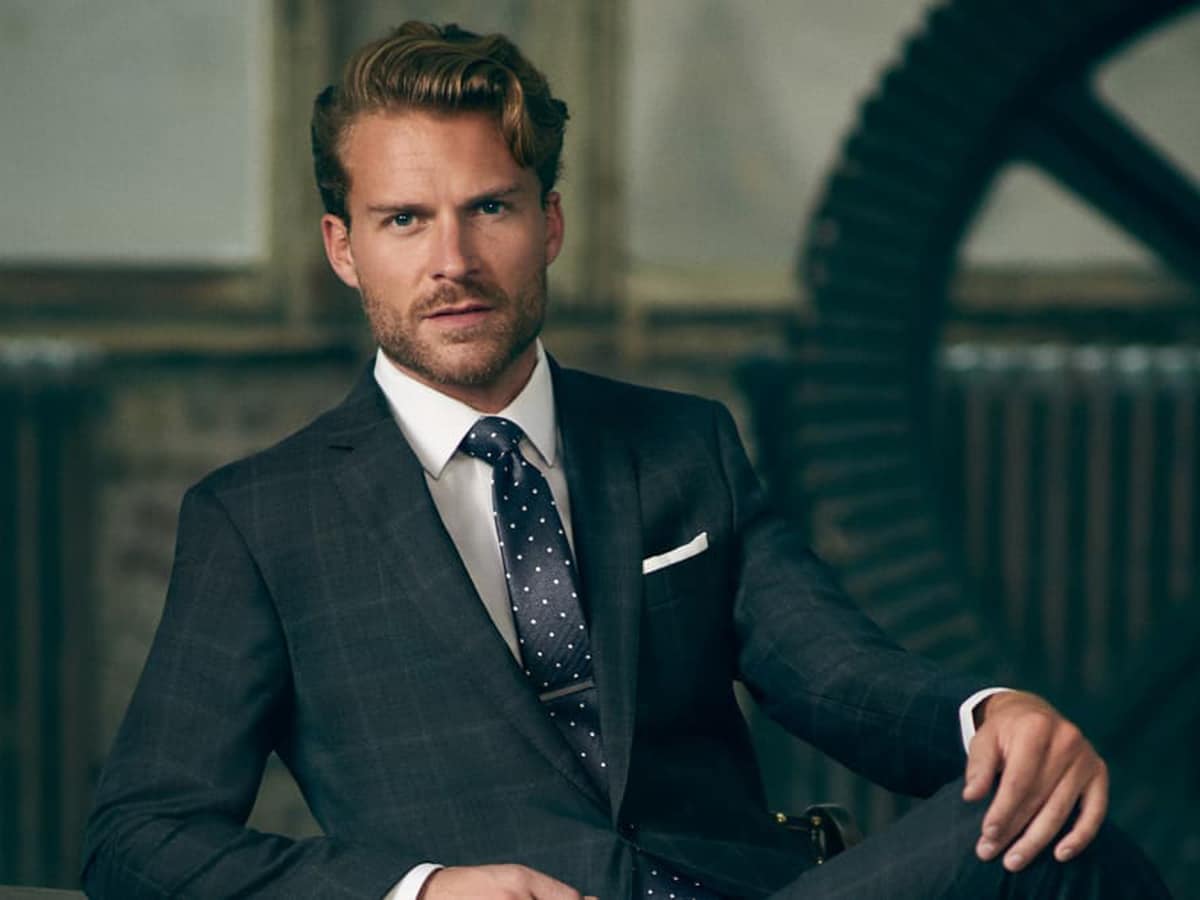 3. Always Wear a Tie
With so much going on in fashion these days, it feels a tad antiquated to say that ties are mandatory when it comes to cocktail attire. Nevertheless, we're going to assert that a tie is indeed mandatory, because who are you (or we) to reinvent the wheel? The only exception would be if you were to wear a turtleneck as an alternative to the standard shirt and tie combo. As for the bow tie, there might a few bold men out there who make one part of their cocktail attire regimen, but we suggest saving it for a black-tie event.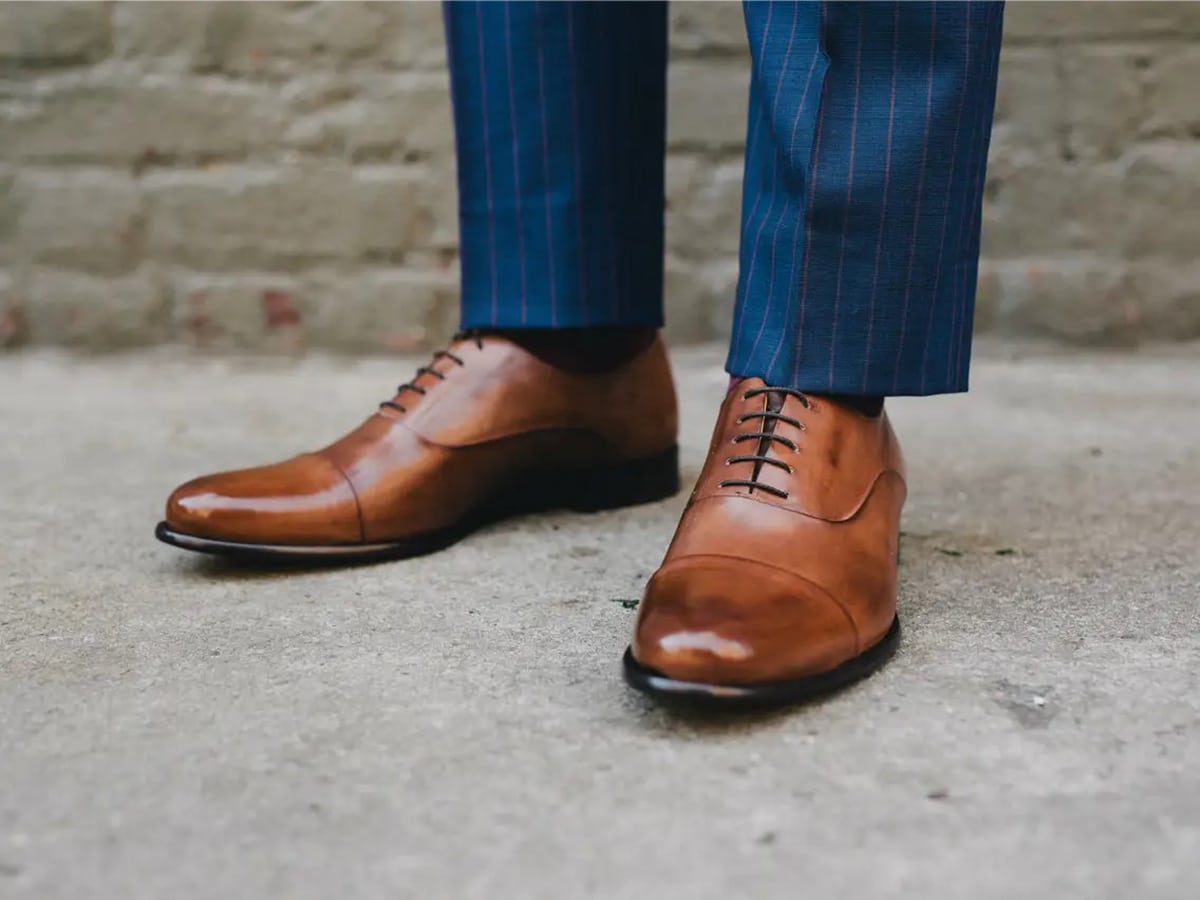 4. Shoes and Socks Matter
Get yourself a pair of formal dress shoes, keep them clean and shiny, and make sure they match with the rest of your outfit. As for the socks, they should always come up over the calf so as to cover your leg skin even when you're sitting down (unless opting for loafers). Patterns on the socks are acceptable, permitted they still blend elegantly with your jacket and trousers. Now you're looking sharp from head to toe.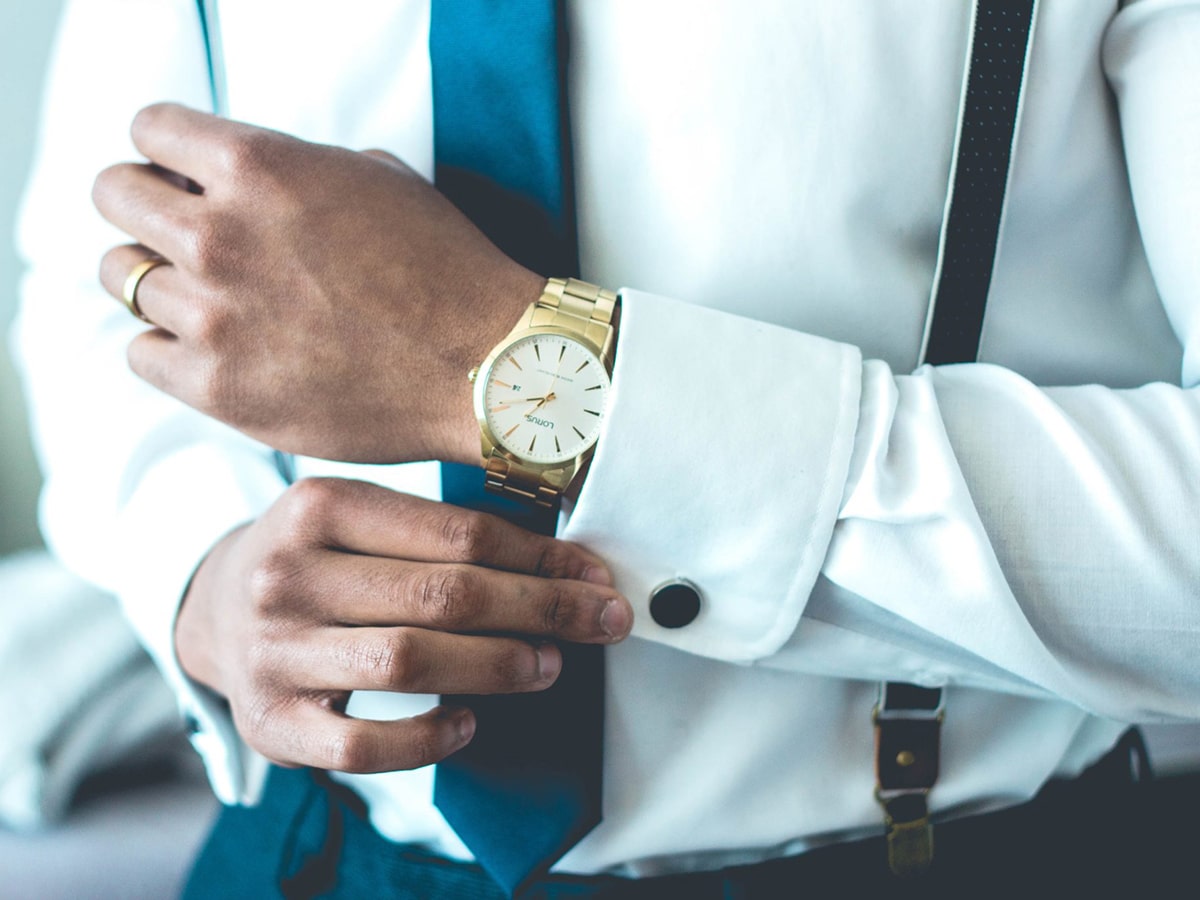 5. Finish Your Look With Accessories
The cocktail dress code leaves room for accessories, but be sure not to go overboard. As far as the essentials are concerned, a trusty pocket square or boutonniere flower delivers a perfect touch of subtle style. Pair that with either a dress watch, a tie bar, some nice cufflinks and you're good to go.
On a somewhat related note, we should mention that a fresh haircut and clean shave might not separate you from the pack, but the absence of both will definitely make you stand out…for all the wrong reasons. In other words, be sure to get your groom on before the big event. It's just common sense.
10 Men's Cocktail Cocktail Dress Code Images & Inspiration
To help inspire you to dress your very best, here are 10 stylish examples of men's cocktail dress worn right.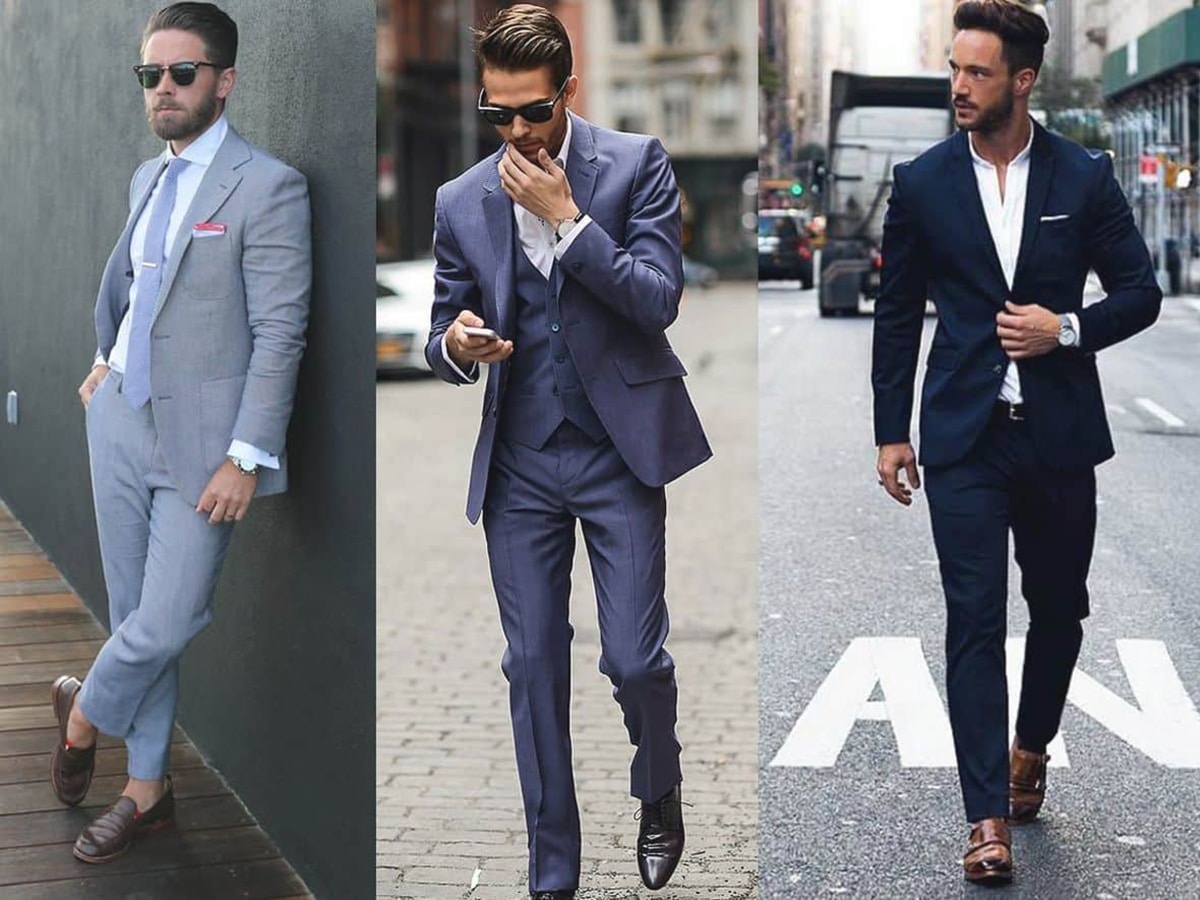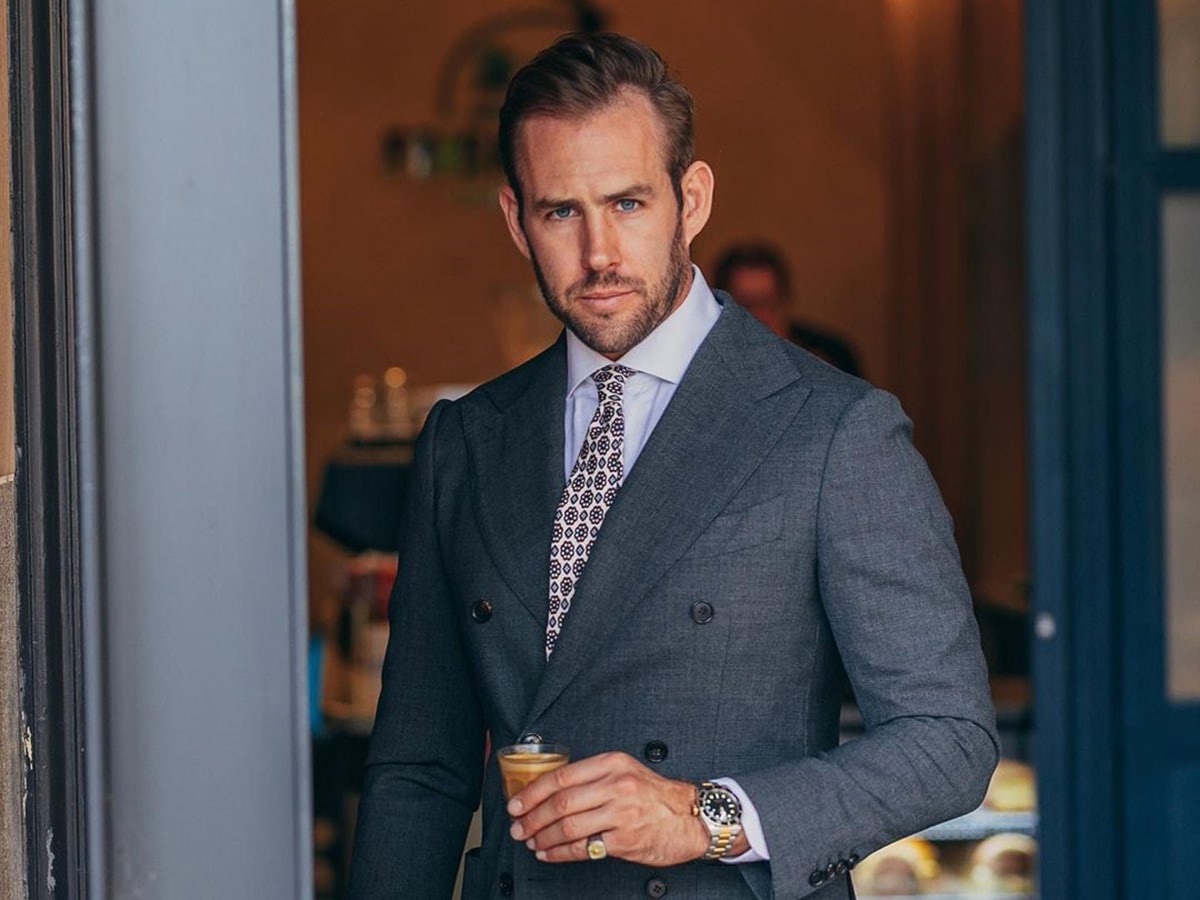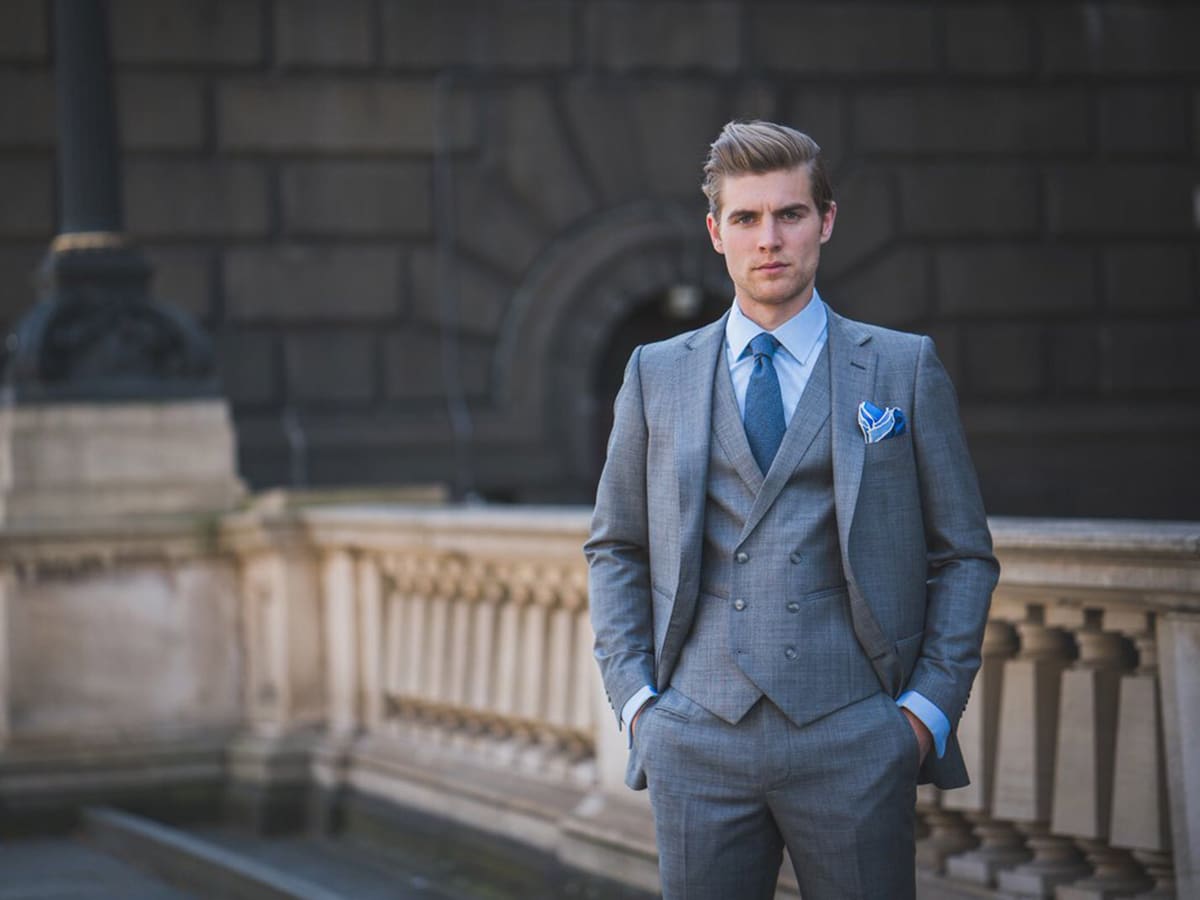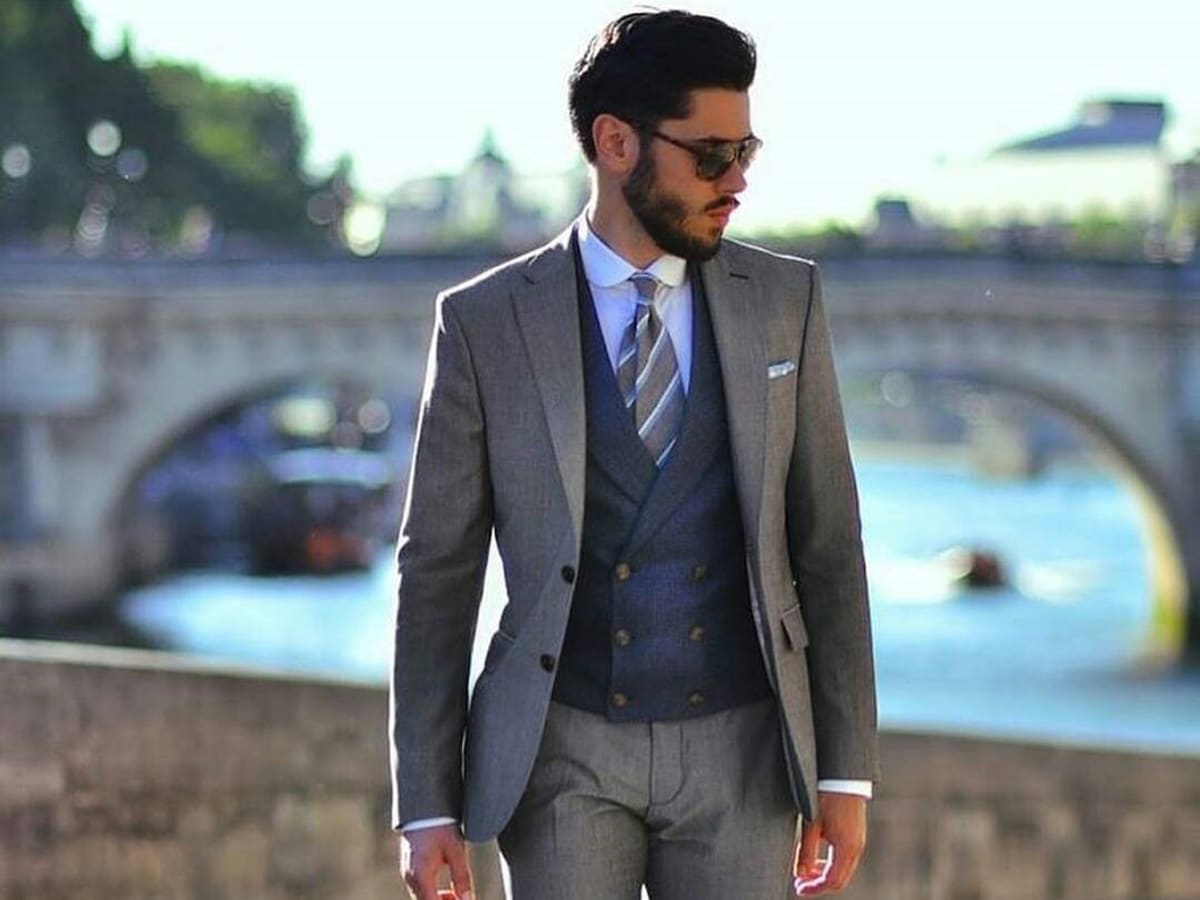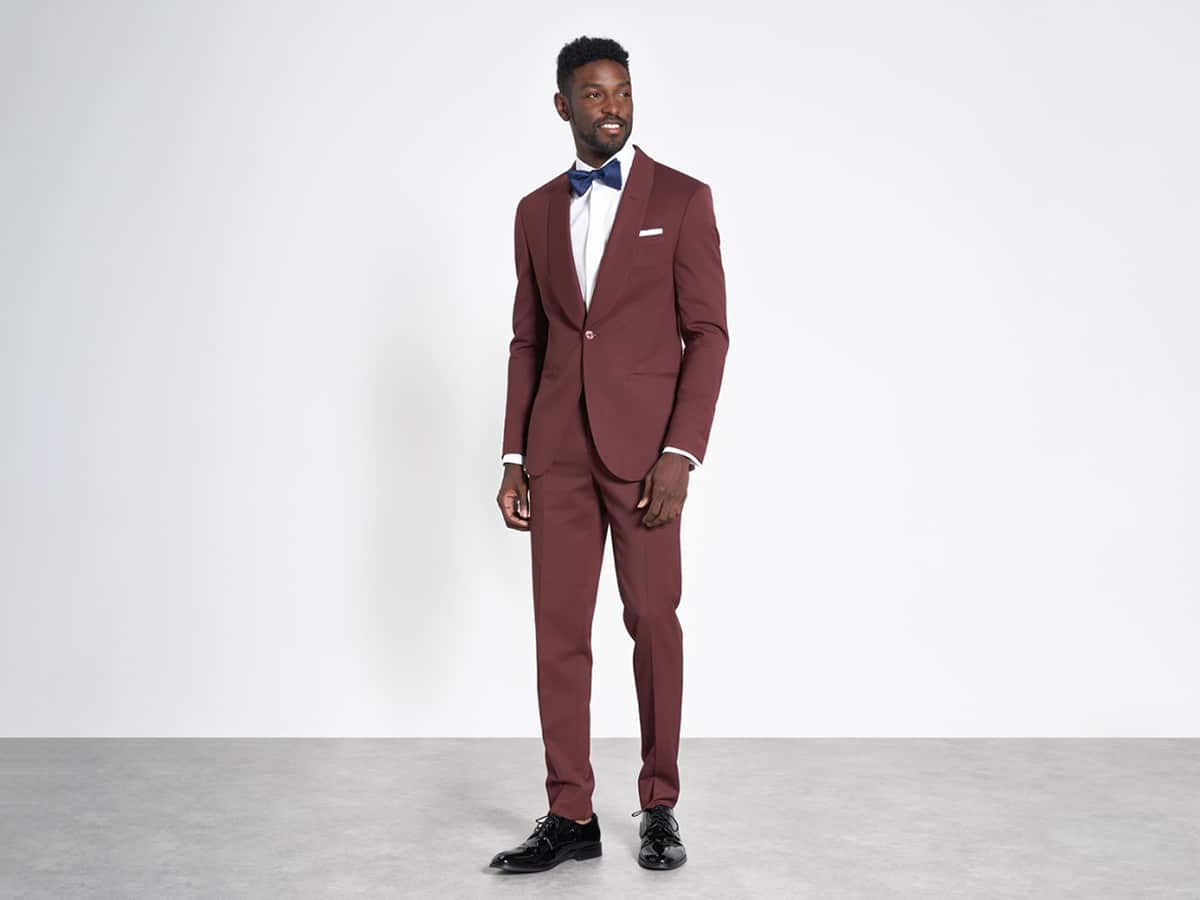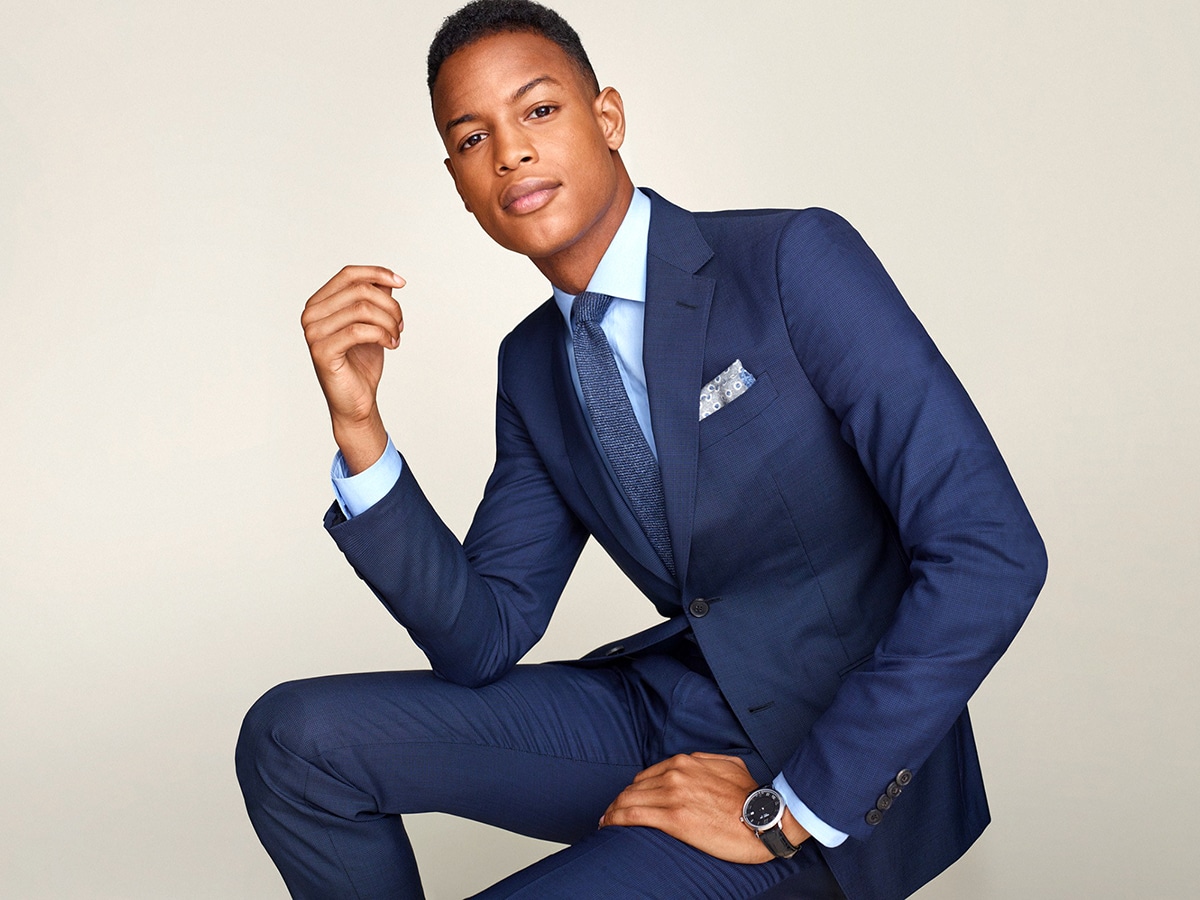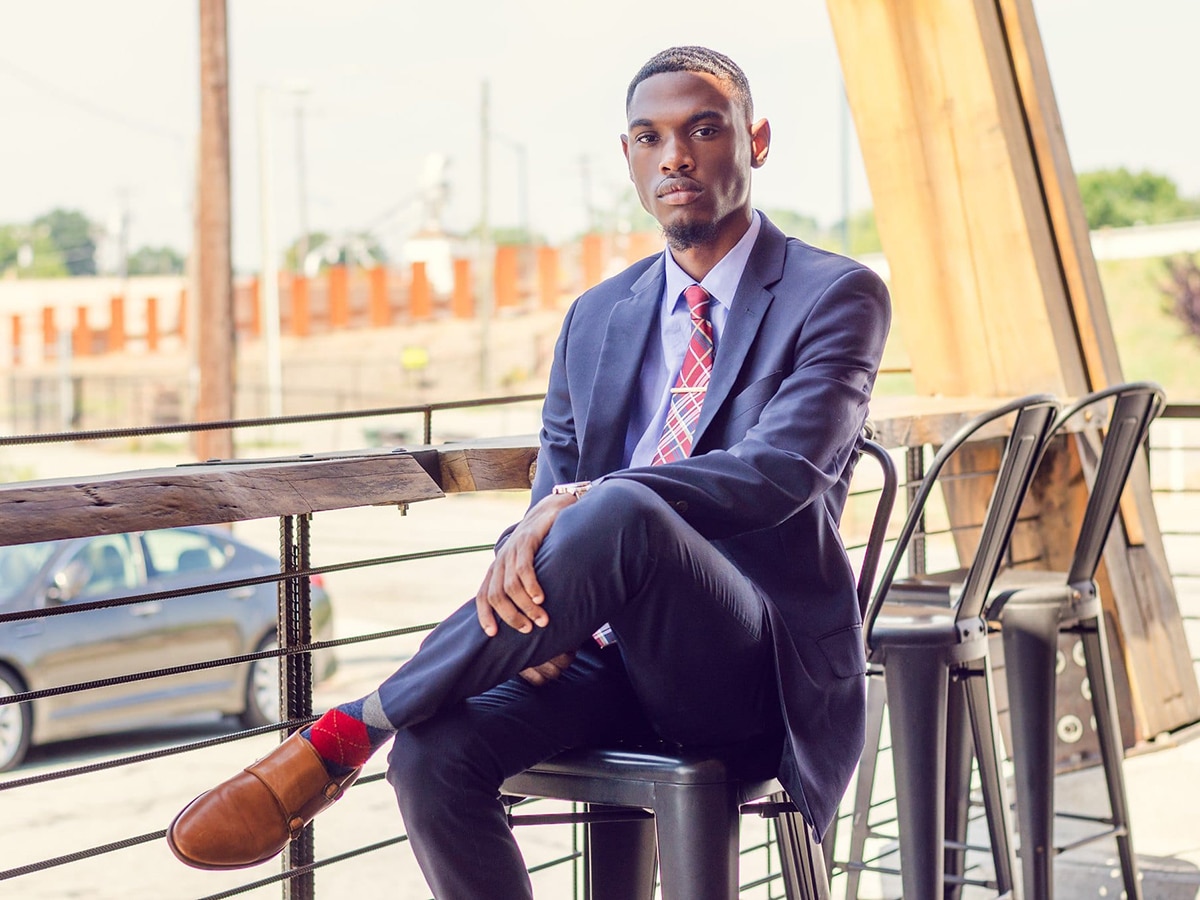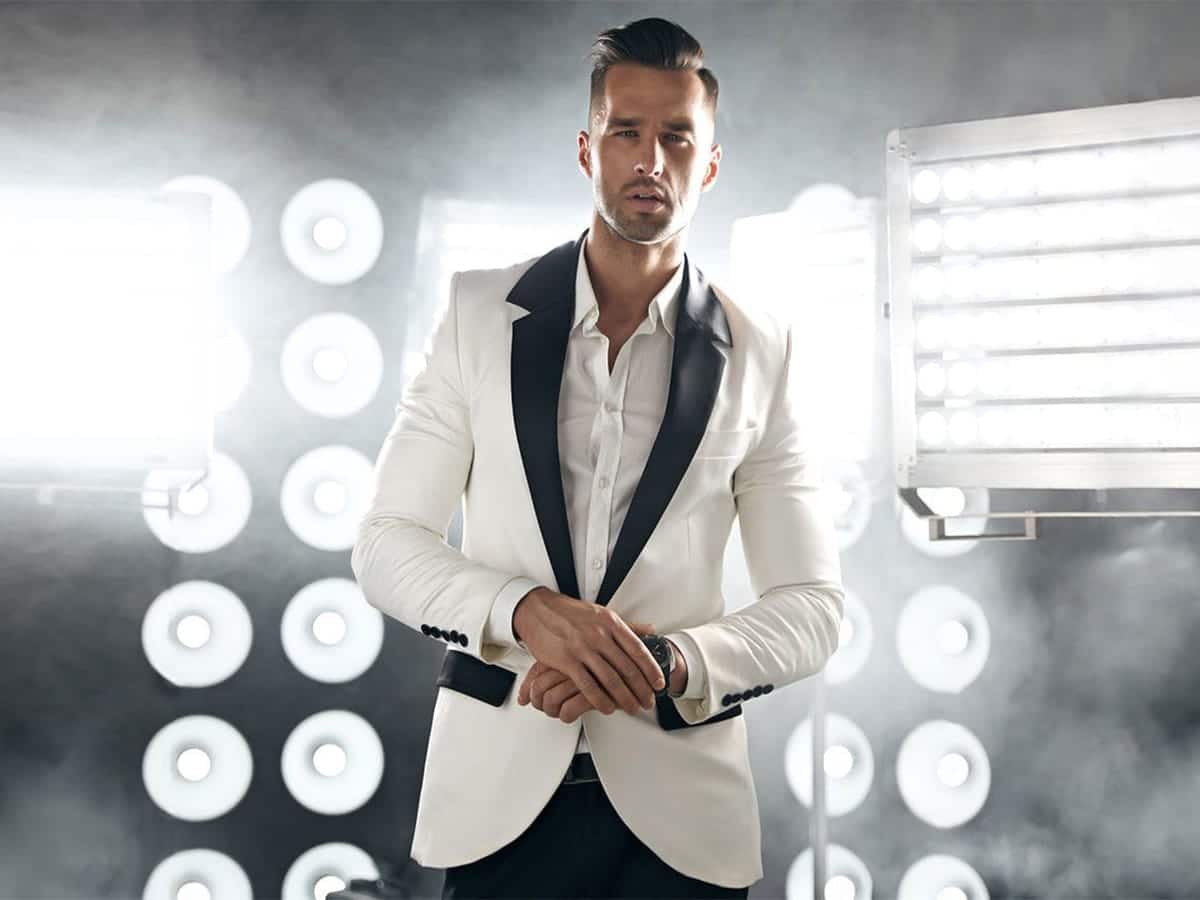 Men's Cocktail Attire FAQ's
What is men's cocktail attire?
Cocktail attire is more casual than Formal attire, yet more dressed-up than Smart Casual.
Do I need to wear a suit to a cocktail party?
Cocktail attire doesn't always require a suit, but a blazer is necessary.
Does cocktail attire require a tie?
Modern Cocktail attire does not always require a tie, though it is still considered acceptable to wear one.
What is 'Cocktail' dress code?
Cocktail attire is dressed-up and is open to colour and accessories, without going as far as Formal.
When is it appropriate to wear cocktail attire?
Cocktail events or other occasions that require Cocktail dress code will usually say on the invite.
---
Featured Video from Man of Many