Style Guide: How to Dress Like Bradley Cooper
It's hard to recall now, but Bradley Cooper's style was once more tacky than tasteful. Pre-The Hangover Part II-era Bradley Cooper could be spotted attending noughties premieres sporting spiky bleach-tipped hair, overly shiny suits and shirts, ill-fitting clothing, and just generally bad fits. However, come 2012, Cooper's career took a different turn with roles in films like Silver Linings Playbook and The Place Beyond the Pines, with his sartorial style following suit.
A significant portion of his sartorial success can be attributed to celebrity stylist Ilaria Urbinati who is also responsible for dressing the likes of Tom Hiddleston, Rami Malek, Armie Hammer, and Donald Glover. Urbinati told The Independent that Cooper was one of her first clients, approaching her to dress him for The Hangover press, recalling that at the time "he was literally about to burst into being Bradley Cooper." Urbinati styled him in a three-piece suit, a look that became one of his standbys for the next decade. Of late, the A Star Is Born actor and director generally looks pretty crisp, however, is still prone to some sartorial missteps.
Here's how to nail the best Bradley Cooper style moves.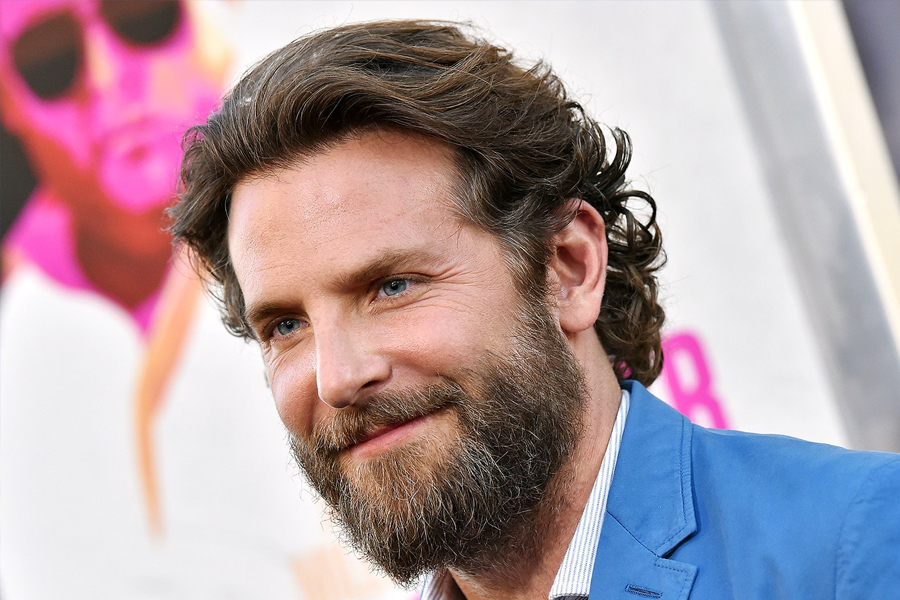 Emulate the Bradley Cooper Beard Style
The A Star Is Born director and actor is quite experimental in the grooming department, regularly fluctuating from long hair to short, a five o'clock shadow to a full-blown shaggy beard. Of late, Bradley Cooper has been switching between two key beard styles; the scruffy beard and the short beard with sideburns
The short beard with sideburns can be achieved by letting your stubble grow out for a couple of days and leaving your sideburns untrimmed. This is a fairly low maintenance beard, just apply a couple of drops of beard oil daily to keep it looking healthy.
Bradley Cooper's scruffy beard requires around a month of beard growth (depending on your hair growth rate). Cooper trims his beard following its natural shape in a top to bottom style; in the direction of his hair growth.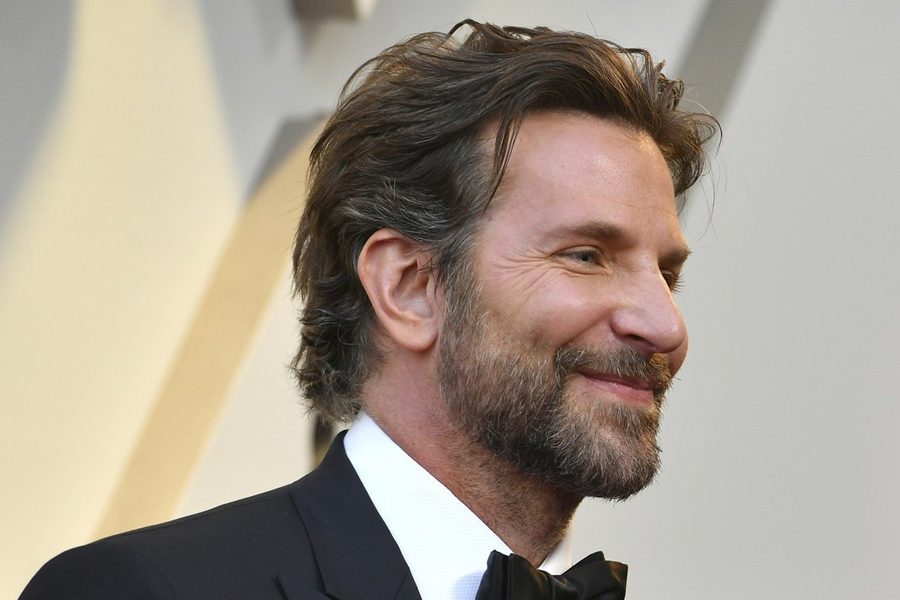 Style your Hair like Bradley Cooper
Bradley Cooper has sported numerous hairstyles over the past few years, however, a timeless favourite is his medium length wavy hair. Cooper's hair is cut in a layered, textured fashion, typically around nape length. The Limitless actor either slicks it back with a small amount of pomade for red carpet events or wears it with a centre part for a casual look.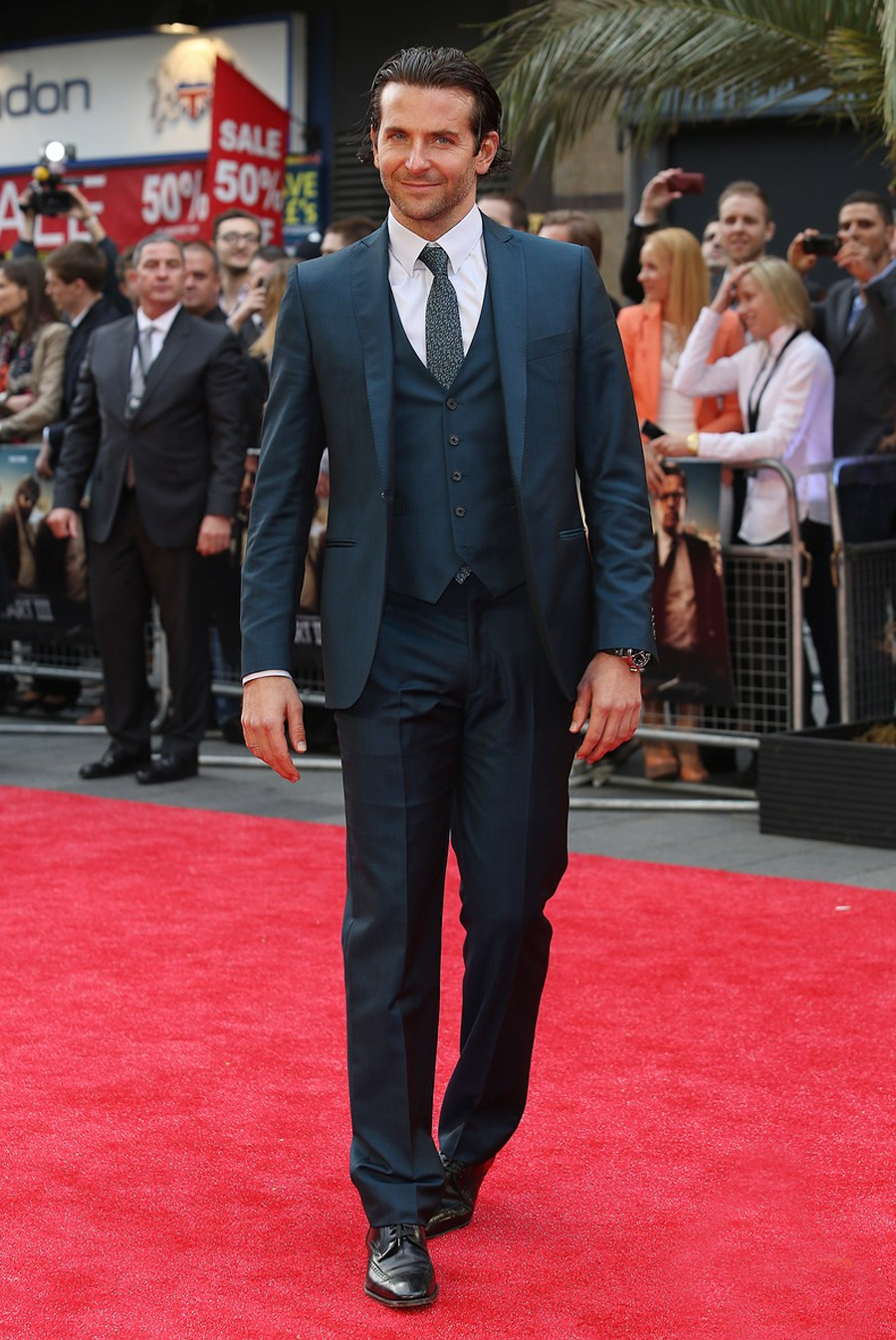 Try a Three-piece Suit
The three-piece suit isn't a wardrobe staple for the contemporary man, as they can come across as a bit over the top for everyday wear. However, the three-piece is a surefire way to look smart and stylish without trying.
Bradley Cooper was initially reluctant to don this garment when stylist Ilaria Urbinati initially presented him with a grey three-piece suit for the premiere of The Hangover in 2009. The three-piece suit ended up becoming a mainstay in Cooper's wardrobe, with the actor taking it to the next level with a navy Salvatore Ferragamo iteration for the London premiere of The Hangover III in 2013.
Cooper always opts for slim-cut trousers, favours a matching waistcoat as opposed to a contrasting one, and tends to stick to neutral colours like black, charcoal, grey, and navy. A notable exception is the light blue Gucci number he wore to the A Star Is Born premiere.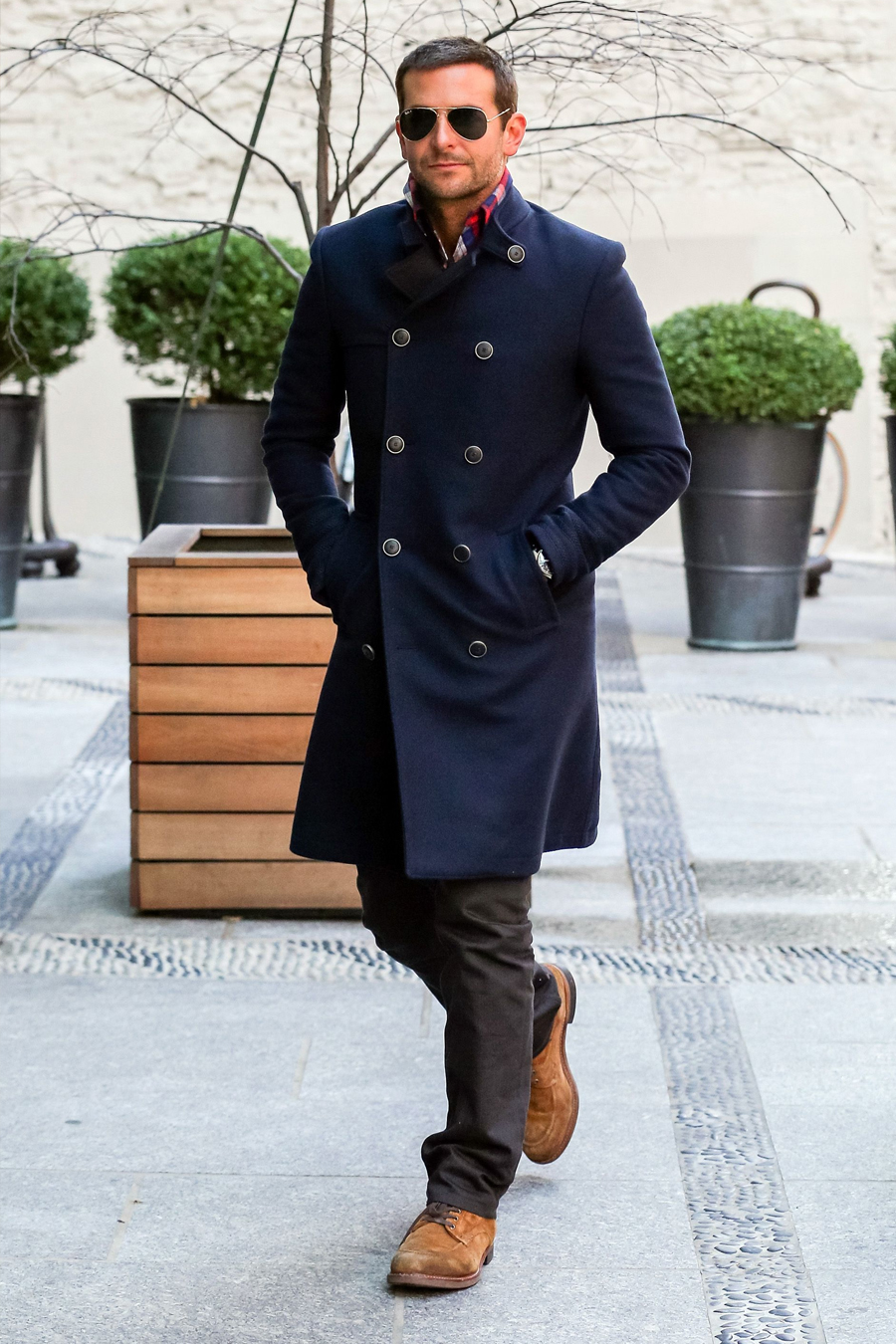 Impeccable Outerwear Game
Bradley Cooper may not always nail the style and tailoring on his outfits, but one thing he always gets right is a good coat. Cooper isn't afraid to wear a long coat, whether as a street style or red carpet look. With longer outerwear, the streamlined silhouette and clean lines of a single-breasted coat is ideal for formal attire, whilst a double-breasted coat adds interest to more casual looks.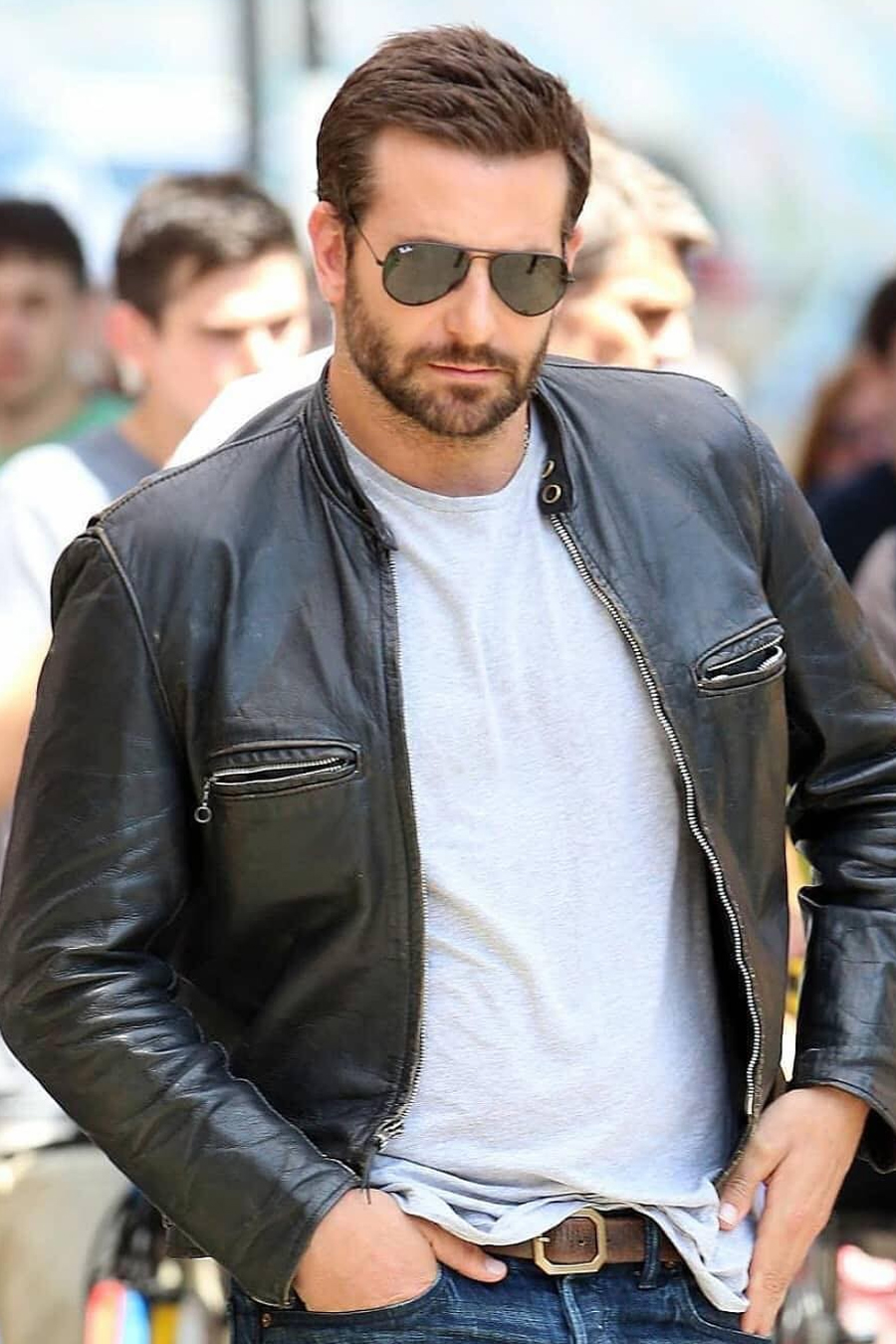 Embrace the Leather Jacket
Regardless of the occasion, there's a leather jacket for everything. Leather jackets play a large role in the Bradley Cooper clothing style, with the actor wearing the sartorial staple as an airport look as well as for movie premieres. Cooper typically keeps his styling simple, teaming his leather jackets with a plain t-shirt and chinos or jeans.
You'll also like:
Style Guide: How to Dress Like Kit Harington
Style Guide: How to Dress Like Idris Elba
Style Guide: How to Dress Like Shia LaBeouf
General FAQ
What is Bradley Cooper's hairstyle called?
Bradley Coopers most iconic hairstyle is his medium length wavy hair, which is cut in layered textures fashion, typically around nape length.
What suit did Bradley Cooper wear to The Hangover premiere?
Stylist Ilaria Urbinati dressed Bradley Cooper in a grey three piece suit for the premiere of The Hangover in 2009, which became a mainstay in his wardrobe.