Style Guide: How to Dress Like Cillian Murphy
Cillian Murphy is the Hamlet of the fashion world; a relatable everyman amongst a sea of ostentatious logo-clad celebrities. Though he may play sartorially savvy Thomas Shelby in BBC's wildly popular Peaky Blinders, the man behind the infamous Birmingham gang leader is much more understated. The 28 Days actor has adopted an almost capsule-like wardrobe consisting of black, grey, charcoal, and navy suits, plain and breton striped t-shirts, jeans, a denim jacket, and boots, making the Cillian Murphy style accessible to the average gent.
The Irish actor is known for his roles in Batman Begins, Red Eye, Peacock, Inception, and Dunkirk, and often plays unsettling, atypical characters. Cillian Murphy is notoriously private, preferring not to speak about his personal life and often appearing at premieres alone (he's been married to Irish artist Yvonne McGuinness since 2004). True to his effort to avoid the typical Hollywood lifestyle, Murphy does not have a stylist. "My taste is very much: a good pair of jeans, a good jacket, a good pair of shoes. Well-made things that fit. I'm not adventurous," he said in an interview with Mr Porter.
Here's how to emulate the Cillian Murphy fashion style.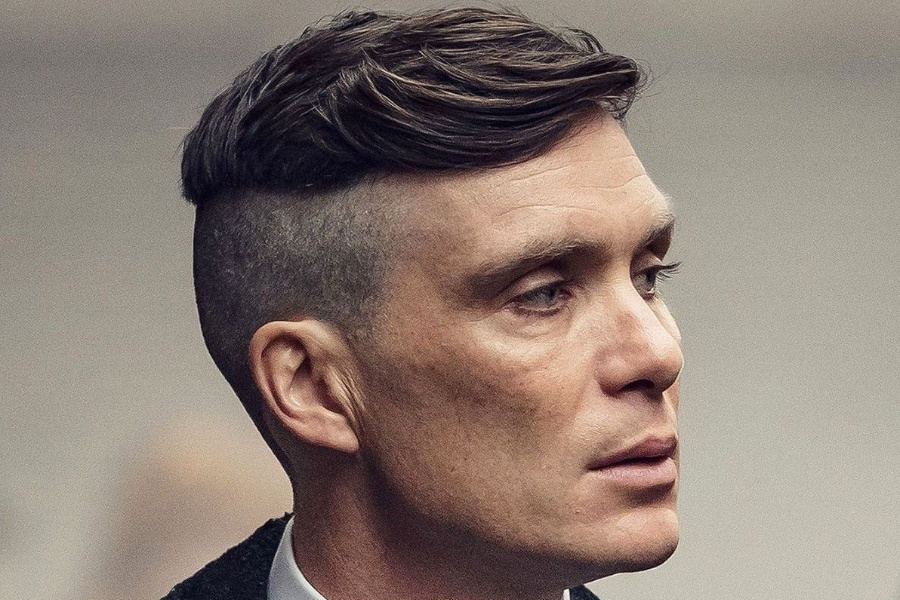 Get the Cillian Murphy Peaky Blinders Haircut
As himself, Cillian Murphy prefers to wear his hair longer, admitting he doesn't see the appeal of the Thomas Shelby haircut. "People ask for a Peaky cut. It's crazy that people like it – it hasn't grown on me," the Peaky Blinders actor told Woman & Home. However, that doesn't change the popularity of the style; to get Thomas Shelby's haircut, you'll need to ask your barber for a disconnected undercut with no fade, and style it with a light sweep to the side.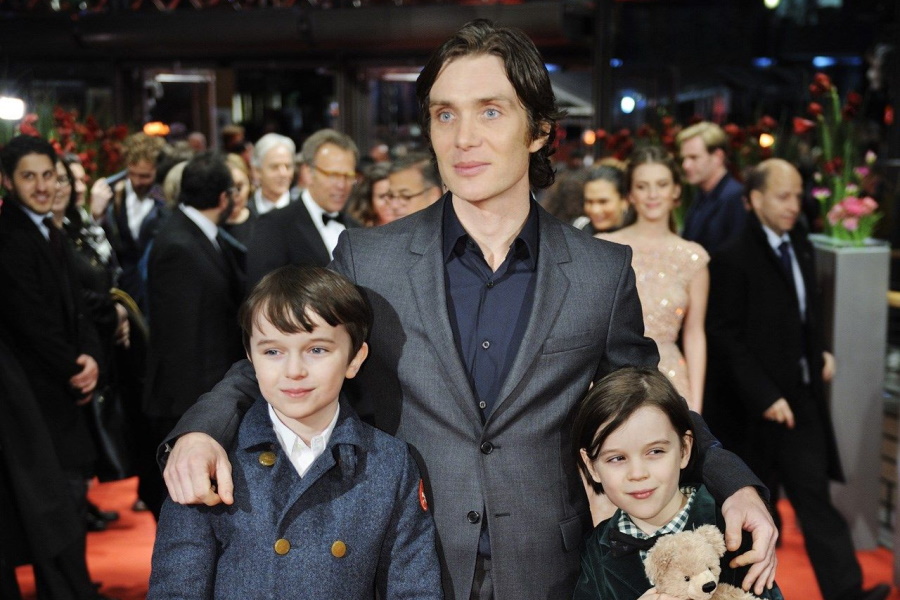 Neutral Tailoring
Though he tends to avoid red carpets when he can, on the occasions he does make an appearance, Cillian Murphy is always sartorially suave. The Irish actor sticks to a neutral colour palette, mixing and matching greys, navy, and charcoal, with either black or brown accessories. Here, he pairs a slim fitting grey suit with thin notched lapels with a navy oxford shirt, and black patent leather oxford shoes.
Navy Loyalty
If people were colours, Cillian Murphy would be navy. Maybe it's an effort to stand out less, or he realises navy brings out the blue in his eyes, or perhaps he just likes the colour. Regardless, the Irish actor regularly shrouds himself in the dark blue hue, telling Mr Porter, "It's just safe, man. You can't go wrong with navy." To the Dublin premiere of the Christopher Nolan film Dunkirk, Murphy sported a navy suit with a charcoal shirt, black leather belt, and black oxford shoes.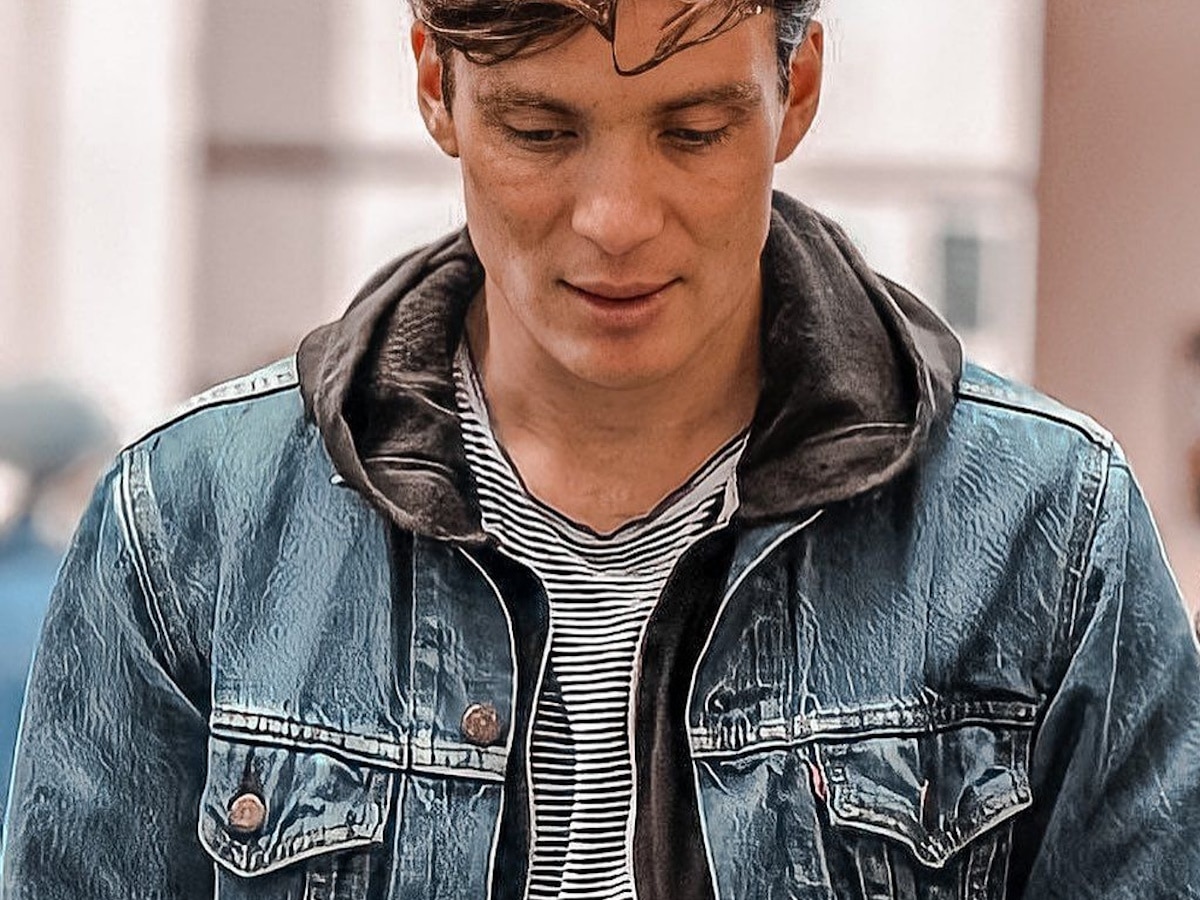 Dynamic Denim
Standing at 5'7", Cillian Murphy is on the shorter end of the height spectrum, making his choice to predominantly wear slim fitting trousers an apt one. Here, he mixes double denim; teaming black skinny jeans with an indigo denim jacket, breaking the look up with a plain white t-shirt, and his oft-worn dark brown Chelsea boots.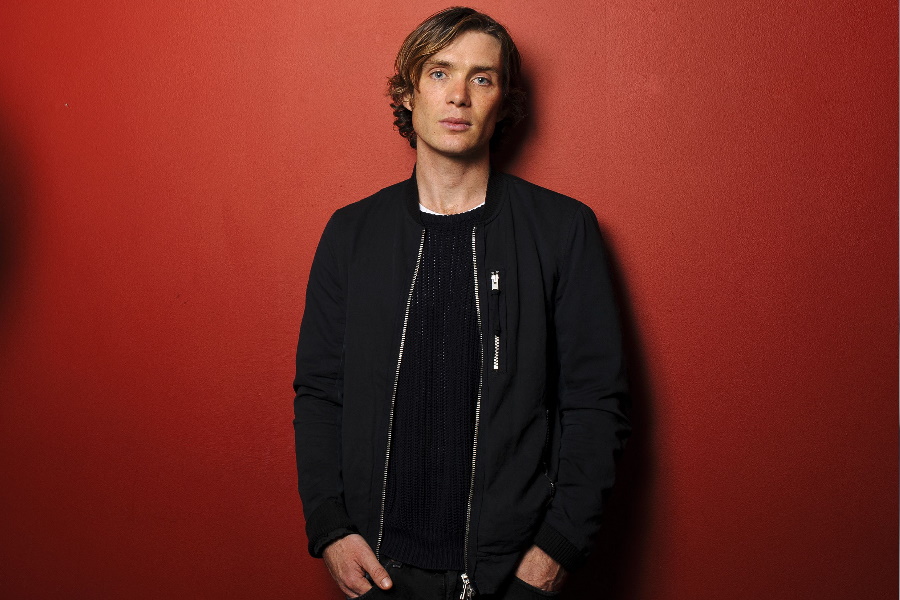 Hardcore Normcore
Cillian Murphy keeps his casual style just that; casual. Here, he prioritises comfort over fashion, opting for a white t-shirt worn under a loosely knit woollen sweater, black canvas pants, and a utilitarian zip-up jacket, which lends the otherwise cosy look a bit of an edge.
---
Featured Video from Man of Many
---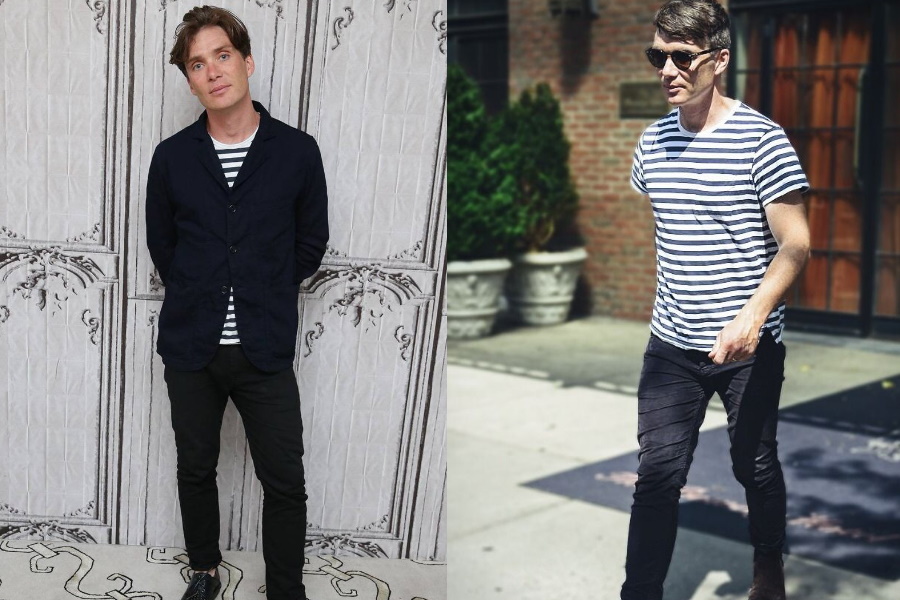 Parisian Chic
Thought to be a key piece in any Parisian fashion girl's wardrobe, Cillian Murphy has coopted the striped shirt as his own. Breton striped t-shirts feature heavily in his wardrobe, though the Peaky Blinders actor doesn't discriminate when it comes to a good horizontal stripe; he also sports thinner stripes in different shades like green, blue, red, and black.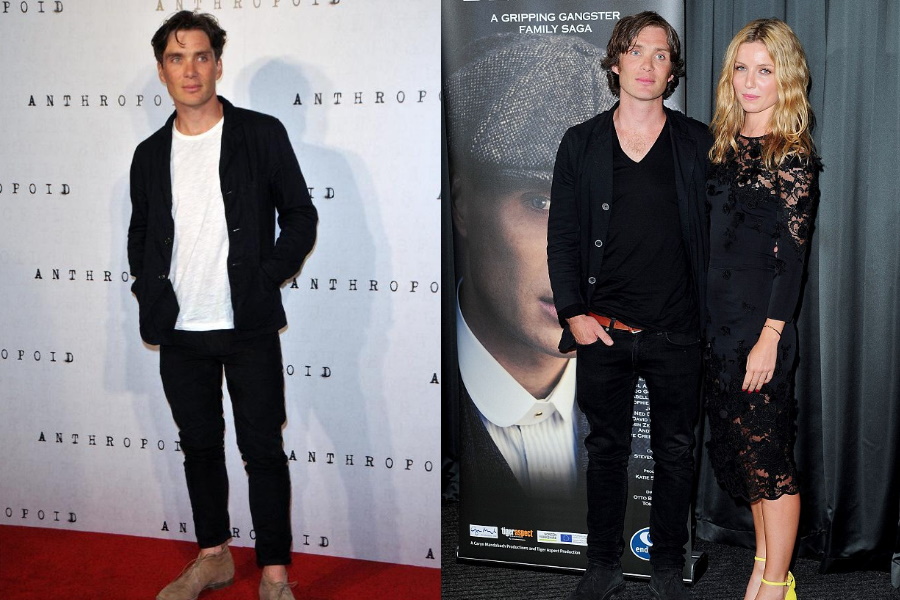 The Keanu Reeves Playbook
The Inception actor often borrows from the sartorial handbook of fellow reticent actor Keanu Reeves. While The Matrix actor has been wearing the same t-shirt/blazer/hiking boots combination for the past three decades, Cillian Murphy switches out the hiking boots in favour of desert boots, teaming them with a soft blazer and jeans.
You'll Also Like
Cillian Murphy FAQs
What is Cillian Murphy's height?
Cillian Murphy is 5ft 7in (170cm)
How can I be like Cillian Murphy?
One way to feel like Cillian Murphy is to get his Peaky Blinders haircut. This involves a 0-blade on the back and sides, with a disconnected French crop on top.
---
Featured Video from Man of Many