15 Best Fresh, Citrus Colognes & Fragrances for Men
Like a freshly picked mandarin, the best citrus and fruity colognes are the perfect accompaniment to those warm spring and summer days. These sweet summer scents eschew overly hot accords in favour of bright, inspiring redolence. As a result, you're exuding the kind of fresh scent that can infuse even the darkest hour with zesty aromatic sunshine. If you fancy yourself a citrus fragrance loyalist, then we've compiled a list of the 15 Best Fresh, Citrus & Fruity Colognes just for you. These are the best fresh perfumes for men; sweet fragrances that will allow everyone around him to tolerate him.
You'll also like:
25 Best Smelling Fragrances & Colognes For Men
10 Best Luxury Colognes & Fragrances for Men
12 Best Classic Colognes & Fragrances for Men
1. Acqua Di Parma Colonia Futura Eau de Cologne
This fragrance from Acqua Di Parma has attractive notes of citrus and grapefruit. Containing 99% natural origin ingredients, this lively and untamed creation blends the citrus freshness of Colonia with woody and aromatic facets. This fragrance for men will get you into a summer scent like no other.
Top notes: Bergamot, Grapefruit, Lemon, Pink Pepper
Heart notes: Clary Sage, Lavender
Base notes: Vetiver
Year launched: 2020
Price: $219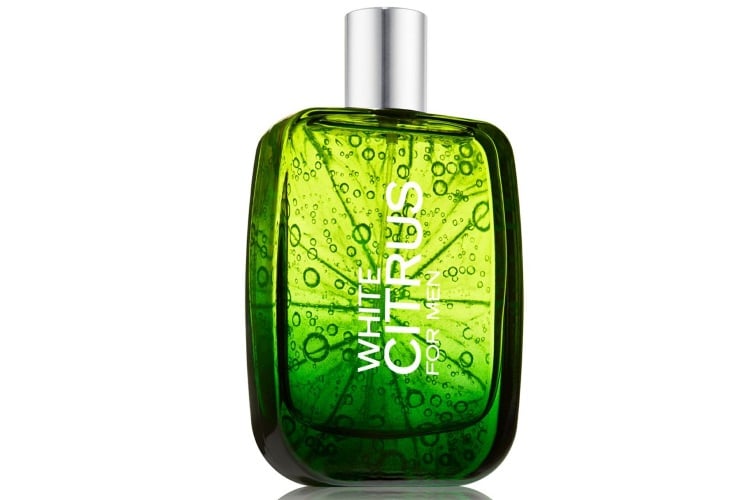 2. Bath & Body Works White Citrus for Men
This citrus fragrance is a stunner from Bath & Body Works and it's clean and approachable, never overstaying its welcome. Zesty top notes of grapefruit, lemon and orange segue to a crisp heart of melon and pepper. Base notes like patchouli and cedar lend the white citrus cologne a lightly woody allure.
Top notes: mandarin orange, grapefruit, bergamot, lemon, water
Year launched: 2013
Price: $140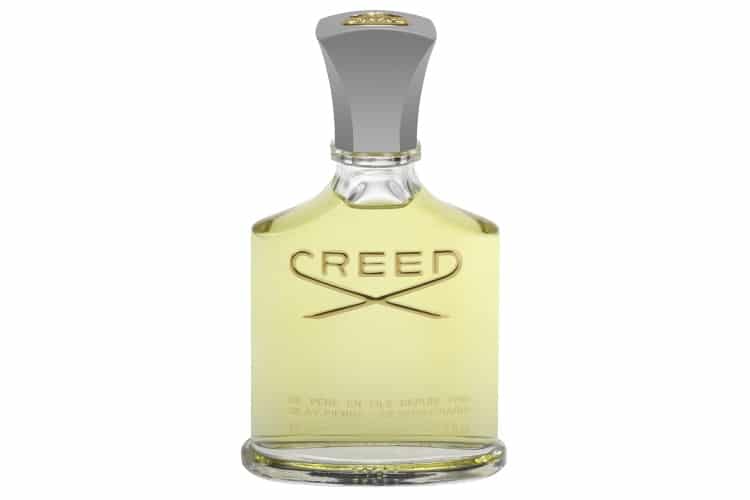 3. Orange Spice by Creed
This is more than one of the best citrus colognes. Orange Spice by Creed is an olfactory celebration of bergamot and orange over 70 years in the making. A powdery dry down gives way to a bouquet of spices for a timeless scent. For an exemplary perfume that smells like oranges kind of thing, this is the cologne for you.
Top notes: bergamot, orange
Year launched: 1950
Price: $189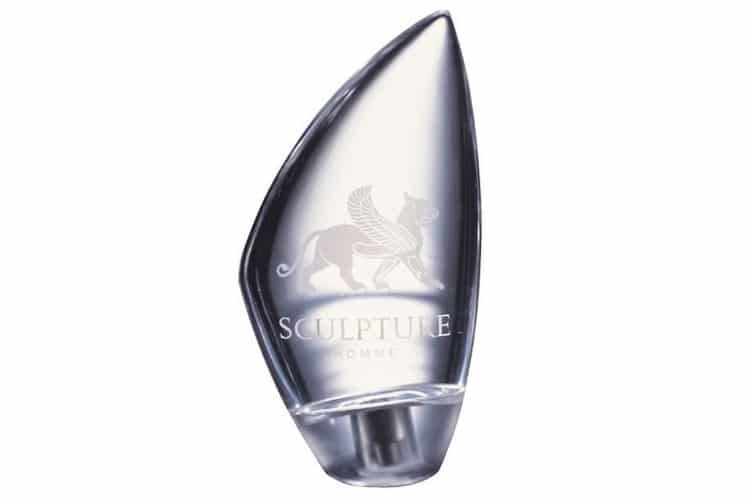 4. Sculpture pour Homme By Nikos for Men
Defying both convention and categorisation, Sculpture pour Homme delivers a sweet citrus aroma that's as fresh as it is distinct. One whiff and you're escorted to a Greek island with the sweeping sea to one side and a citrus grove to the other, while traces of tonka bean and cedarwood drift in the breeze. One of the best smelling colognes for citrus lovers.
Top notes: bergamot, lemon, mandarin, orange blossom
Year launched: 1995
Price: from $30
5. Chrome Legend by Azzaro
Unveiled in 2007, Chrome Legend retains a clean and floral accord with citrus highlights and woody accents. This long-lasting, layered fragrance takes hours to unfurl. A musk cologne with vetiver, cedar, and oakmoss. Legendary, indeed.
Year launched: 2007
Price: from $43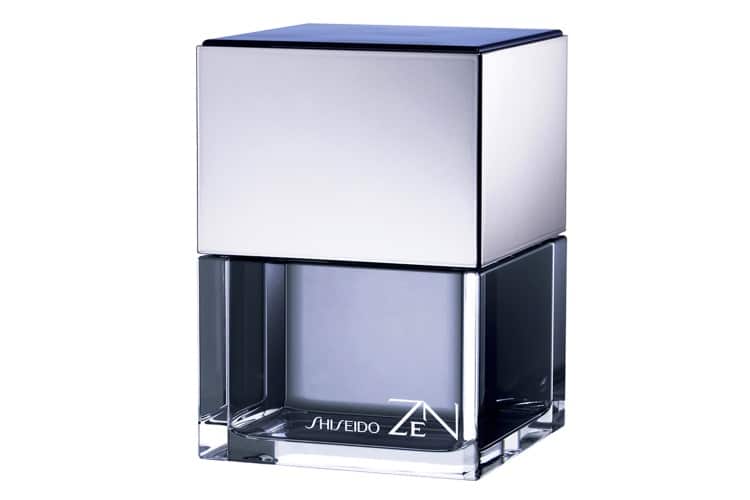 6. Shiseido Zen for Men
Inspired by minimalism, energy and fantasy, Zen for Men by Shiseido is a spicy men's cologne with a fruity aromatic edge and musky accord. At first, spray come bursts of orange and pear that are quickly followed by a floral heart and a masculine base of leather and patchouli. This sweet, fresh smelling 'zen' fragrance is a winner among the best smelling perfumes.
Top notes: Kinkan accords, bergamot
Year launched: 2009
Price: $82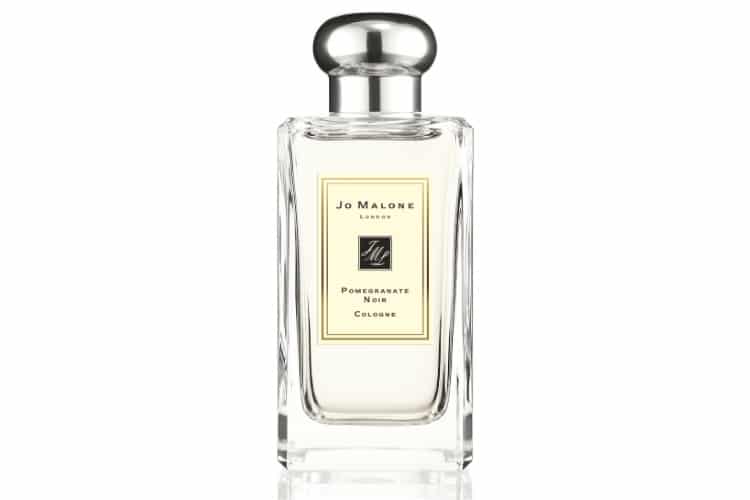 7. Jo Malone Pomegranate Noir Cologne
With a name like Pomegranate Noir, a fruity nose is to be expected. What's surprising is just how deep, durable and sensual those waves of raspberry, plum and pomegranate turn out to be. Notes of pink pepper and spicy wood masterfully weave layers of spice into this top fruity cologne. This candidate for best, sweet-smelling cologne has main accords of balsamic, sour, and warm spiciness.
Top notes: pomegranate, raspberry, plum, rhubarb, watermelon
Year launched: 2005
Price: from $80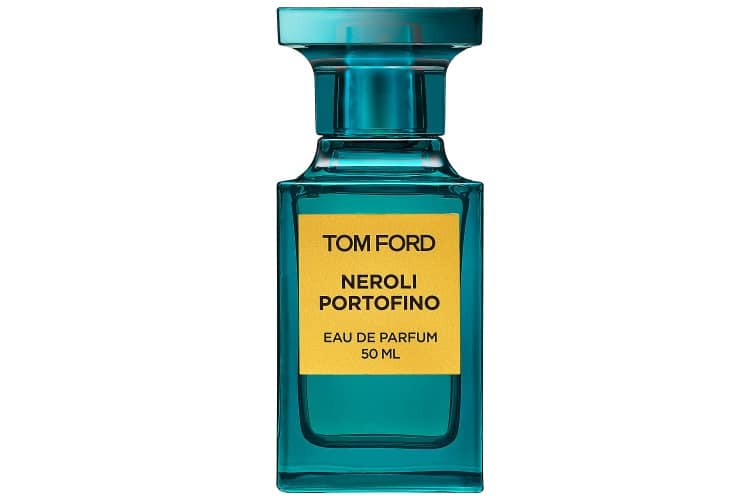 8. Tom Ford Neroli Portofino Aqua Eau De Toilette
Tom Ford usually aims for deep, sultry aromas and yet Neroli Porofino Aqua finds the brand flaunting a lighter touch. This resoundingly fresh fragrance brings a soapy citrus infusion by way of bergamot and lemon at the top and neroli and orange blossom in the middle. That pronounced citrus element is delicately balanced by masculine base notes of amber wood and white musk. It's possibly the best aquatic cologne and the best soapy fragrance on our list simultaneously.
Top notes: bergamot, lemon, petitgrain
Year launched: 2016
Price: from $120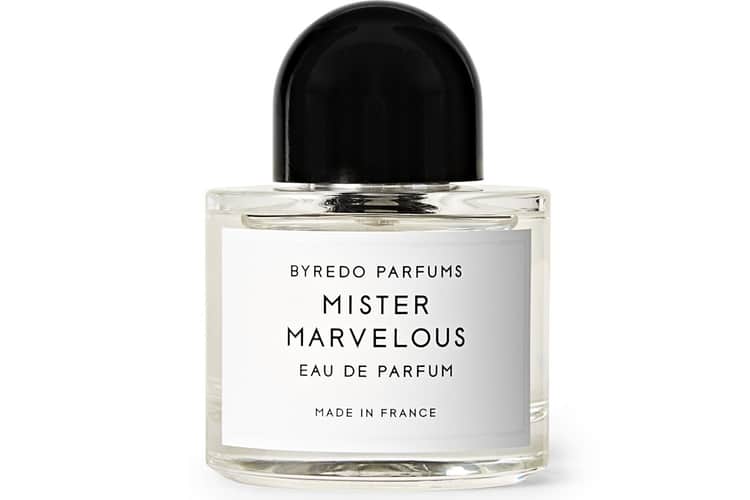 9. Mister Marvelous Eau De Parfum by Byredo Parfums
Mister Marvelous makes good on its namesake by lacing a woody accord with blasts of orange, petitgrain and lavender. Think of it as the smell of autumn skipping winter and going straight into spring. A perfume that smells like oranges while giving off all the best qualities of a floral men's cologne.
Top notes: petitgrain, neroli
Year launched: 2011
Price: from $230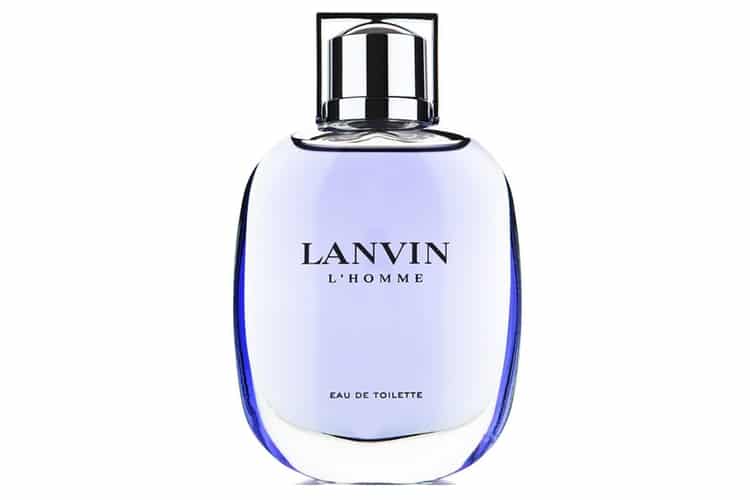 10. Lanvin L'Homme Cologne
Since 1997, Lanvin L'Homme Cologne has been seducing nostrils through a fresh and spicy floral blend of lavender, orange, musk, pepper, vanilla, amber and a touch of mint. This is a true living classic and one of the best citrus fragrances you can find. An amber white cologne that's sweet and minty enough to impress that special someone.
Top notes: lavender, mandarin orange, neroli, bergamot
Year launched: 1997
Price: from $25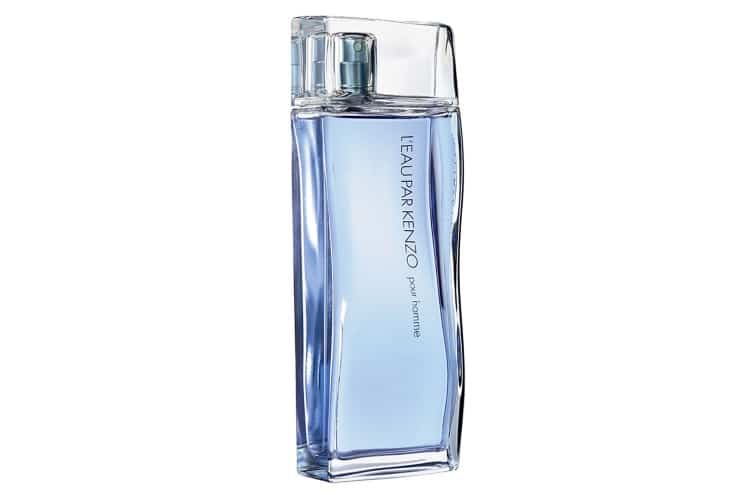 11. L'Eau par Kenzo pour Homme
Inside a wavy bottle is a remarkably fresh, mint cologne of appropriately aquatic distinction. At the top are notes of lemon, yuzu and green pepper. A crisp middle includes water mint and lotus while the base takes a slightly heavier turn with notes of white musk and cedar. Among the best aquatic colognes for lovers of sweet, oceanic fragrances.
Top notes: yuzu, lemon, green pepper
Year launched: 1998
Price: $36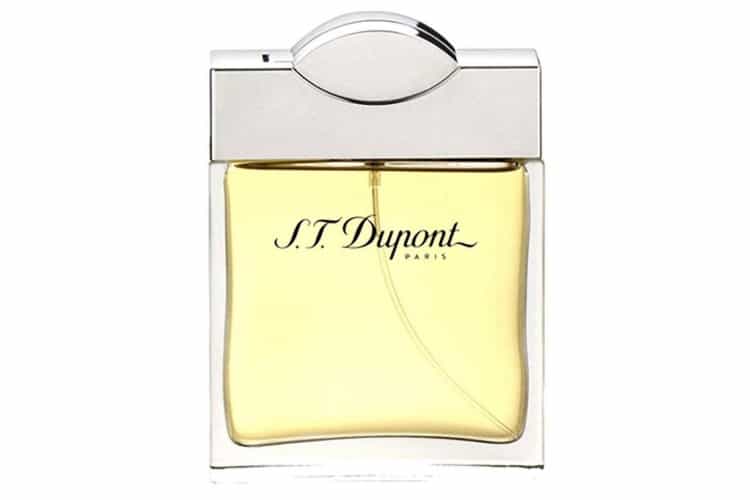 12. S.T. Dupont pour Homme
Balanced exquisitely between a woody and floral accord is this top cologne from S.T. Dupont. At first, spray come notes of rosemary, lemon, artemisia and coriander. At the middle and base is a striking combination of sugar, flower and musk. It's a sweet fragrance for men who love a citrus woody cologne.
Top notes: rosemary, artemisia, coriander, galbanum, lemon
Year launched: 1998
Price: $30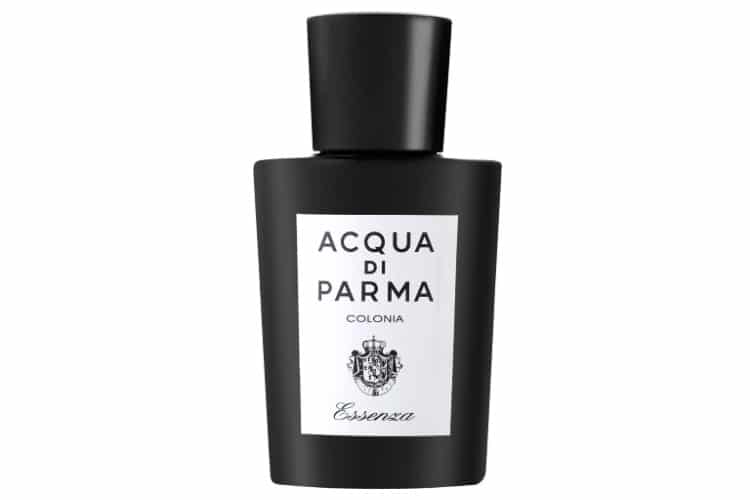 13. Acqua Di Parma Essenza di Colonia
Long-lasting and wildly acclaimed, Essenza di Colonia launched in 2010 and it's been in the upper stratosphere ever since. This top men's fragrance mixes wood and citrus to brilliant effect while tossing in warm herbal notes like rosemary and sage. Needless to say, this citrus woody cologne is one of the sweetest fragrances you're going to find.
Year launched: 2010
Price: from $120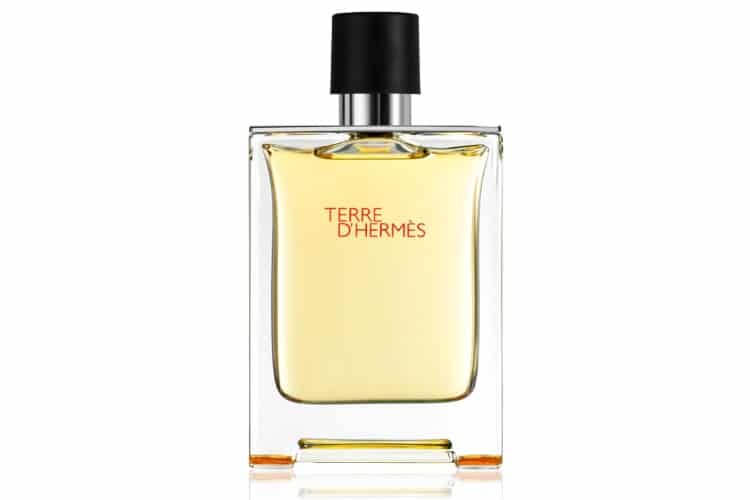 14. Terre D'Hermes by Hermes for Men
A masterpiece among citrus fragrances, Terre D'Hermes expertly weaves together a tapestry of olfactory elements. Rarely does wood, citrus, sweetness and spice achieve such harmonious balance as it does here. This fresh-smelling cologne is among the best.
Top notes: grapefruit, sage
Year launched: 2009
Price: from $95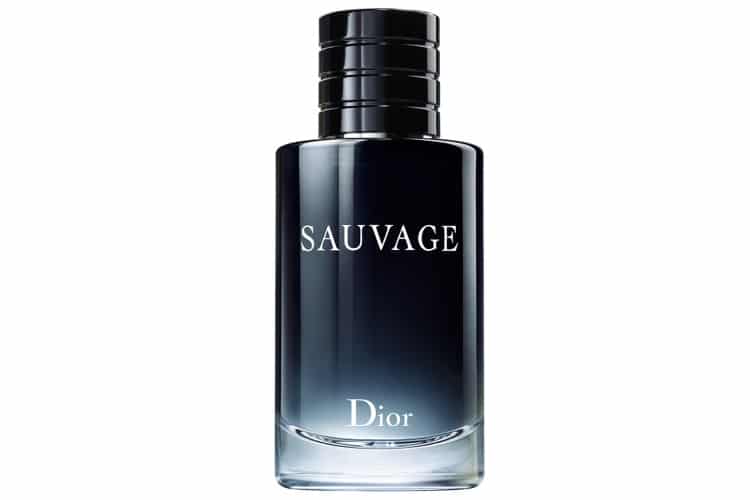 15. Christian Dior Sauvage
Fresh, wild and brimming with hand-picked raw ingredients, Christian Dior's Sauvage opens on big notes of Calabria bergamot and ambroxan before coasting on a mild woody accord.
Top notes: Calabrian bergamot, Sichuan pepper
Year launched: 2015
Price: $123
General FAQ
What is the best smelling citrus cologne?
Acqua Di Parma Colonia Futura is a great smelling citrus cologne. It combines Bergamot, Grapefruit, Lemon, Pink Pepper to create a great smelling fragrance for men and women alike.
What smells turn women on?
Women love the energising smell of oranges, lemons, and grapefruit. You can find them in summer and fruity scents and perfumes for men.
What are top notes?
Sometimes called the headnotes. They are the notes first perceived from a fragrance. Top notes consist of small light molecules that evaporate the quickest and are very important to the sale of colognes.
You'll also like:
25 Best Smelling Fragrances & Colognes For Men
10 Best Luxury Colognes & Fragrances for Men
12 Best Classic Colognes & Fragrances for Men