Kim Jones x Converse Chuck Taylor 70 Stays Close to its Roots
When you want to do a high-fashion/streetwear collaboration, you go to Kim Jones. The former Louis Vuitton, now Dior men's and Fendi women's design lord has become the poster child for trickle-up fashion, thanks to a series of ultra-successful ventures. From bringing Supreme to LV in 2017 to introducing Shawn Stussy and Jordan Brand to Dior last year, the king of crossovers has made a name for himself as your favourite designer's favourite designer. But for all the nuance and pop, the new Kim Jones x Converse Chuck Taylor All Star proves that sometimes a slight tweak is all that's needed.
You'll also like:
Lil Nas X's 'Satanic' Air Max 97s That Contain a Drop of Human Blood
Vice Turns the adidas UltraBoost into a Steezy Golf Shoe
25 Best Nike Air Max 90s of All Time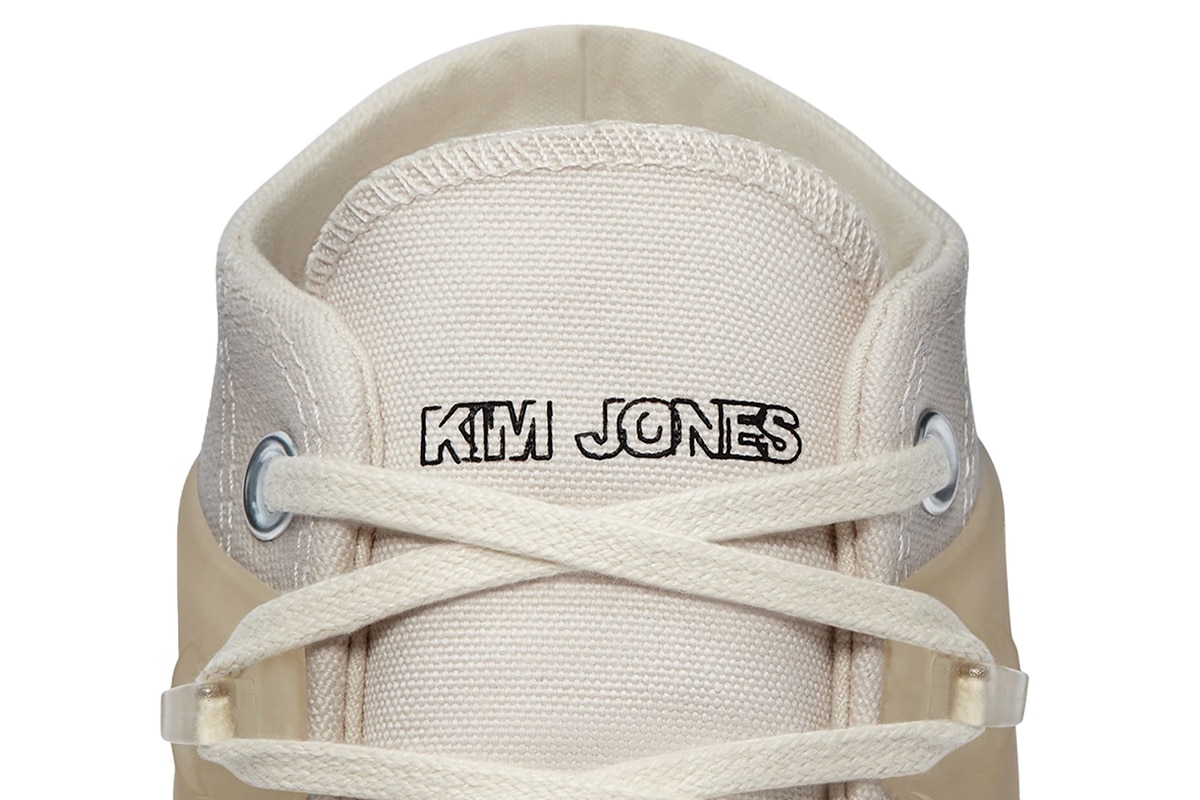 Back in January, when Converse announced its lineup of 2021 collaborators, big names such as Off White and Tyler the Creator drew interest, but the real drawcard was always Kim Jones. A few months on and we finally see Jones' revamped Converse Chuck Taylor 70 in full-frame.
For this revamp, the Dior men's designer has opted to give the sneaker a '90s-inspired aesthetic in two classic colourways, all white and black with white detailing. What is most interesting is how little Jones has reshaped the silhouette.  While he has added a second layer to the iconic Chuck sole unit, there isn't a stark departure from the original high-top design.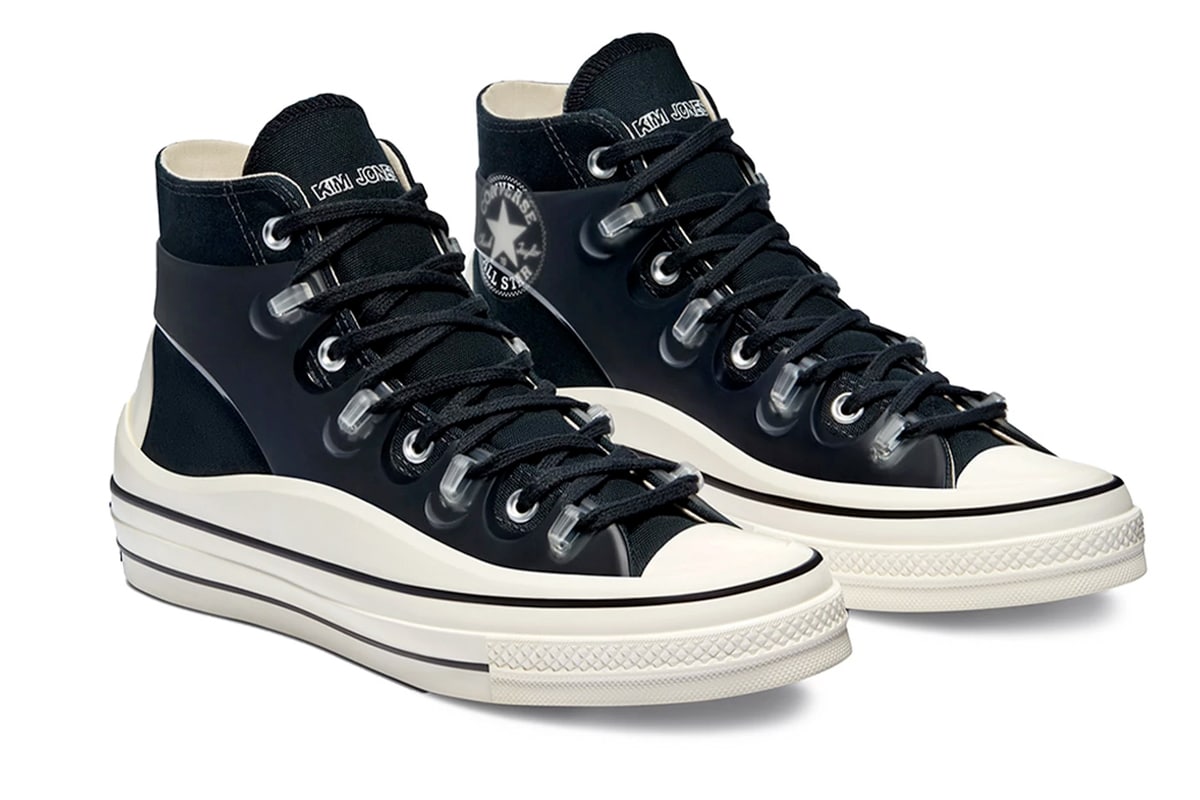 A slightly more robust and modern take, the Kim Jones x Converse Chuck Taylor 70 cops a transparent TPU cage that wraps from the quarter panel of the sneaker around the heel, presumably to add more structure and stability to the canvas upper.
What we're left with is a shoe that is modern, refreshing and different, yet entirely familiar. You know straight away what you are looking at, embracing the classic sports style that Converse has always championed. True to its roots with a touch of Kim Jones class, the new collaboration is something both high fashion heads and sneaker fans can get behind. Which we guess is kind of the point of a collab, really.
The Converse x Kim Jones Chuck Taylor 70 is priced at USD$160 and will be available to purchase online from April 8, 2021.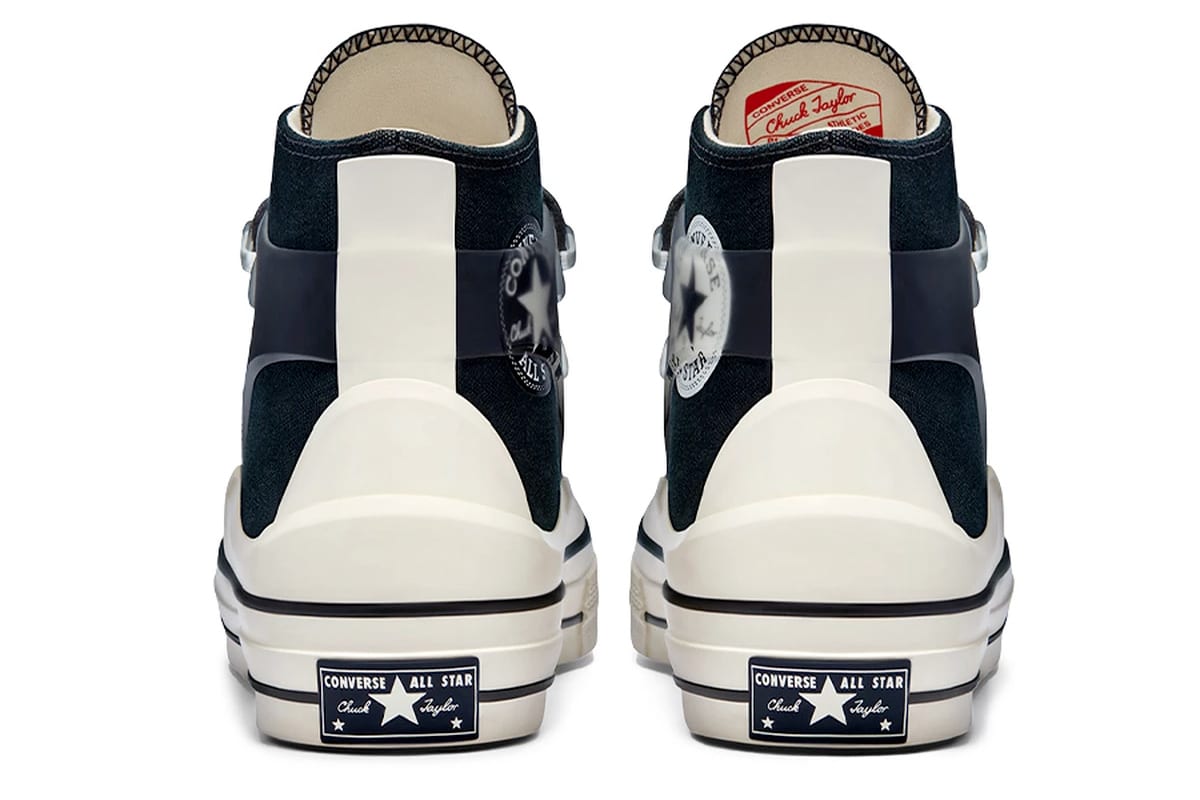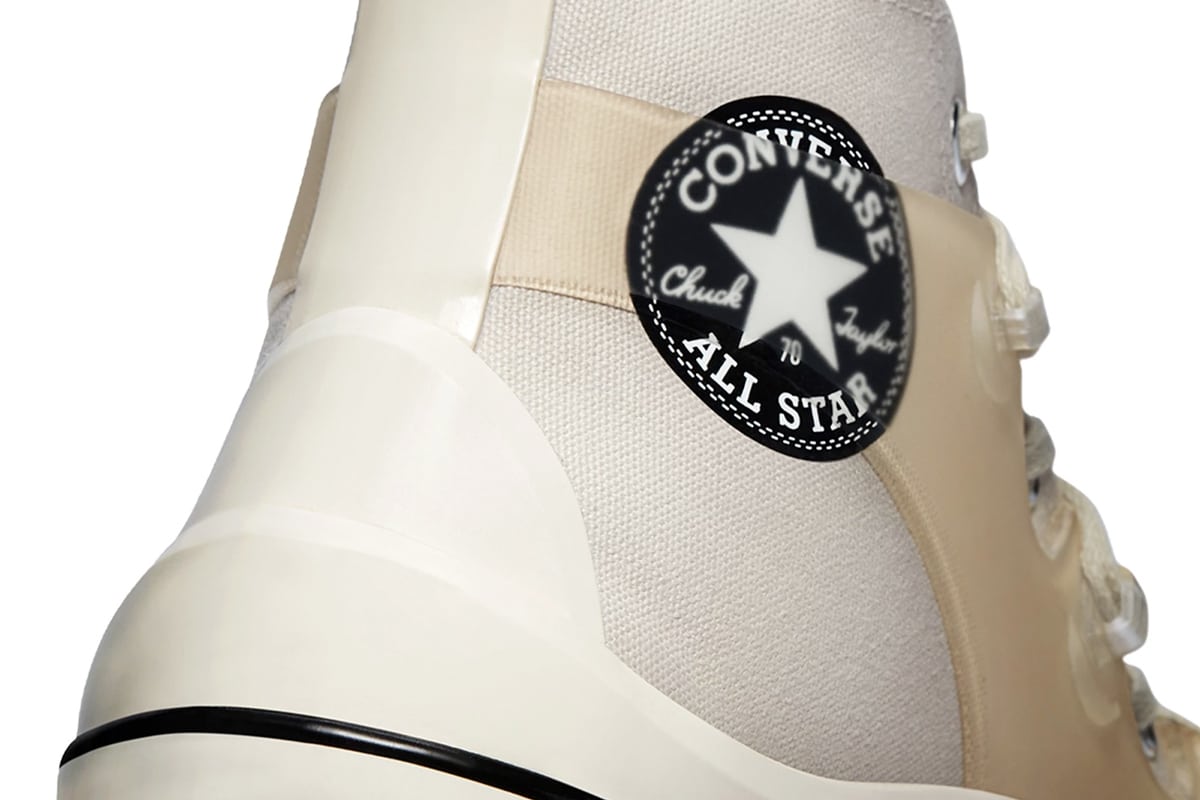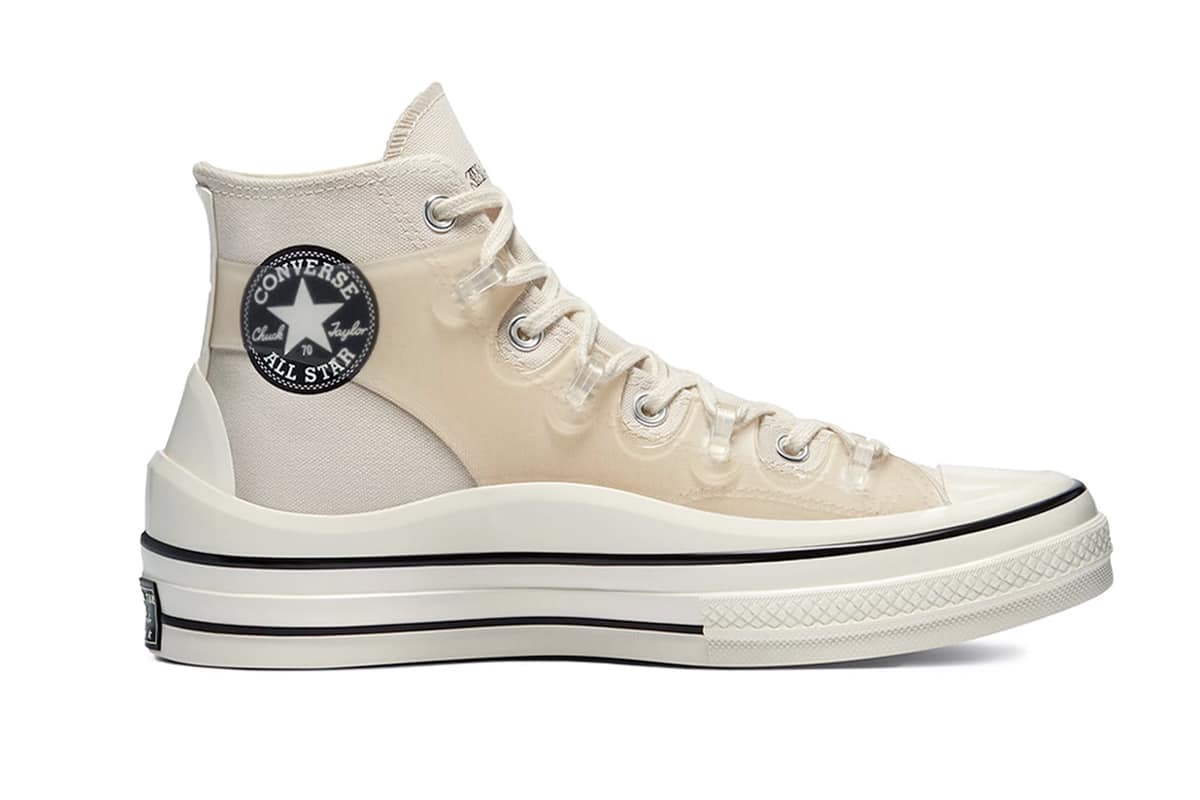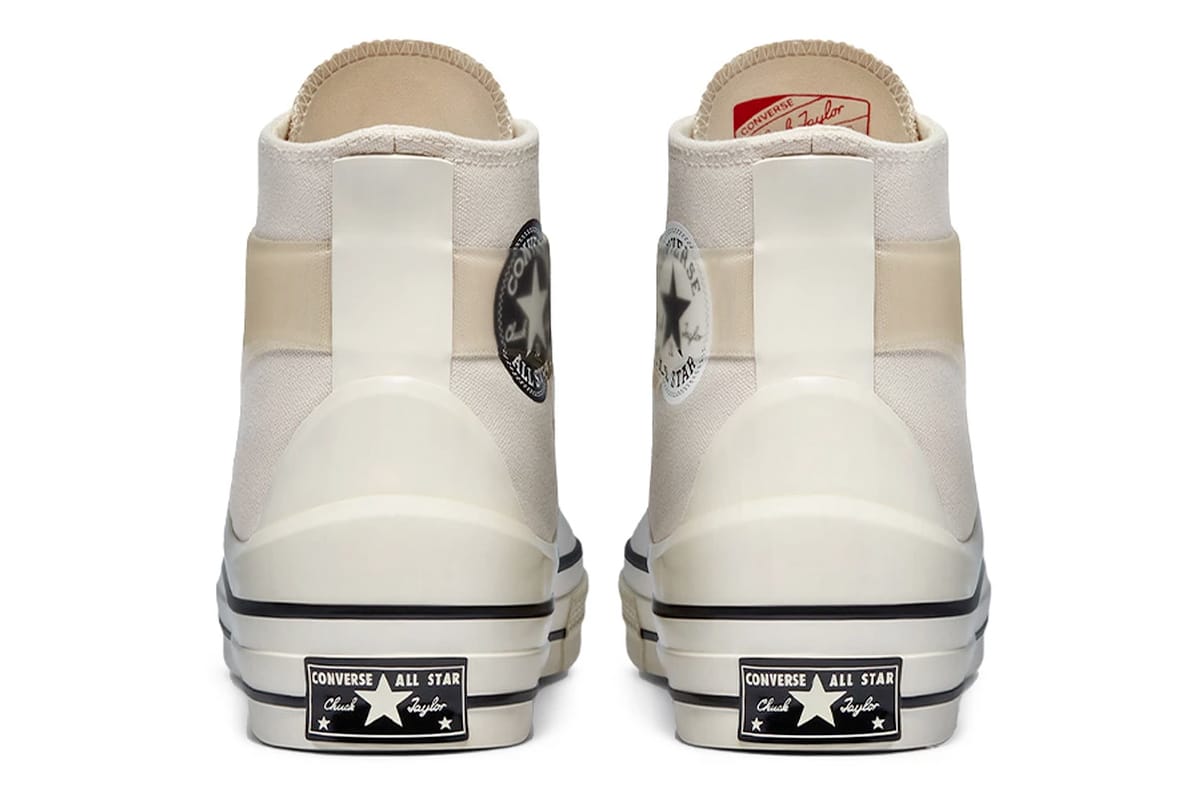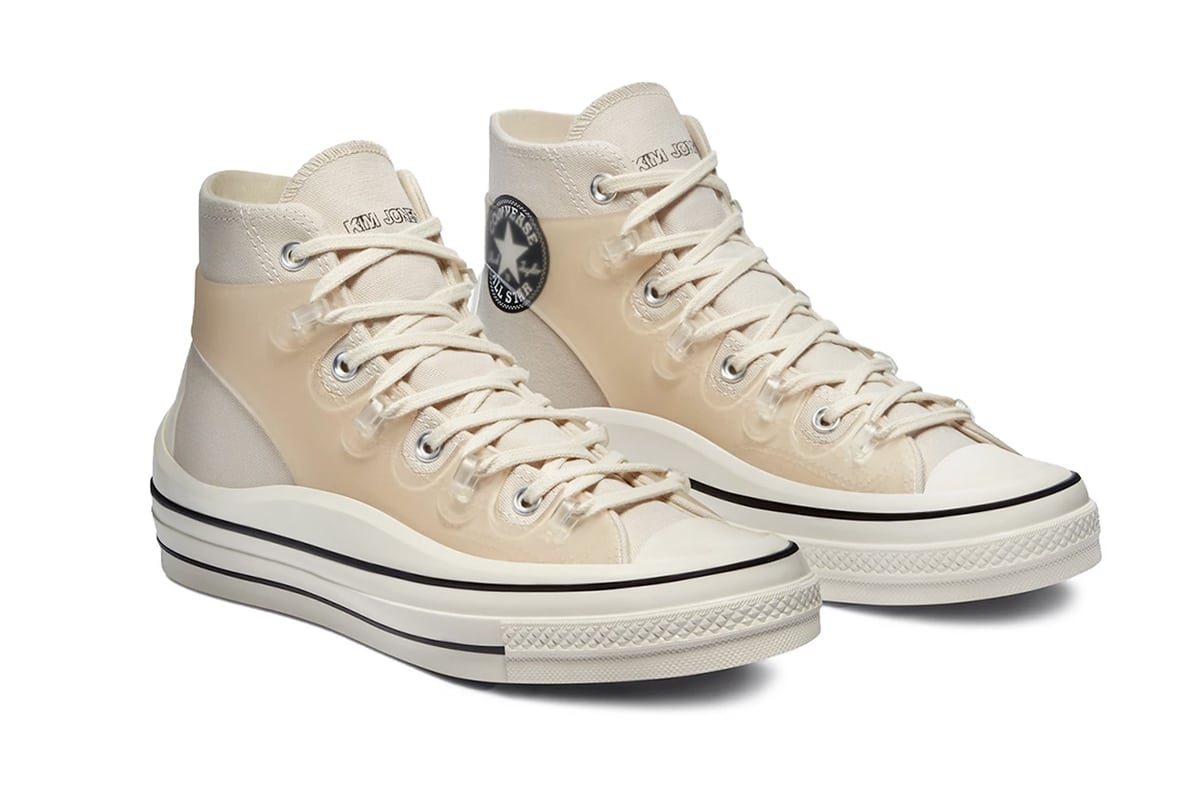 You'll also like:
Lil Nas X's 'Satanic' Air Max 97s That Contain a Drop of Human Blood
Vice Turns the adidas UltraBoost into a Steezy Golf Shoe
25 Best Nike Air Max 90s of All Time