Nike is Suing Over Lil Nas X's 'Satanic' Air Max 97s That Contain a Drop of Human Blood
It's no secret that sneaker collabs are getting more and more out there with each passing year. Just when you thought the Chunky Dunkys were as bad as it was going to get, Old Town Road rapper Lil Nas X has gone a dropped the 'Satan Shoe'. Collaborating with streetwear company MSCHF, the music star's new kicks are a modified version of the Nike Air Max 97s, complete with a pentagram pendant and a reference to Luke 10:18, a Bible verse about Satan's fall from heaven. Oh and a drop of human blood.
You'll also like:
Jason Statham is Back to Street Crime in Guy Ritchie's 'Wrath of Man'
The Original Nike Moon Shoes are Up For $100,000
25 Best Nike Air Max 90s of All Time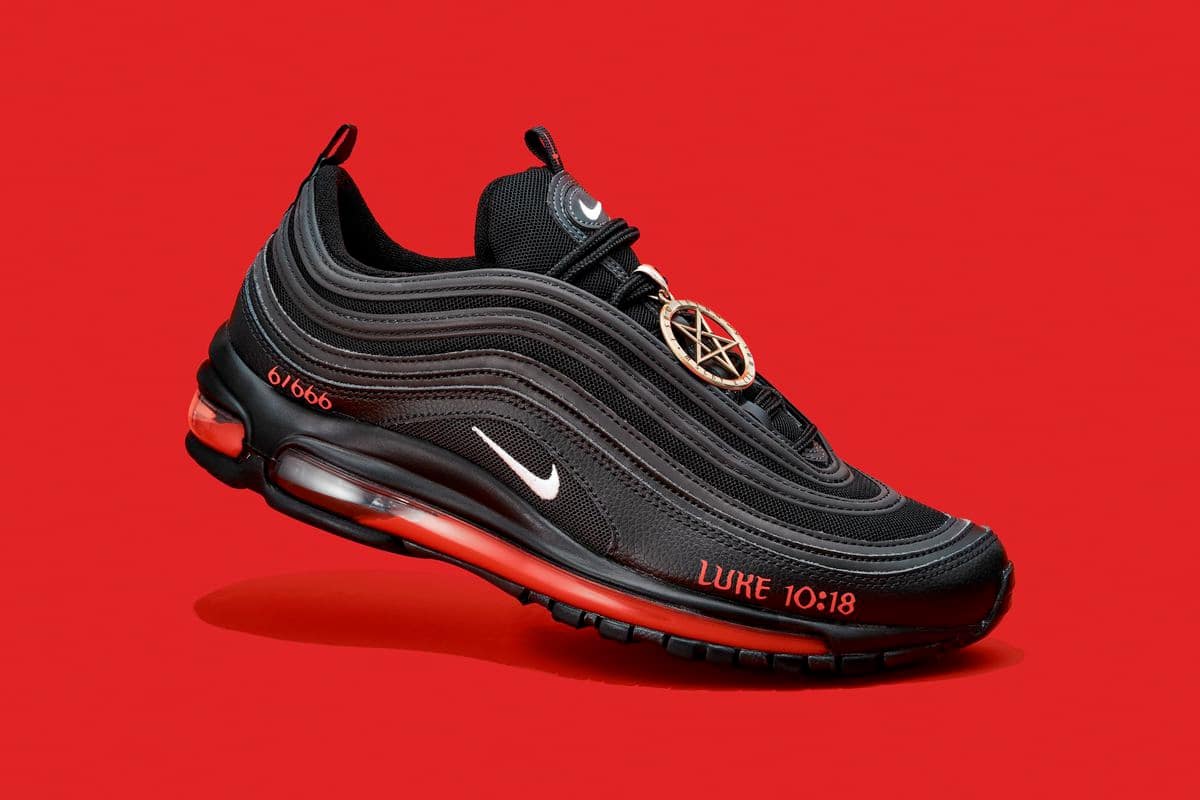 Located in the sole (see what he did there), the human blood is reportedly drawn from the MSCHF team. Additionally, only 666 pairs of the new sneakers will be available, for the eye-watering price of USD$1,018. But while collectors are lining up to score Lil Nas X's Satan Shoes, not everyone is stoked on the collab, not the least of which, Nike.
The iconic sneaker company was quick to distance itself from the Satan Shoes, noting that they are custom adaptations, not official releases. "We do not have a relationship with Little Nas X or MSCHF," the sportswear giant said in a statement. "Nike did not design or release these shoes and we do not endorse them."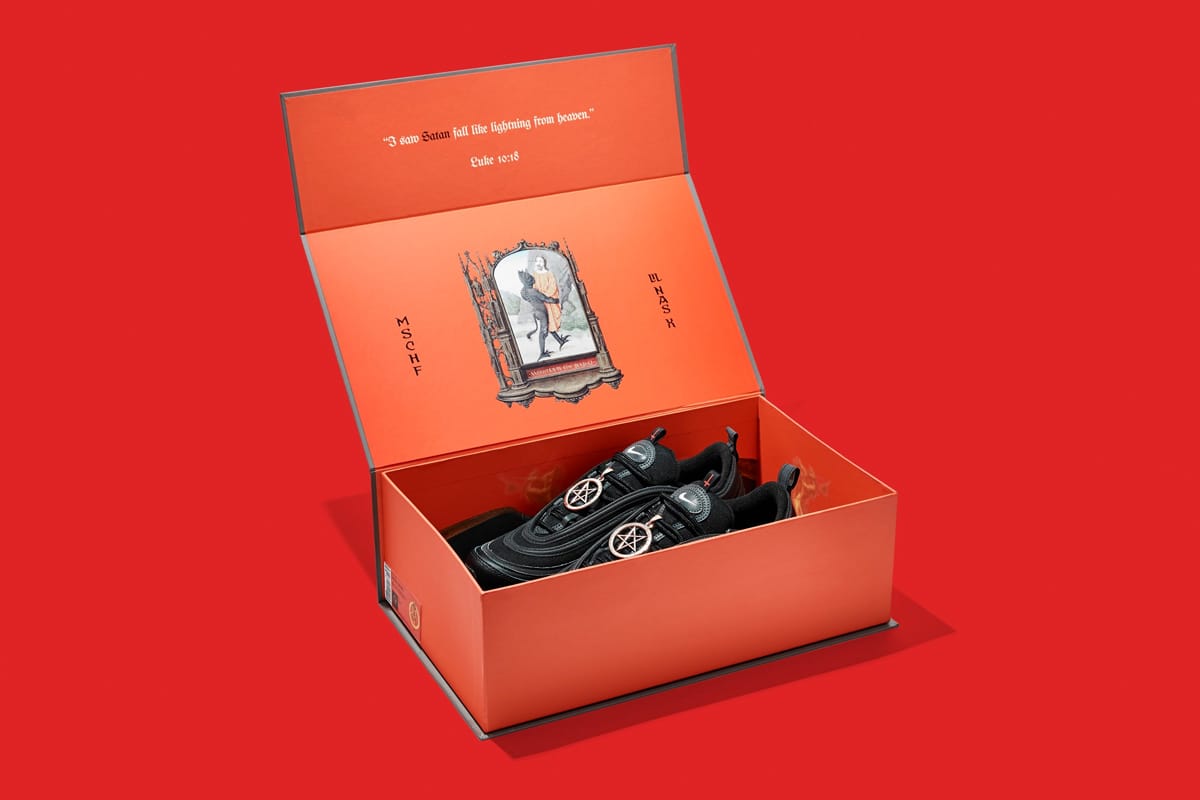 In fact, the latest reports from Billboard suggest Nike is taking the rapper and the streetwear label to court, filing a suit against MSCHF for trademark infringement, dilution and unfair competition. The report claims that Nike is seeking compensatory, statutory and punitive damages, as well as disgorgement of profits, as Nike are claiming that MSCHF "materially altered its trademarked product without permission".
"There is already evidence of significant confusion and dilution occurring in the marketplace, including calls to boycott Nike in response to the launch of MSCHF's Satan Shoes based on the mistaken belief that Nike has authorised or approved this product," the complaint reads, per Billboard.
Further to that, Nike is apparently also asking for a court order that sees all shoes and marketing materials handed over to Nike for destruction. But in the sneaker world, that means one thing – Resale Value.
Fans that managed to get their hands on the new sneakers, which were unveiled to coincide with Lil Nas X's equally controversial music video for MONTERO (Call Me By Your Name), are hocking them online for extreme prices. The initial run of 666 pairs sold out immediately after being released on Monday with some up for grabs on sneaker resale sites for as much as USD$6,600.
The latest controversy follows a string of obviously tongue-in-cheek Satanic moves from Lil Nas X. The aforementioned MONTERO music video copped a barrage of criticism from religious groups and parents when it was released. In the clip, the 21-year-old rapper slides down a pole into Hell, landing in Satan's lap, before giving him a lap-dance for good measure. Unsurprisingly, a lot of people took offence to that, with some Twitter users describing it as the beginning of 'eternal damnation'.
In response to the criticism, Lil Nas X fired back, writing he had "spent my entire teenage years hating myself because of the s**t y'all preached would happen to me because I was gay. So I hope u are mad, stay mad, feel the same anger you teach us to have towards ourselves." He then followed it up with an apology clip that begins with him asking for forgiveness for the shoe, before the video immediately cuts to him once again grinding on Satan's package. Regardless of your religious stance, you've got to hand it to him, the man knows how to cause a ruckus.
You'll also like:
Jason Statham is Back to Street Crime in Guy Ritchie's 'Wrath of Man'
The Original Nike Moon Shoes are Up For $100,000
25 Best Nike Air Max 90s of All Time