Long Live the King Seiko Limited Edition SJE095
We're used to shining the spotlight on watches inspired by cars, yachts and aircraft and we've even highlighted a Grand Seiko model inspired by the imposing mountains that tower over the brand's studio. But this latest release from King Seiko is one of the few luxury watches we've seen that takes its inspiration from a flower. The King Seiko SJE is a revival of an earlier model and harks back to '60s Tokyo and the area of the Japanese capital where King Seiko was born. At the heart of this retro design is a distinctive dial modelled on a chrysanthemum, one of Japan's national flowers.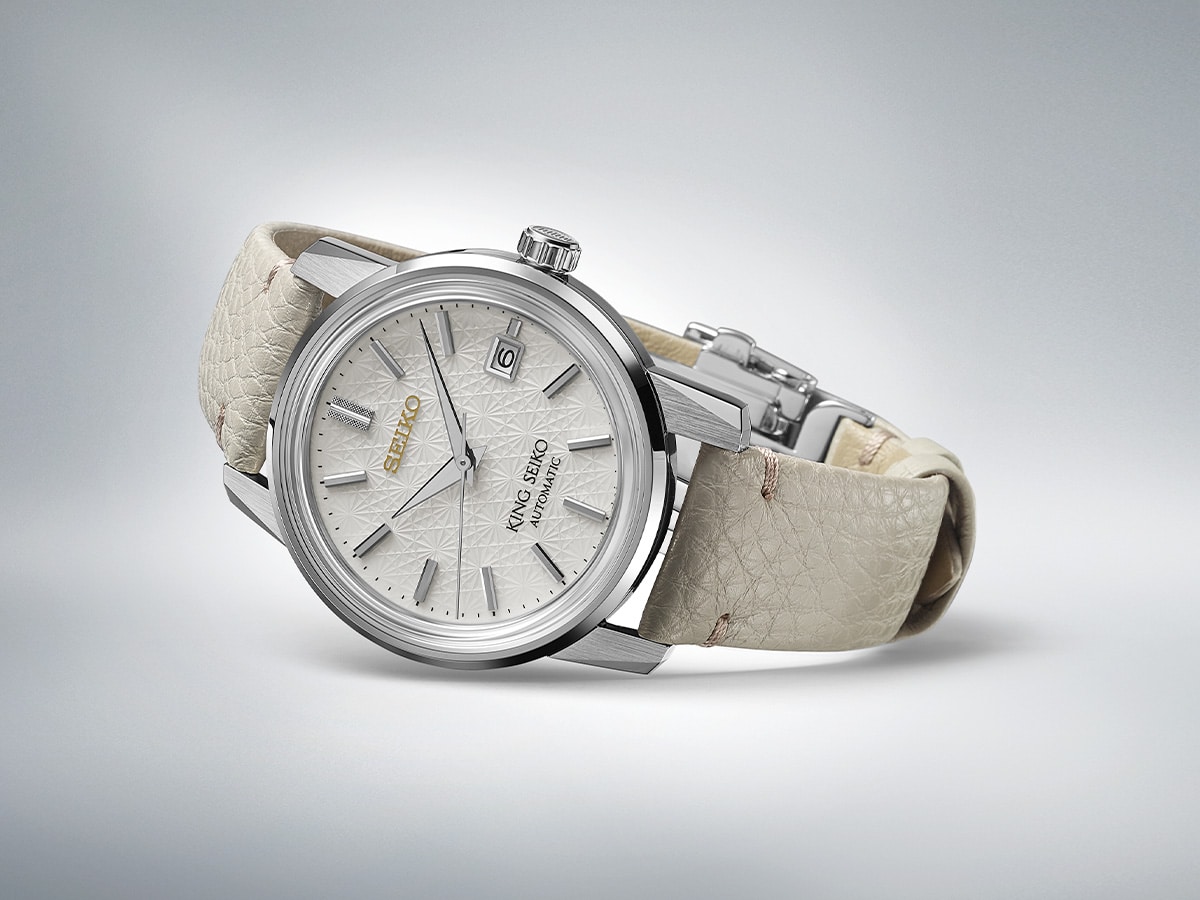 The King Seiko sub-brand sits between regular Seiko watches and the Grand Seiko luxury line and if this new model looks familiar that's because it builds on the success of two previous King Seiko watches released earlier this year. It features the same handsome case, with sharp angles and flat planes, and again references the original King Seiko models.
In fact, this new limited edition piece pays homage to a specific watch, the highly collectable King Seiko KSK from 1965. While the new case recreates the style of that earlier watch, it's a modern version with a reduced height. This new stainless steel case follows the recent trend for smaller watches and has a modest diameter of 38.6mm and a thickness of 10.7mm – very slim for an automatic watch.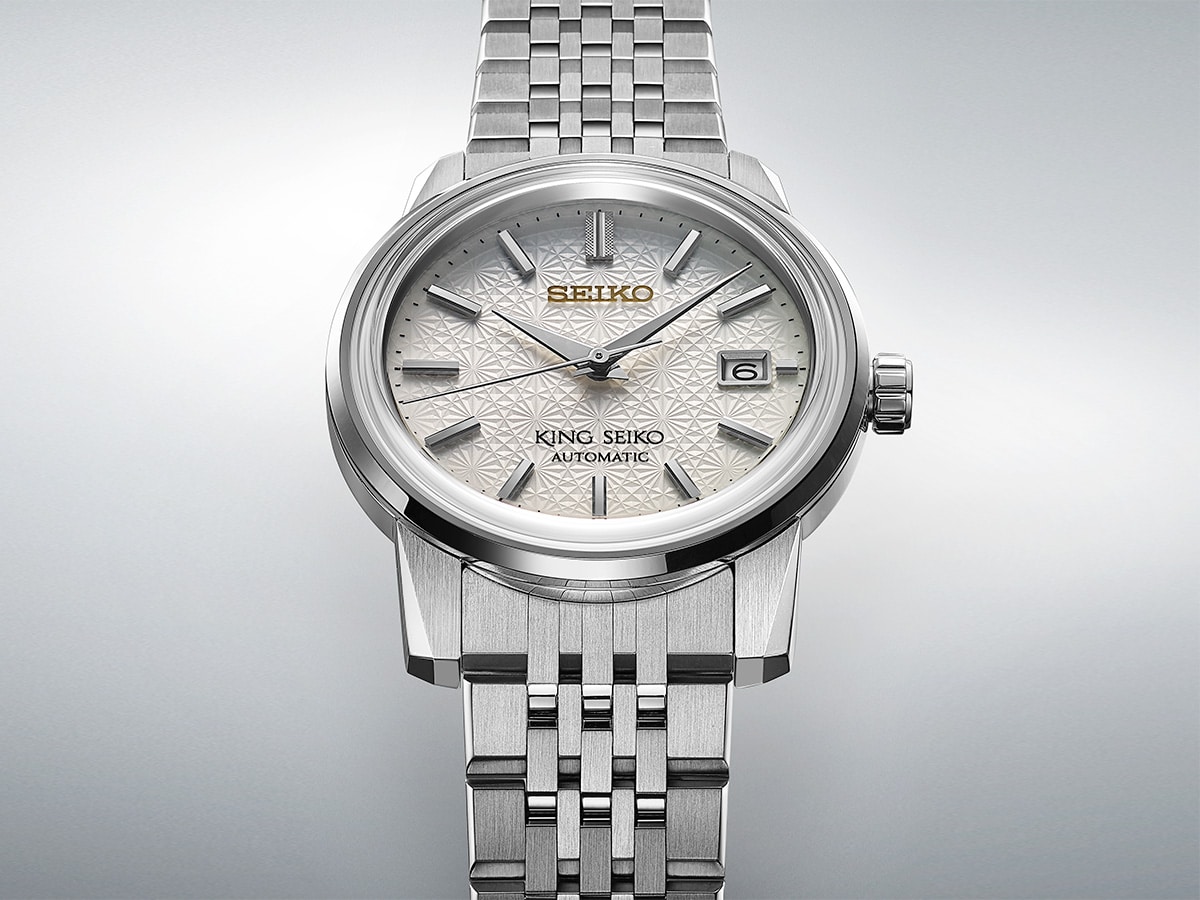 Of course, it's the dial that sets the limited edition watch apart from the SJE089 and SJE091 models that dropped early in 2023. This intricate dial captures the beauty and artistry of traditional Japanese culture and mimics Japan's famed Edo-kiriko glass-cutting method.
The result is a stunning dial that features a repetitive pattern of chrysanthemums, each connected to the next. The significance of the pattern lies in the flower's lifecycle and its place as a symbol of longevity and endurance.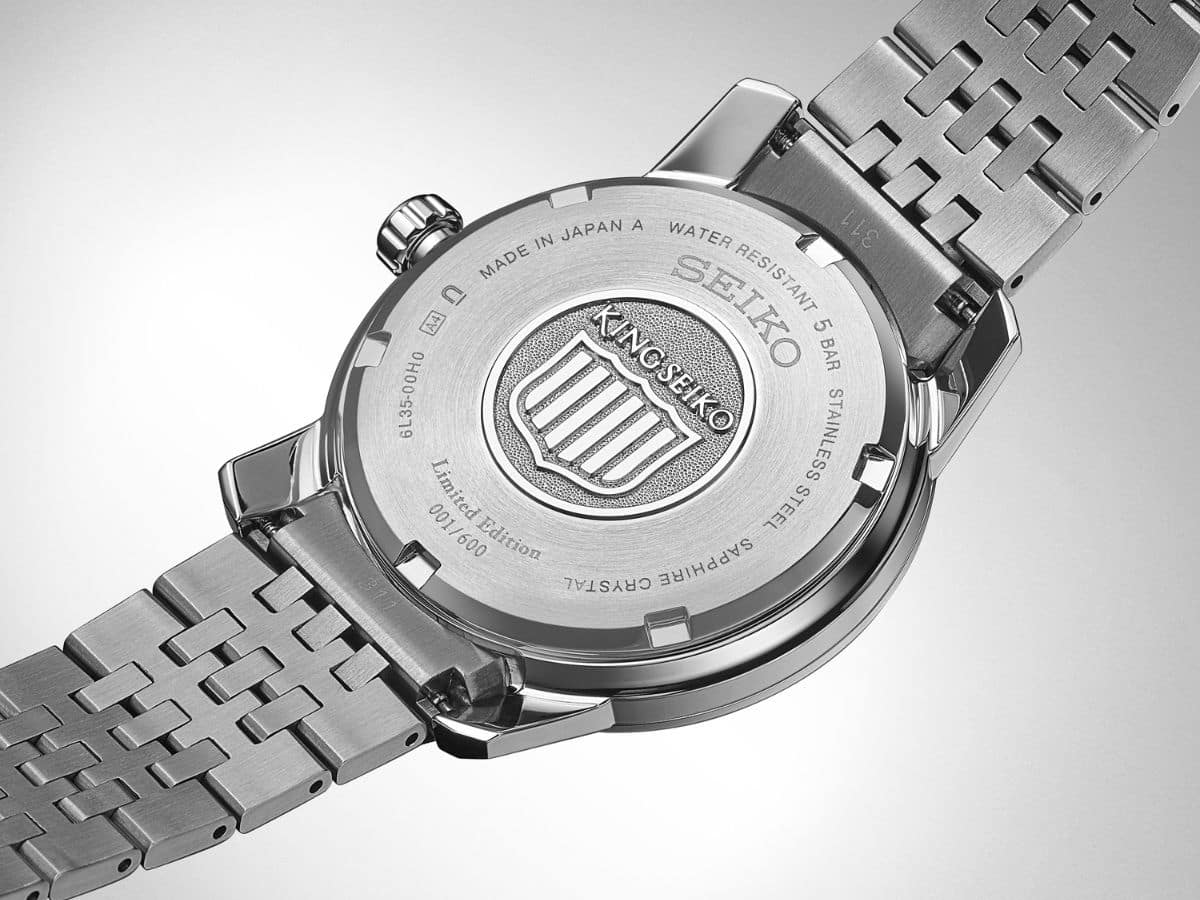 The dial is paired with simple hands and markers and there's a date window at 3 o'clock. The only touch of colour on this beauty is the gold Seiko logo sitting proudly at the top of the dial. To achieve the slim profile, the SJE095 is equipped with Seiko's Calibre 6L35 automatic movement and the decorated case back notes the limited edition details and displays the famed King Seiko shield.
The angular construction of the bracelet rounds out the design nicely, but we've got to say that the additional grey leather strap would be our first choice. Priced at AUD$$5,350, the King Seiko SJE095 will be available at the Seiko Boutiques and select retail stores worldwide as a limited edition of 600 pieces.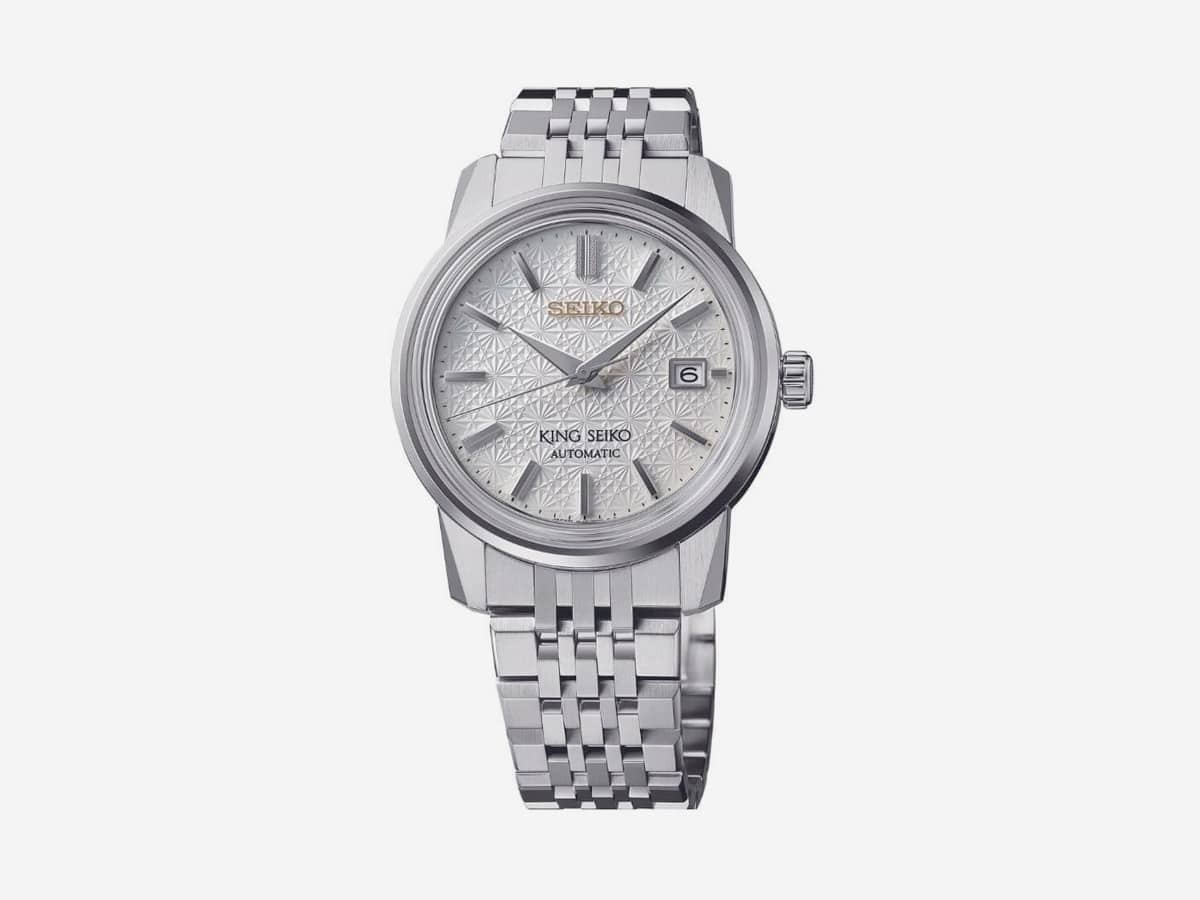 King Seiko
Reference: SJE095
Diameter: 38.6mm
Height: 10.7mm
Case: Stainless Steel
Movement: Calibre 6L35
Strap: Stainless Steel Bracelet and Additional Leather Strap
Water Resistance: 50M
Price: AUD $5,350