The Wind Up – Watch News #86
Another week has come and gone in what feels like a blink of the eye which can only mean one thing, another Wind Up article! In this week's instalment we some pretty cool pieces from the likes of Czapek and Swatch, along with a collaborative piece between Hodinkee and IWC. So, as always guys, sit back and enjoy!

Czapek Faubourg de Cracovie
Unveiled for the opening Czapek & Cie's very first boutique in Geneva, the Faubourg de Cracovie is a collection of four timepieces, of whom each uses the emblematic and highly popularized salmon-coloured dial. The timepieces are each named after the most famous species of salmon: The Chinook; the Coho; the Sockeye; and the King. And each piece features a stunning hand-engraved guilloche dial, notably called the Résonance. This very identifiable dial guilloche technique sets about a look that features concentric circles originating from the two chronograph sub-dials. Very beautiful stuff.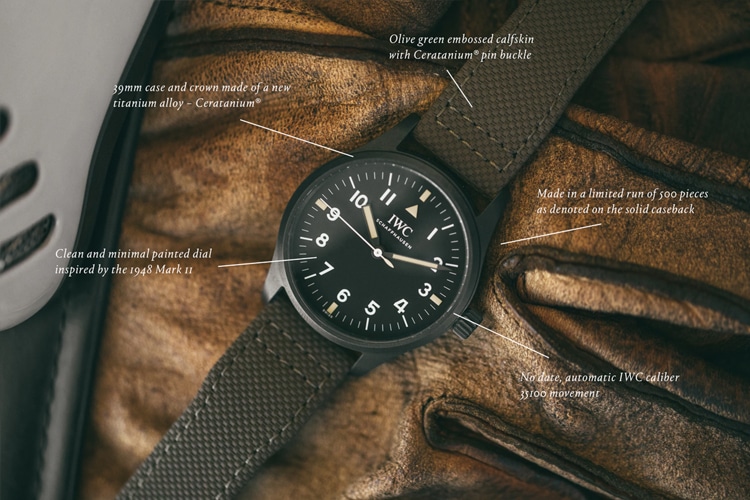 IWC Pilot's Watch Mark XVIII Edition "Hodinkee"
Hodinkee is the leading purveyor of all things watches, and year after year manufacturers line up to work with them. IWC and Hodinkee have created the Pilot's Watch Mark XVIII Edition "Hodinkee" that draws clear inspiration from the Mark II from 1948. The Pilot's Watch Mark XVIII Edition "Hodinkee" is an incredibly simple looking timepiece. No date, just the passing hours, minutes and seconds. It's a very clean design that definitely pays tribute to the true pilot's watches of yesteryear. The Pilot's Watch Mark XVIII Edition "Hodinkee" sits in a 39mm wide Cerantium case, which is as light as titanium and as scratch-resistant as ceramic. Limited to only 500-pieces, I have no doubt that this will sell out.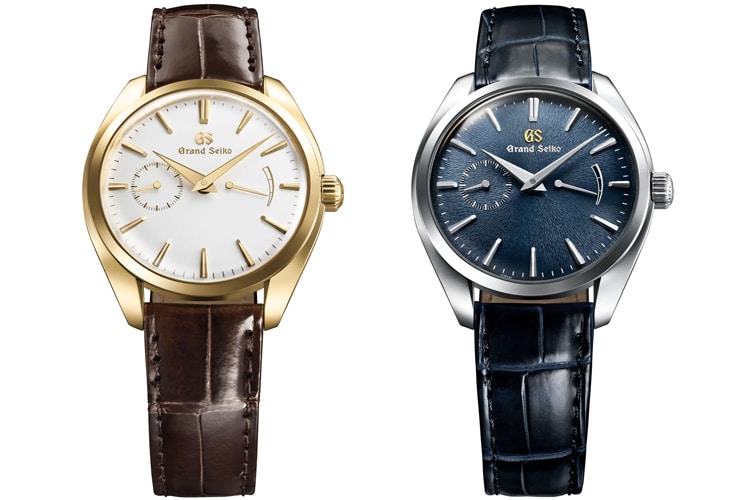 Grand Seiko Elegance Collection 'Slim' Hand-Wound Limited Editions
Grand Seiko have long been one of my favourite watchmakers. The pieces that this Japanese atelier produce are of impeccable quality and feature finishing techniques unbeknown to even some of the foundational Swiss watchmakers. The new Elegance collection features a hand-wound movement, a slimmer case and absolutely stunning urushi lacquer dials. It's available in a variety of case materials and dial types, with each piece being powered by Grand Seiko's caliber 9S63. The dial layout is peculiar but still quite appealing, with the centre stack of hands depicting obviously the passing hours and minutes, along with a small-seconds counter at 9 o'clock, and a power reserve at 3 o'clock displaying the full 72-hour power reserve spectrum. This is a piece for the more mature, astute collector, and it's one that I find very difficult to fault.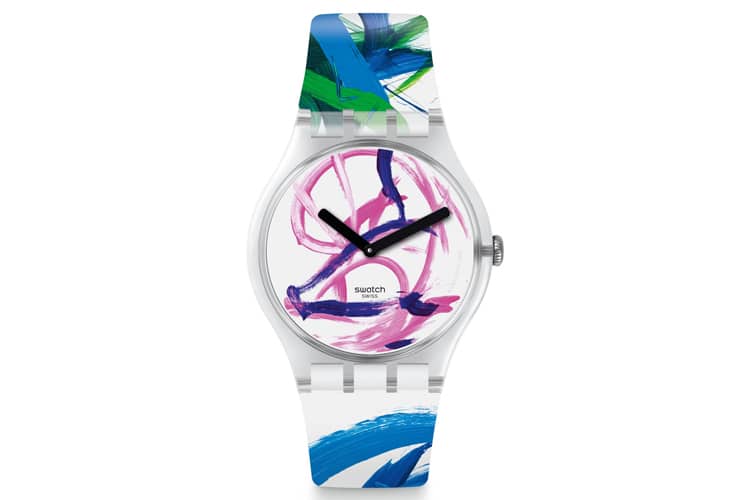 Swatch Pigcasso Limited Edition
Created to mark the Chinese year of the pig, this limited-edition piece from Swatch is aptly named the Pigcasso. The watch "game" tends to be a bit boring sometimes. You see the same old over and over again. Lots of seriousness. Lots of stern looks. And a whole lot of marketing gets rammed down our throats day in day out, so to see a watch like this, whilst quite odd, is very amusing and very enlightening. Don't get me wrong, I love a Patek Philippe 5170P with a black dial and Breguet numerals as much, if not more, than the next guy. But I also like to smile when I look at a watch, not just grimace with envy given my financial restraints. It's a quirky watch that is, in a way, a breath of fresh air between the serious nature of SIHH and the very business-like attitude of Baselworld. Watches are no longer tools. Learn to have some fun.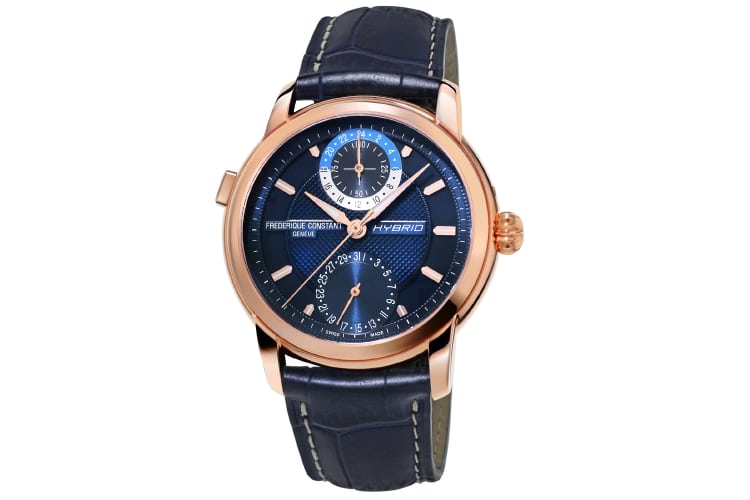 Frederique Constant Hybrid Manufacture
Smart technology and mechanical watches. What has the world come to?! That's what I can imagine a 50-something-year-old watch connoisseur saying to his equally as pretentious associate whilst sipping on some 25-year-old single malt whiskey after scoffing at the bartender when asked if he wanted ice as well. Smart watches and smart technologies are here to stay. Get over it. Not the end of the world. And it seems as though Frederique Constant, with all of their forward-thinking glory, has the same train of thought. The Hybrid Manufacture is a very intuitive timepiece, enabling its wearer to check their steps, track their sleep, check the time anywhere in the world, utilise its fitness capabilities and take advantage of the caliber's analytics. The Hybrid Manufacture is now available in two new colour variations, a stainless-steel model with a silver dial, and a rose-gold plated model with a gorgeous deep blue dial.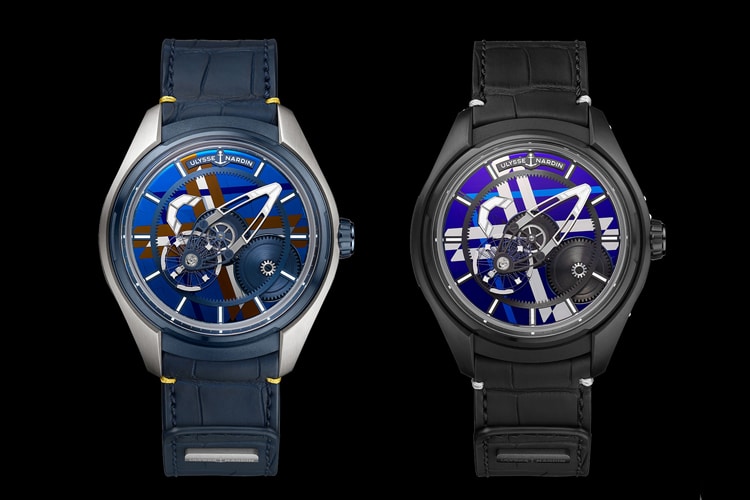 Ulysse Nardin Freak X Silicium Marquetry
Ulysse Nardin continue to expand on their Freak collection, this time with two brand new versions using silicon to create a very special dial. The Ulysse Nardin Freak X Silicium Marquetry uses over 100 small slices of silicon segments that are assemble don top of a brass dial. This creates a mosaic dial with multiple layers. Interestingly enough, because each slice of silicon catches the light differently, the dial will reflect said light in a different manner. The result? A wearable light show. This is a striking timepiece that works well on two levels. One, the mosaic dial. And two, the carrousel time display. The Freak, it seems, just keeps on getting better and better!
If you enjoyed The Wind Up and would like to continue reading about watches, you can head on over to my blog, Haulogerie, where I delve a bit deeper into the wonderful world of watches.
---
---