The Wind Up – Watch News #84
I've long enjoyed the notion of being able to "talk" about watches, and so instead of diving into the next Wind Up instalment, I just wanted to give thanks to you, our readers, for giving me a platform to express my passion, impart some knowledge and hopefully draw you into a world that, until quite recently, was completely unknown to me. With that being said, we've got some pretty exciting watches to show you. So, as always and with thanks, sit back, relax and enjoy!
You'll also like:
The Wind Up – Watch News #83

Mido Commander Icone
An anthracite PVD case. A Milanese mesh bracelet. A sunburst dial. Orange dial highlights. And a COSC-certified movement. The result? Mido's Commander Icone, a commemorative piece, celebrating the Commander's 60th anniversary since its launch in 1959. Mido aptly call the Commander Icone a blend of bold design and cutting-edge technology, and this statement rings true throughout the piece. The marriage between the lugless case and the mesh bracelet is such a wonderful feature and it creates a sort of continuity, or bond if you will, between the watch and the bracelet. The colour palette of the Commander Icone is equally as delightful, especially so with its warm and earthy tones. The day-date functionality of the Commander Icone is a big plus in my books, as is its chronometer-certified status. Super impressive.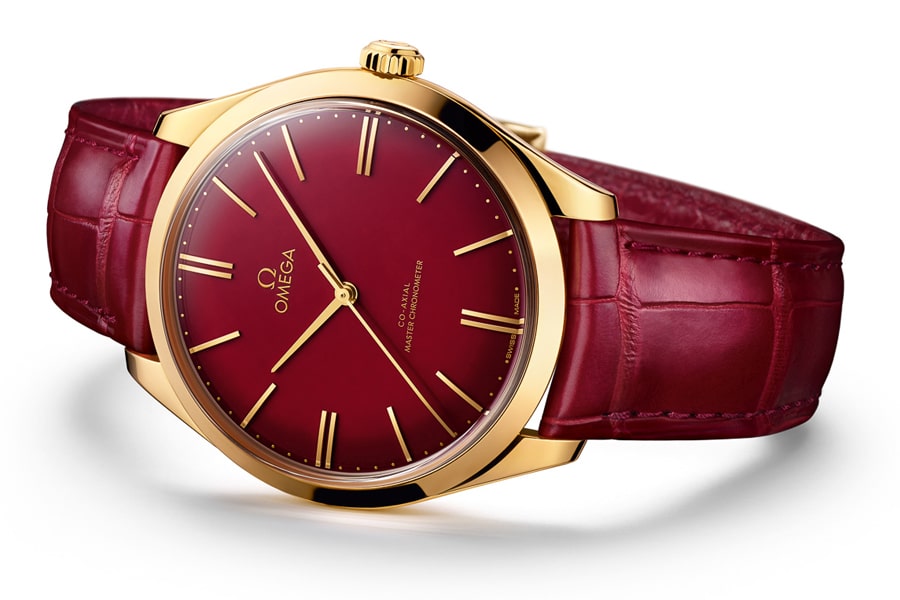 Omega De Ville Trésor 125th Anniversary Edition
A fitting tribute to the brand's 125th anniversary, the De Ville Trésor 125th Anniversary Edition represents the artistic and precise nature of one of watchmaking's most recognisable manufacturers, Omega. Made from 18k yellow gold, the Omega De Ville Trésor 125th Anniversary Edition features a burgundy leather strap, a red enamel dial and a caseback that includes an anniversary medallion as well as some decorative engraving known as "damaskeening". This is a very emotionally-provocative watch whose appeal will vary, but I think its primary selling point would be its historical value and celebratory nature.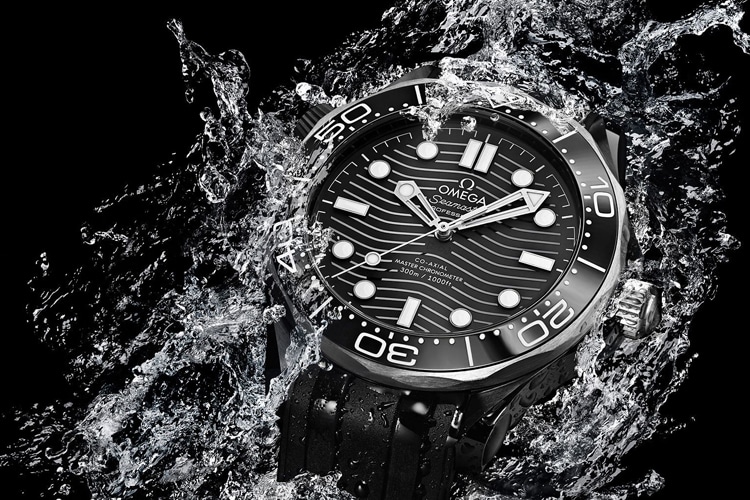 Omega Seamaster Diver 300m
The second Omega in this week's Wind Up is a newly reformed and super-dark take on the Seamaster Diver 300m. Before I get into its analysis, I just want to mention that the Seamaster has been somewhat reinvented as of late, and it's always interesting to see how a brand can "remake" such an iconic look. Well, Omega have outdone themselves again, this time releasing the illustrious diver in a full black ceramic case with a titanium bezel. The crown escape valve and caseback are all made of titanium, the strap made of rubber, and the buckle, ceramic. This sleek affair is further accentuated by the lacking date window, ensuring that the ceramic wave-patterned dial is clean and free-flowing. Great stuff!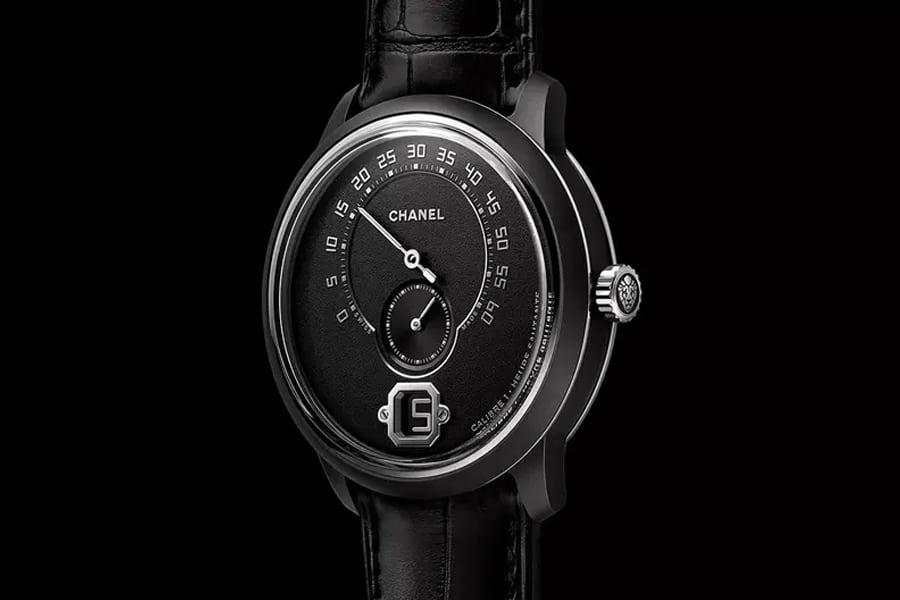 Chanel Monsieur Édition Noire
An absolutely incredible watch in its own right, the Chanel Monsieur was one of the highlights of 2016. Fast-forward to a day and age where black is back, and Chanel have certainly jumped on that bandwagon, cladding the Monsieur in a deep matte black ceramic case, along with a grainy matte black dial. The Monsieur Édition Noire is an inconspicuous affair, and unless you truly understand what you're looking at, it'd be an easy watch to overlook. There's a tremendous amount of detailing throughout the Monsieur Édition Noire, and it's here that Chanel's focus on haute horlogerie shines through. Turn the piece around and the monochromatic look of the Monsieur Édition Noire continues on to a movement that I've long lauded as being Chanel's finest. Pricing is yet to be announced, but expect this to be very, very expensive.

Chronoswiss Flying Regulator Open Gear 35th Anniversary Editions
Available with either a metallic orange or a blue regulator, Flying Regulator Open Gear 35th Anniversary Editions is a celebratory piece, commemorating Chronoswiss' 35th anniversary. Easily Chronoswiss' most popular models, the Flying Regulator Open Gear 35th Anniversary Editions features a super modern design encased in a package that is still quite conservative. I love the distinction of future, present and pass. The dial is highly futuristic. The case fairly relative to what we've come to expect in terms of case finishings and dimensions. But that onion-shaped crown. Wow, blast from the past! The Flying Regulator Open Gear 35th Anniversary Editions is certainly not a watch for the faint of heart. It's loud, it's aggressive, and it's a bit of a show-off. But damn, does it look good!
Artya Son of the Alps – Megève Edition
I'm sure that by now you would been slightly put-off from the coverage of SIHH 2019, but bear with me. This is something that I can almost guarantee none of you saw. The Artya Son of the Alps – Megève Edition is a brilliant timepiece that was, of course, overshadowed by some pretty big names at SIHH. But, it's one whose place on this list is just and deserved. Artya recently formed a partnership with the village of Megève, and thus the creation of the Artya Son of the Alps – Megève Edition occurred. The dial features a skeletonised snowflake, depicting the town's rich history of skiing and snow sports. It's a subtle nod to the natural elements, and with an eye for detail that really is second to none, I can think of no better watch to close off this week's instalment of the Wind Up.
If you enjoyed The Wind Up and would like to continue reading about watches, you can head on over to my blog, Haulogerie, where I delve a bit deeper into the wonderful world of watches.
You'll also like:
The Wind Up – Watch News #83
The Wind Up – Watch News #82
The Wind Up – Watch News #81