The Wind Up – Watch News #88
Summer is drawing to an end, and to keep your spirits up we've got another instalment of our favourite round-up of all things watch-related, The Wind Up! In this week's article we've got a whole bunch of goodies from H. Moser & Cie, Ulysse Nardin, Raymond Weil and Glashütte Original. So, as always, sit back and enjoy!
You'll also like:
The Wind Up – Watch News #87

H. Moser & Cie Pioneer Tourbillon
Released at this year's Watches & Wonders in Miami, the Pioneer Tourbillon is an achievement of functionality, of genuine haute horlogerie, and of the upmost quality. Moser's Pioneer collection is easily my favourite, and the Pioneer Tourbillon is unsurpassable. Available now in an ultra-contemporary red-gold and black DLC titanium case, the Pioneer Tourbillon is beautifully tended to, with its blue fume dial and the enormous tourbillon being its obvious stand-out features. Beyond that though, the Pioneer Tourbillon represents just how capable a manufacture like H. Moser & Cie are. More of this, please!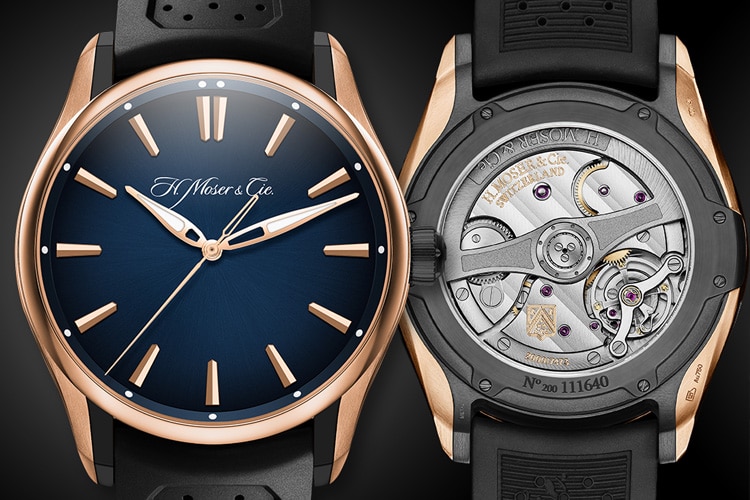 H. Moser & Cie Pioneer Centre Seconds
Also released at the recent Watches & Wonders event held in Miami, the Pioneer Centre Seconds is almost as impressive as its Tourbillon brethren. Exhibiting the same aesthetic values as its more complicated buddy, the Pioneer Centre Seconds is a beautiful combination of good looks and sound mechanics. It's a very wearable, very approachable and very enticing package, and it's one that works for H. Moser & Cie. There is very little to complain about, but if I had one nuance it'd be its price. Aside from that, the Pioneer Centre Seconds is one of the world's best time-only watches. A big statement, I know. But it's one that I'll staunchly stand behind.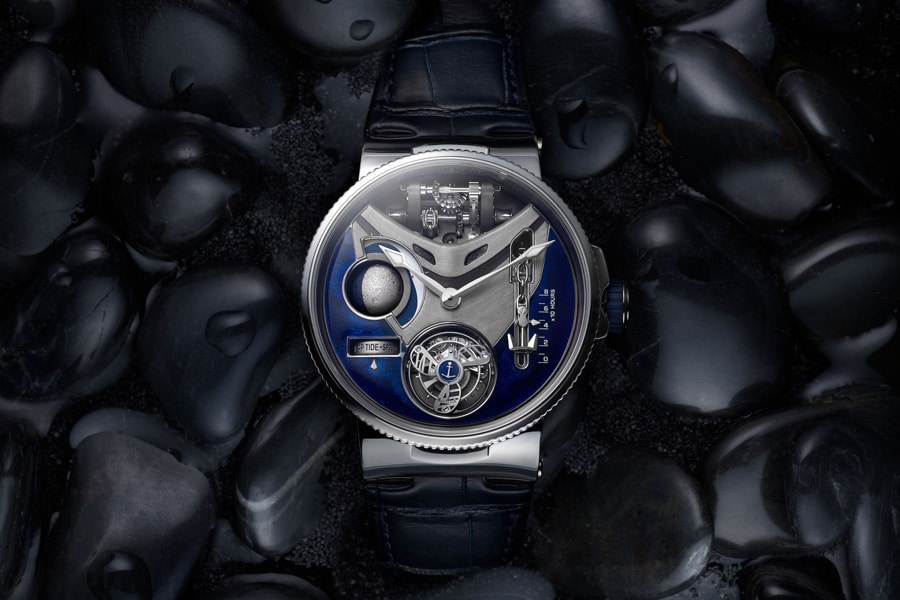 Ulysse Nardin Marine Mega Yacht
Another Watches & Wonders release, this time from Ulysse Nardin in the form of the Marine Mega Yacht, a wonderful extension of the highly acclaimed Marine Grand Deck Tourbillon. Made of platinum, the Marine Mega Yacht is a beautiful dedication to the owners of the illustrious superyacht. It features a highly complex system with a flying tourbillon in a cage modelled off of a ship's propeller, a 3D grand-fue enamel dial reminiscent of a ship's bow, and a detailed moon-phase across from the tide indicator. And that anchor on the side of the watch? That'd be the power reserve. Complicated, intriguing and utterly gorgeous.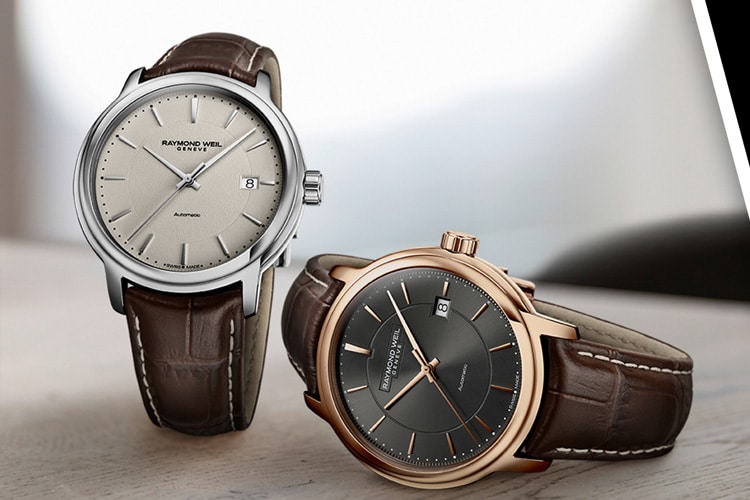 Raymond Weil Maestro Additions
Two new pieces from Raymond Weil's super classical Maestro Collection, and both costing under $2,000! That in itself is enough for me. The first is the $1,695 Raymond Weil Maestro Steel with its gorgeous cream dial and high-grade polished stainless-steel case and dial accents. The second is the $1,950 rose-gold PVD coated variant, featuring a deep-black dial with rose-gold PVD dial accents and case. Both pieces are very typical of a traditional dress watch, and both feature a highly classical dial layout. Affordable Swiss watchmaking. I'm a fan.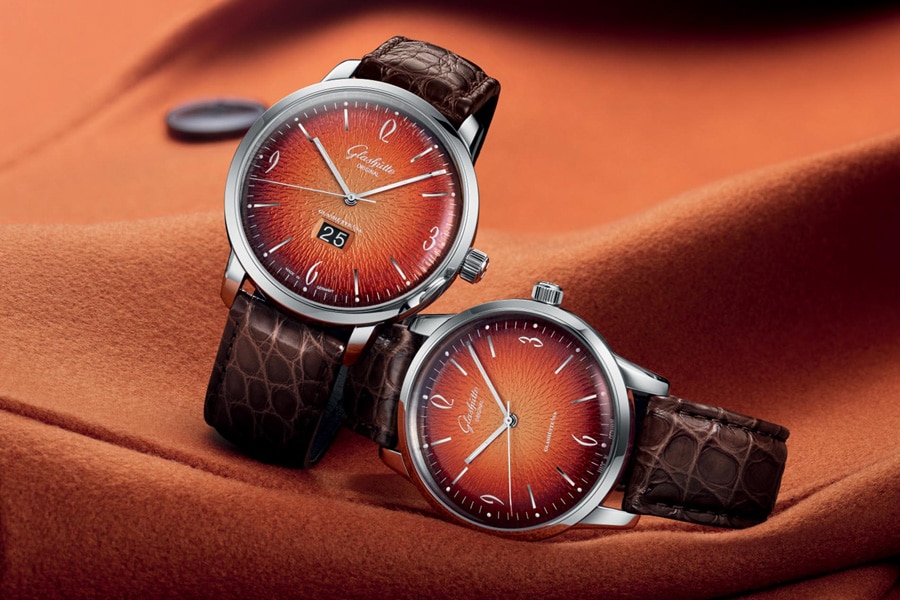 Glashütte Original Sixties and Sixties Panorama Date – Annual Edition
A fan favourite, Glashütte Original's Sixties and Sixties Panorama Date have appeal to the masses since it was first introduced in green way back in 2018. The distinct imprinted dial pattern and art-deco hour numerals create a sort of hype that I don't think even Glashütte Original thought it would have eventuated with. And now, to celebrate its first year since inception, they've released the Annual Edition, this time featuring a stunning orange-tinged graduated dial with a match brown Louisiana Alligator leather strap. Annual Edition is loud, its ostentatious and its definitely not for the feint-hearted. But it does pay tribute to individualism and an expression of character. Would I wear it? Unlikely. I much prefer down-played, almost fly-under-the-radar type watches. But I can definitely see the appeal of the Annual Edition's colourful nature.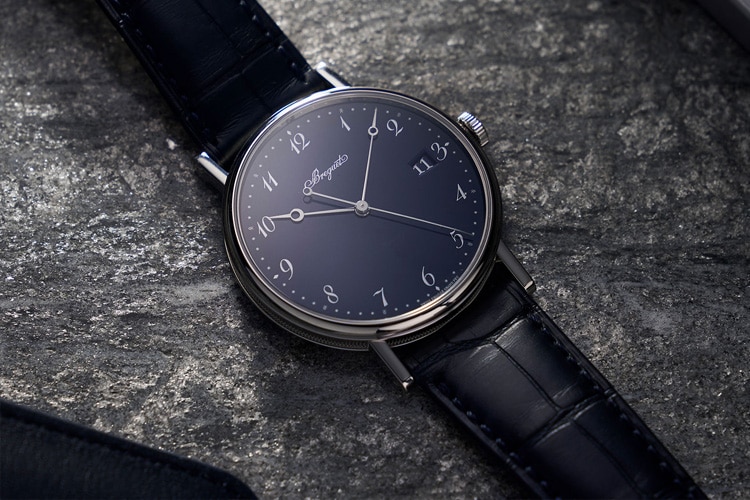 Breguet Classique 5177
Breguet's Classique 5177 is the quintessential, stereotypical example of a pure Breguet timepiece. It features an expansive blue grand-fue enamel dial, Breguet hour numerals rhodium-plated steel hands and ultra-thin lugs. The 5177 is such an amazing example of watchmaking done right, especially so with its fluted 38mm wide white gold case. The date-window at 3 o'clock is an odd addition, however. Without removing the hour numeral, it throws off the balance of the 5177's dial, and unfortunately this is where the piece's aesthetic loses a few points. Aside from that, this is a very appealing watch with more positives than negatives.
If you enjoyed The Wind Up and would like to continue reading about watches, you can head on over to my blog, Haulogerie, where I delve a bit deeper into the wonderful world of watches.
You'll also like:
The Wind Up – Watch News #87
The Wind Up – Watch News #86
The Wind Up – Watch News #85