The Wind Up – Watch News #87
Another week has rolled on by, and that means another instalment of our weekly round-up of all the happenings in the world of watches, The Wind Up. In this instalment we have a couple of pieces from the likes of Vacheron Constantin, Ulysse Nardin and Swatch! So, as always, my fellow watch-loving enthusiasts, sit back, relax and enjoy!
---
---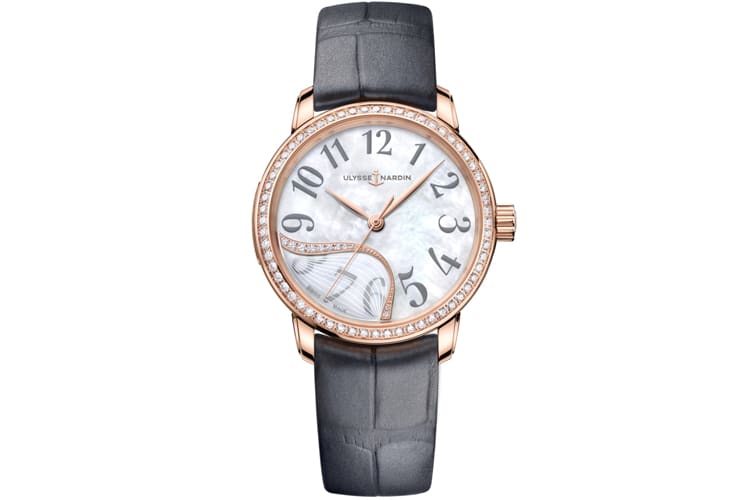 Ulysse Nardin Classico Jade
Originally launched in 2013, Ulysse Nardin's Jade collection paid tribute to the stunning gemstone that the royal court In China considered to be "crystalised magic"; or the link between heaven and earth. And now, in 2019, Ulysse Nardin have re-released this revered timepiece in a far more feminine case size of 34mm. There are three variations, each featuring a stunning mother-of-pearl, and two featuring diamond setting on the bezels. The Classico Jade is a supremely beautiful timepiece; however, its aesthetic is not marred by a sub-optimal mechanism, with Ulysse Nardin's automatic UN-815 giving the Classico Jade some guts. The perfect late Valentine's Day present.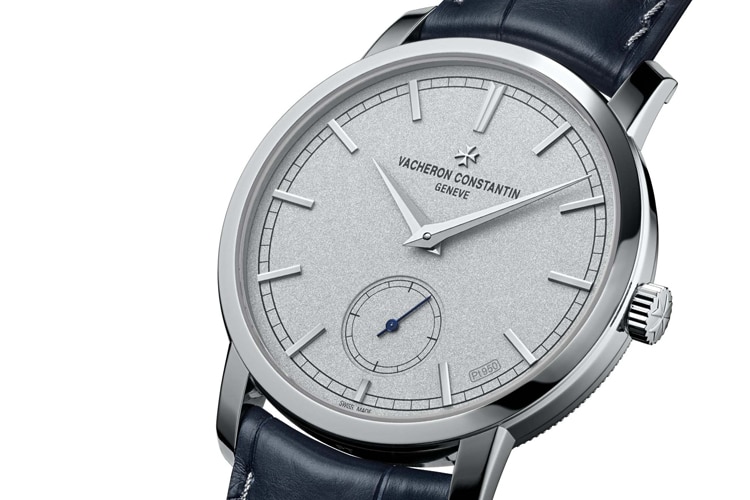 Vacheron Constantin Traditionnelle Manual-Winding Excellence Platine
Vacheron Constantin's latest addition to their heavily overlooked Traditionnelle collection is a sumptuous affair of simplistic design, subtlety, modesty and an impeccable eye for detail. Here is the Traditionnelle Manual-Winding Excellence Platine, a masterpiece of modern watchmaking. Too often we beyond what a watch offers on a factual level. Who made it, where does it come from, how much does it cost, what is it made of? And too often pieces like the Traditionnelle Manual-Winding Excellence Platine get overshadowed by timepieces that are more complex and more expensive. The beauty of the Traditionnelle Manual-Winding Excellence Platine is its innate qualities of being a very good watch, pure and simple. Flawless proportions, a balanced dial, a 10/10 movement and an aesthetic whose imitation will never, ever, look as good as this.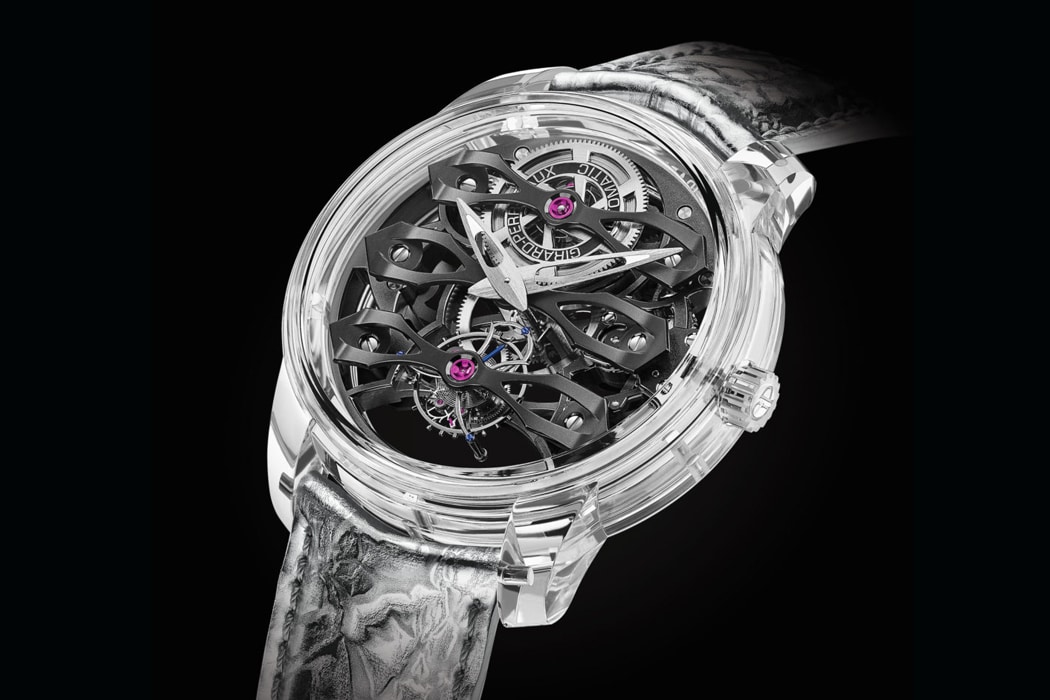 Girard-Perregaux Quasar
By the time you would have read this, Girard-Perregaux would have launched their very first timepiece whose case is made entirely from sapphire crystal. Named the Quasar and based on the Neo-Tourbillon with Three Bridges, the Quasar is a wonderful blend of supreme watchmaking talent with the use of an ultra-contemporary material. Reports state that it took over 200-hours of work to craft the sapphire crystal, and whilst its look may not appeal to many, you have to appreciate the sheer workmanship involved in working with a sapphire crystal block. Priced high at $194,000USD, the Quasar is definitely a piece for the hardcore Girard-Perregaux and sapphire crystal case enthusiasts, but it's one that I think is pretty damn cool nonetheless.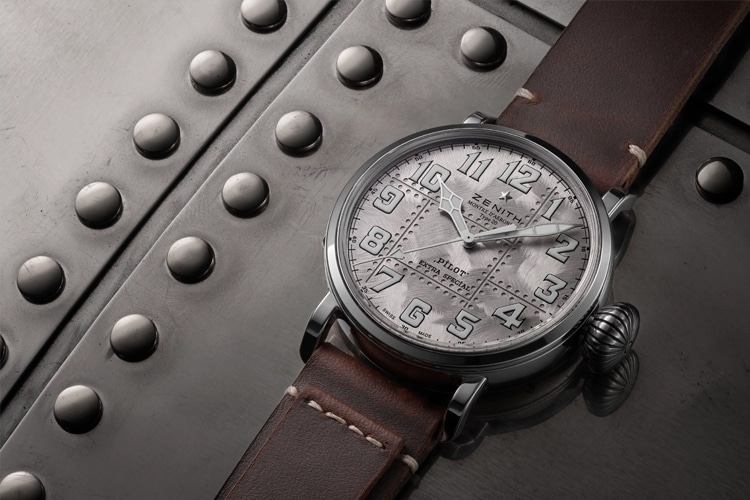 Zenith Pilot Type 20 Extra Special Silver
Just as Girard-Perregaux used sapphire crystal for the first time, so too has Zenith in their use of silver to craft a case for the very first time. This is actually quite a rarity in watchmaking, whereby white cases would typically be made out of steel, white gold, platinum and titanium. Created in a limited run of 200-pieces, the Zenith Pilot Type 20 Extra Special Silver features a brushed and patterned silver dial, large luminous indexes, lume through the hand and a 45mm wide, 14.25mm thick silver case. Small the Zenith Pilot Type 20 Extra Special Silver is not, but with thanks to its oversized onion-shaped crown, I think that it's not going to wear true to its size. Priced at a relatively conservative and actually quite approachable $7,700USD, you can expect to see this at this year's Baselworld.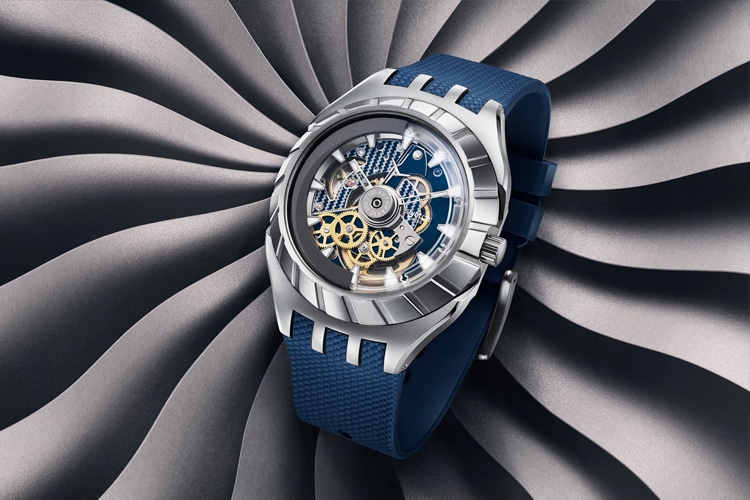 Swatch Flymagic
Lot's of firsts in this article. Girard-Perregaux using sapphire crystal. Zenith using silver. And now we have Swatch, releasing the Flymagic, and inverted take on the very popular Sistem51. From a visceral perspective, the Flymagic is striking, interesting and a cause for intrigue. Its openworked dial is pretty cool to look at, and while it may lack a lot of the details we've become accustomed to seeing in a Swiss-made skeletonised timepiece, I like to think of its look as being industrial, no-frills and very business-like. The only issue with this watch is its cost. At $1,500USD, the Flymagic is shutting out a lot of potential customers (I'm talking about the ones who went out and spent a couple of hundred dollars on the Sistem51). A Swatch is, at the end of the day, an entry-level watch through and through, and as such whilst all of the limited-edition Flymagic pieces will probably sell-out, I can only imagine the disdain on the faces of those who wanted one but scoffed at the price-tag. Myself included. Otherwise, a very funky, very refreshing take on a very cool watch.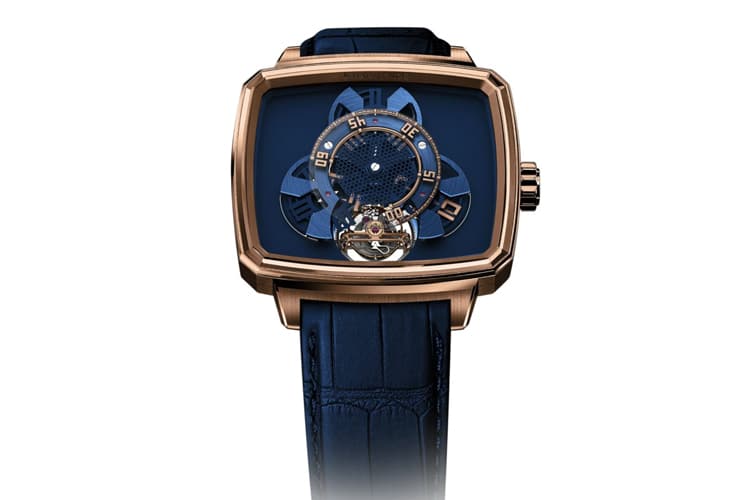 Hautlence HL Vagabonde
Haultence, a sister brand of H. Moser & Cie, have now added a tourbillon to the HL Vagabonde collection. Sitting nice and prime in a red-gold 46mm by 39mm case and featuring a deep-blue dial, the HL Vagabonde's tourbillon brilliantly displays the time via the four display discs. Very much against the grain, the HL Vagabonde is a unique take on an ultra-traditional complication that will definitely divide the masses. The more I look at it, the more I'm intrigued by it. Priced at 79,000CHF, the HL Vagabonde is only going to be available for an elite few, and by the time they come around to purchase this, I'm almost certain that these collectors would have seen their fair share of different.
If you enjoyed The Wind Up and would like to continue reading about watches, you can head on over to my blog, Haulogerie, where I delve a bit deeper into the wonderful world of watches.
---
---