The Wind Up – Watch News #32
Beach, beers, sun, longer days, saggy Speedoes – Summer is well and truly on its way! In this instalment of The Wind Up we have a varied selection of pieces that we think will satisfy even the most complicated of pallets. Oh, and my opinion about a certain brand (cough Hublot cough) may have just been changed for the better. So as always, sit back, grab a cold one and enjoy!
You'll also like:
The Wind Up – Watch News #31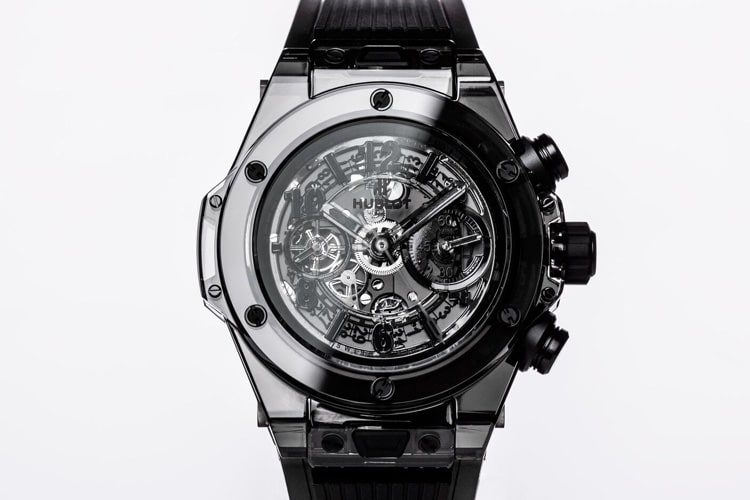 Hublot Big Bang Unico All Black Sapphire
If you follow me on Instagram (@haulogerie) then you're probably well versed in my personal opinion of Hublot: I don't like them. I used to think of them as the brain-child of some tasteless, unimaginative person who sought to chase the dollars and cents as opposed to creating something pure and authentic. My stance may have just been altered thanks to the Big Bang Unico All Black Sapphire. This thing looks lethal. Its more industrial-aggressive than refined-classicism, and myself, as a youthful enthusiast, am in love with it. Proportionally perfect, the Big Bang Unico is just about as good as its going to get from Hublot (from an aesthetic standpoint), and I'll stand by that claim staunchly. From the skeletonized dial to the rugged look of its case, it's a fantastic fusion between contemporary functionality and horological technique. Priced extremely high ($83,000) and super limited (500 pieces), I think its safe to say I'll be featuring a fair few more Hublots in the near future!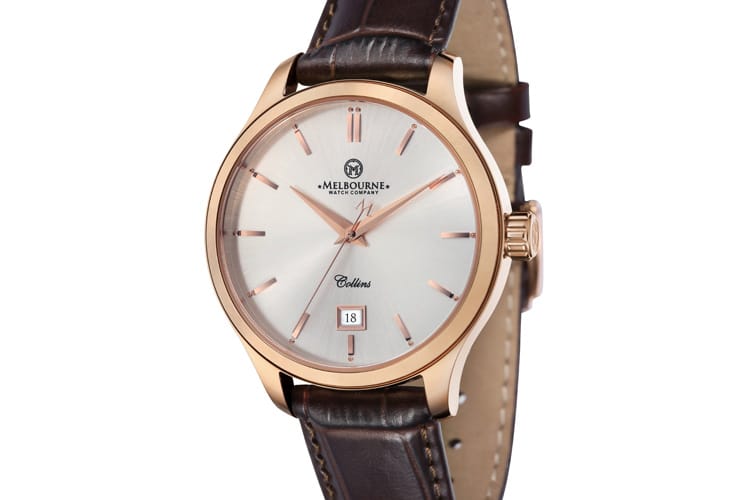 Melbourne Watch Company Collins Collection
Aptly named after Melbourne's iconic Collins Street, Melbourne Watch Company have released a new collection which enables the purchaser to choose either an automatic or Quartz powered movement. Now for all you naysayers about Quartz, pipe down. This is a great move and gives the brand a relative position inherent to the consumer. Don't care about how it tells the time? No worries, grab yourself the Quartz. Want something that ticks, automatic is your best bet. It's a simple looking timepiece and in my opinion a wonderful acquisition if you're looking for a decent dress watch that can somewhat pass as a reliable daily wearer. The Melbourne Watch Company have been around for a few years now and I've been watching them from the sidelines with great curiosity and intrigue, keeping my fingers crossed for their (inevitable and well deserved) success. If you're looking for a beautiful timepiece that won't break the bank, follow the link below.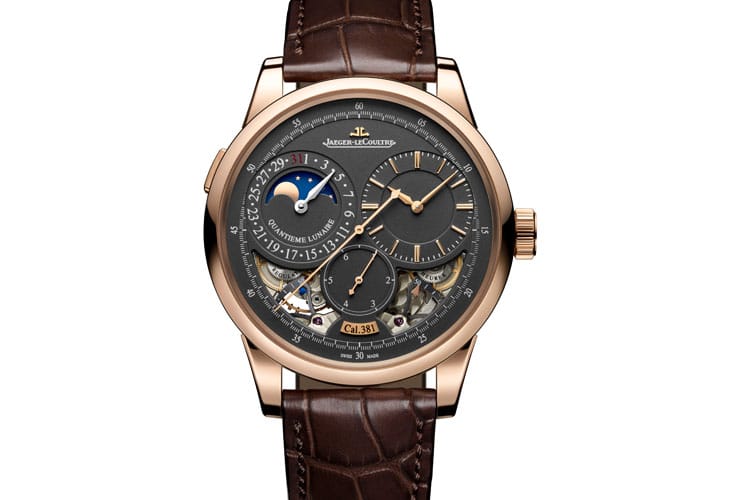 Jaeger-LeCoultre Duométre Quantième Lunaire
Jaeger have just released three new interpretations in their Duométre line, each with a beautiful magnetite grey dial. I've chosen to feature the Duométre Quantième Lunaire for no specific reason. I just think it looks cool! With a busy dial-face that may make some people a tad hesitant to part with their dosh for its acquisition, the Duométre Quantième Lunaire is ostentatious and humbling at the same time. Up close, the piece screams at you to just grab it and run, while from afar it looks like any old watch, and therein lies the beauty of Jaeger. Expertly hand-crafted and decorated, the Duométre Quantième Lunaire is forthcoming and beautiful. Get one of these and you'd be hard-pressed to find someone who can hide their excitement. Superb.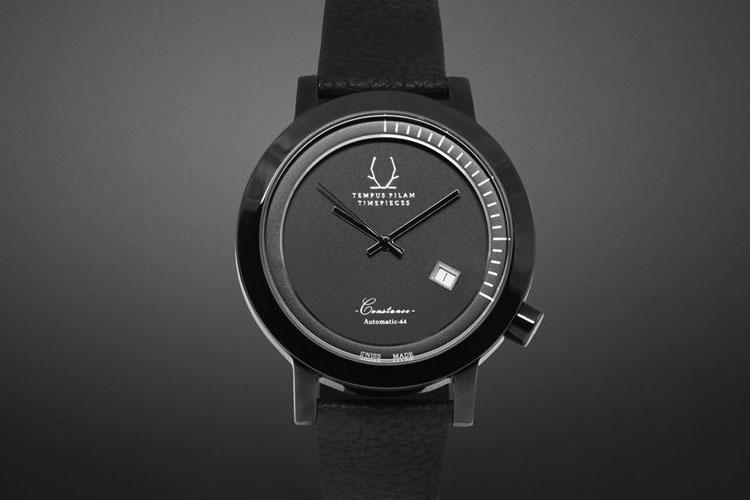 Tempus Pilam Constance Automatic
Hailing from my hometown of Sydney, Tempus Pilam is a cool new brand that seem to have just come out of the woodwork with some pretty nifty watches. Their first line, the Constance, has a variety of pieces each with their own different colour scheme but all portraying the same design. I've chosen to feature their black on black model, and I think it looks awesome. Black on black watches (like the Hublot I just featured) just look badass, and literally go with anything, so if you're looking for your first watch that you want to be able to wear with anything, go black. The Constance Automatic is designed with the intent to reflect a modern-chic image, with its darkened dial, black case and off-centered crown, and Tempus Pilam have pulled this off quite well. Its powered by the reliable ETA 2824-2 automatic movement (great to see budding companies using Swiss movements), so you've got some oomph under the hood. Priced quite well considering what you're getting, as far as "first-watch" options go, this may be one of the best of them in Australia.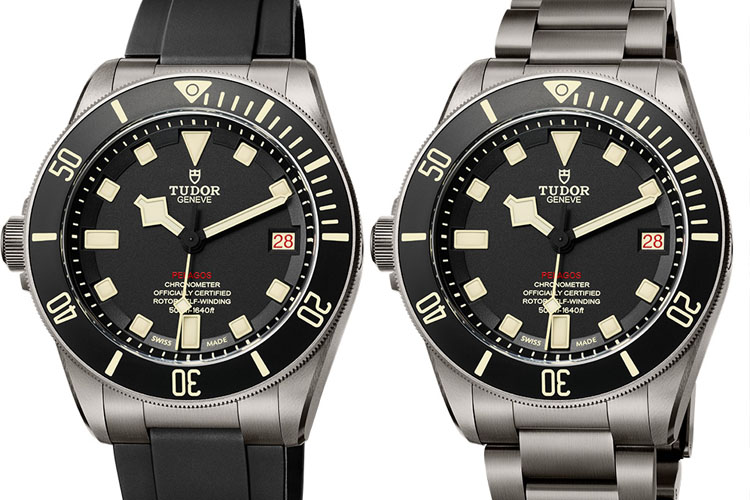 Tudor Pelagos LHD
If you're regularly on Instagram and follow some watch pages, then you're probably well aware of the hashtag #wrongwrist, which basically means that a person is wearing their watch on their right hand (as opposed to their left hand, as per "normal"). Now for all you southpaws out there, Tudor have recognized this "issue" and have released their much beloved Pelagos in a left-hand-drive configuration. Groundbreaking? Not really, but its good to see brands listening to their customers. Its pretty the mirror-image of the normal Pelagos, but with the crown sitting at 9 o'clock as opposed to 3 o'clock, you've got some distinguishable variation functionally as well as visually. Oh, and Tudor have decided to add a bit of colour to the dial. Like I said, nothing drastic but again, pretty cool. Priced at a smidge over $5,000 its still a very attractive prospect for your first proper Swiss watch (if you're left-handed..).
Have you subscribed to Man of Many? You can also follow us on Facebook, Twitter, and Instagram.
---
You'll also like:
The Wind Up – Watch News #31
The Wind Up – Watch News #30
The Wind Up – Watch News #29
---