Already the stuff of legend, Sennheiser's MOMENTUM series is getting a brand new family member. It goes by the name of MOMENTUM True Wireless 3 and achieves new benchmarks in sound quality, adaptive noise cancellation (ANC), and comfort. These earbuds will redefine your standards of performance and technology, which isn't to mention their award-winning design and premium construction. They're scheduled to arrive in Australia on 10 May but the audio brand is offering an early pair to the lucky winner of our current giveaway. Enter below.
Sennheiser are absolute masters when it comes to the latest and greatest in audio technology and the new MOMENTUM True Wireless 3 duly builds upon the brand's iconic heritage. Winner of a 2022 Red Dot Design Award, the wireless buds match stylish design with advanced performance and supreme ergonomics. Whether you're working out to music or taking calls, features like Adaptive Noise Cancellation and TrueResponse technology will take your listening experience to an entirely new level. Here's what you can expect from the third generation of MOMENTUM earbuds.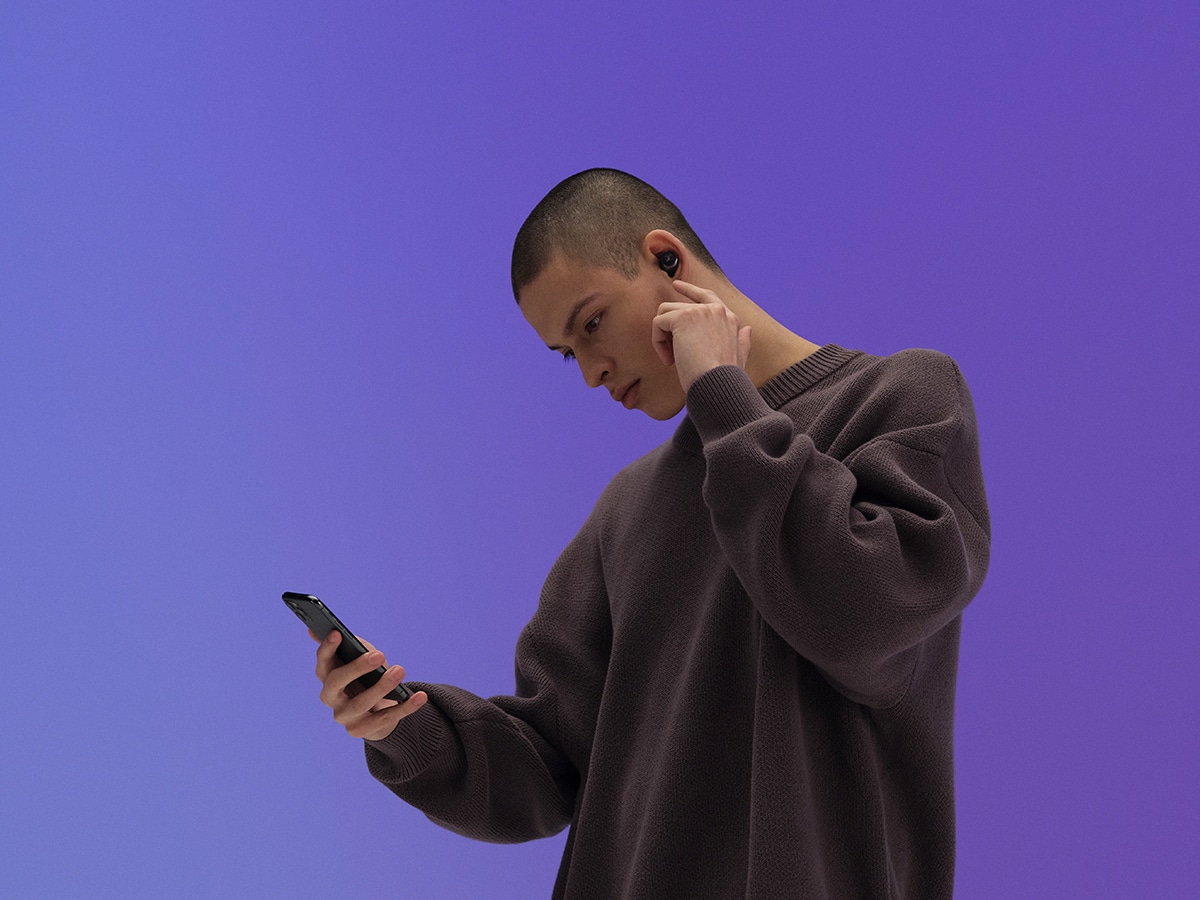 Superior Sound and Control
Wireless earbuds are only as good as their sonics and on that front, these babies definitely deliver. Picking up where its predecessors left off, the MOMENTUM True Wireless 3 comes equipped with the brand's TrueResponse transducer. Reaping powerful stereo sound out of their dynamic 7mm drivers, the buds produce deep bass, natural mids, and detailed highs. There's also a new Sound Personalisation feature, which employs a guided listening test so as to customise the sonics for each individual user.
Those looking for absolute immersion won't have to look far. That is to say, the MOMENTUM True Wireless 3 uses Adaptive Noise Cancellation (ANC) to automatically adjust the listener's surrounding environment. Every bit as advanced as it sounds, the system continuously observes ambient noise and thereby suppresses it in real time. And when it's time to tune back in to your exterior world, deactivating the feature is as simple as pushing a button or switching to transparency mode. For ultimate personalisation, the Sennheiser's Smart Control App provides an effortless way to enhance the listening experience. Whether it's equalizing the sound to suit your hearing taste, configuring voice prompts or adjusting admbient noise, the app's easy-to-navigate interface has made the process more efficient than ever before.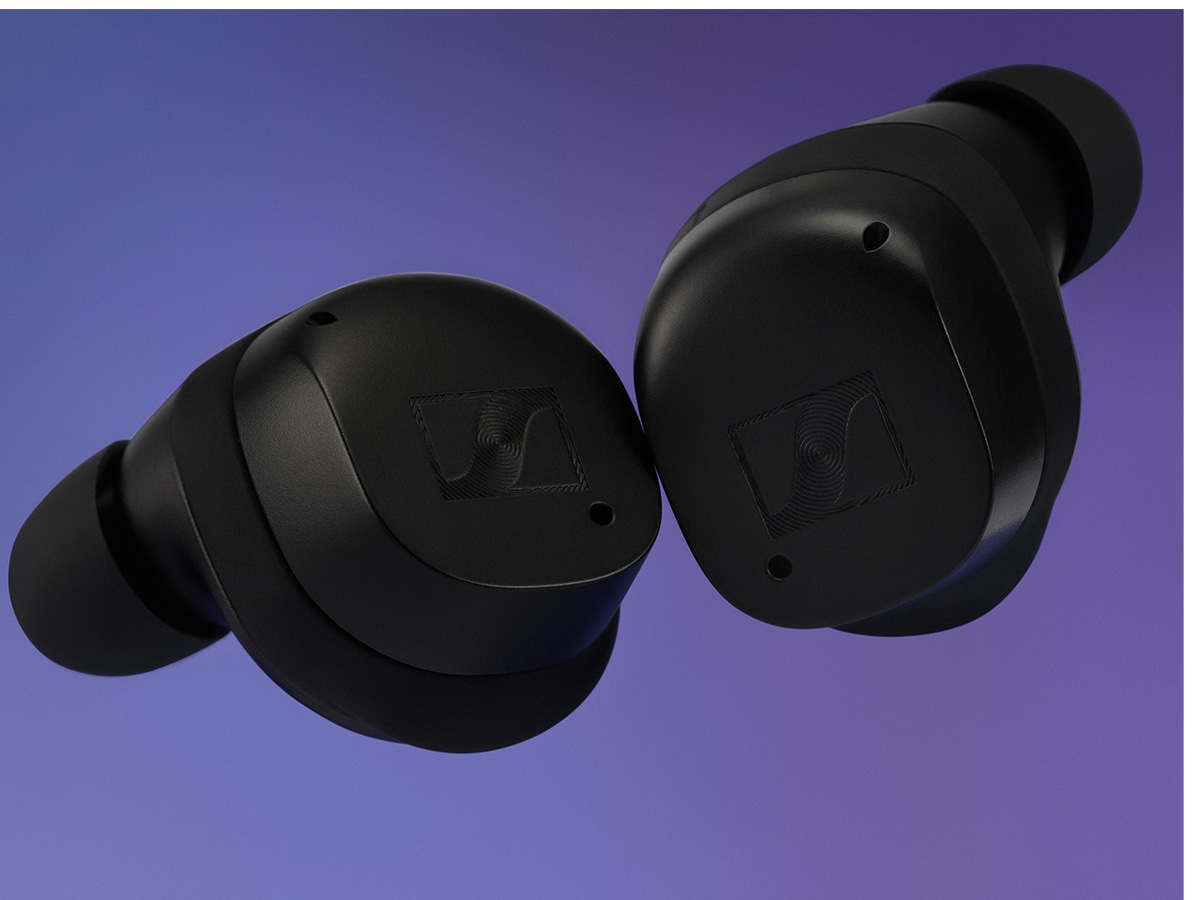 The MOMENTUM True Wireless 3 also offers the best possible synchronisation between audio and visual content and supports a diverse range of audio codecs (AAC, SBC, and aptX™ Adaptive), thus keeping latency to a minimum. Each bud features three built-in microphones and cultivates crystal clear call quality as well. Last but not least are the intuitive controls, which one can tailor to their personal preferences.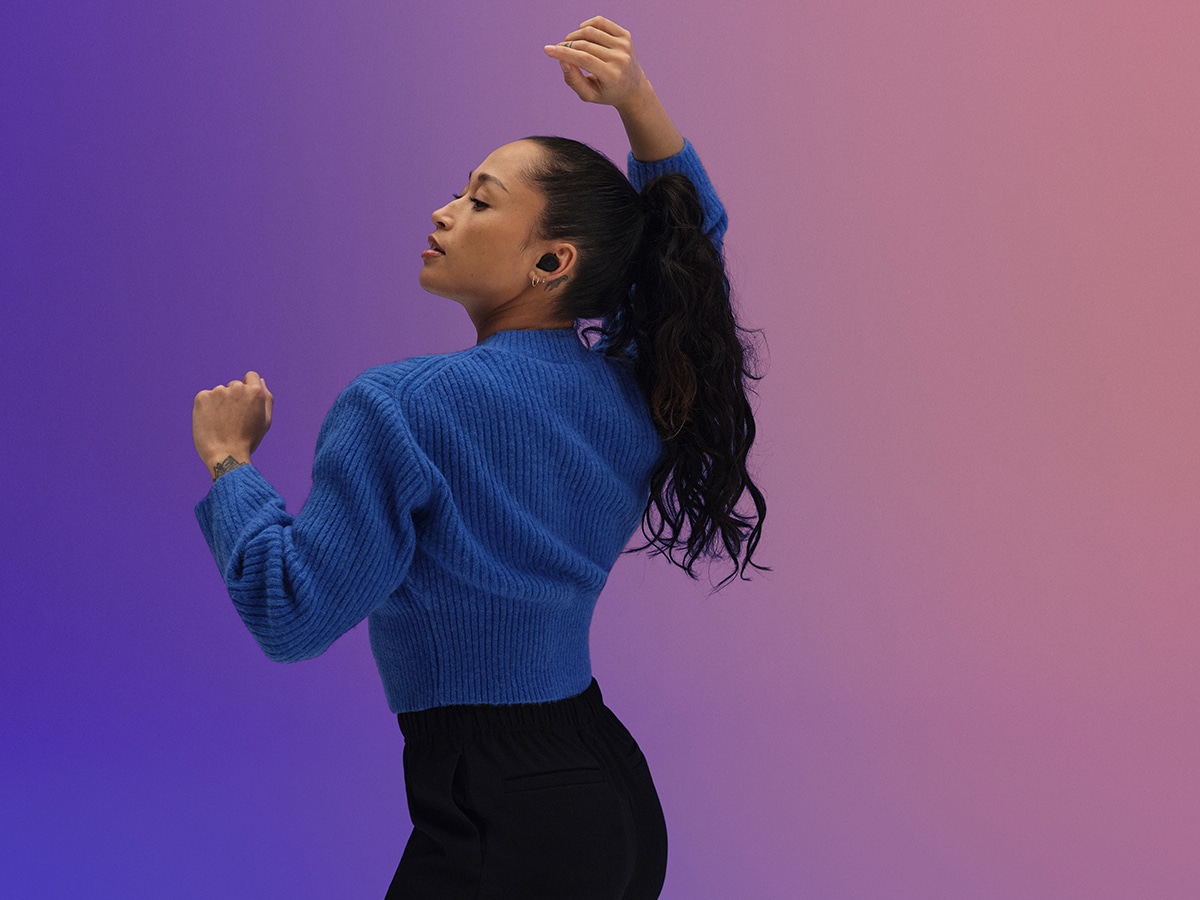 Award-Winning Design and Comfort
As any fitness freak or frequent traveller can tell you: comfort really counts. Sennheiser certainly knows as much and that's why they've designed their new MOMENTUM True Wireless 3 with top-class ergonomics in mind. Not only does each pair offer a long-lasting and comfortable fit, but they come with several different silicone pads to accomodate ears of all shapes and sizes. Throw in the IPX4-certified splash-resistant casing and you get consistent performance through a wide host of activities and terrains.
Take the MOMENTUM True Wireless 3 on your next workout routine or outdoor adventure and expect a battery life of seven hours. The sleek and compact case supports wireless charging and tacks on an additional 21 hours of playback time, meaning your body's energy will run out long before the buds do.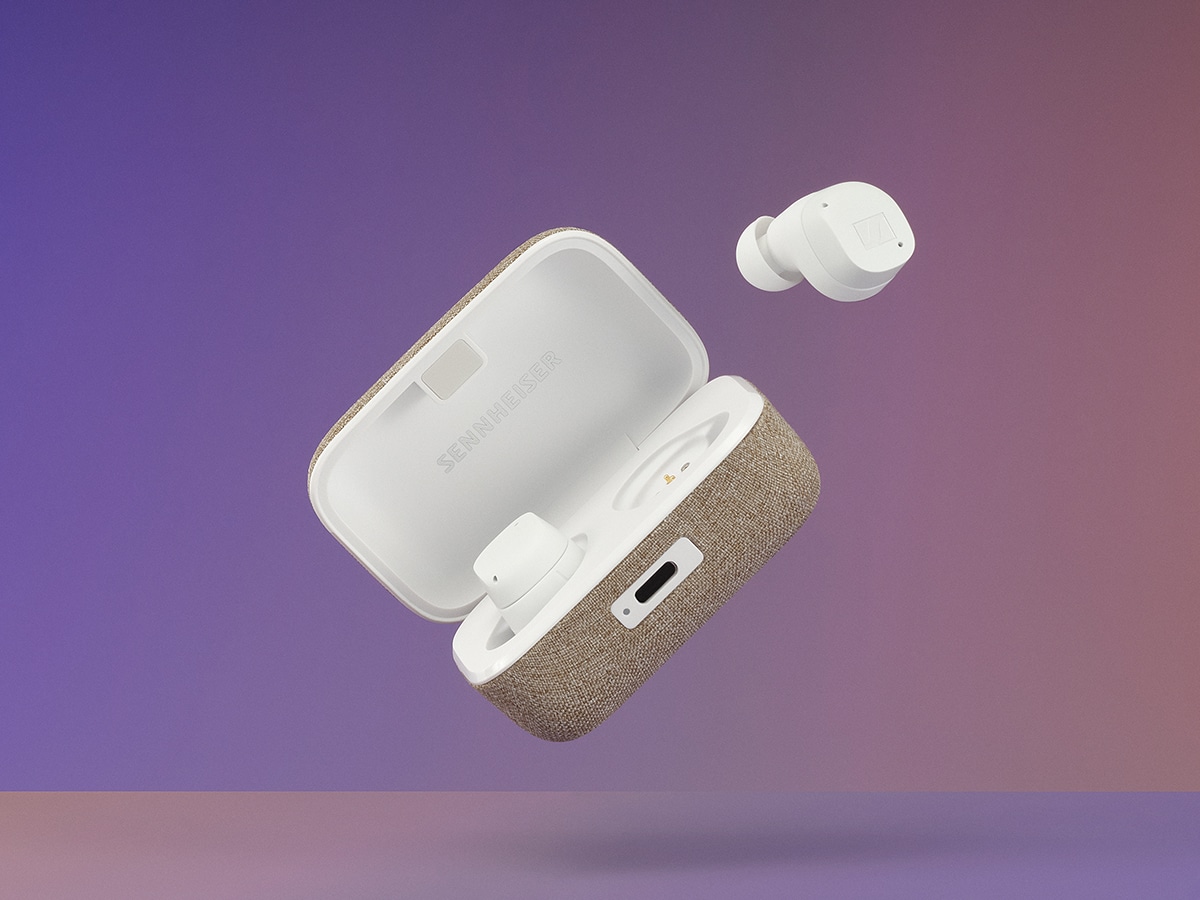 "Our MOMENTUM series continuously succeeds in redefining the boundaries of possibility," said Frank Foppe, Sennheiser True Wireless Product Manager. "The MOMENTUM True Wireless 3 builds on a powerful heritage. With the Sennheiser Signature Sound, TrueResponse technology, next-level adaptive noise cancellation and an even better fit, these earbuds are the natural successor of the MOMENTUM series."
The Sennheiser MOMENTUM True Wireless 3 can be pre-ordered now and will be available starting 10 May for $399.95 AUD in black, white, and graphite. Or you can enter our current giveaway for the chance to win an early pair in the sleek colour of Graphite. Good luck.
WIN a Sennheiser MOMENTUM True Wireless 3 Before Its Official Release