Top 11 Smoky & Peaty Whiskies
Welcome, all ye lads and lassies! Today we're taking a trip to Scotland (with a few stopovers in the USA). More specifically, we're exploring the isle of Islay. Featuring an abundance of rocky hills, strong winds, rolling waves, peat moss, sheep and the occasional human, Islay has gained a worldwide reputation as the premier landmark for the best in smoky whisky. It's the peat, ye lads, the peat that gives those wonderful drams their campfire essence.
And what exactly is peat? Peat is a dry, brown accumulation of decomposing plant and vegetable matter that the Scots have been burning as a source of fuel for centuries. When making whisky the heat from a peat fire is used to stop germination in barley grain during the malting process. The smoke infuses itself into the grain, lending the resulting liquid an unmistakably smoky flavour. For many, this smokiness is the reason they became lifelong whisky drinkers. For others it's the reason they never drink whisky again.
You'll also like:
5 Whiskies to Start Your Collection
15 Best Whiskey Bars in Sydney
14 Cinnamon Flavoured Spirits
Rumours persist that the peat supply is running out in Scotland but for the time being Islay malts are more popular than ever and it's easy to taste why. A lot of great smoky whisky is rich in contrast and wonderfully complex. Sure, most of it doesn't come cheap but that's life. Hence without further ado, allow us to share some incredible smoky whiskies for your peaty palate to savour.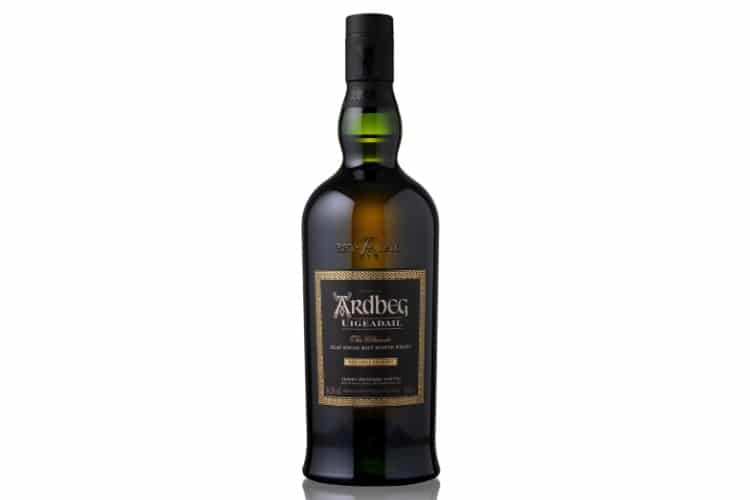 1. Ardbeg Uigeadail
Ardbeg is synonymous with an undiluted smoky whisky essence that personifies Islay single malt and finds its way into virtually every single one of their expressions. For the Uigeadail that pure peat flavour is complimented by ample sweetness that comes courtesy of maturation in Sherry casks. Ardbeg's Uigeadail is also widely known as the classic example of "no-age" Scotch done right, meaning it doesn't undergo a long aging process the way most Islay malts do. Somehow the lack of maturation doesn't compromise its extraordinary and complex taste. What's your secret, Ardbeg?
ABV: 54.2%
Price: £64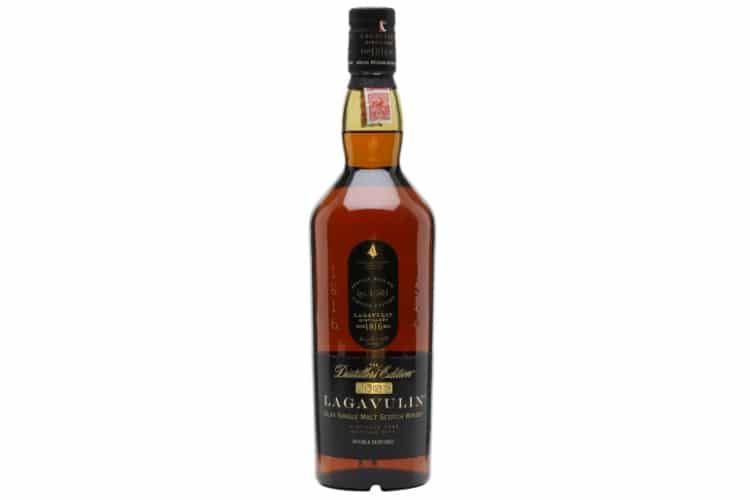 2. Lagavulin Distiller's Edition
Lagavulin offers only a few varieties and yet the distillery has probably done more than any other to put Islay on the map. And while their benchmark 16-Year Old expression (think sugar melting over a campfire) is basically the most heralded dram in the world, their Distiller's Edition is certainly nothing to scoff at. This lovely smoky whisky is double matured and rife with smoke and sugar, flaunting a mellow profile that's notably less intense than the renowned 16-Year while still giving those taste buds plenty to relish.
ABV: 43%
Price: £115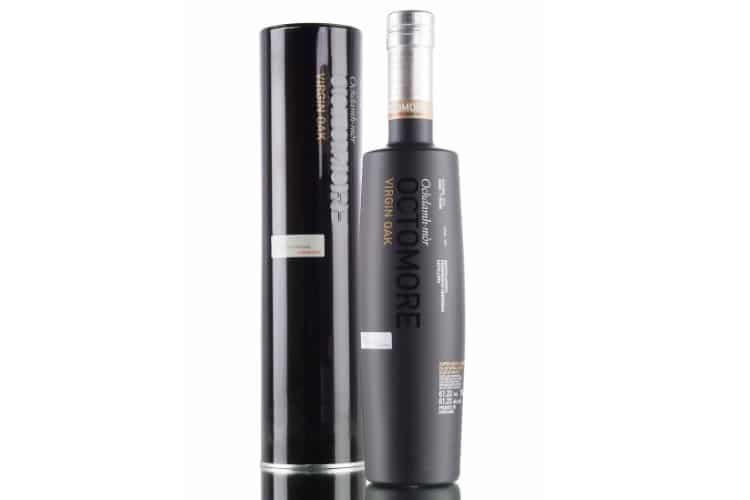 3. Bruichladdich Octomore 7.4/167ppm
Bruichladdich's Octomore series is basically an explosion of peat and the quintessential dram to determine how much smoke you like in your drink. For the 7.4, the distillery got experimental during the aging process by maturing the spirit in a combination of virgin oak casks and bourbon casks. The result is a veritable juggernaut of smoke and sugar that's firing on all cylinders of flavour. Make sure you're ready for this one.
ABV: 61.20%
Price: US$265.99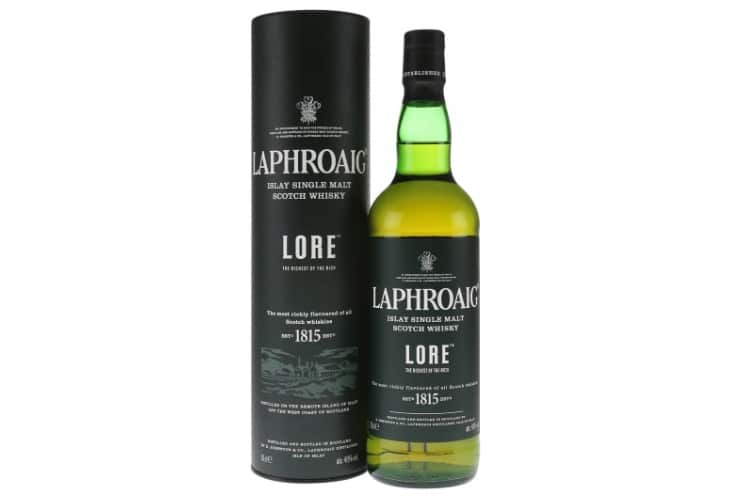 4. Laphroaig Lore
Lagavulin might be the brand that made Islay a part of every smoky whisky drinker's vocabulary, but Laphroaig remains Islay's tried and true distillery that's been keeping enthusiasts on their toes for over 200 years. As homage to the distillery's origins this expression is created directly on two centuries of painstaking tradition and includes a variety of malts aged in different casks for different periods of time. Drinkers can expect a stunning mix of iodine, smoke, brine, and sherry sweetness. Lore is being hailed as the Laphroaig's richest, smoothest pour yet.
ABV: 48%
Price: £98.50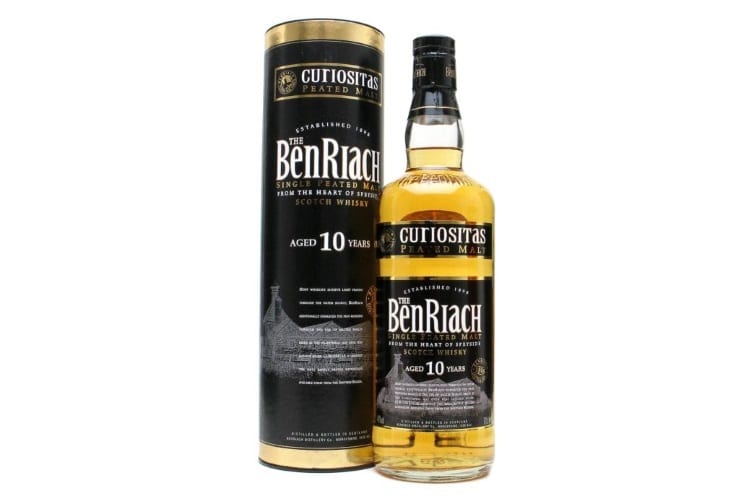 5. BenRiach Curiositas 10 Year
Let's take a brief excursion to the Speyside region, which yields some of the best selling single malts in the world and is known for whiskies with earthy, grassier notes. The BenRiach infuses some of those Speyside flavours with briny peat to deliver the best of all worlds in one exceptional dram.
ABV: 46%
Price: €44.67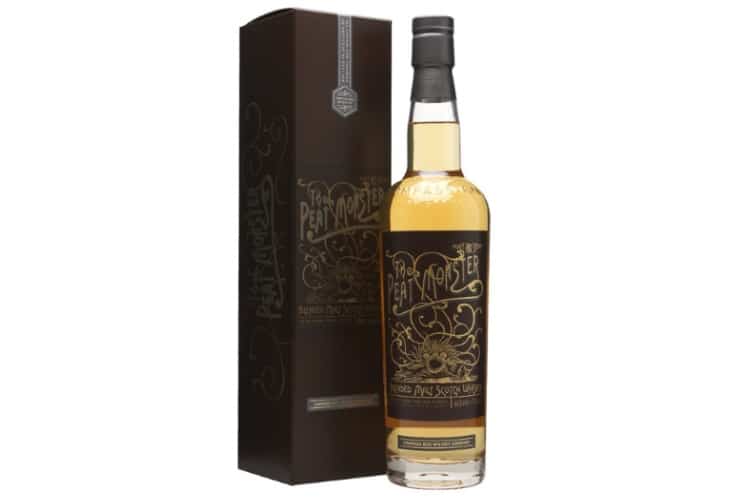 6. Compass Box Peat Monster
With a name like Peat Monster it would seem almost criminal not to include this expression on our list. To create a layered profile, Compass Box blended three distinct malts from three different regions (Mull, Speyside and Islay). This is one smoky whisky made with peat lovers in mind.
ABV: 46%
Price: £46.75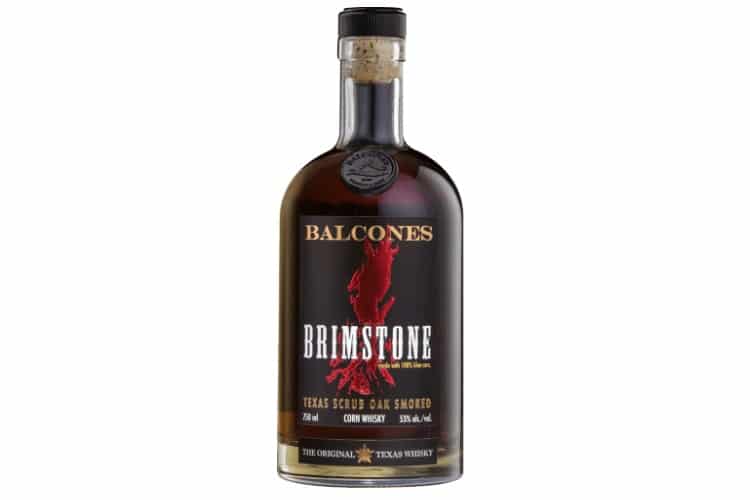 7. Balcones Brimstone
Sure, Scotland might have a few centuries head start on most competitors, but that doesn't mean they hold the monopoly on a delicious dram of smoky whisky. Balcones Brimstone hails from Texas and burns native scrub oak to give their 100% Hopi blue corn whisky some signature smoke before aging. Take that, peat moss!
ABV: 53%
Price: US$51.95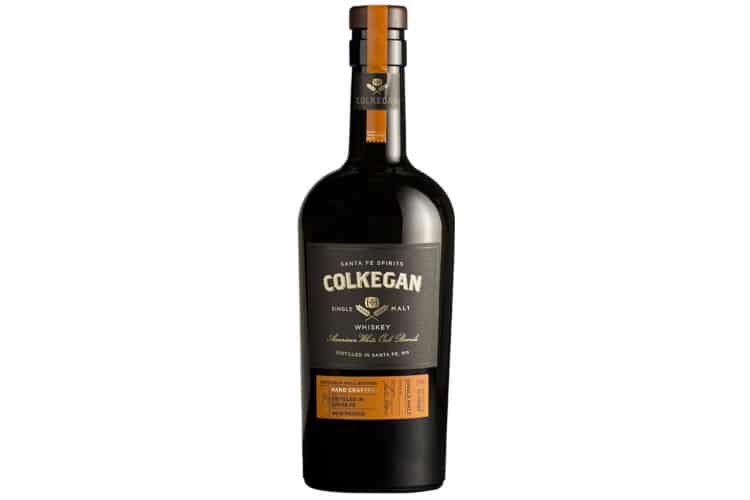 8. Colkegan Single Malt
Another indicator that America won't just lie down and let Scotland hog the smoky whisky spotlight, New Mexico's Colkegan uses good old mesquite smoke to give their whisky a palate-exploding edge.
ABV: 46%
Price: US$59.99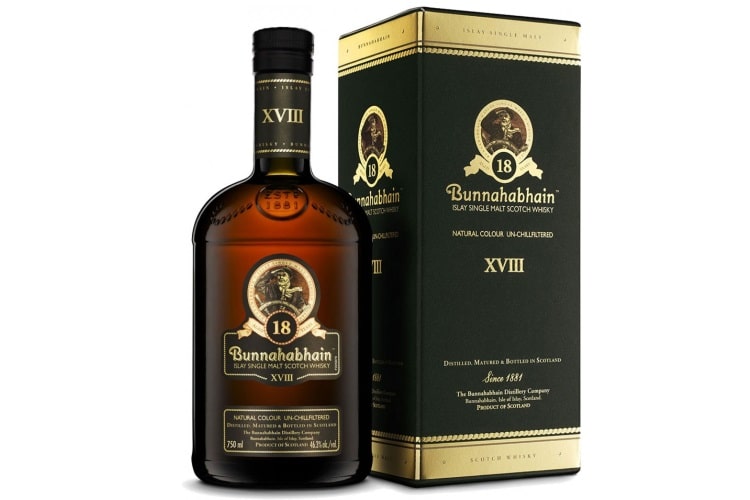 9. Bunnahabhain 18-Year
Islay's Bunnahabhain goes the all-natural route for this incredible expression that has whisky fans raving. The newly unveiled 18-Year does away with chill filtering and colouring to achieve a richly dense texture, an organic sherry colour and an ABV of 46.3%. The taste is big on sweet sherry with some peat and salt thrown into the mix and a nice, long finish. For a whisky of this calibre, the price can't be beat.
ABV: 46.3%
Price: £120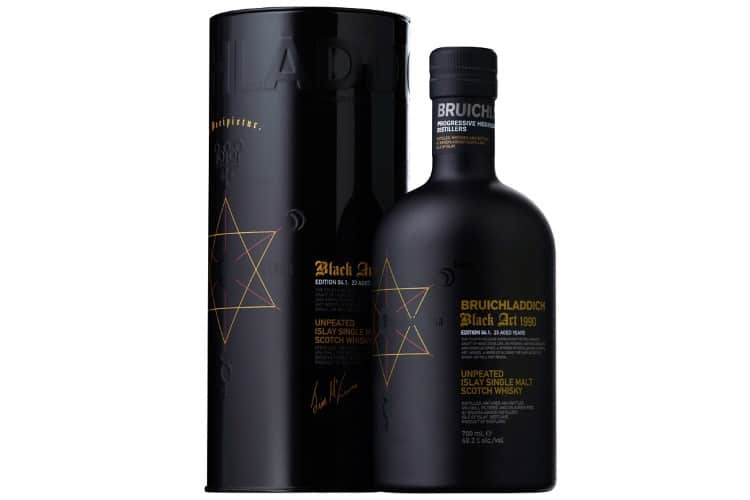 10. Bruichladdich Black Art 4 1990
For the fourth incarnation in their ongoing Black Art series, Bruichladdich's 23-Year Old Scotch entrances the palate with unprecedented levels of depth and warmth. Being it's an Islay Malt expect at least some peat while your mouth swims in notes of charred fruit, chocolate and coconut. Like the black arts themselves, the recipe behind this mind-blowing expression is shrouded in secrecy–enjoy it with relish but don't ask too many questions because if you get any answers you might never be heard from again.
ABV: 49.2%
Price: €280.23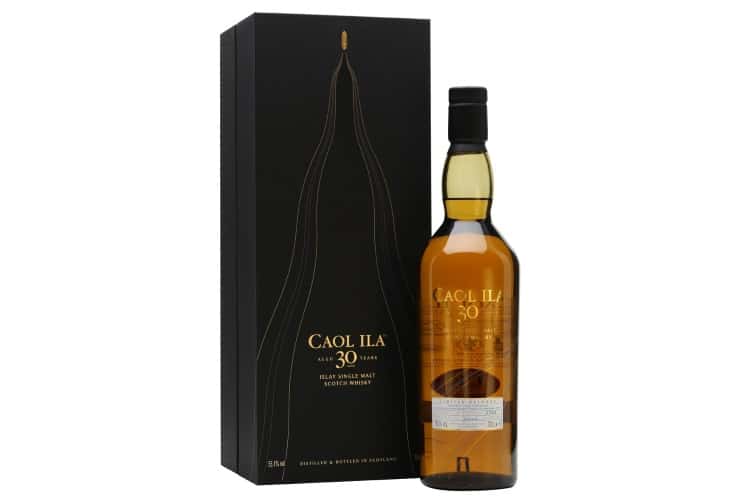 11. Caol Ila 30-Year Old
We opened this list with a "no-age" Scotch and we'll close it with a "well aged" Scotch. Caol Ila celebrates the best of its surroundings with a matured smoky whisky that's also bursting with cream and nuts. Caol Ila's 30-Year is the quintessence of Islay with loads of peat balanced but not compromised by deep notes of fruit and menthol. Should you go seeking this beautiful liquid beast in a bottle, be ready to spend some serious dough.
ABV: 55.1%
Price: US$749.99
You'll also like:
A Beginner's Guide to Rye Whiskey
Have a Blast with the Champagne Gun
5 Ways to Stay Healthy as a Bachelor