$435,000 Karuizawa is the Most Expensive Japanese Whisky Ever Sold
Sotheby's has been racking it up lately. Once again the auction house has set another record for the most expensive Japanese whisky ever sold. This bottle of Karuizawa 52 Year Old Cask #5627 Zodiac Rat 1960 bottle of whisky went to a private collector in Asia and pulled in a hefty price of US$435,273.
The pricy bottle came from the now-defunct Karuizawa distillery and had the distinction of being the oldest bottle ever released from the distillery. It's actually the only bottle of 41 to be distilled, which no doubt helped increase its price. The bottle was originally estimated to bring in US$260,000, but the winning bid nearly doubled that early estimate. As is, it won a 67.41 per cent markup. The sale bested previous records, like the Suntory Yamazaki 50 Year Old that sold at Bonhams for $343,000.
You'll also like:
15 Best Whisky & Scotch Glasses – A Complete Guide
Diageo's Special Releases Collection Brings 8 Rare Scotch Whiskies Down Under
Full List of Winners at the 2020 World Whiskies Awards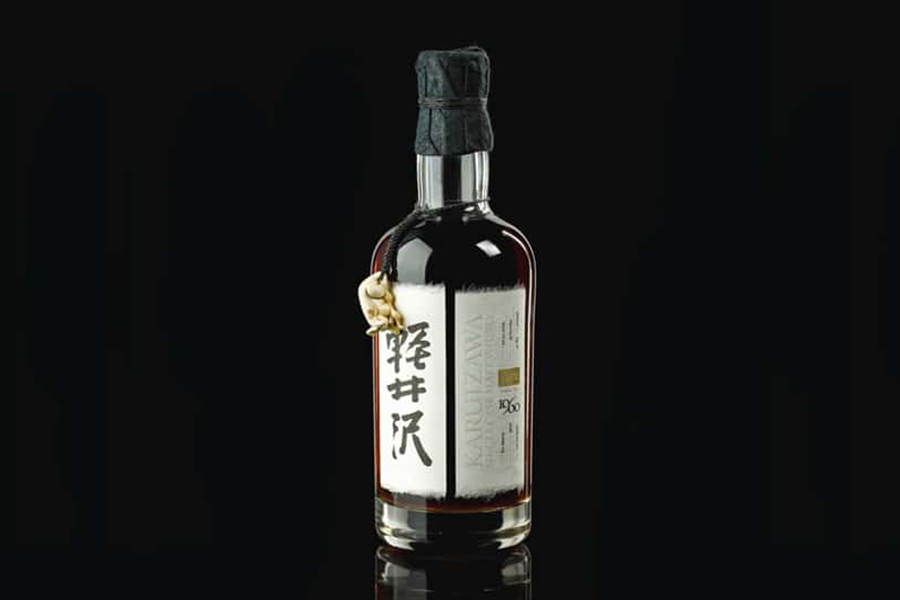 The sale was a part of Sotheby's Finest & Rarest Spirits sale, which included a number of whiskies from the Karuizawa distillery in addition to the 52 Year Old record-breaker. Karuizawa was founded in the 1950s, when malted barley was difficult to come by in Japan, so the distillery had to use malt from Scotland to make their whisky. Karuizawa chose to use Golden Promise, and much like Macallan, who used the same barley, they aged their distillate in sherry casks. The result was a very high-quality whisky. The distillery did well through the 1970s, but in the 1980s, sales for Scotch and whisky dropped. By 2000, Karuizawa was forced to shut down. A year later, Karuizawa's 12 year old whisky was awarded Gold at London's IWSC. But it wasn't enough to resurrect the distillery, and it was demolished in 2016. The 52 Year Old from cask #5627 was the oldest Japanese whisky to ever be bottled, and now it has the distinction of being the most expensive Japanese whisky ever sold.
You'll also like:
15 Best Whisky & Scotch Glasses – A Complete Guide
Diageo's Special Releases Collection Brings 8 Rare Scotch Whiskies Down Under
Full List of Winners at the 2020 World Whiskies Awards