9 Best tattoo artists in Melbourne
Instead of just Googling "tattoo places near me" why not put yourself in the hands of the best tattoo artists in Melbourne like Third Eye Tatoo or Good Luck Tatoo?  Melbourne is renowned for artistic endeavour, and 'tattoo culture' is made famous by AFL athletes like Dustin Martin, or back in the day—Dane Swan, it's part of the inspiring tattoo movement in Melbourne.
Our expert team of editors care about your next 'permanent' choice and have compiled an independent list of their favourite tattoo parlours in Melbourne so you don't end up with something you'll regret. The city and its surroundings offer dozens of places to choose from, so doing a little research will go a long way to nailing the perfect tattoo. In each of these studios below, you will find a steadfast dedication to precision and craftsmanship, unique and thoughtful design and excellence in execution.
RELATED: Head to one of these Melbourne bars after getting inked.
Best tattoo artists in Melbourne at a glance
Our list of best tattoo artists in Melbourne goes like this.
Now we've had a look at our favourites, let's check out the complete list.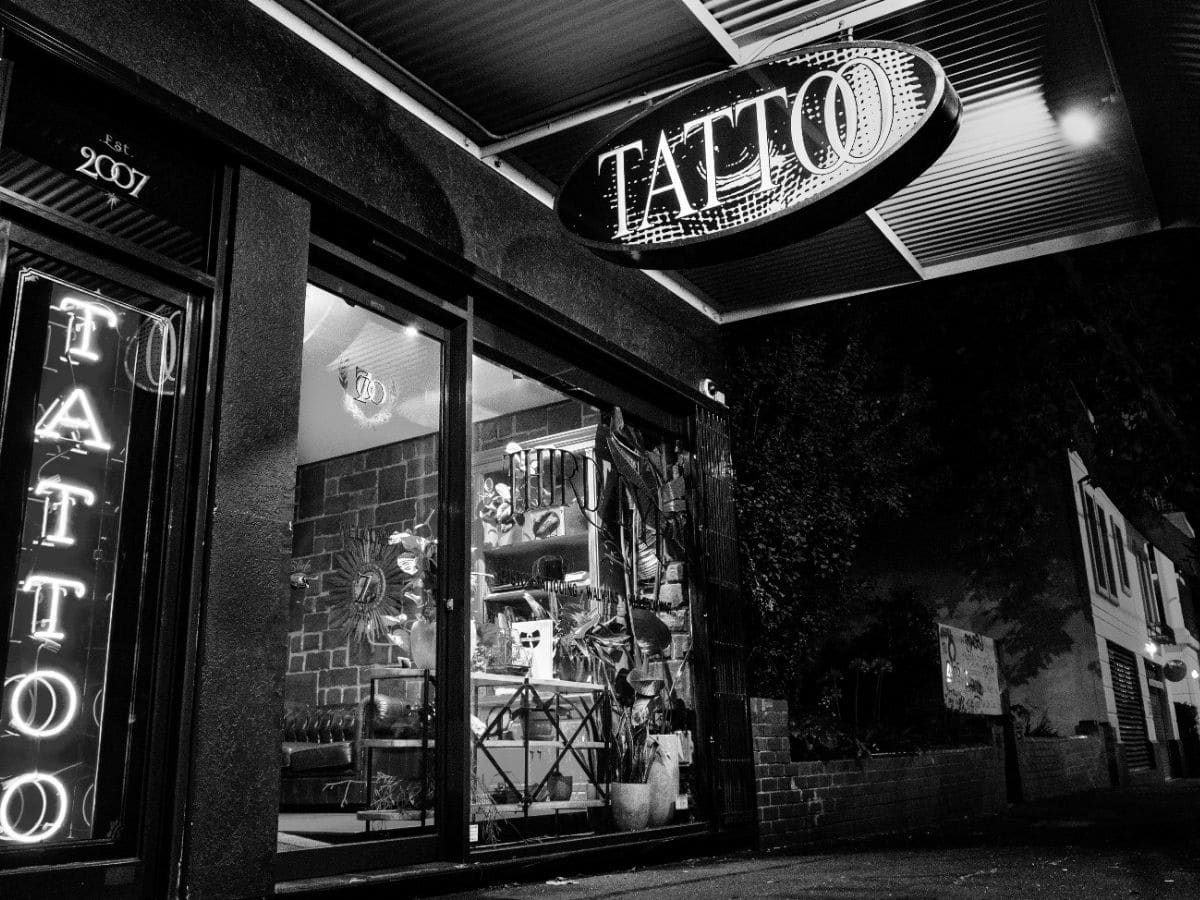 1. Third Eye Tattoo
Tucked away in Melbourne's Inner North, Third Eye Tattoo houses a few of the industry's most talented and iconic artists. Each tattooist has their private studio within the parlour, decked out with artwork from around the world to inspire your next piece. This open and welcoming tattoo parlour offers all styles of tattooing and accommodates both walk-ins and consultations.
Address: 700 Nicholson Street, Fitzroy North, Melbourne, 3068
Phone: 03 9486 1333
Hours: Mon-Sun 11 am-6 pm
Best For: Small Tattoos
What We Like: A clean shop is essential for places like cafes, restaurants and, you guessed it—tattoo parlours—and this place is clean.
---
Featured Video from Man of Many
---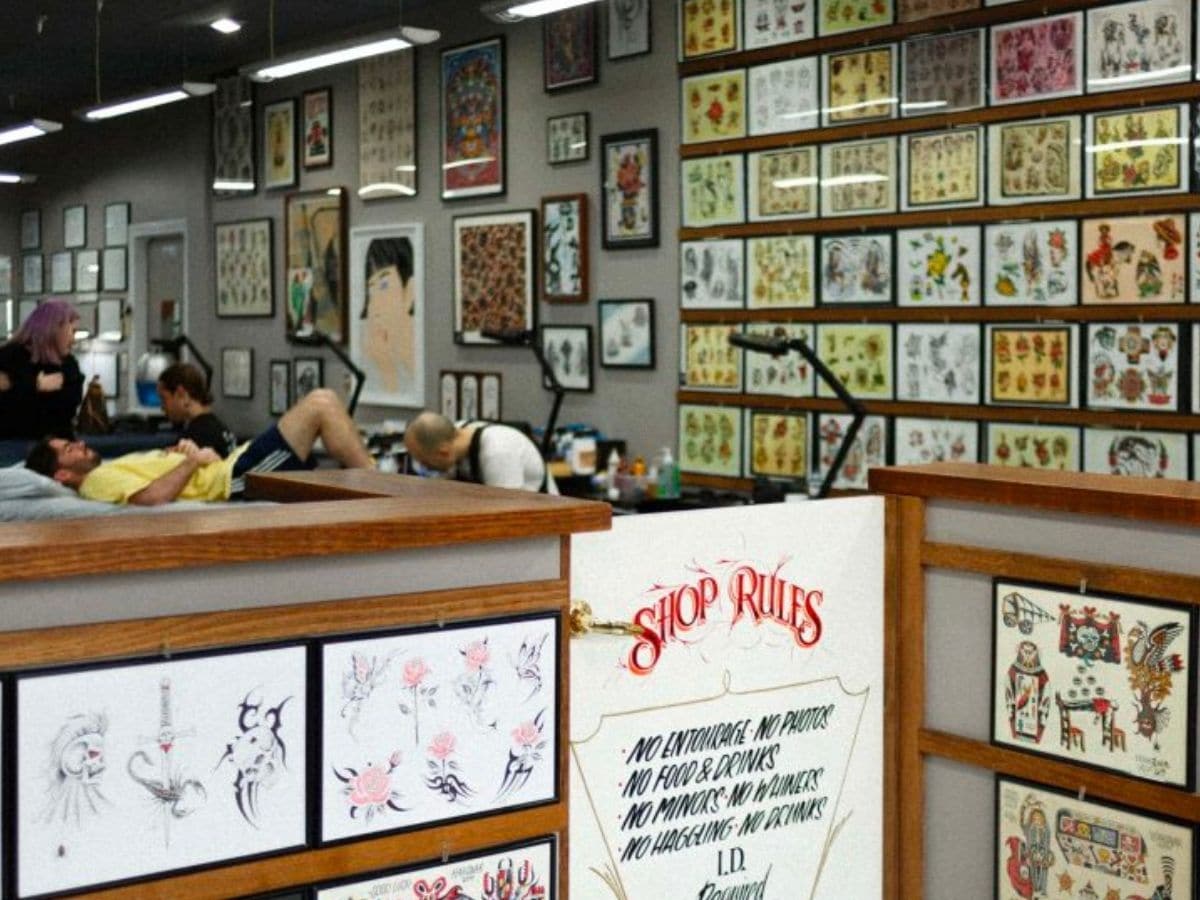 2. Good Luck Tattoo
Good Luck may be the sentiment, but you won't need it when in the hands of the dedicated artists at this busy tattoo parlour in inner-city Melbourne. Since 2012, Good Luck Tattoo has been inking its customers with bright, bold, quality tattoos that stand the test of time. You can choose a design from the extensive collection on the wall or have a chat with some of the best tattoo artists Melbourne has to offer for something more personal.
Address: 454 Church Street, Cremorne, 3121
Phone: 03 9429 9996
Hours: Mon-Sat 11 am-6 pm
Best For: Colourful tattoos
What We Like: If you're feeling nervous about the process or ink generally, friendly staff can go a long way. You'll find the staff to be friendly and helpful.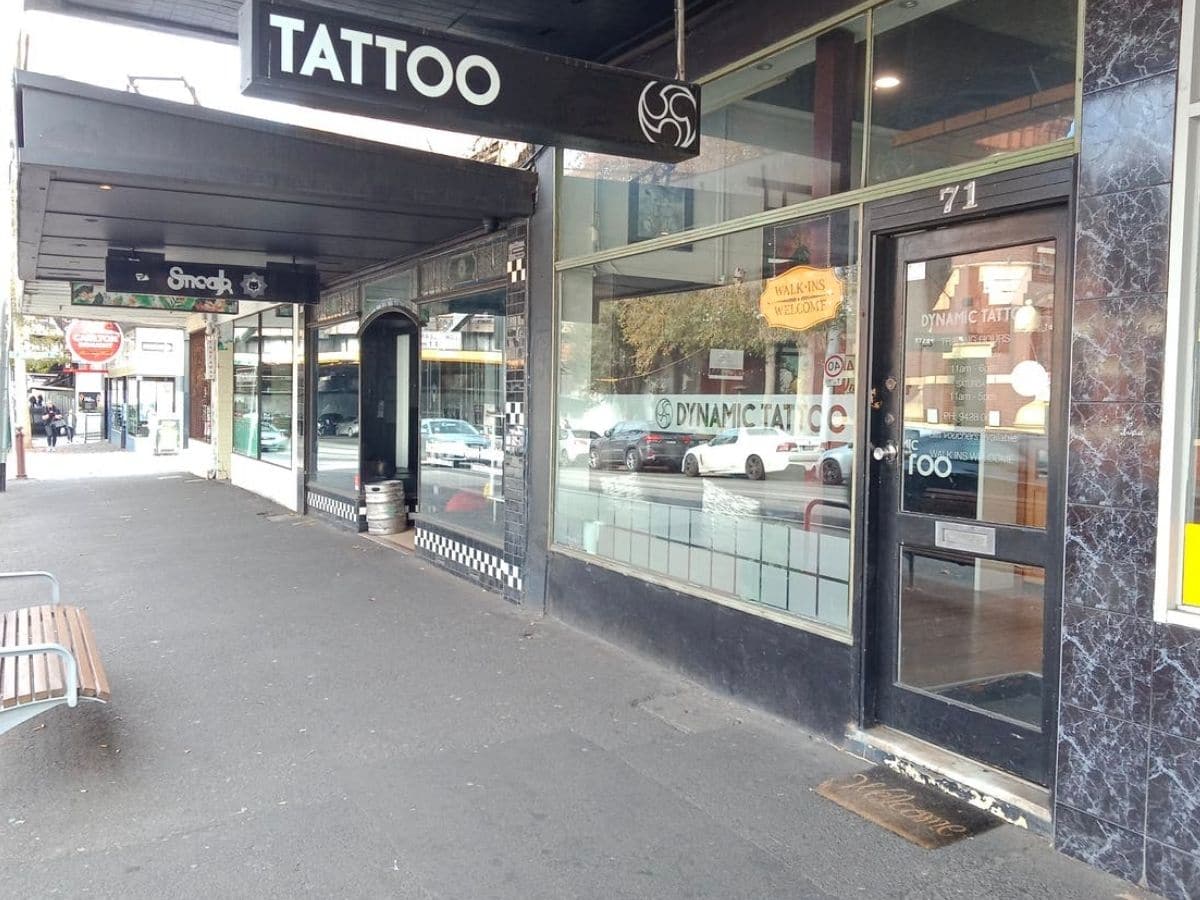 3. Dynamic Tattoo
A Melbourne tattoo establishment since 1991, Dynamic Tattoo houses seven resident artists producing some of the finest ink in the city. There's a definite Japanese flavour here, thanks to the renowned work of founder Trevor McStay. Yet the diverse and talented line-up of tattooists at this parlour can handle any style, from traditional Americana to intricate black and grey work or bright and colourful imagery.
Address: 71 Swan Street, Richmond, 3121
Phone: 03 9428 0444
Hours: Mon-Fri 11 am-6 pm, Sat 11 am-5 pm
Best for: Abstract tattoos
What We Like: Professional staff.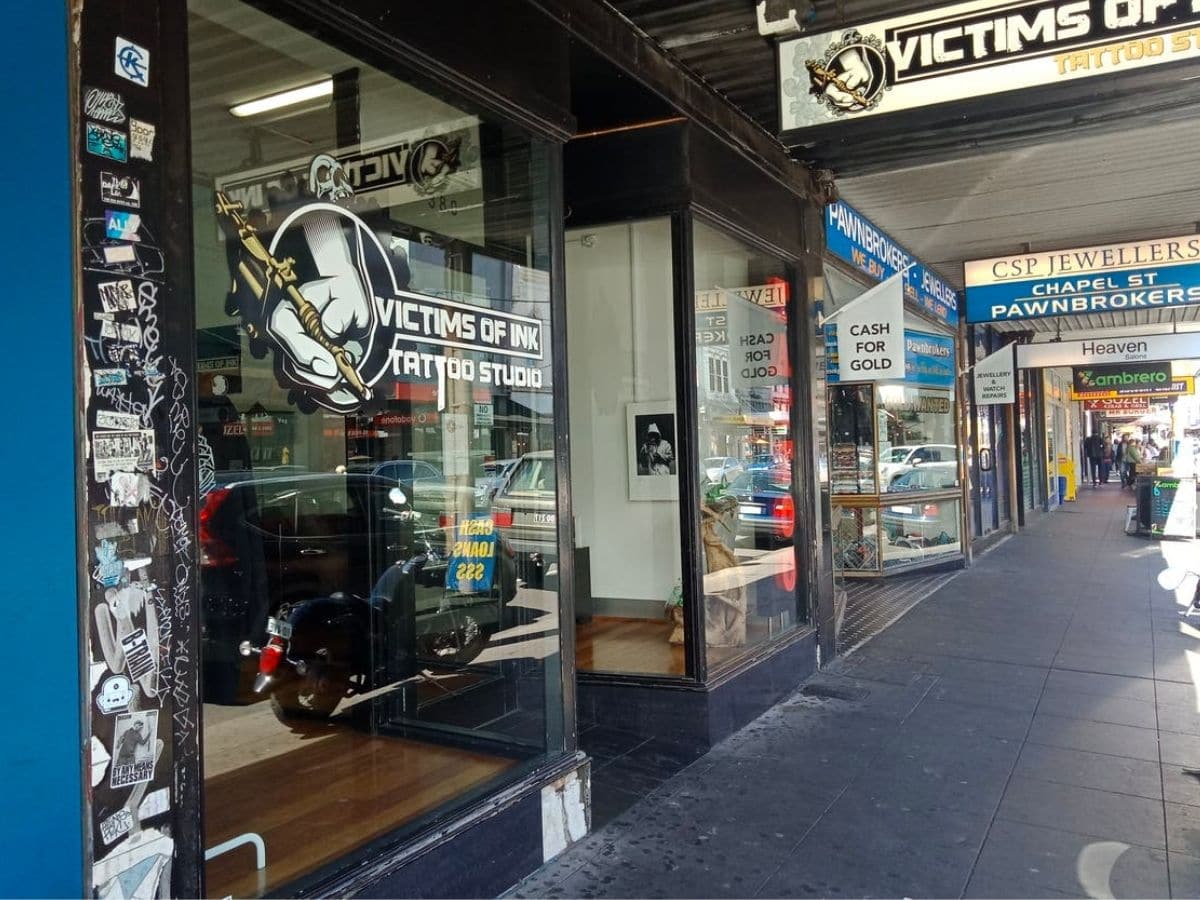 4. Victims of Ink
No matter how complex or straightforward the design, the talented and diverse crew of artists at Victims of Ink can handle it. The emphasis is on custom pieces, but they also accept walk-ins, retaining the excitement of the classic street tattoo shop for those spurred by the moment. The vibe is friendly and warm, the tunes are banging, and the staff are professional and stick to the most stringent of hygiene standards.
Address: 380 Chapel Street, South Yarra, 3141
Phone: 03 9827 3369
Hours: Mon-Sun 11 am-8 pm
Best For: Large tattoos
What We Like: Their detailed animal tattoos will have you ready to cover your arms in lions.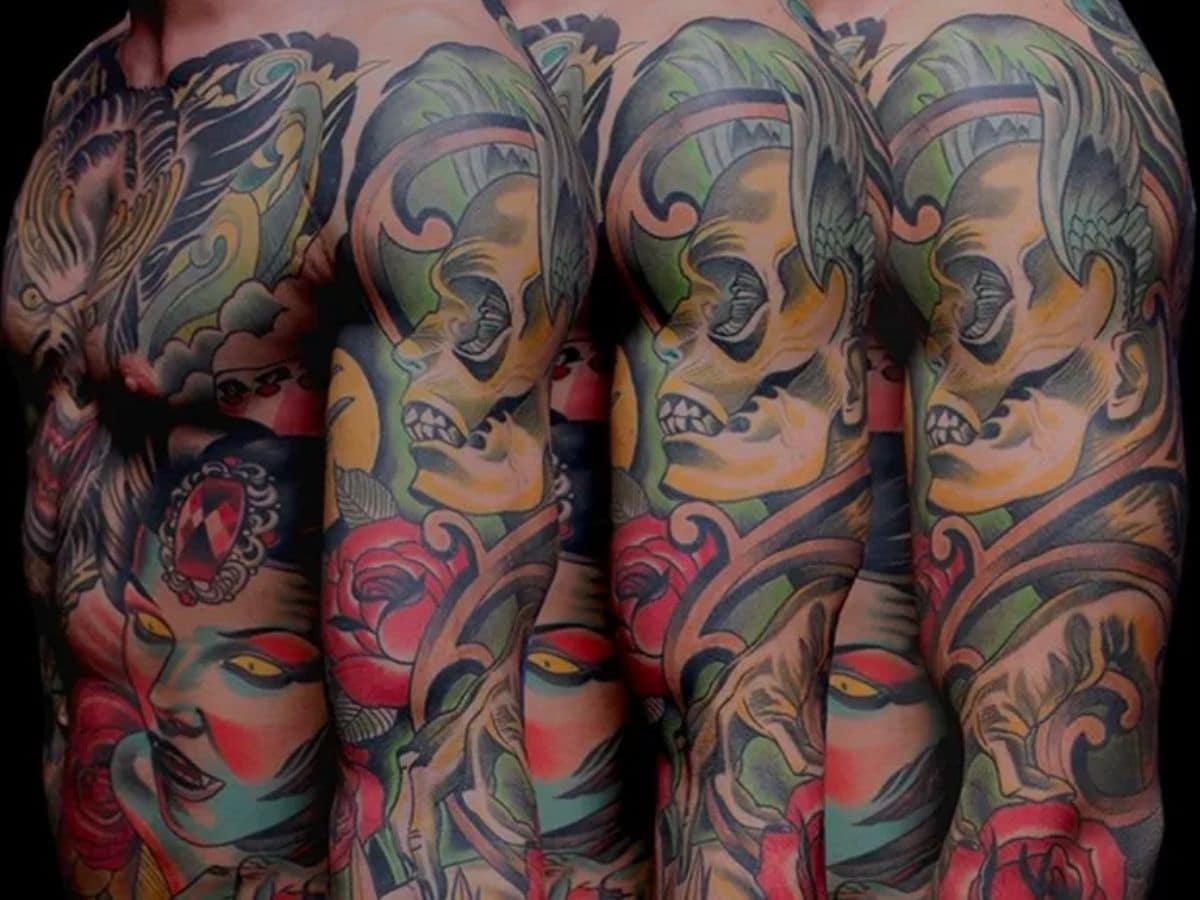 5. Devil's Ink Tattoo
One of the city's best-known tattoo parlours, Devils Ink Tattoo, has been inking Melburnians since 2002. The three Melbourne tattoo artists, Justin, Andy and Brendan, have a wealth of experience, knowledge and awards between them. Whether it's a walk-in inspired from the extensive flash art or a custom traditional, neo-traditional, Japanese or portrait realism, these guys execute precise and bold tattoos and keep the good vibes coming.
Address: 18 Hall Street, Newport, 3015
Phone: 03 9399 2007
Hours: Tue-Sat 11 am-6 pm
What We Like: Clean atmosphere.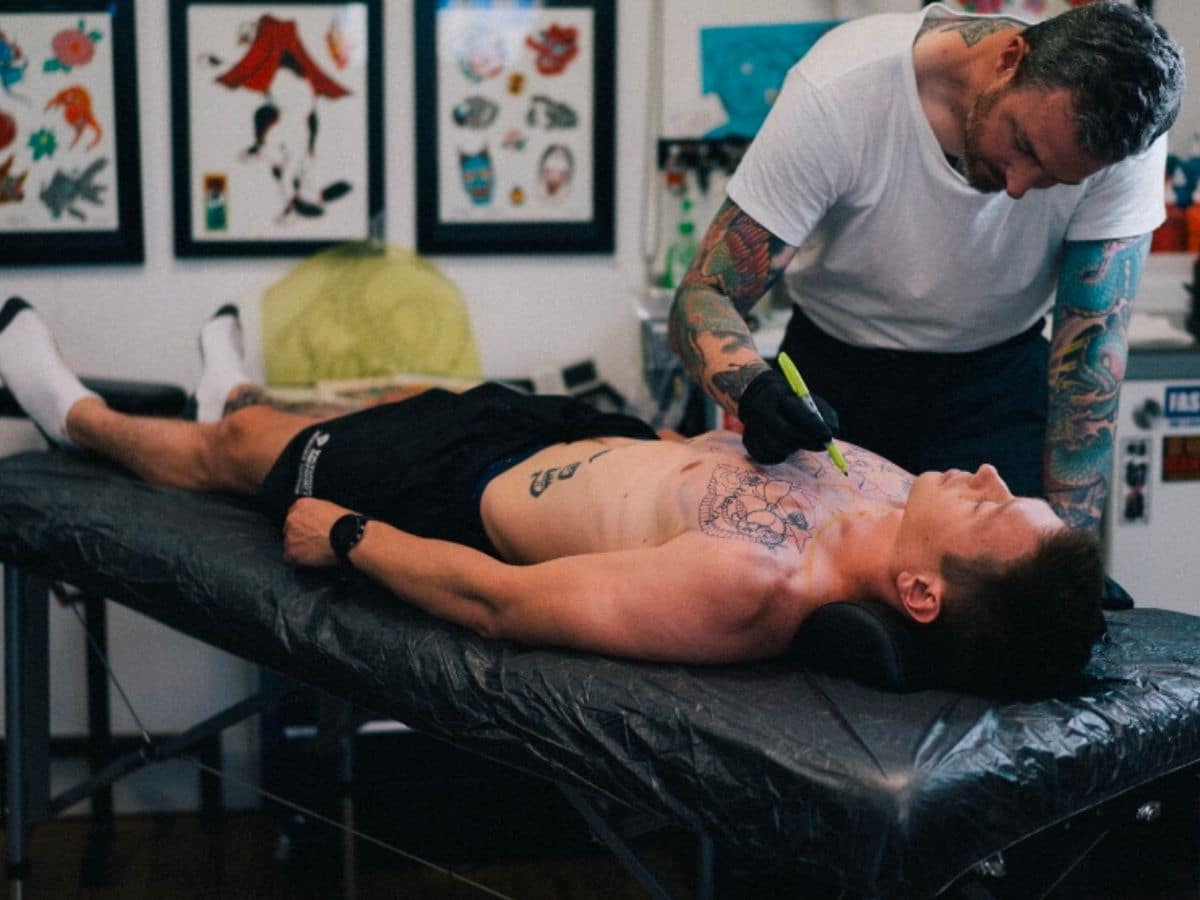 6. Melbourne Tattoo Company
This tattoo shop in Melbourne is tucked away in the loft of a historic building. It can be tricky to track down, but a vast and colourful oasis awaits for those in the know. The Melbourne Tattoo Co. is built on a foundation of exceptional quality of work, a passion for clean and lasting aesthetics, and a bond between artist and client based on openness and understanding. Each of the nine residents are some of the best tattoo artists in Melbourne and are often booked for months in advance.
Address: Level 2, 2 Somerset Place, Melbourne 3000
Phone: 03 9602 2555
Hours: Mon-Thu 11 am-6 pm, Fri 11 am-9 pm, Sat-Sun 11 am-6 pm
What We Like: Safe cleaning practices.

Check out Melbourne Tattoo Company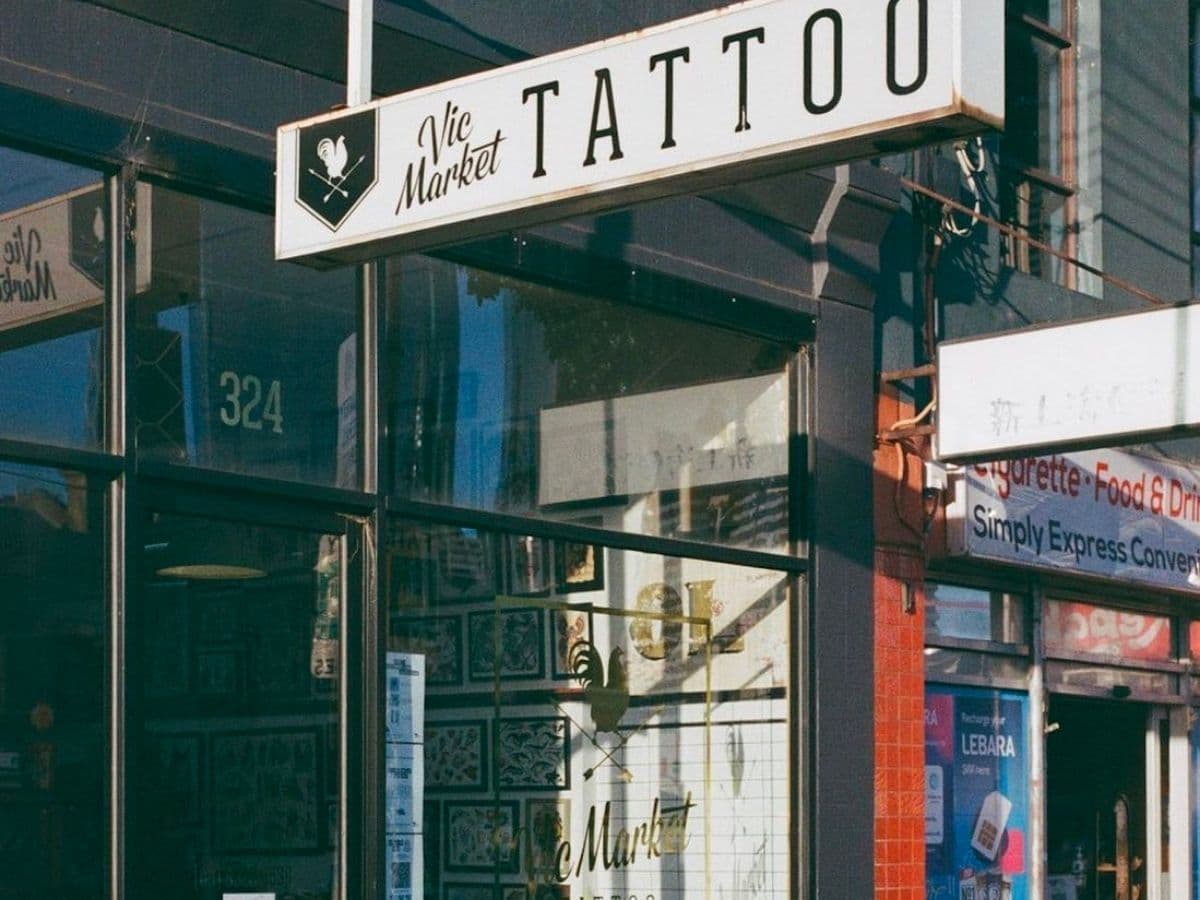 7. Vic Market Tattoo
An iconic studio in the Melbourne tattoo scene, Vic Market Tattoo is one of the city's longest-running ink establishments. 7 tattooists call this parlour home, each bringing a unique and distinctive style to the table. With an impressive amount of experience between them and work that covers a wide range of styles, you're in good hands with these talented artists. Undoubtedly a frontrunner for the best tattoo Melbourne has to offer.
Address: 324 Victoria Street, North Melbourne, 3051
Phone: 03 9326 5530
Hours: Mon-Sun 11 am-7 pm
What We Like: Sometimes you'll need care even after your design is complete, after-care products are available for purchase.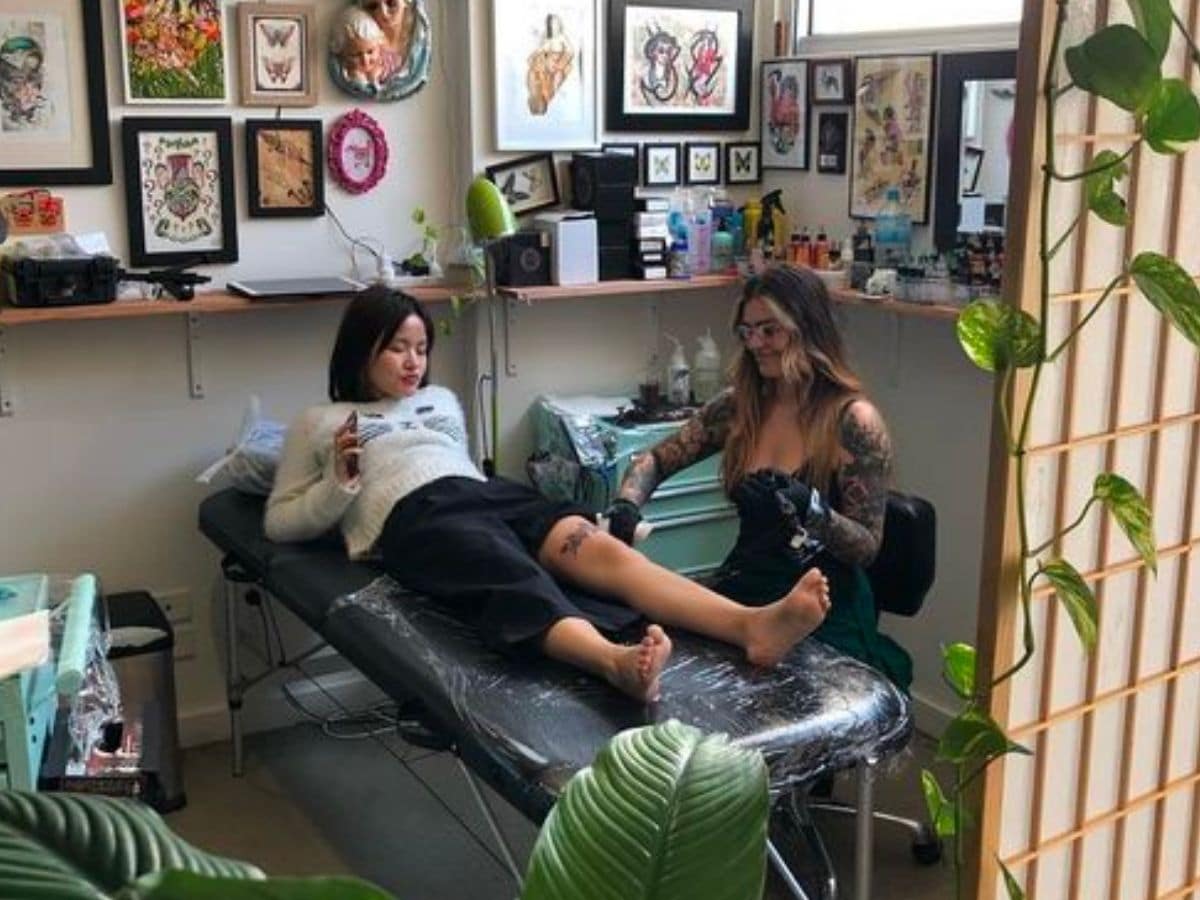 8. Hot Copper
The focus at Hot Copper is custom pieces, so booking ahead is essential. With seven of Melbourne's finest female artists, this is the perfect venue for women to feel comfortable, although gents are welcome too. Each tattooist is versed in a range of different styles, from bright and flowery Tropicana to abstract realism and everything in between. Close to Coburg station, you will need to make a booking to find out exactly how to get there.
Address: Coburg, Melbourne, 3028
Phone: 03 9350 1108
Hours: Tue-Wed & Fri-Sat 11 am-6 pm
Best For: Minimalist tattoos
What We Like: In situations such as these, it's great to have people who know their stuff, and you'll find knowledgable staff at Hot Copper.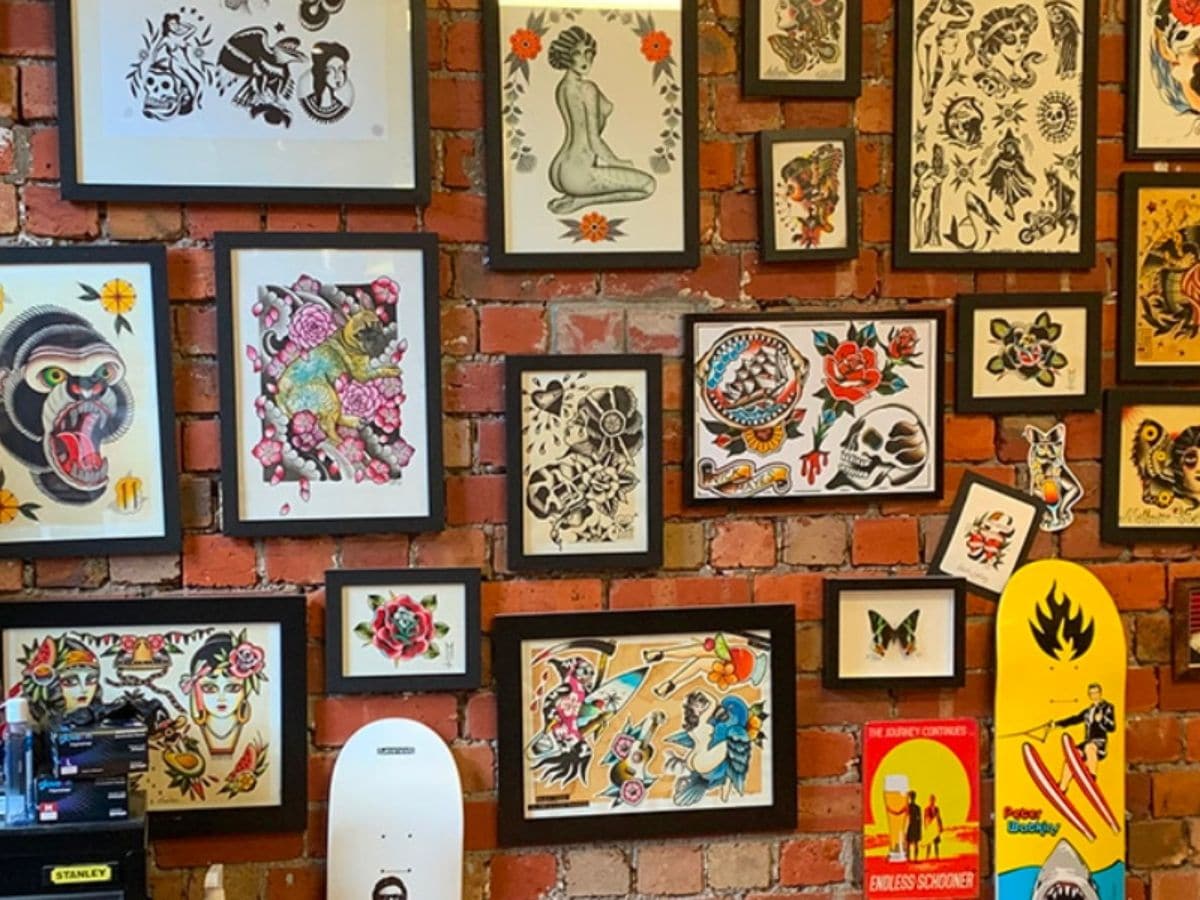 9. Blue Lady Tattoo
Rounding out our list of best tattoo shops in Melbourne is Blue Lady Tattoo. Step right off the streets of Melbourne's CBD and into the bright and spacious loft warehouse that Blue Lady Tattoo calls home. Every wall is adorned with art and artifacts, the vibe is fun and friendly and the resident crew consists of eight of Melbourne's best tattoo artists. There's a strong emphasis on good old traditional designs, yet each artist adds their own modern twists to spice things up a little.
Address: Level 1, 67 Hardware Lane, Melbourne, 3000
Phone: 03 9972 3371
Hours: Sun-Mon 11 am-6 pm
What We Like: The affordability.

Things to consider before heading to a Melbourne tattoo shop
When looking for a tattoo artist, here are a few things to keep in mind:
Price: The type of tattoo you want will vary by size. Keep in mind that some shops also have a deposit fee upfront.
Skill: If you want a detailed tattoo, look for an artist with experience in the field. Different artists have different skill sets.
Style: Think about the type of style you're going for. A good artist should be able to keep the style you want while doing it in their ability.
Availability: Some tattoo shops require booking upon request for a tattoo. Can your appointment be a walk-in, or is a booking needed?
Cleanliness: Safety should always come first, especially when it comes to tattoos. Probably one of the most important components make sure your shop is implementing good safety and sanitary practices with their needles.
How Man Of Many chose the best tattoo artists in Melbourne
With an editorial team full of adventures, Man Of Many has had the unique opportunity to directly sample tattoo artists from the best spots in Melbourne. It is also based on our experience, in-depth research and customer reviews of tattoo artists in Melbourne. As expert journalists who guide people between competing products and services, we have provided our independent opinion in formulating Man of Many's selections. Our editors have considered location, service and hygiene while also making a concerted effort to highlight a few spots outside of the CBD. You can review our editorial policy here surrounding how we maintain our independence in our editorial reviews.
Alternatives to Melbourne tattoo artists
Why not check out these other cool places when you're in Melbourne? Take a break and try some of the 6 Fun (& Safe) Things to Do in Melbourne This Weekend or dine out and visit 9 Spots for the Best Dumplings in Melbourne.  For other information to get the best tattoo, here are the 40 Best Tattoo Ideas for Men, or if you're going for something simple use our guide 50+ Minimalist Tattoo Ideas That Prove Less is More.
General FAQ
Who is the best tattoo artist in Australia?
Joe Metrix and Beau Parkman from Victims of Ink are considered among the best tattoo artists in the country.
How much do tattoos cost in Australia?
Prices typically start at $150 per hour and can exceed $200 per hour depending on the skill of the artist.
Where is the most painful spot to get a tattoo?
Anywhere that has a lot of nerve endings or is close to bone will likely be a painful place to get tattooed. These include ribs, back of the knees, hips, stomach, neck, head/face/ears, lips, fingers/toes/palms, along the spine, top of foot, armpit, elbow/kneecap, inner bicep, ankle, shin, nipples and groin area.
You'll also like:
---
Featured Video from Man of Many