Celebrate Christmas with Four Pillars' Pudding-Distilled Gin
Yes, I know it's not Christmas yet, but that doesn't mean we can't look forward to the holiday season with a bottle of Four Pillars Gin. Especially if its a once a year tradition returning for its fifth festive season! Pour yourself a Christmas Gin and Tonic this year and celebrate family and friends and being together, even if only in spirit.
A tribute from their distiller Cam to the four things he loves the most: Australia, Christmas, gin and his late mum, Wilma. So do yourself a favour, and after you're done pouring one out for Wilma, get yourself a bottle of Christmas Gin Pudding and enjoy this year's incredible recipe.
You'll Also Like:
Sydney's Kings Cross Distillery is a New Speakeasy With an X-Rated History
2020 Whisky and Gin Advent Calendars are Now Available for Pre-Order
10 Best Cognac Brands to Spruce Up Your Snifter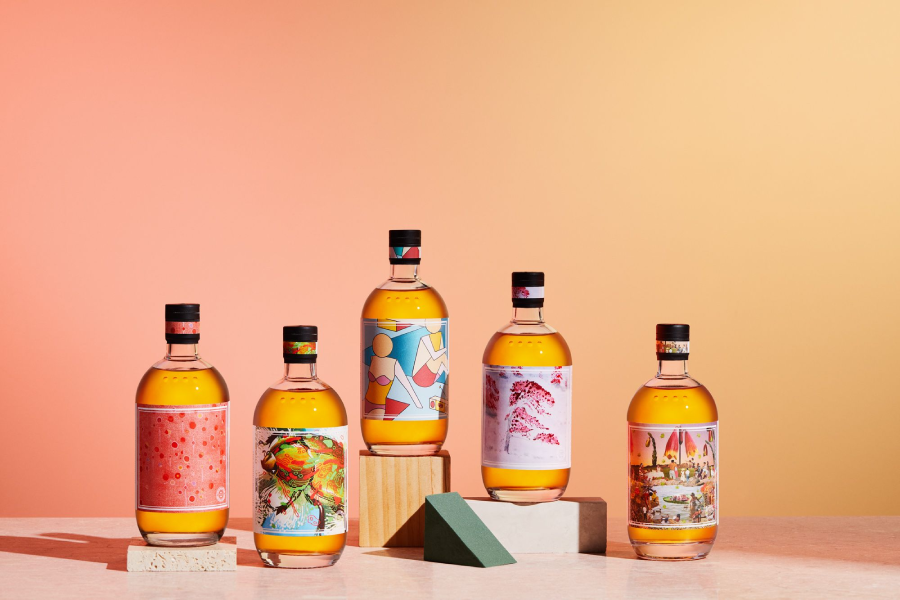 Made every year by Wilma using the 1968 Australian Women's Weekly recipe, she made the delicious treat on Victoria Derby Day, the Saturday before Melbourne Cup, while the rest of the family watched the races. Since Derby Day 2015, Cam and his family, joined by the families of fellow co-founders Stu Gregor and Matt Jones, cook up a batch of Wilma's Christmas Gin Puddings and put them in the botanical basket of Wilma (our still) and distill a gin.
With COVID-19 preventing the Mackenzies, Gregors and Joneses from seeing each other for the annual tradition, this year the spirit of Wilma's pudding transcends the nations' closed borders with a little help from Zoom. Aged in several 100+ year-old Muscat barrels, including two 125-year-old ex-William Grants whisky barrels, the Christmas Pudding Gin is then finished with a nip of Classic Rutherglen Muscat, for a touch of richness. There's also a splash of their own muscat too, for a bit of secret sauce we assume.
What you get when it's all said and done is a bottle that smells and tastes like Christmas. Teaming up this year with Melbourne-born and Berlin-based artist Lucy Dyson for the label art, this year's artwork is a reimagining of the warmth, closeness and togetherness of a traditional Christmas day and places it in a surreal Australian landscape.
Visit the Four Pillars website to make sure you get your bottle before Christmas. If it's your first time trying this magical drink, then check out their serving suggestions below for how you can best enjoy Four Pillars Australian Christmas Gin. While it is best poured over your pudding or sipped neat, if you're a creative cocktail shaker, then here are few drinks for you to try out.
Gin & Ginger
45ml Christmas Gin
2 dashes bitters
Ginger beer or ale
Lime
Add gin and bitters to a highball glass over ice, squeeze in half a lime and top with ginger beer or ale (your choice). Drop in the squeezed lime as garnish.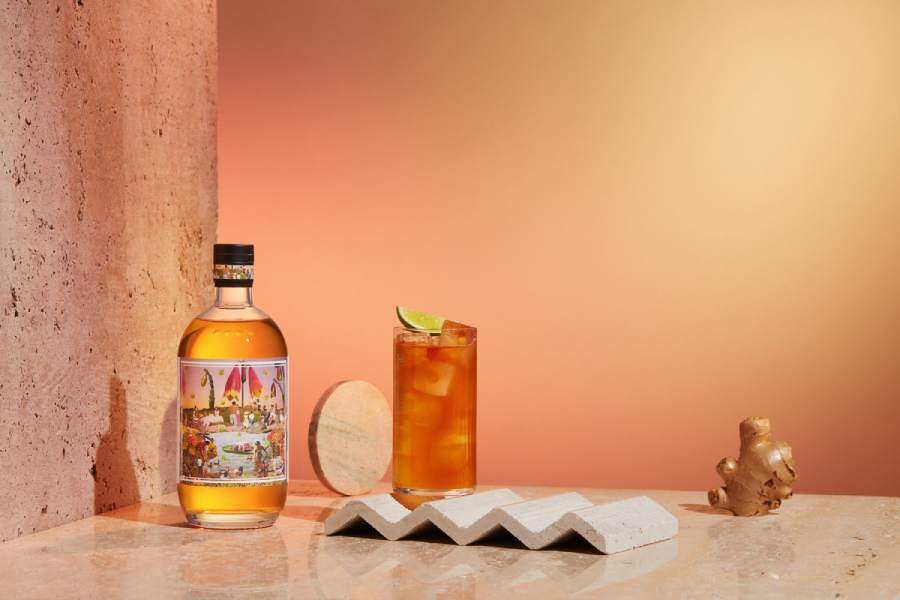 Big Pash
30ml Christmas Gin
60ml sparkling wine
30ml soda water
10ml sugar syrup
Passionfruit
Lime leaves
Scoop the pulp of half the passionfruit into a wine glass. Add remaining ingredients over ice and stir well. Garnish with the other passionfruit half and lime leaves.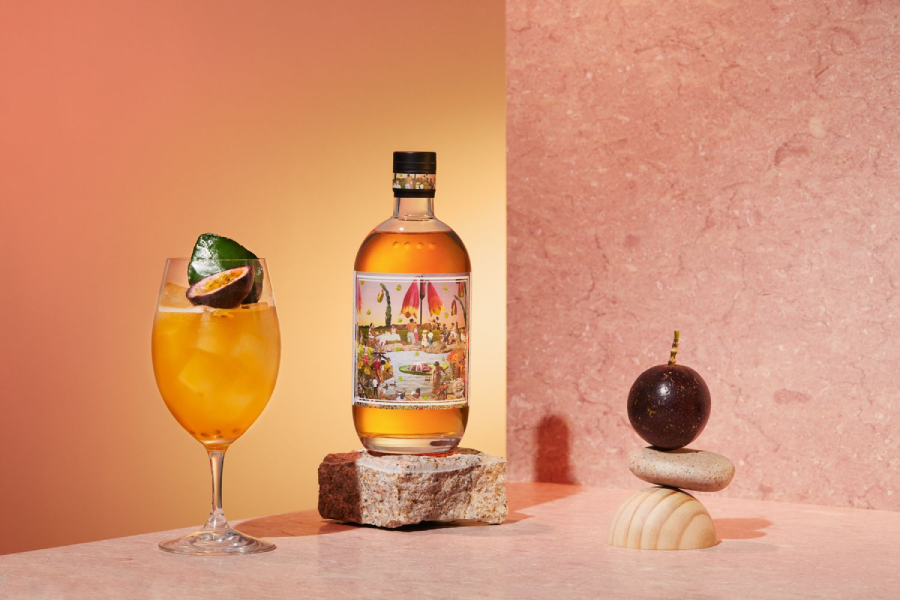 Chrissie Negroni
30ml Christmas Gin
30ml sweet vermouth
30ml Campari
Orange
Add gin, Campari and vermouth (use a rose vermouth if you can) to a short glass over ice. Stir well and garnish with a wedge of orange.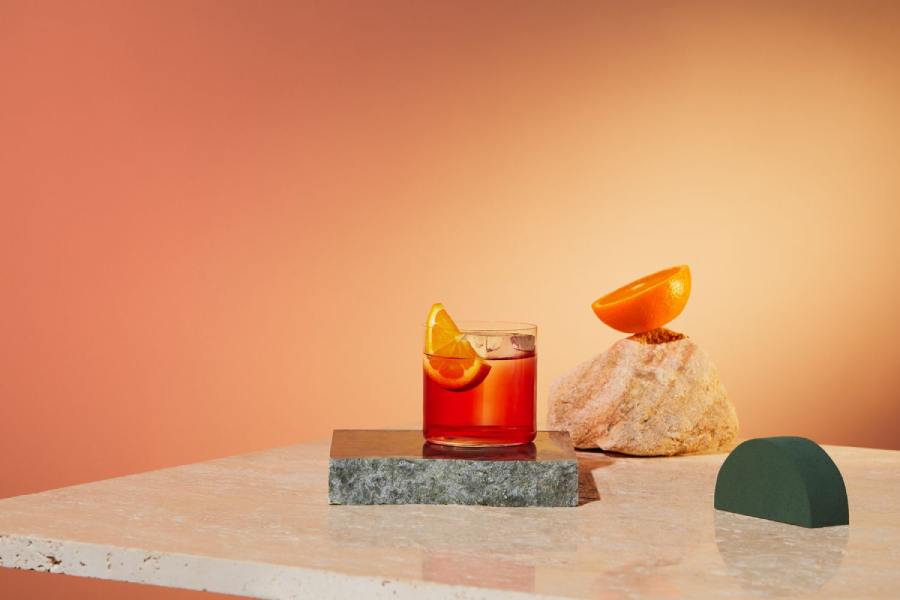 Colada Punch
500ml Christmas Gin
500ml coconut water
250ml sparkling wine
250ml pineapple juice
Juice of three limes
Pineapple
Lime
Mix all the ingredients in a punchbowl over ice. Garnish with pineapple and lime.
You'll Also Like:
Sydney's Kings Cross Distillery is a New Speakeasy With an X-Rated History
2020 Whisky and Gin Advent Calendars are Now Available for Pre-Order
How to Make the Perfect Old Fashioned for International Whisky Day