Sydney's Kings Cross Distillery is a New Speakeasy With an X-Rated History
Welcome, welcome. Kings Cross (technically Potts Point) will now be home to a triple threat venue that delivers smooth vibes and charms of the old-world. This micro-distillery, cellar door, bar and kitchen has been serving up a small bespoke batch of limited gins, vodkas, rums and whiskies since it opened on October 1.
You'll Also Like:
10 Best Australian Beers for Winter
Snoop Dogg is Releasing His Own Cali-Themed Wine
21 Best Alcoholic Ciders For Summer
As the weather heats up in Sydney and more and more of us are begging for a return to normalcy, it's time the locals take back the Cross and embrace nights out on the town once more. With the A Hidden Underground Speakeasy Just Opened in The Rocks set to be reborn, Kings Cross Distillery will be one of the marquee locations riding the wave of lockdown free restrictions.
Nestled between the trendy Macleay Street and the chic laneway of Llankelly Place, this new hidden gem in Potts Point has been highly anticipated amongst hospitality circles. With rustic and stripped-back decor, this new cocktail split level bar rises with exposed brick walls and polished concrete floors. Contrasted by lavish gold details, the mix of plush dark green leather booths and seats with modern finishes transports you back to the speakeasies of the 1920s.
Serving up Spring season delights before Summer truly takes over, the KXD's cocktail menu boasts a myriad of fabulously refreshing beverages. Delivering smokey peach flavours from the Impeachment cocktail, you can countdown the days to the November election as we all watch the world burst like the bubble atop the glass after you take your first sip. Complemented with a deliciously sinful floral gin and tonic, aptly named Sin and Tonique, and a new spin on a gin old fashioned called Pepperation Makes Perfect, KXD has some truly exquisite beverages on offer.
Excited to introduce Sydneysiders to the wonders of this magical venue, director and spirit architect Odelia Potts is ready for the team to share "the stories behind our inspiration, which are reflected in the gins, made here on-site in the heart of the Potts Point Kings Cross Precinct."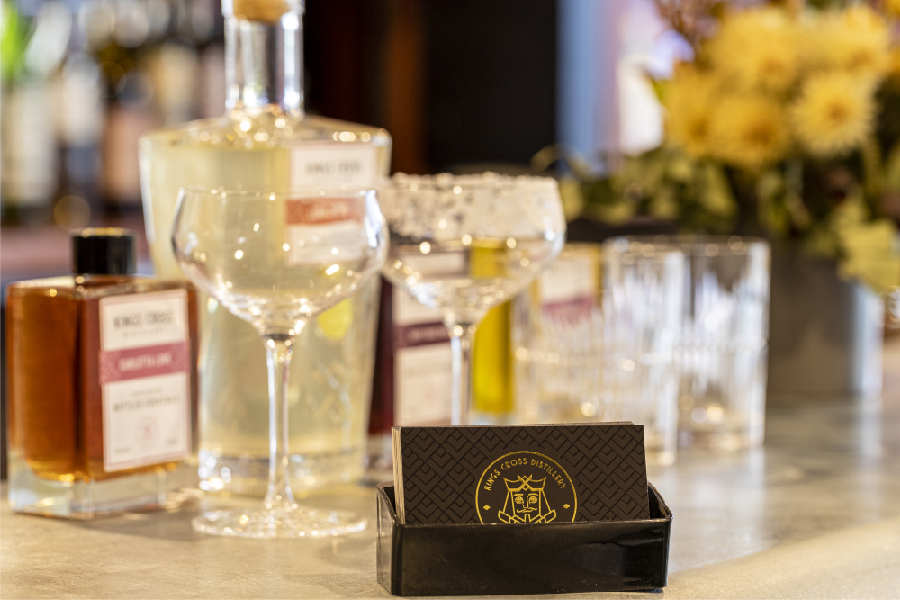 Of course, you can't have a drink without something to eat, and served alongside the great array of drinks will be Mediterranean style share plates with dishes like Boquerones, Garlic Prawns, Albondigas (meatballs in a rich tomato sauce) and Chorizo a la Plancha (grilled chorizo and Manchego cheese). Plus, just like there's always a super-expensive bottle of Whisky behind the bar, there's also Caviar, available in 10g serves, for something extra lavish.
Managing Director, Khare Aoun, added the venue had been a long time coming, with the entire team working hard to build "a gorgeous place for people to enjoy phenomenal cocktails, the culinary gin inspired delights and the warm and friendly atmosphere provided by our staff."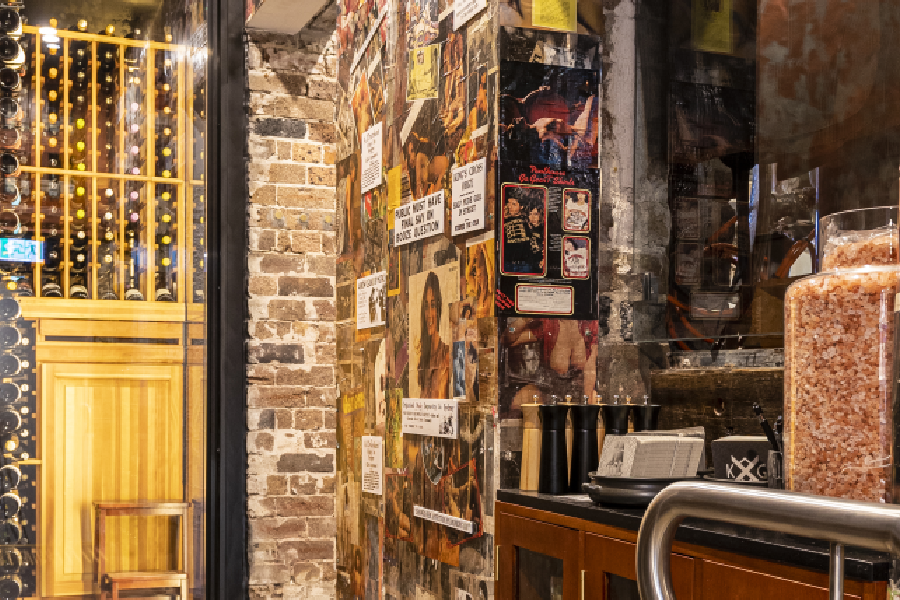 With some added cheek from the venue's history as an X-rated book store, KXD pays homage to its colourful history that even includes a vault that they now use to store the bar's most prized possessions – gin. Just don't forget to say hi to their pot-still "Miss Pottsy," proudly on display so guests can see her work her magic, distilling KXD's signature gin.
"Located at the intersection where the once mischievous glittering half-mile of Darlinghurst Road, met with Sydney's glamorous personality mecca of Macleay Street," Kings Cross Distillery is a must-visit location when it opens ahead of the October long weekend.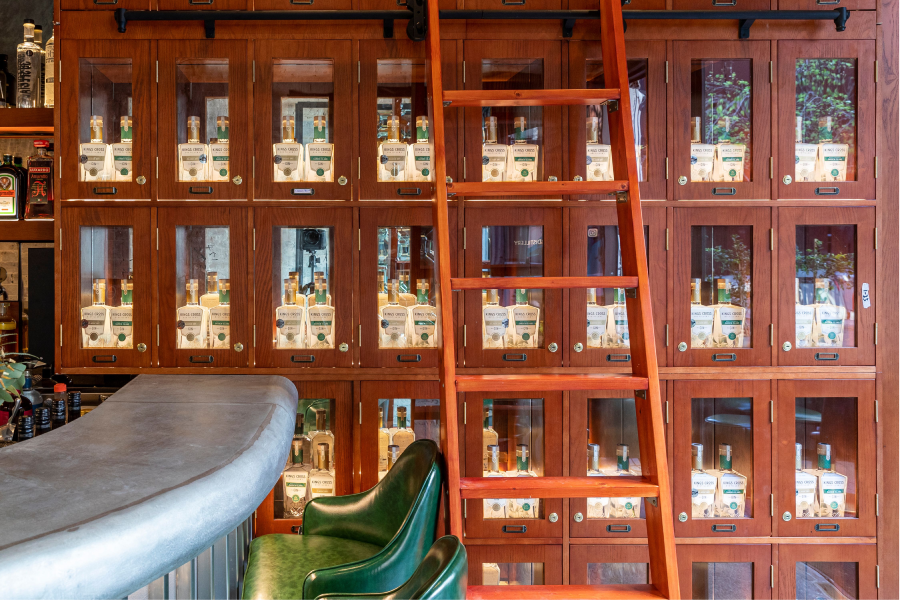 You'll Also Like:
Kingsman Whisky or Statesman Whiskey? Sate Your Inner Spy
Guinness' Barrel-Brewed Beer Gets Festive with Gingerbread Spiced Stout
'Shit the Bed' Hot Sauce Infused Vodka is Now a Thing