Christmas is the time we all show the people we care about most just how much they mean to us, and one of the very best ways we here at the Man of Many office can think to do that is by gifting (and perhaps sharing) a special bottle of whisky.
As our whisky guide will tell you, there are many drops to choose from when it comes to gifting the good stuff, but as Christmas is such a special time of year, we see it as an opportunity to indulge in something exceptional. After all, the right bottle of whisky can add an unforgettable touch of luxury to the proceedings, making sure this year's Christmas is a very special one indeed!
With that in mind, here are some of the very best whiskies for you and your loved ones to luxuriate with this December 25th. Starting with the remarkable Grandeur Batch 11, each bottle comes courtesy of The GlenDronach, which is one of the oldest and most beloved whisky distilleries in the world, and has been making highly prestigious whiskies since it was first founded in 1826.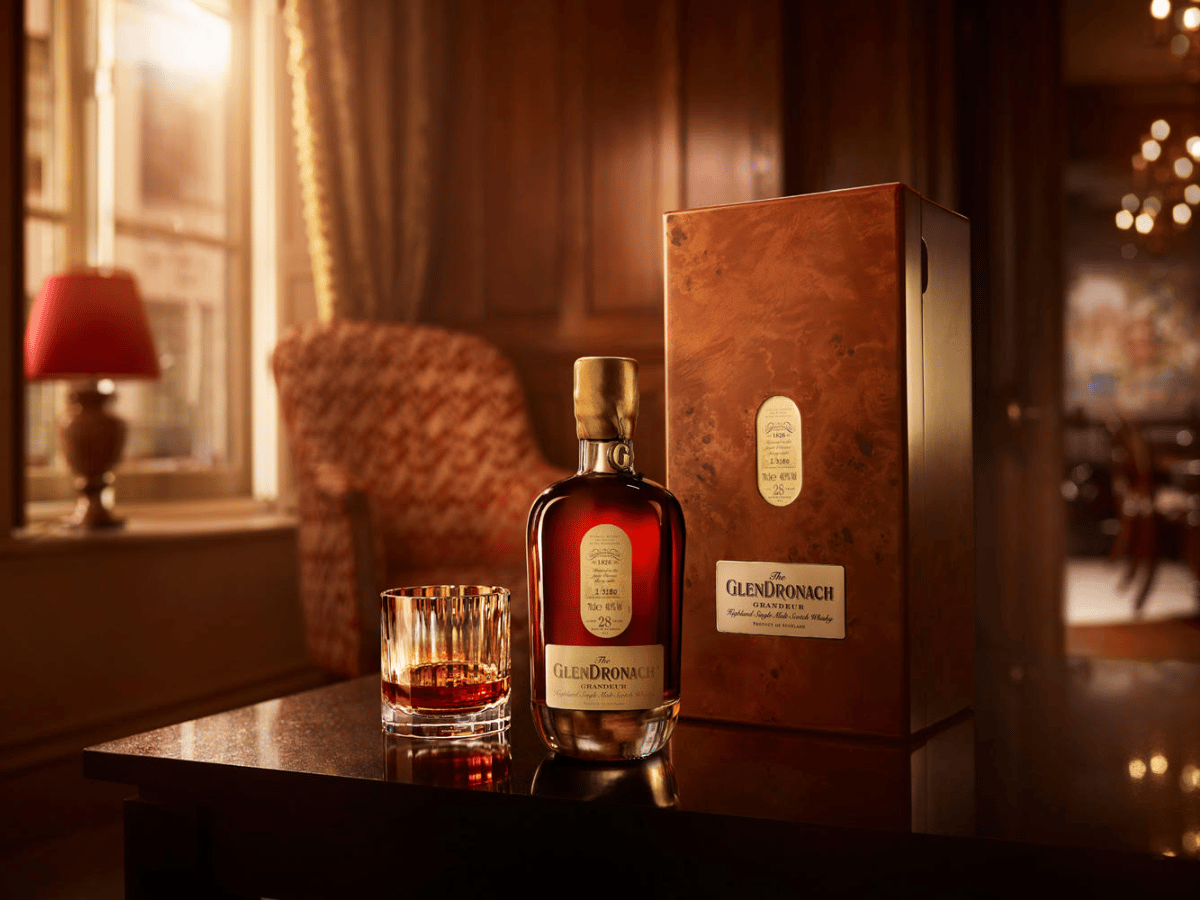 The GlenDronach Grandeur Batch 11
When it comes to single malt whisky, GlenDronach's Grandeur Batch 11 is the epitome of luxury gifting and will make the perfect present for one very lucky whisky-lover in your life. One of the oldest single malts the world-renowned distillery has ever released, the Batch 11 is a highly limited bi-annual release, so it's one to be savoured in good company. A 28-year-old single malt that's been hand-selected by The GlenDronach's Master Blender, Dr Rachel Barrie, from a small number of rare Pedro Ximénez and Oloroso sherry casks, it's a remarkable representation of what makes The GlenDronach's signature sherry-cask maturation so sought after.
While those sherry aromatics are most certainly present within this delightful single malt whisky, there's more waiting to be discovered within the Batch 11's full-bodied flavour, including a dark mix of honey, roasted almond and walnut, along with a generous helping of black cherry and espresso in each and every mouthful.
In the almost 200 years since The Glendronach Distillery was founded, its craftsmen and women have perfected the art of capturing the exquisite duality that comes from combining robust Highland spirit with sherry casks from Andalucia in Spain. This has resulted in whiskies of exceptional depth and complexity, of which the Batch 11 is one of the finest examples yet. As such, we can't think of a single malt whisky we'd rather gift (to others or even to ourselves) this Christmas. – RRP AUD$1,400

The GlenDronach Port Wood
If you're intrigued by the Grandeur Batch 11, but looking to gift something with an extra layer of fruit to complement your Christmas pudding, the GlenDronach Port Wood should be your first port of call (no pun intended).
Inspired by the love for port that dominated the 19th century, The GlenDronach's team selected some of the finest port pipes from Portugal's majestic Douro Valley to house this whisky for a second maturation period of three years. The final result is a fruit-filled expression that bursts with ripe berries before rolling into its signature finish. – RRP AUD$121

The GlenDronach Original – Aged 12 Years
Called Original for a reason, this 12-year-old single malt whisky is the ideal way to introduce someone to GlenDronach's signature sherry flavour this Christmas.
Like the Grandeur Batch 11, it's matured in a combination of the finest Spanish Pedro Ximénez and Oloroso sherry casks, resulting in a sweet, creamy flavour that Santa would most certainly approve of. The GlenDronach Original will be a perfect companion to your yuletide celebrations. – RRP AUD$110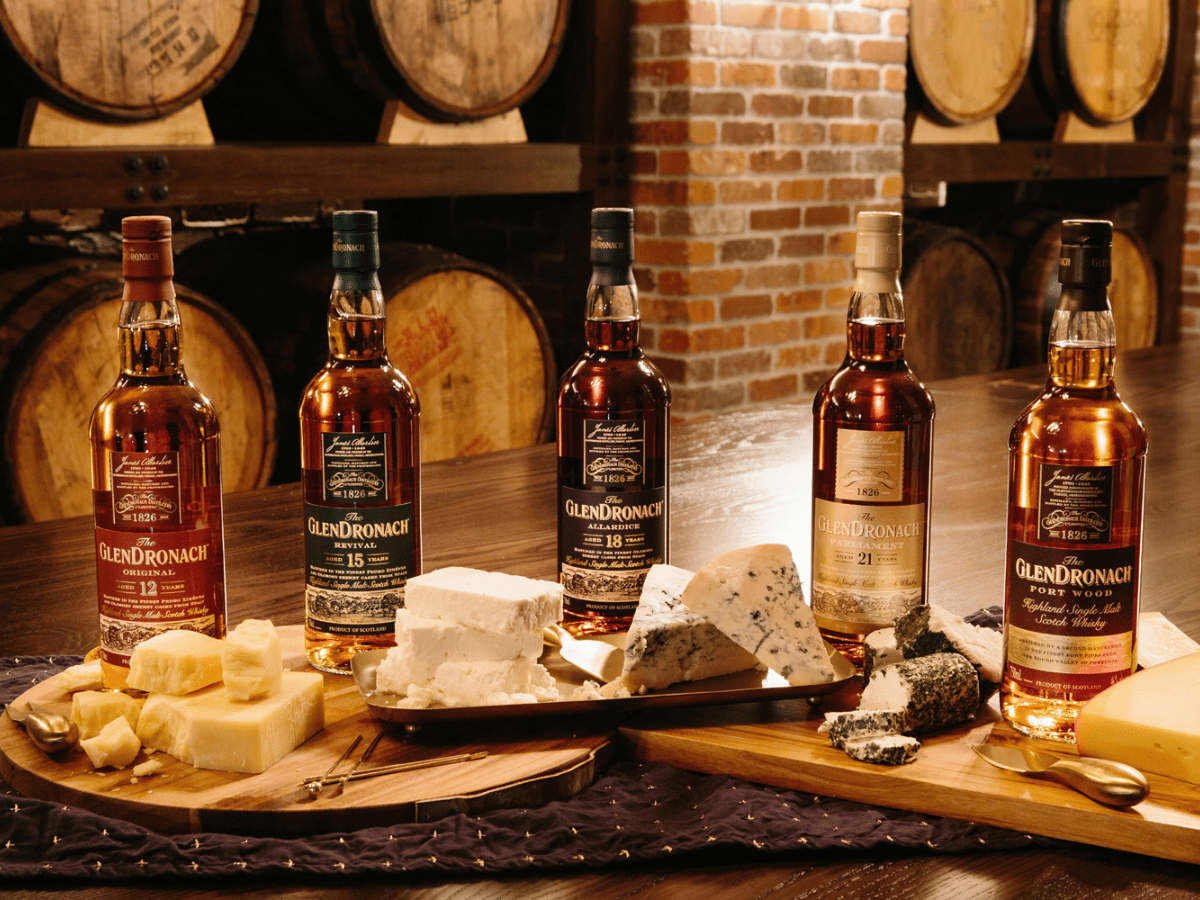 No matter which GlenDronach bottle you pour yourself a dram from this festive season, it's the perfect way to reconnect with those dearest to you. Each GlenDronach single malt whisky is crafted with almost two centuries of expertise and dedication to perfecting the art of sherry-cask whisky, so we can't think of a better way to celebrate friends, family and the signing off of 2022!