14 Best Nightclubs in Melbourne
If you're on the hunt for an after-dark adventure that'll have you dancing till the sun comes up, there's no better place than Melbourne. Everyone knows Melbourne's nightlife scene is internationally renowned, especially when it comes to clubs in Melbourne (suck it, Sydney!)
Best of Melbourne Nightclubs
Best Clubs in Melbourne
To help get you started, we've created a list of the best nightclubs in Melbourne where the beats are pumping, the cocktails are flowing, and the good times and stellar vibes are never-ending. In the sacred words of Dua Lipa, go and dance the night away, Melbourne fam!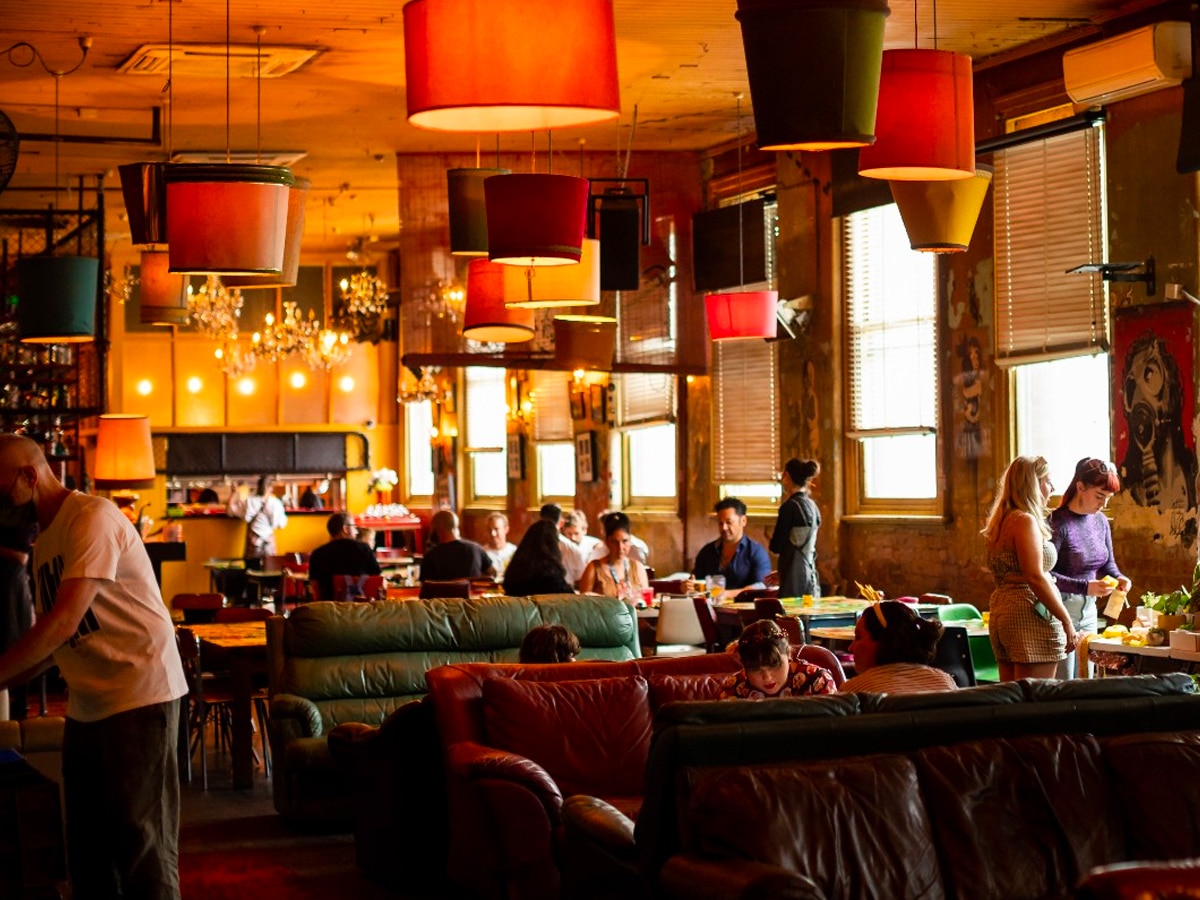 1. Revolver Upstairs
Nobody likes ending the party early, which is why good old Revs is still one of our favourite clubs in Melbourne. With a vibrant energy that never seems to die (seriously, it's been going since 1992), what Revolver Upstairs one of the best clubs in Melbourne is its 72-hour party on the weekend. Revs is without a doubt the go-to spot for those who love late-night adventures. Whether you're into electronic music, live bands, or just hanging with mates after hours, Revolver Upstairs is a beloved institution among Melbourne's party-goers.
Address: Level 2, 229 Chapel St, Prahran VIC 3181
Opening Hours: Tues-Wed 5pm – late, Thurs 5pm- 6am, Fri 5pm – midday, Sat-Sun 5pm – Monday morn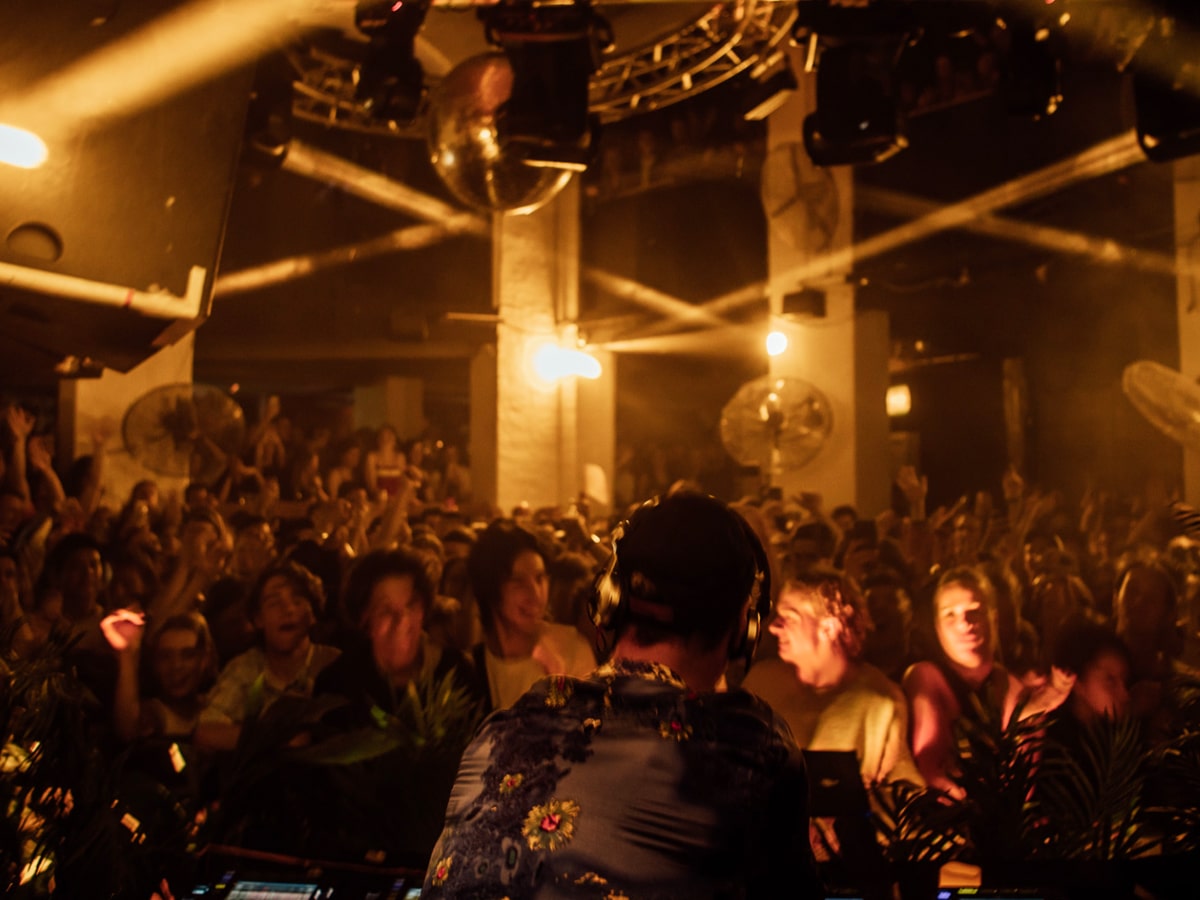 2. Brown Alley
At the bottom of Lonsdale Street in Melbourne CBD, you'll hear Brown Alley before you see it. The moment you step inside the walls of the Colonial Hotel, the thumping beats and mesmerising display of lights and colours will draw you in like a moth to a flame. Brown Alley's multi-level layout creates an immersive experience, so no matter where you are, you'll feel like you're in the heart of the action. Typically used for one-night-only events and venue takeover parties, this Melbourne club is the ultimate destination for electronic music enthusiasts; it's a place where you can lose yourself in the music and dance until the early hours.
Address: 585 Lonsdale St, Melbourne VIC 3000
Phone Number: 03 9670 8599
Opening Hours: Sat-Sun 10pm-4am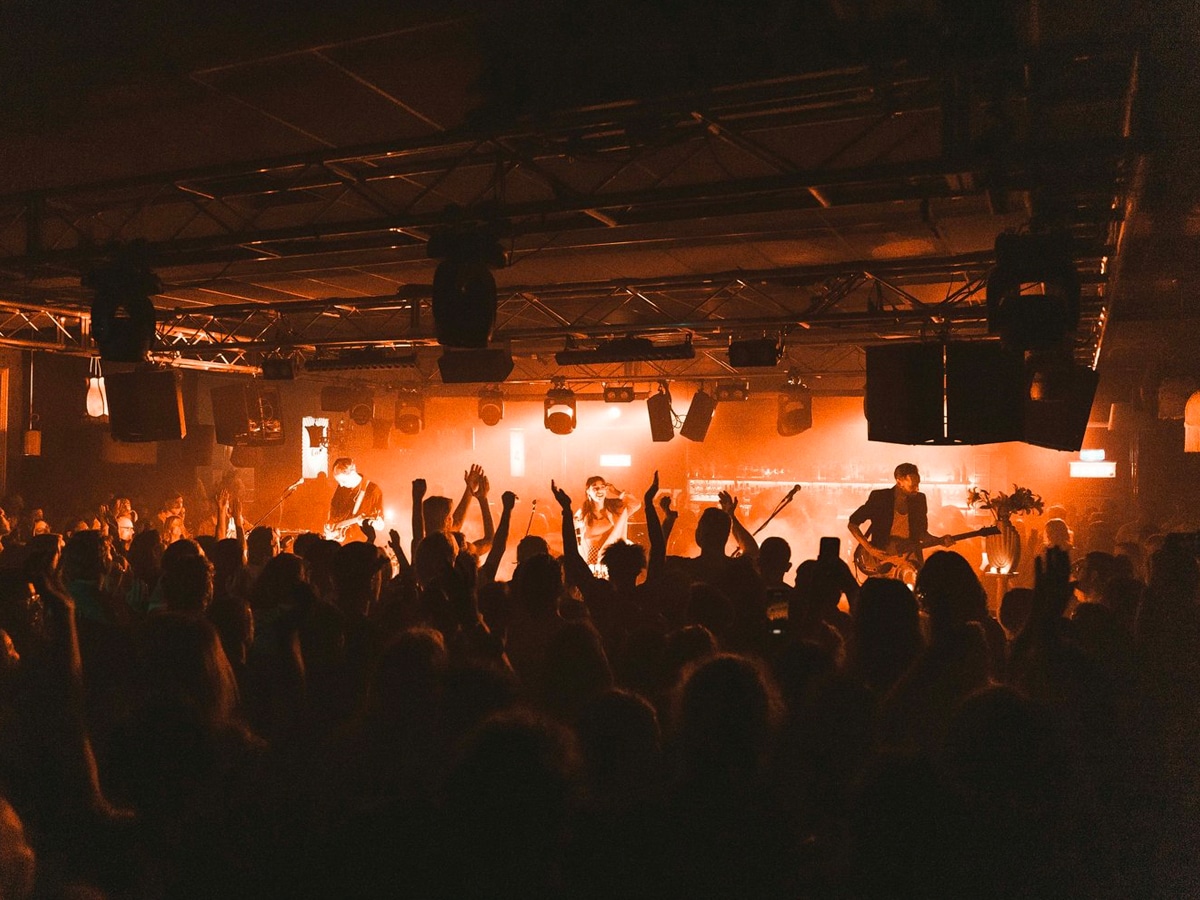 3. The Night Cat
For your Afro-Latin beats and funky rhythms fix, head to Fitzroy's The Night Cat. With a soulful charm and feel-good vibes from the moment you walk inside, this Melbourne club is most well known for its centre stage in the heart of the venue, so you really feel like you're part of the show when watching your favourite acts. Basically, we love that The Night Cat is a welcoming and inclusive space where everyone and anyone can come together to dance, drink and just have a damn good time.
Address: 137-141 Johnston St, Fitzroy VIC 3065
Phone Number: (03) 9417 0090
Opening Hours: Mon-Wed: Closed, Thu: 8pm – 1am, Fri, Sat: 8pm – 3am, Sun: 8pm – 1am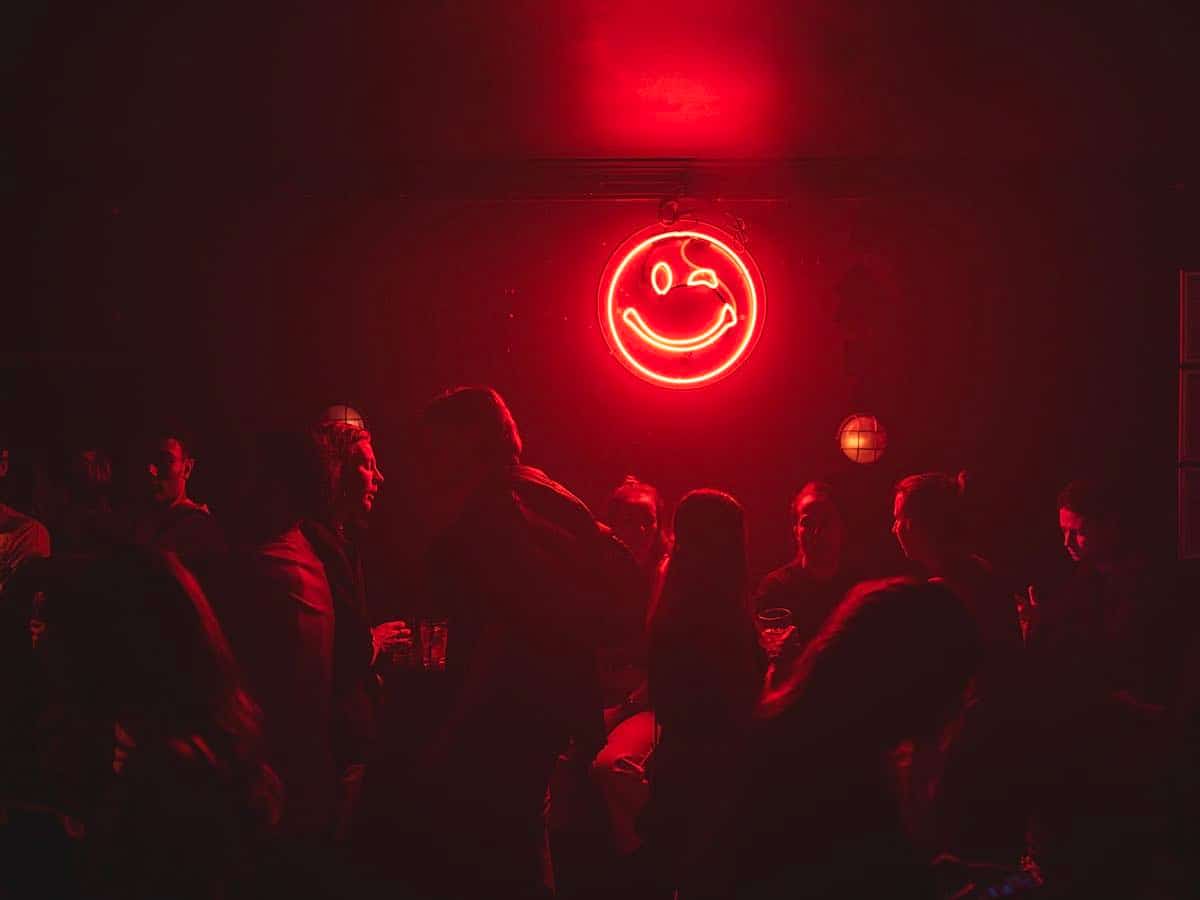 4. New Guernica
After 12 good years in the CBD, New Guernica has found a new home on Smith Street in Collingwood. The good news is the relocation hasn't done anything to dampen this Melbourne club's spirit – it remains a seriously cool hub for underground music and experimental events, offering Melbourne partygoers a refreshing alternative to mainstream nightlife. At New Guernica, you'll often discover new artists and sounds, as well as plenty of sick events like artist sideshows, and afterparties you absolutely don't wanna miss.
Address: 64 Smith St, Collingwood VIC 3066
Phone Number: (03) 9650 4494
Opening Hours: Fri-Sat 10pm–4 am, Thurs 9.30pm-4am, Sun-Wed closed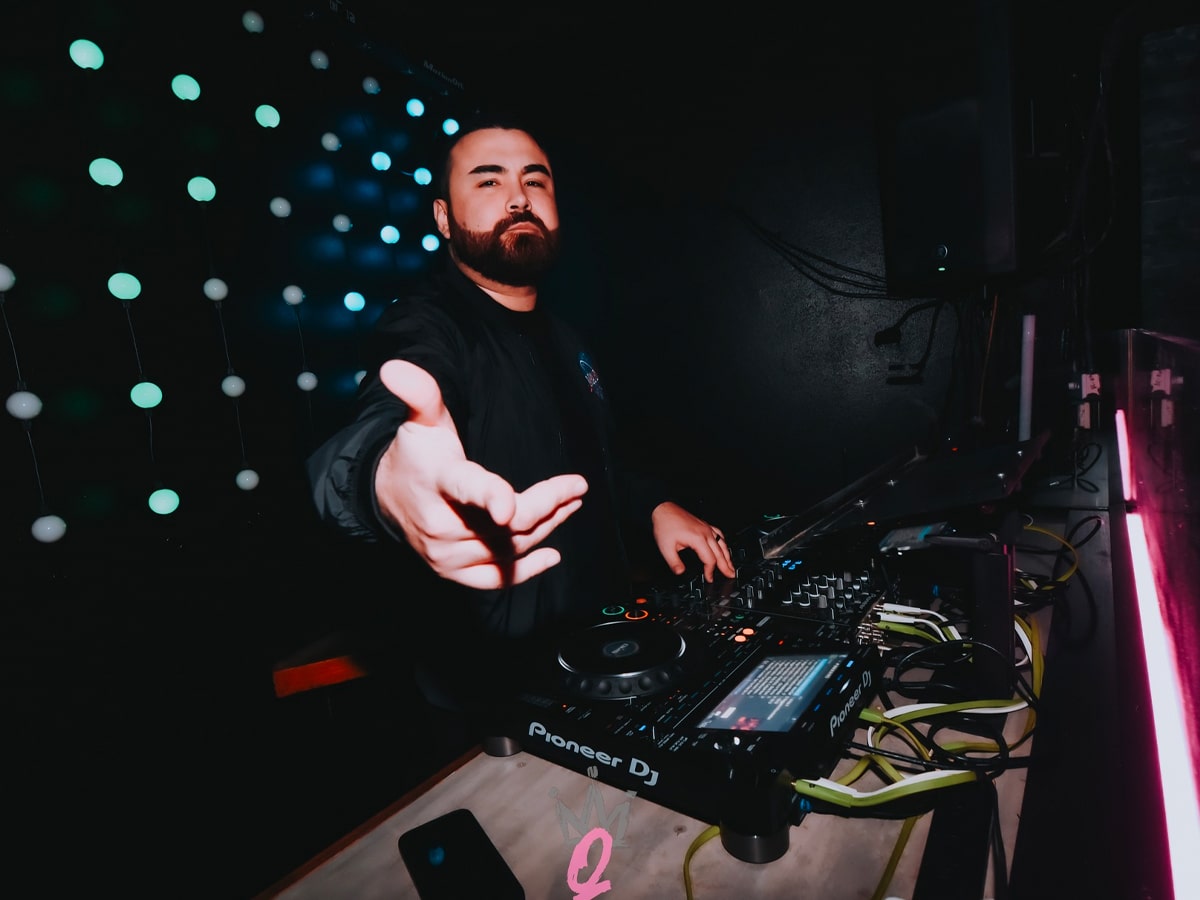 5. Chaise Lounge
Located on Queen St with 24 years in the biz as one of Melbourne's premier underground nightclubs, Chaise Lounge is the city's go-to hip-hop bar. With red walls and opulent vintage furniture, every Friday and Saturday it's the place to be if you want to groove to a mix of classic hip hop, RnB, and trap music. With DJs from Culture King to DJ Kahlua, you're destined for an unforgettable night.
Address: 105 Queen St, Melbourne VIC 3000
Phone Number: (03) 9670 6120
Opening Hours: Fri 4.30pm-3am; Sat 9pm-3am.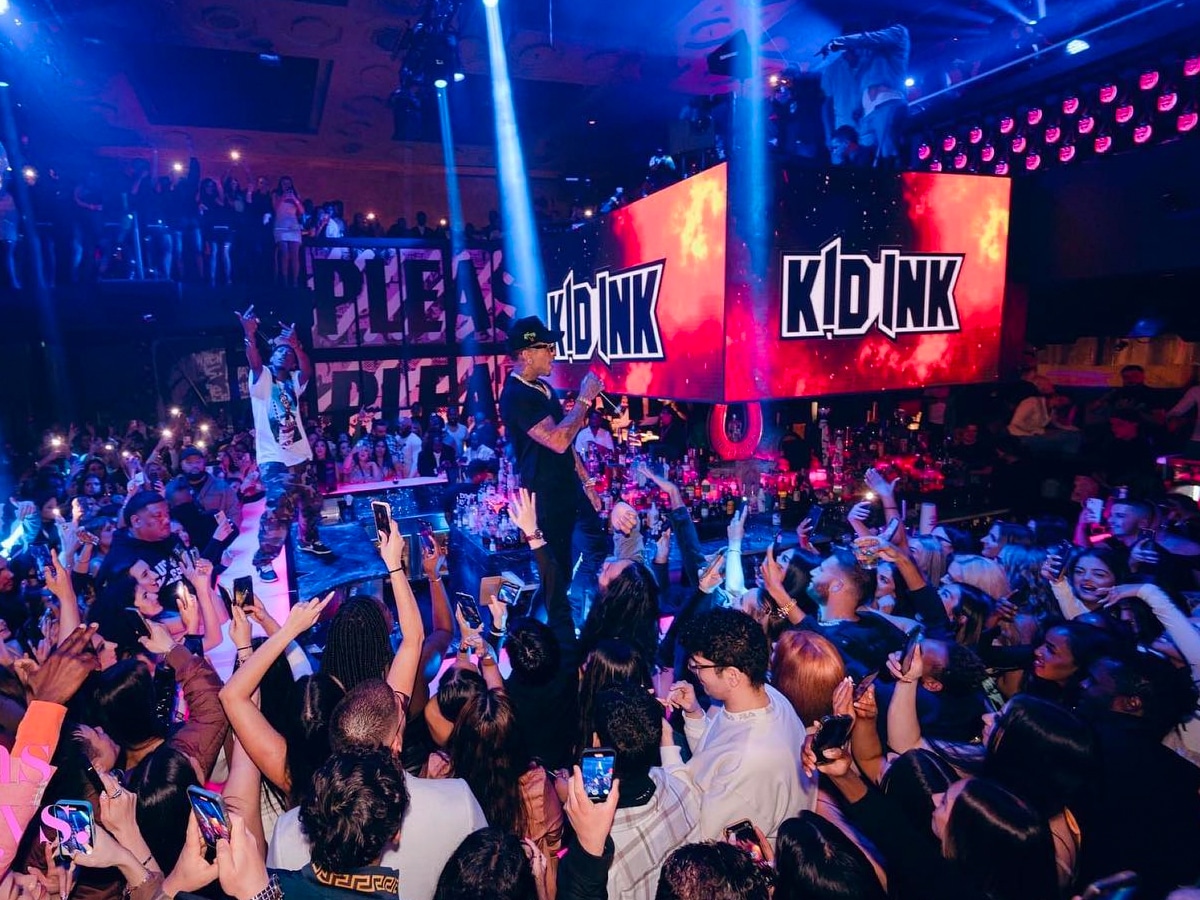 6. Ms Collins
For a night out that's a little less grunge and a little more glamour, we recommend checking Ms Collins. This Melbourne club seamlessly blends together food, fashion, music, and art, creating an utterly enchanting experience. Housed in a heritage-listed 1932 building, the venue itself is brilliantly modernised by renowned designers Blackmilk Interiors and street artist, Juan Mcarb. With no less than seven bars, twelve private rooms ( including a Dom Pérignon inspired champagne bar) and the latest addition, The Cocktail Room, an ode to 1920's Hollywood glitz and glam, Ms Collins is perfect a girls, gays and theys night out.
Address: 425 Collins St, Melbourne VIC 3000
Phone Number: (03) 8614 2222
Opening Hours: Sat 9.30 pm–4 am; Fri 9 pm–4 am; Thur 8 pm–4 am; Sun-Wed closed.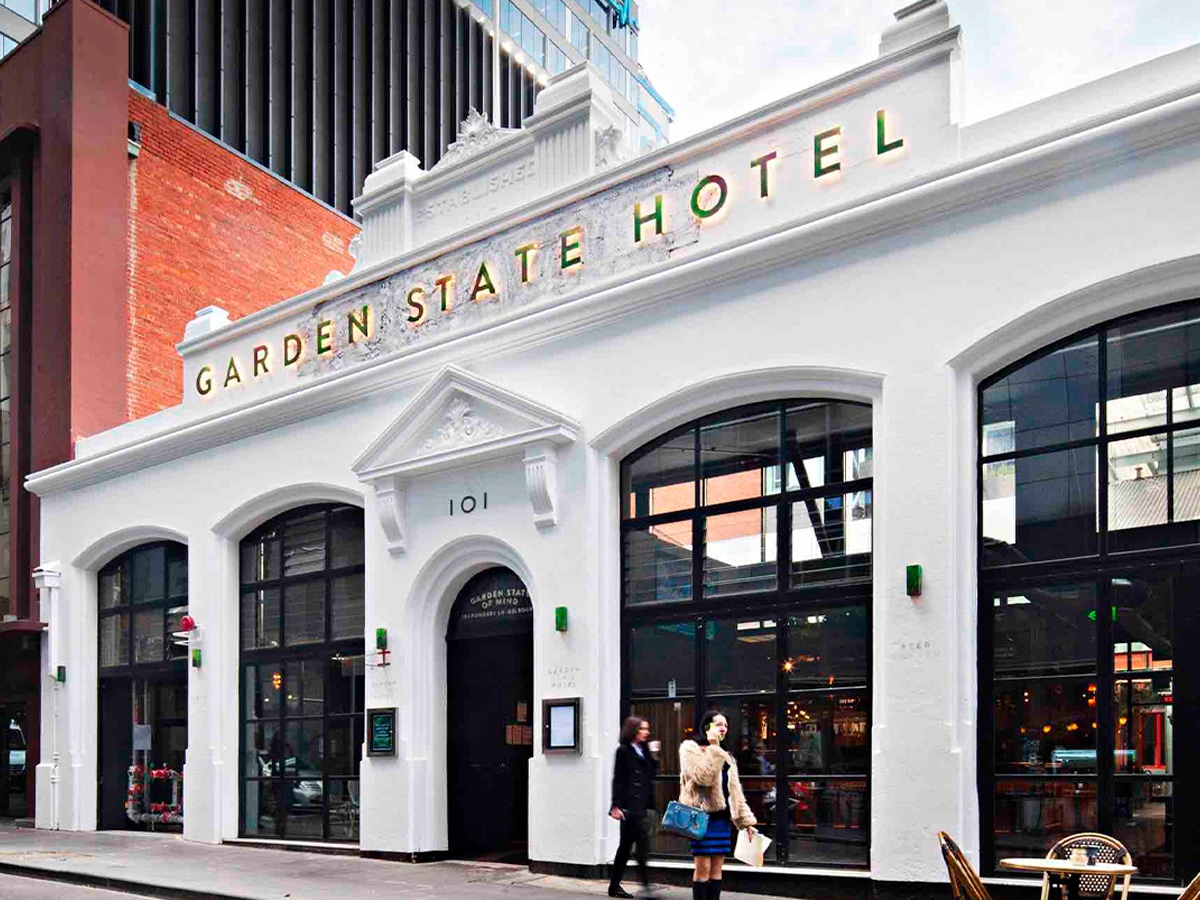 7. Garden State Hotel
If you're less about moody underground vibes and more about letting loose in the fresh air, Garden State Hotel is for you. Sip on refreshing cocktails like the signature Garden State Spritz and savour mouthwatering bites like the crispy fried chicken which will make your taste buds do a little happy dance. And the best part? You'll be doing all this while surrounded by lush greenery as you take in the city's vibrant atmosphere – talk about the ultimate Melbourne club!
Address: 101 Flinders Ln, Melbourne VIC 3000
Phone Number: (03) 8396 5777
Opening Hours: Fri-Sat 12pm-3am; Sun-Thur 12pm-11pm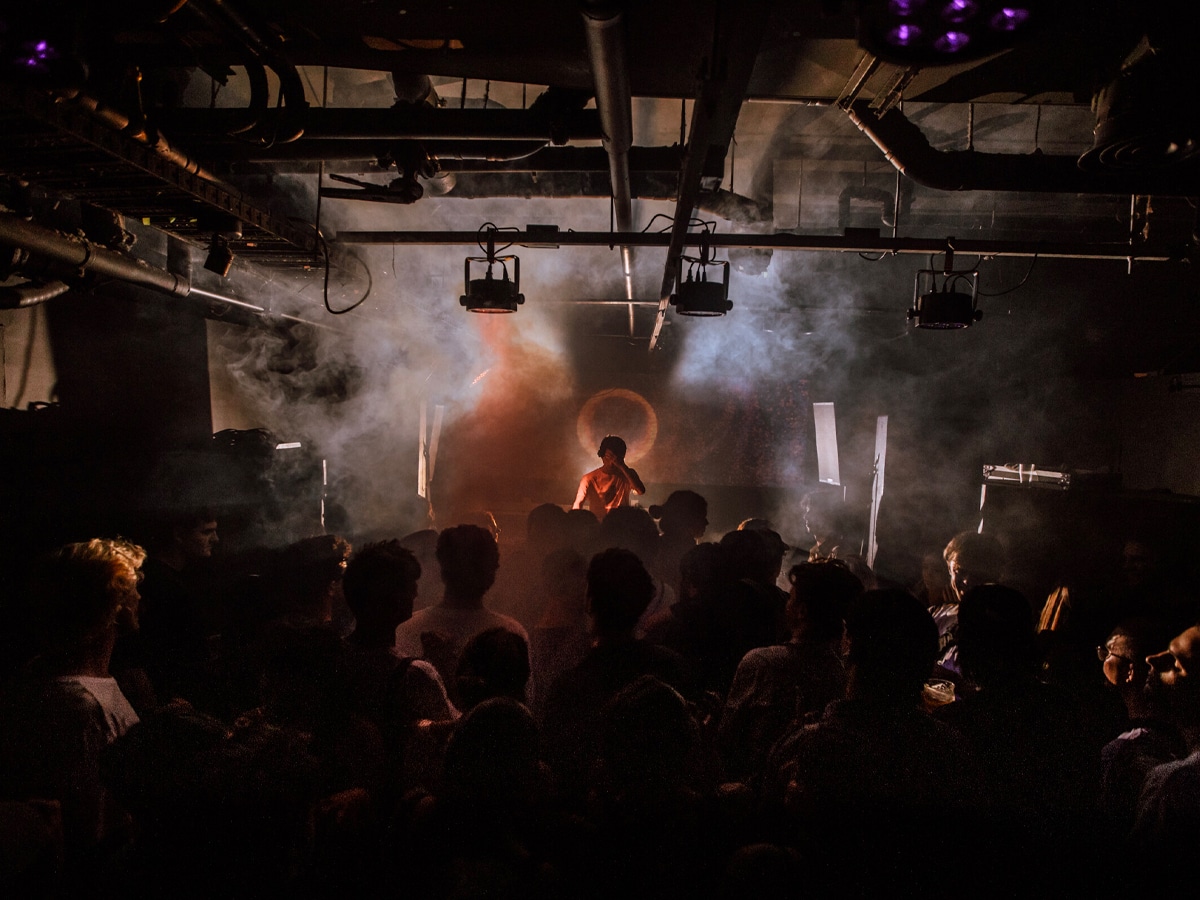 8. Sub Club Melbourne
Sub Club is one of the best clubs in Melbourne for underground music. When it comes to the bests, Sub Club doesn't mess around. With a seriously impressive sound system (it's in the name, right?), this Melbourne club will blow your mind with its sounds, mesmerising projection works, and immersive displays that will transport you to another dimension. From house to dance, and techno, Sub Club is an underground hot spot – and perfect for all you night owls out there because it's open until the beautiful golden hour of 7am.
Address: Flinders Ct, Melbourne VIC 3000
Phone Number: (03) 8614 5723
Opening Hours: Fri-Sat 10pm-7am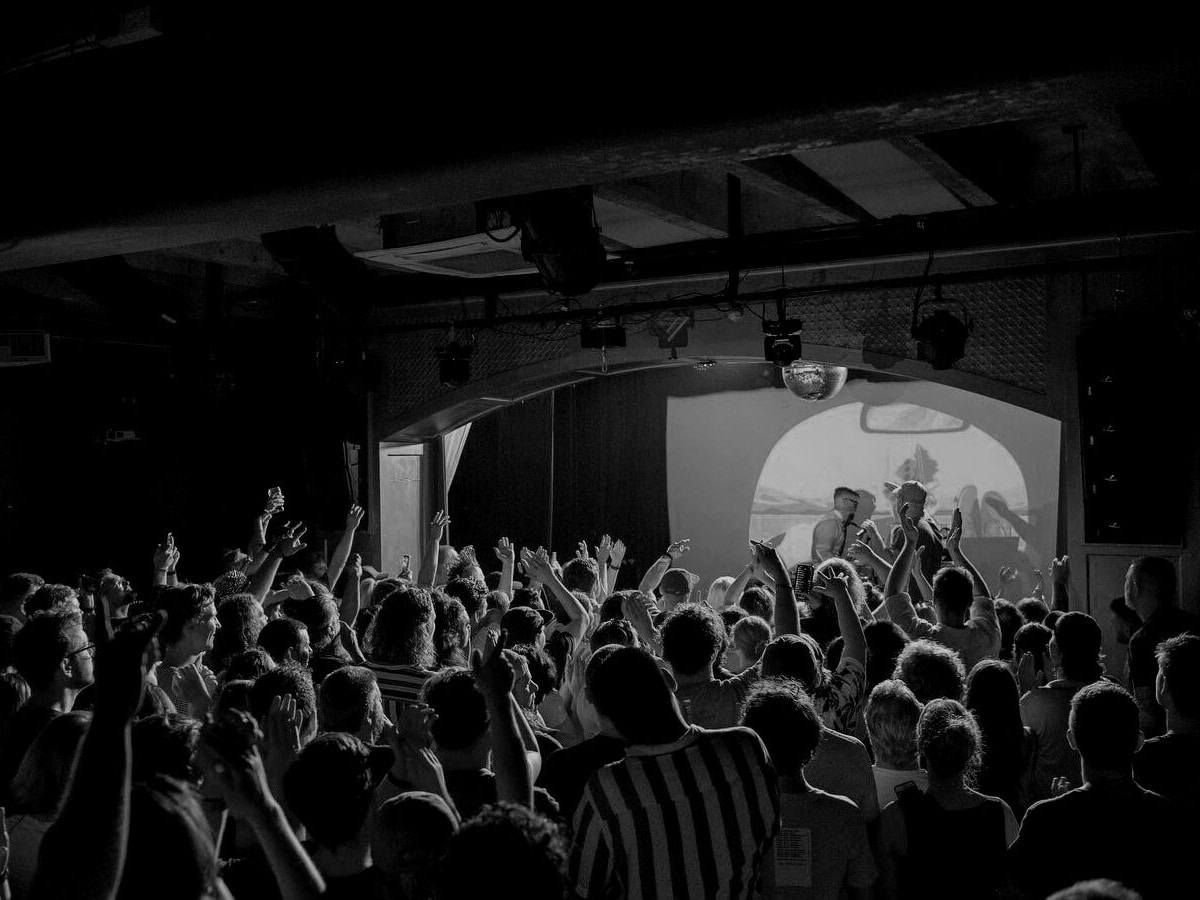 9. The Toff in Town
Curtin House on Swanston St in Melbourne CBD is an extraordinary building filled with exceptional bars and club spaces. The Toff in Town, situated within, is one of its hipper joints, featuring a private booth bar and a fantastic band space. Featuring a charming red-curtained room that's hosted local and international talent, The Toff in Town has a little bit of everything. From theatre to late-night DJS, you can either get all up close and sweaty on the dance floor or can sit back like a VIP and indulge in their mouthwatering food and drinks (we recommend the signature Heaven on Earth Cocktail – truly heavenly stuff).
Address: Level 2, 252 Swanston St, Melbourne VIC 3000
Phone Number: (03) 9639 8770
Opening Hours: Tues-Sat 5pm-5am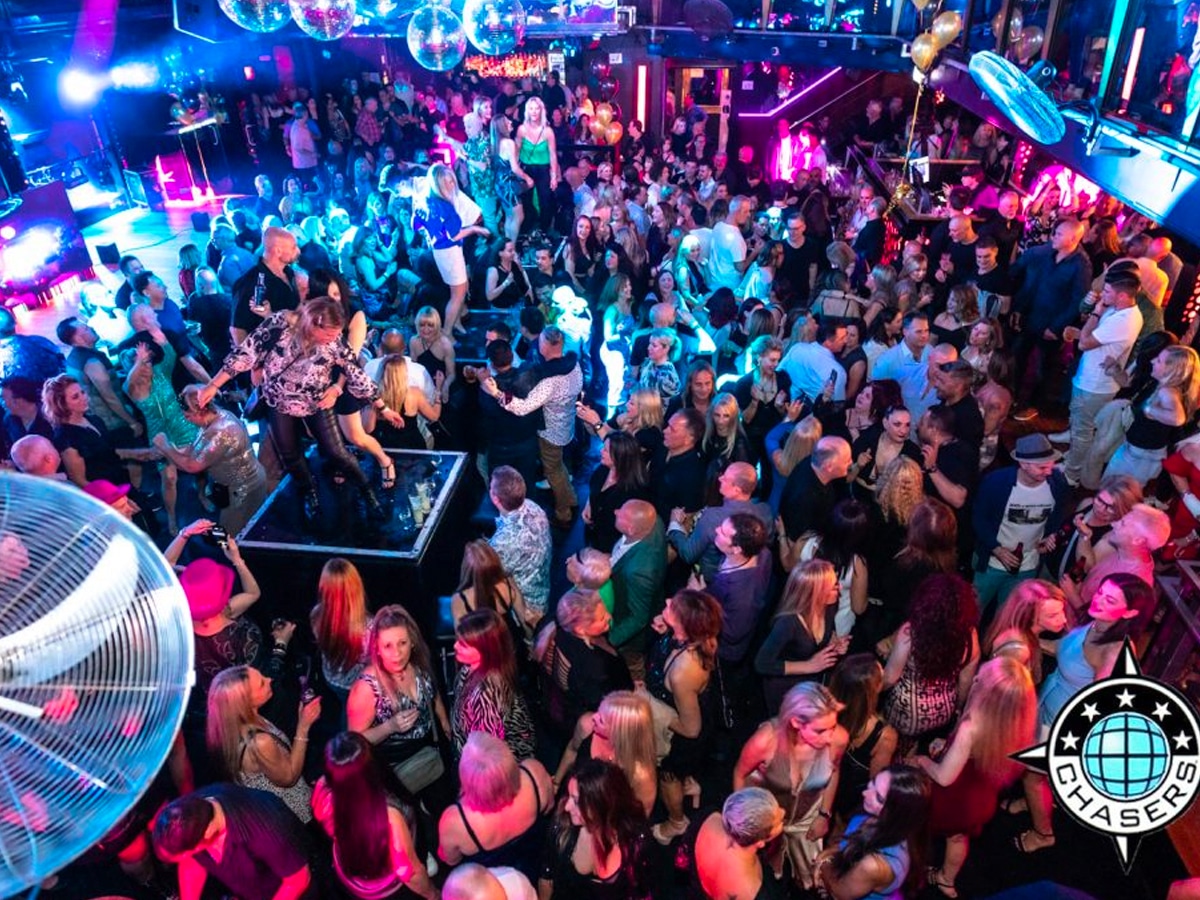 10. Chasers Nightclub
Chasers Nightclub is a vibrant Melbourne club that never fails to impress us each time we make our way to the lively South Yarra spot. In fact, it's one of Melbourne's biggest and best nightclubs for special events and international artists. Every Friday and Saturday from 9pm till late, grab your pals and go dance the night away to some of Melbourne's hottest DJs. Whether you're into funky house, trance or R&B, Chasers has got something for you. Bonus points must also be given for being home of Poof Doof, an LGBTQIA-friendly club night Chasers has been hosting for yonks.
Address: 386 Chapel St, South Yarra VIC 3141
Phone Number: 0414 338 009
Opening Hours: Sat 9pm-6am; Mon-Fri 10pm-6am; Sun – closed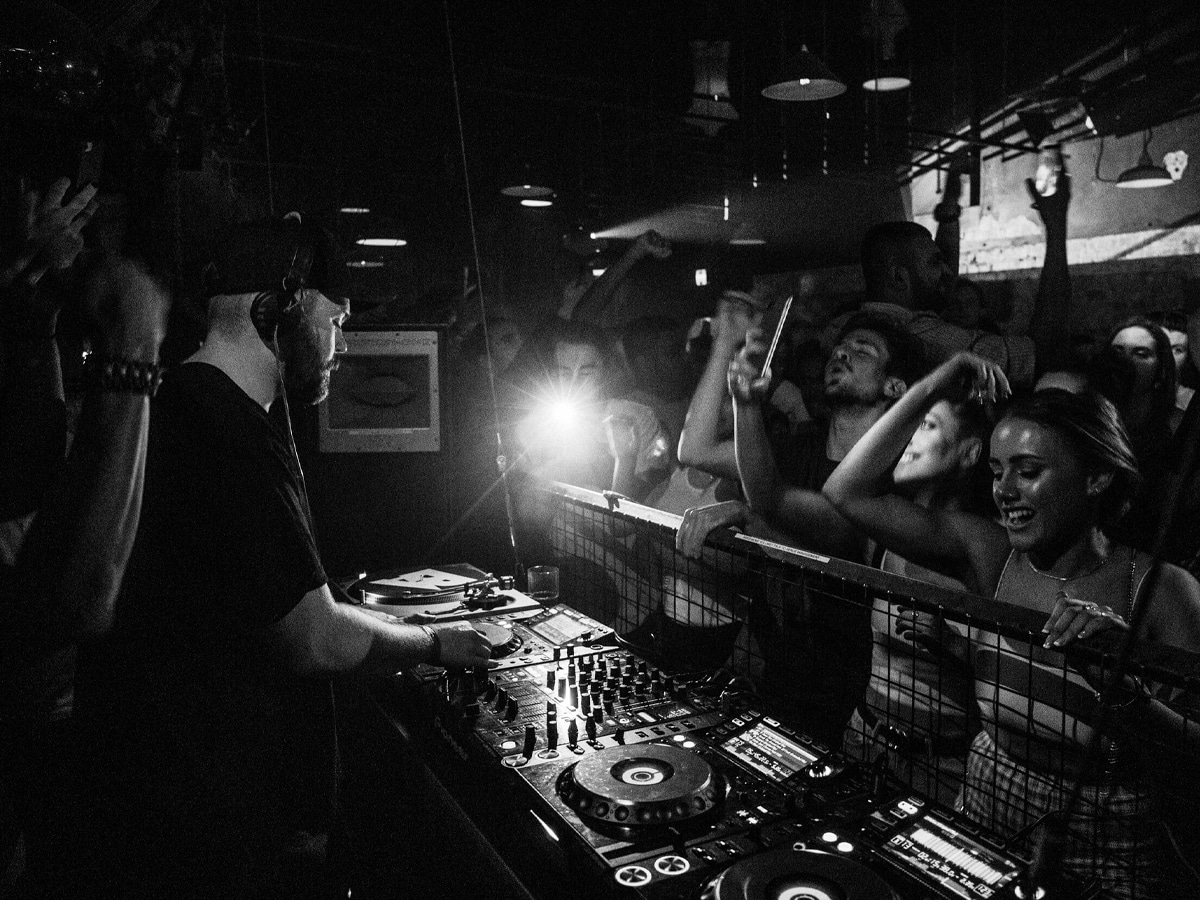 11. Glamorama
A Fitzroy institution, if you want to get inside Glamorama, you better line-up early because the queues often stretch all the way down Brunswick St on a Friday and Saturday eve. Its quirky touches create a warm and welcoming vibe that's made Glamorama the beloved Melbourne club that it is. It's basically the ideal spot for Melbournians looking for a laid-back and unpretentious night out sipping on cocktails and dancing your tush off to late-night disco.
Address: 393 Brunswick St, Fitzroy VIC 3065
Phone Number: (03) 9416 0055
Opening Hours: Sat 9pm-5am; Fri 10pm-5am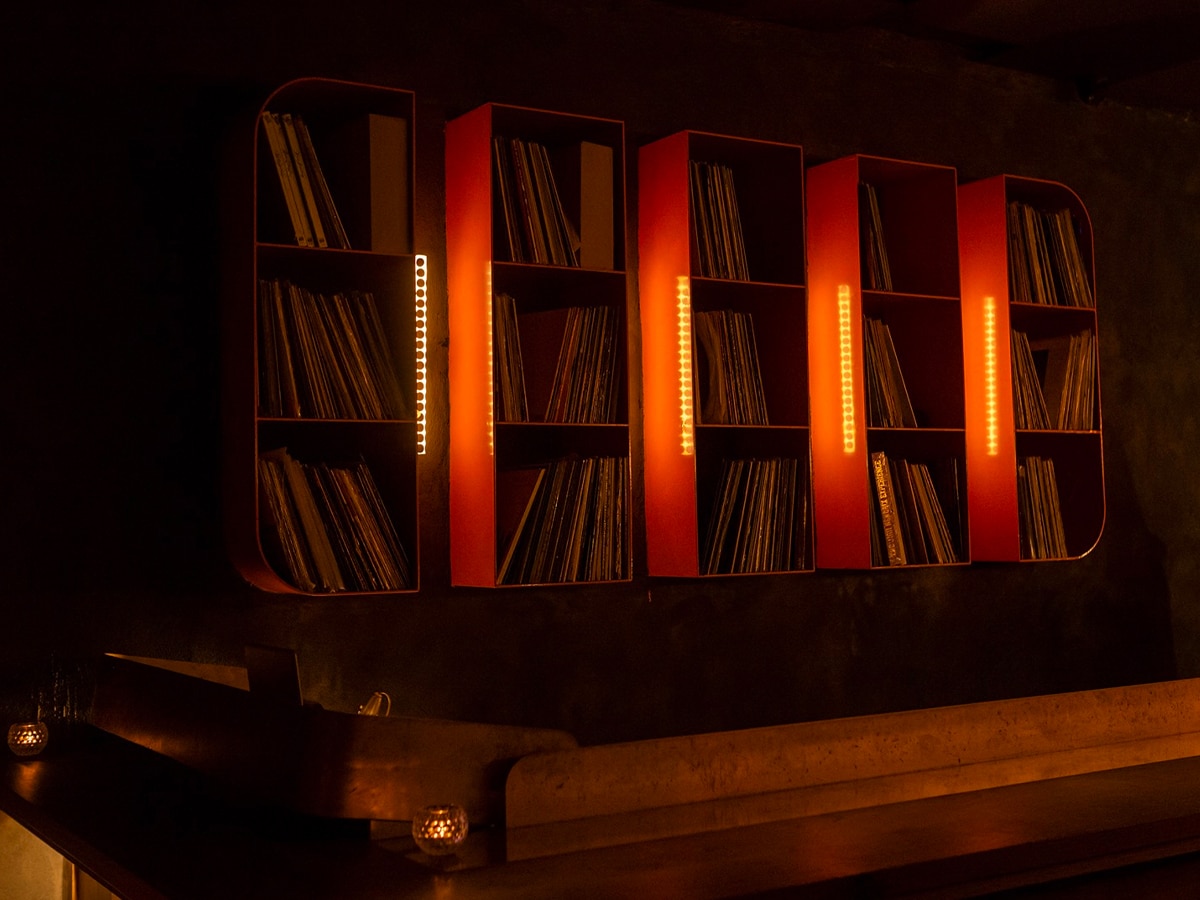 12. Angel Music Bar
Angel Music Bar is a hidden gem in Melbourne CBD, tucked away in the remnants of the Korova nightclub (RIP). It's an absolute haven if you love live music and discovering emerging artists. Though small in size, Angel holds a special place in Melbourne's vibrant music community, regularly featuring top local talents. Come the weekend, the upstairs dancefloor comes alive with a carefully curated selection of dance-able tracks, making Angel Music Bar stand out as one of the best nightclubs in Melbourne.
Address: 12 Bourke St, Melbourne VIC 3000
Opening Hours: Fri-Sat 4 pm–5 am; Tues-Wed 4pm-3am; Thurs 4pm-4am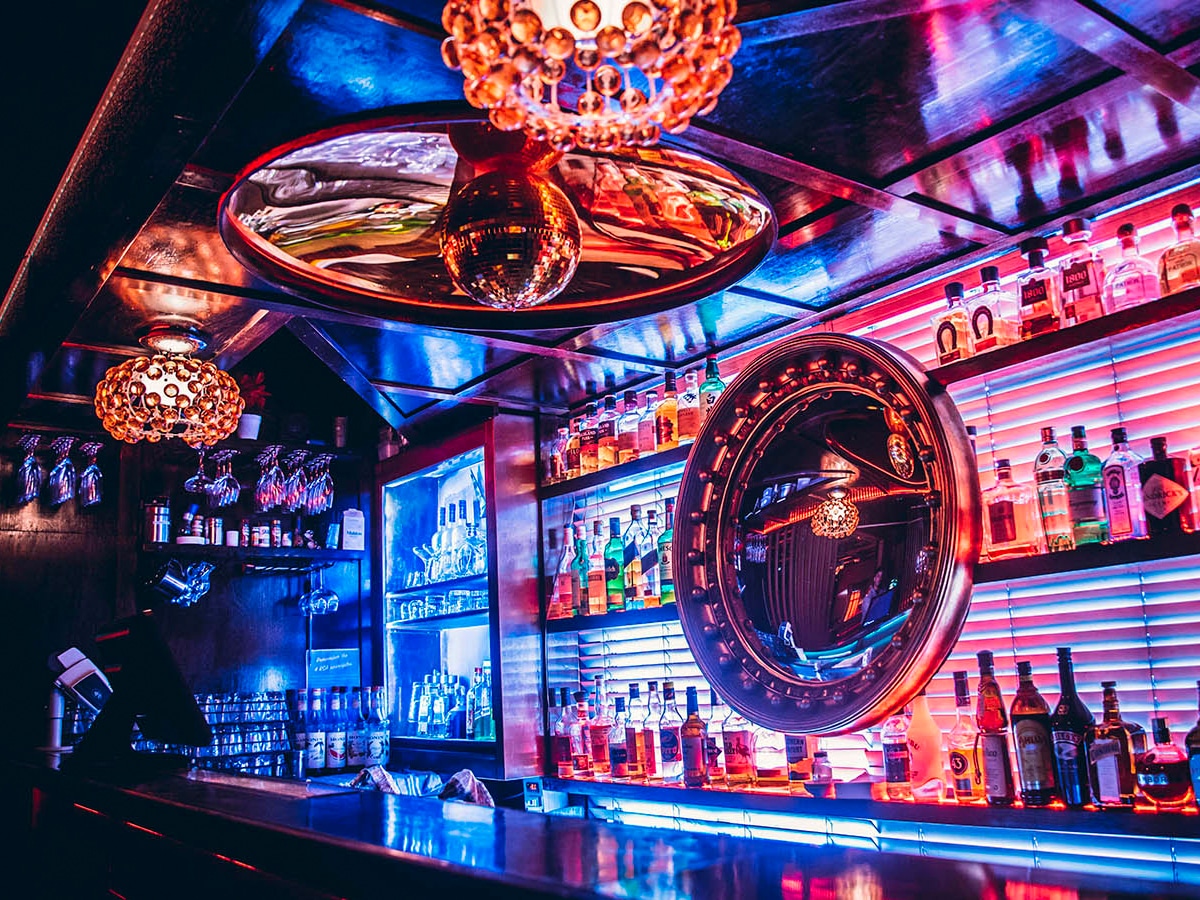 13. Onesixone
Onesixone is no ordinary nightclub; it's a place steeped in history and innovation. With ever-changing events and themes, you never know what to expect, but that's part of the fun. Onesixone is all about creating positive, welcoming and creative vibes. Whether you enjoy a pumping dancefloor with top-notch German sound systems or prefer more of a cosy lounge space where you can hang with your mates for some quality chats, Onesixone is for everyone.
Address: 161 High St, Prahran VIC 3181
Phone Number: (03) 9533 8433
Opening Hours: Sat 9pm-7:30am; Sun,Tues, Wed Closed; Mon 8pm-3am; Thu 8pm – 6am, Fri 9pm – 7am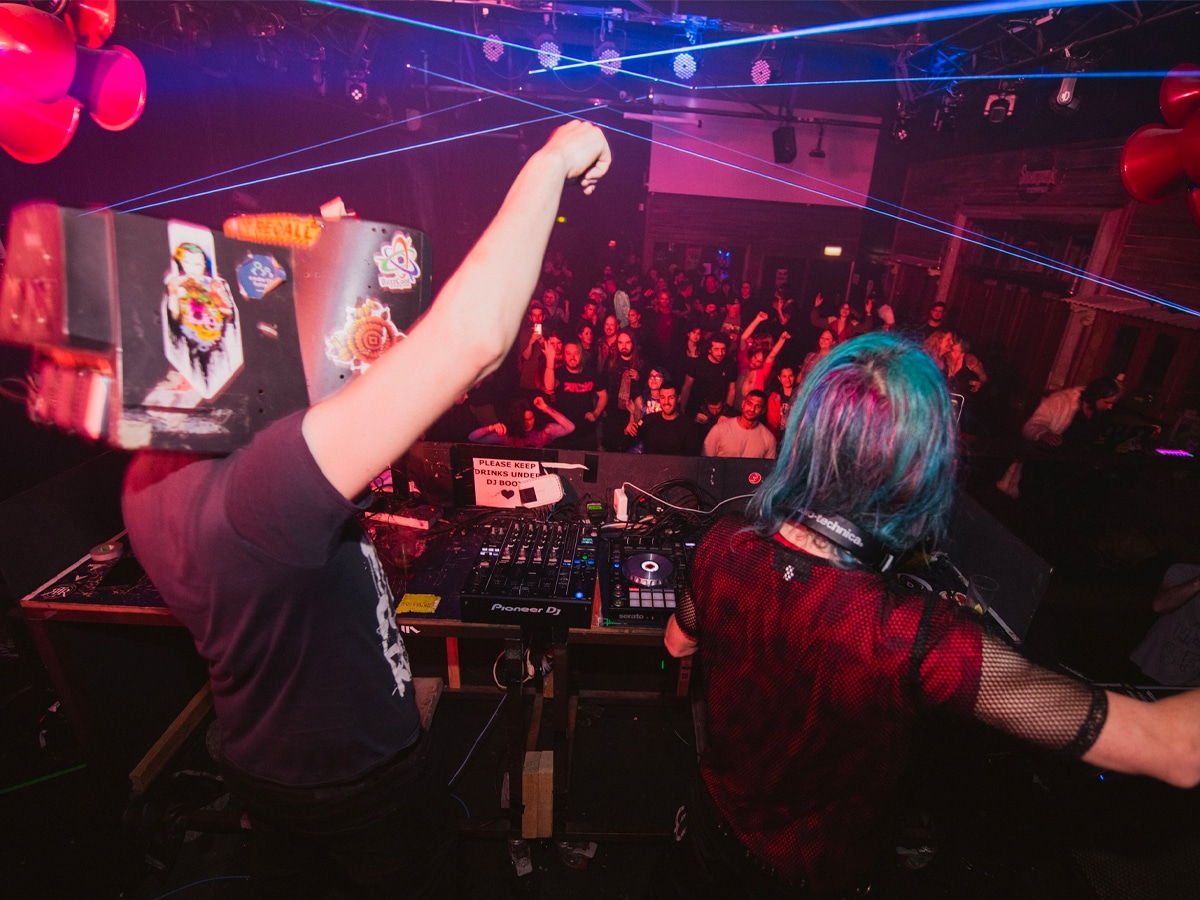 14. Rubix Warehouse
Another effortlessly fun underground club in Melbourne is Rubix Warehouse. Hidden away in Brunswick's industrial back streets, Rubix Warehouse is a vibrant creative and cultural hub fueled by the energy of artists, locals, and party-goers who come out for a good time every week. It's been a staple in the Melbourne underground scene since 2009 and is the go-to destination for house music, raves and absolute banger nights you won't forget.
Address: 36 Phoenix St, Brunswick VIC 3056
Phone Number: 0405 521 370
Opening Hours: Mon-Thu 10am-8pm; Fri-Sat 10pm-5am
Things to Consider for Melbourne Nightclubs
Dress Codes: When planning a night out, don't forget to think about what you're wearing. Yes, ofc you wanna look hot, but just remember some Melbourne nightclubs may have specific dress codes, such as collared shirts etc, or themed attire for special events. It's always a good idea to check the club's website or social media pages for dress code guidelines.
Bookings for Booths: Many popular nightclubs in Melbourne offer VIP booths and table bookings for groups looking to have a more exclusive experience (yes, please!) If you're celebrating a special occasion or simply want to avoid the queues at the bar, make sure you reserve a booth (if the club offers it).
Weekly Events: Melbourne's nightlife scene is dynamic and ever-changing, with clubs hosting a variety of weekly events. It's worth keeping an eye on the event schedules of your fave clubs to catch live music performances, themed nights, or special guest DJ appearances.
Alternatives to Nightclubs in Melbourne
If you're looking for other cuisines or dinner ideas in Melbourne, we've got you covered with some options listed below. You can also check out our list of fun things to do in Melbourne. If you're looking for a more specific cuisine, check out our list of Japanese restaurants in Melbourne or our list of the best Italian restaurants in Melbourne. If you've hit a food coma and want to get active, we can also show you the best beaches in Melbourne for surfing and swimming.
How we Chose this List of Nightclubs in Melbourne
With an editorial team full of entertainment reviewers, Man Of Many has had the unique opportunity to visit each venue on this list. As expert journalists who guide people between competing products and services, we have provided our independent opinion in formulating these selections. You can review our editorial policy here surrounding how we maintain our independence in our editorial reviews.
Melbourne Nightclubs FAQs
Where do people go clubbing in Melbourne?
Where don't people go clubbing in Melbourne? But for real, Melbourne has so many popular clubbing spots, most notably in the CBD, Fitzroy, Prahran, Brunswick and South Yarra. Some of the best clubs in Melbourne include Rubix Warehouse, Onesixone, Revolver Upstairs, The Sub Club and more!  
What street is best for bar hopping in Melbourne?
Chapel Street in South Yarra and Prahran is often referred to as the "Party Street" in Melbourne. This iconic strip is lined with bars, clubs, and restaurants, making it a hot spot for Melbourne nightlife enthusiasts. It's a lively and bustling party destination where you can experience the best of Melbourne's nightlife.