What Does This $11,000 Bottle of PATRÓN en LALIQUE: Serie 3 Taste Like?
Just when you thought tequila couldn't get any more luxurious, Patrón has teamed up with French glass maestro LALIQUE to unveil the third instalment of their collaboration – PATRÓN en LALIQUE: Serie 3. This AUD$11,000 super-premium tequila is making its grand debut in Australia, landing in Dan Murphy's new flagship store in Martin Place. The best part? We had a chance to taste it at an exclusive event at Bar Patrón in Sydney. But first, a little breakdown of what we're drinking.
RELATED: Australians are Losing it Over Boozy Lemonade, Here's Why.
What is PATRÓN en LALIQUE: Serie 3?
PATRÓN en LALIQUE: Serie 3 isn't just any tequila. It's a harmonious blend of 14 distinct tequilas, aged up to eight years, in French and American oak barrels. The result? An exceptionally rare extra Añejo tequila that's as unique as a kangaroo in a tuxedo, or a sombrero for that matter.
Master Distiller David Rodriguez and his crew at Hacienda PATRÓN have genuinely outdone themselves, crafting a blend that's as much an art form as it is a drink.
"Our familia of talented craftsmen are constantly experimenting to create bold innovations that stay true to the PATRÓN commitment to handcrafted perfection," said David Rodriguez, Master Disller at PATRÓN. "We explored many combinations of extra Añejo tequilas before landing on the liquid excellence that can be found in PATRÓN en LALIQUE: Serie 3."
But it's not just about what's inside the bottle. The decanter itself is a work of art, handcrafted and individually numbered by LALIQUE's expert team in France. It's a celebration of the Weber Blue Agave plant, the heart and soul of Patrón Tequila. With a design hand-signed by Marc Larminaux, Lalique's artistic and creative director, it's clear that both brands share an unwavering dedication to perfection.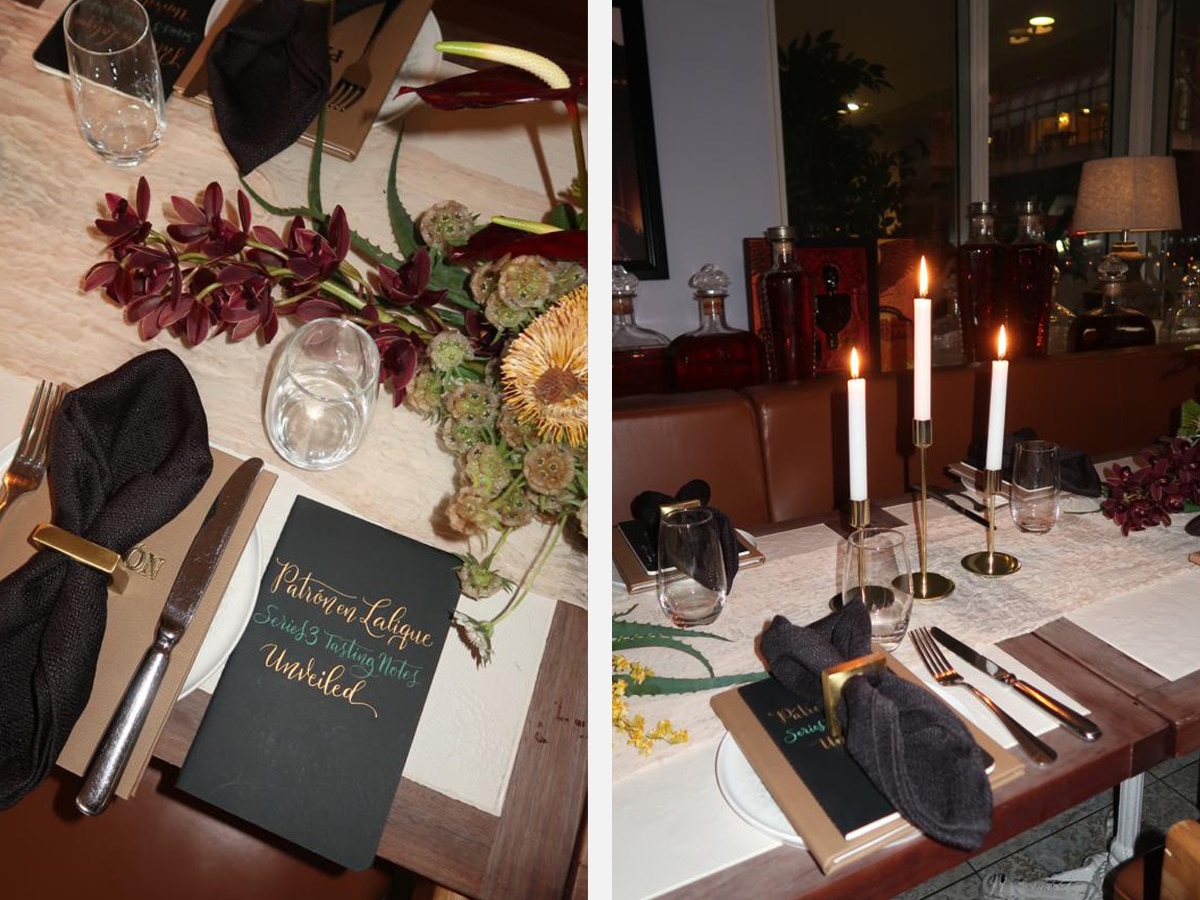 How Does PATRÓN en LALIQUE: Serie 3 Taste?
So how does it taste? On the palate, PATRÓN en LALIQUE: Serie 3 offers a symphony of sweet and smooth flavours, with notes of spices, dried fruits, sherry wine, and intense wood. It's a tequila experience best enjoyed neat, preferably in a champagne or flute glass as we did at our event.
Where Can You Buy PATRÓN en LALIQUE: Serie 3?
Unfortunately, this is part of the article where we share some news that's harder to swallow than a shot of cheap tequila: there are only 299 bottles available globally!
For those keen to snag a bottle, three will be up for grabs exclusively at Dan Murphy's for a cool AUD$11,000 (you might need more than salt and lime to make that price point go down smoothly). The first bottle will be unveiled at the opening of Dan Murphy's new flagship store in Martin Place, Sydney.
Missed out on the bottle? No worries. Tequila aficionados can still get a taste at Bar Patrón in Sydney, where two bottles will be available for purchase by the glass. And for those looking to take a trip down memory lane, the bar will also offer the previous iterations, PATRÓN en LALIQUE: Serie 1 and Serie 2.
So, if you want to indulge in a tequila experience like no other, PATRÓN en LALIQUE: Serie 3 is your golden ticket. Remember to enjoy responsibly, and maybe keep it away from the barbie. Salud/ Cheers!
You'll also like: