Australians are Losing it Over Boozy Lemonade, Here's Why
Ah, lemons. Those zesty, tangy fruits have been the backbone of many a summer drink, from the humble lemonade stand of our youth to the sophisticated cocktails of adulthood. But if you've been out and about in Oz lately, you might've noticed a citrusy trend squeezing its way into the Aussie drinking scene. Lemon-flavoured alcoholic beverages are not just making a splash; they're practically flooding the market.
RELATED: White Claw is Jumping on the Boozy Lemonade Bandwagon With REFRSHR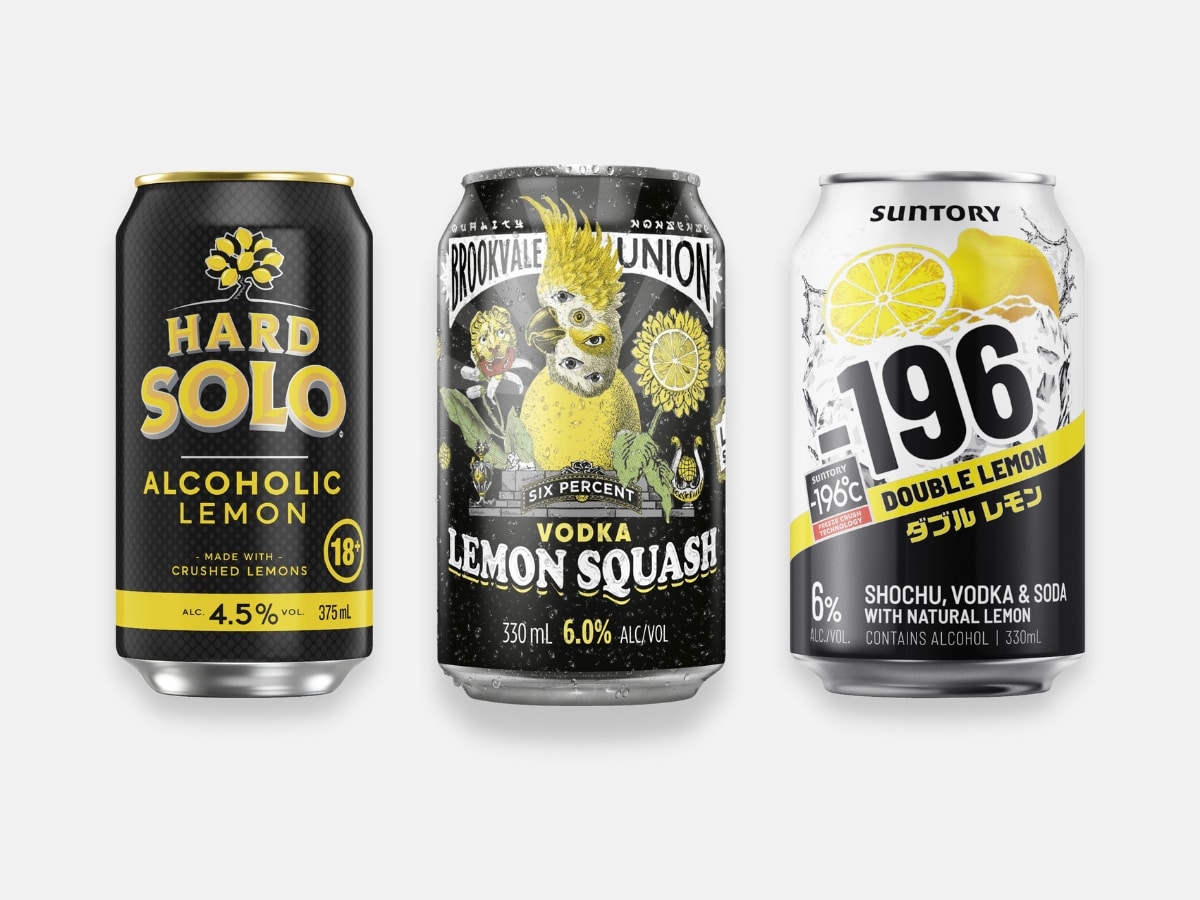 The Rise of Alcoholic Lemonade
Take the recently released Hard Solo, for instance. Remember those sunburnt days, cricket in the backyard, and a can of Solo in hand? Well, the iconic Aussie drink has grown up, just like us. Introducing its alcoholic sibling, Hard Solo is the same thirst-quenching lemon squash we loved, but with a 4.5 per cent ABV kick. It's nostalgia in a can, with a bit of a buzz.
Australian Options
Then there's Suntory -196 Double Lemon. Not just another RTD; it's Japan's best-selling beverage making waves down under. Named after its unique freezing process, -196 Double Lemon is as refreshing as a dip in Bondi on a scorching day. Or maybe you'd prefer the Northern Beaches and a can of Brookvale Union Vodka Lemon Squash – another ​​full-flavoured, low-sugar thirst quencher made with natural lemon.
Next up is another local legend: Bundaberg's Alcoholic Lemon Squash. Packed full of local ingredients, Bundy Lemon Squashy is a citrusy delight. It's a blend of zesty citrus flavours and that familiar Bundaberg cane spirit that Aussies have always had a soft spot for. And the best part? No need to get your hands sticky, squeezing lemons. This delicious blend is perfect straight from the can, chilled to perfection. But if you're feeling a bit fancy, pour it over ice with a slice of lemon. It's like having the pub in your backyard.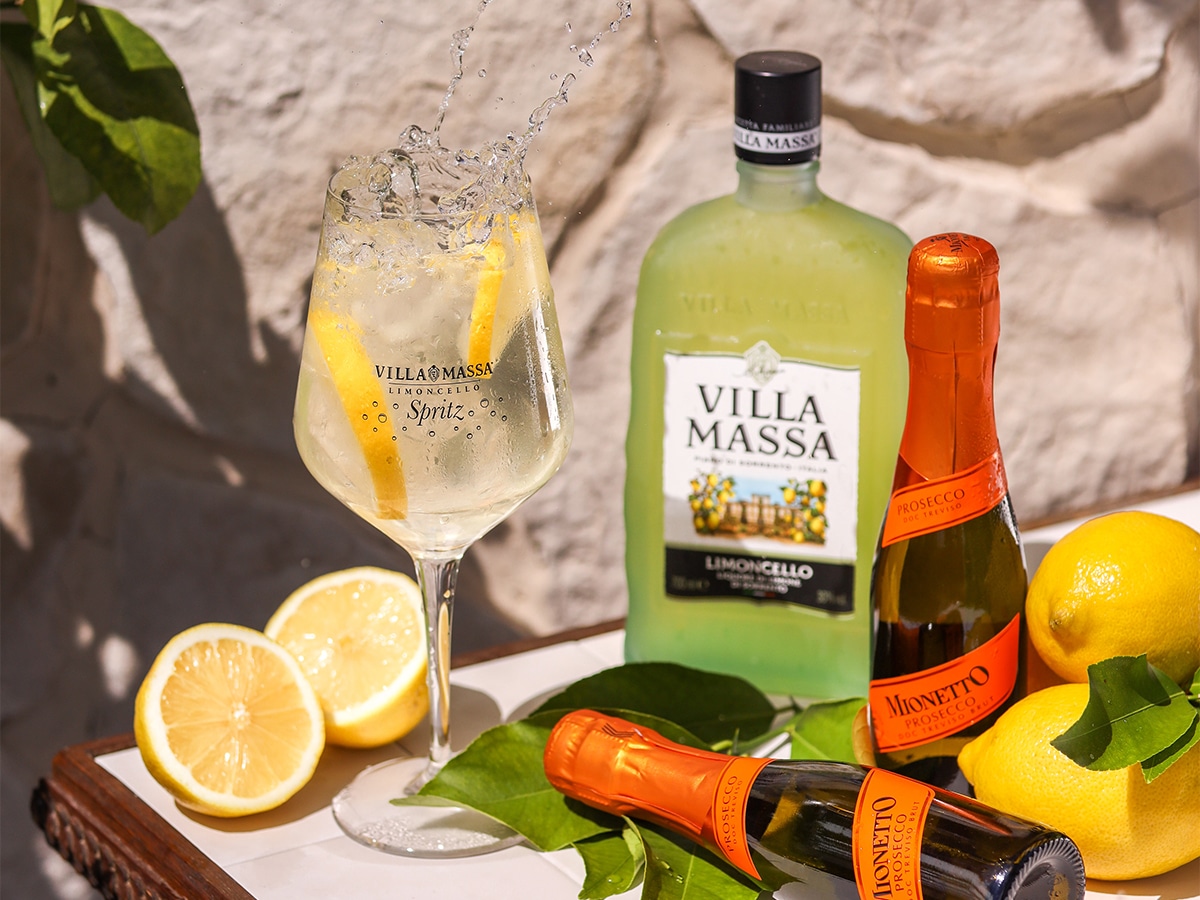 Limoncello
But let's not forget where this lemony love affair might have started: Limoncello. This Italian liqueur has been the post-dinner sipper for Italians for ages. Originating from Italy's picturesque Sorrento, Capri, and Amalfi coastlines in the early 1900s, it's believed that this zesty drink was being crafted even before then.
The magic of Limoncello lies in its simplicity. It's crafted by steeping lemon peel in a neutral spirit for weeks and then sweetened with sugar syrup. But here's where the artistry comes in: only the yellow part of the peel is used, avoiding the bitter white pith. This meticulous attention to detail gives Limoncello its signature zesty sweetness.
Limoncello Spritz
If you think Limoncello is just for sipping, think again. The Limoncello Spritz has been making a name for itself, especially in Italy. This delightful concoction combines the sweet and sour notes of Limoncello with the bubbly effervescence of Prosecco. The drink is a nod to the classic spritz, which originated in Italy in the 1800s to dilute sparkling wine.
---
Featured Video from Man of Many
---
The Limoncello Spritz is a refreshing twist on this classic, offering a burst of lemony goodness with every sip. It's perfect for those balmy summer evenings or a lazy Sunday brunch. And the best part? No need to travel to Italy to enjoy it. With the rise of lemon-flavoured drinks in Australia, the Limoncello Spritz will find its way to local bars and homes.
So, give the Limoncello Spritz a whirl next time you're looking for a drink that blends tradition and modern flair. It's a zesty journey from Italy's coastlines to Australia's shores. And who knows, maybe passionfruit will be the next big thing. A Hard Pasito or Passiona, anyone?
You'll also like:
---
Featured Video from Man of Many