17 Best Tequilas for a Fun Filled Fiesta
If you want a fun-filled fiesta, you need to get your hands on the best tequila you can find. From the traditional Mexican flavours to the more American-ised attempts, tequila brands have amassed a wild reputation for delicious and dramatic drops. For most mezcal-sippers, there is almost too many to choose from, but luckily enough, we've done the heavy drinking lifting for you.
The Best Tequilas
Now that you know what you're doing, 'tis time to get sipping. Take your newfound knowledge along with you as we dive into the best drops on the planet. Here is a list of the best tequila brands and bottles to test out…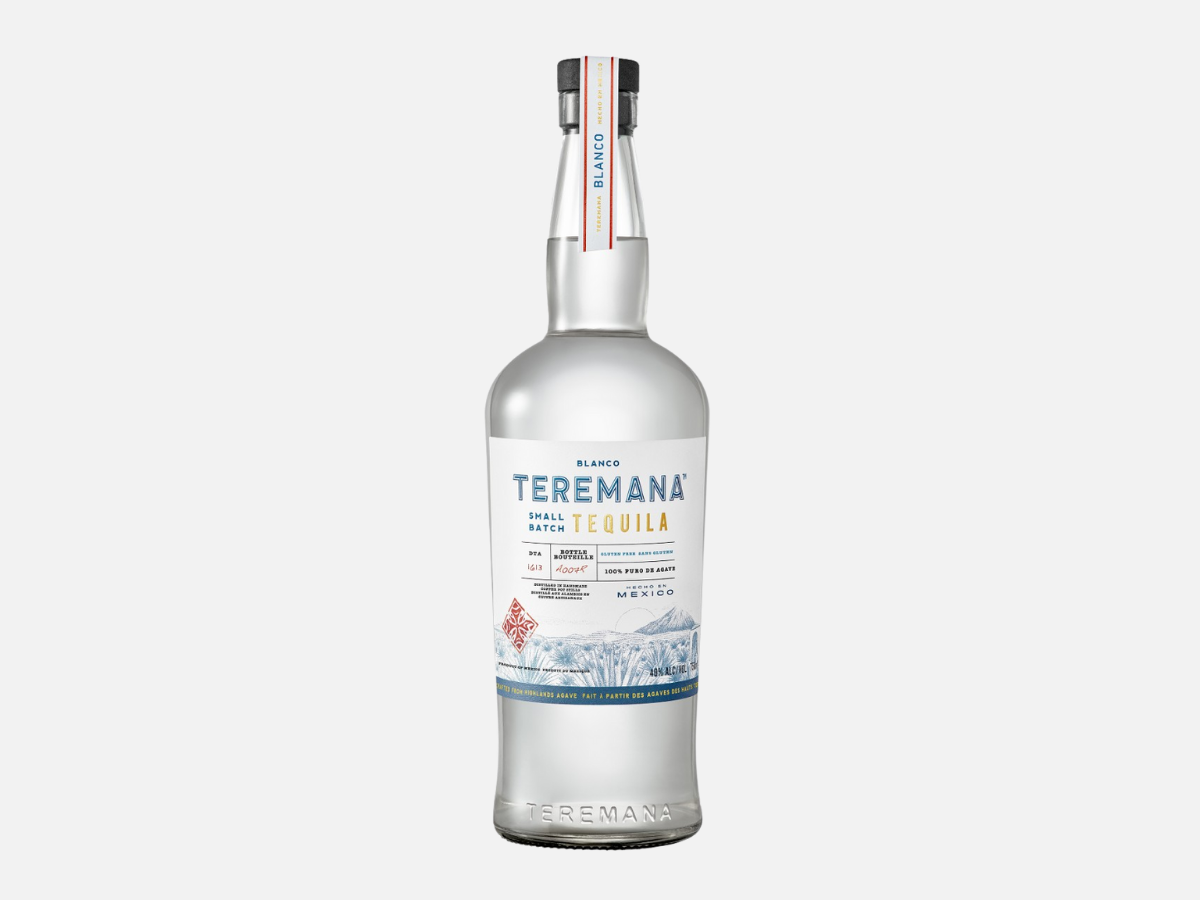 1. Teremana Tequila
Starting off our list of the best tequilas for a fun-filled fiesta is the spirit of the gods, Teremana. And by gods, we mean Dwayne Johnson. Tequila was (and is) The Rock's go-to drink as part of his cheat meals, so much so that he decided to launch his own brand of the stuff. Brewed in small batches for a mature flavour, do yourself a favour by not mixing this tequila. That's right, we recommend you enjoy one, on The Rock(s).
Brand: Teremana
Country: Mexico
ABV: 40%
Closure: Cork
Related: Wine Headaches: Causes and How to Avoid Them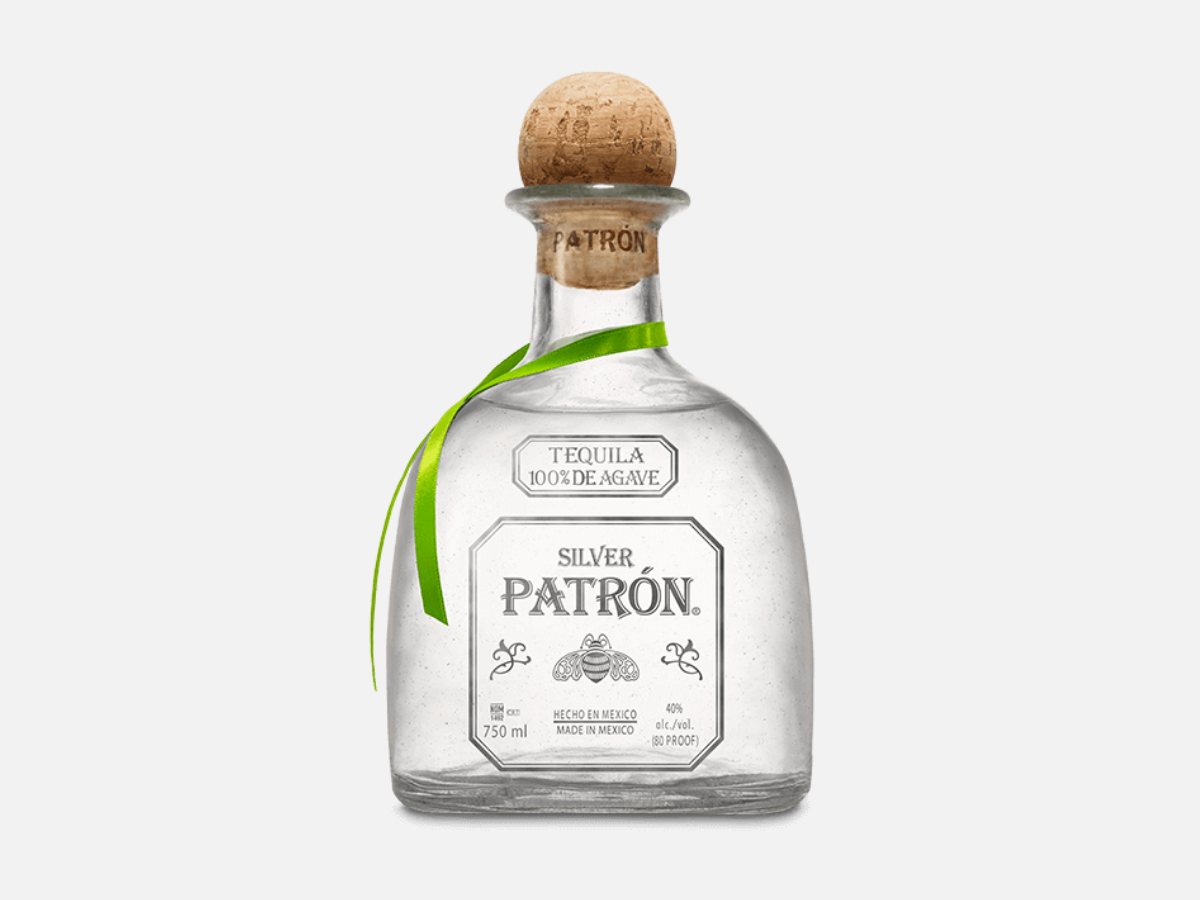 2. Patrón Silver
When you think premium tequila, your first thought should be Patrón Silver. Arguably the brand that kicked off the craze, Patrón Silver can be enjoyed mixed, sipped straight on the rocks, or in shots with a squeeze of lime to chase with. If you really want to make a splash at your next party, rock up with a bottle of Patrón, and you'll be everyone's best friend.
Brand: Patrón
Country: Mexico
ABV: 40%
Closure: Cork
Buy it here (AUS) Buy it here (US)
---
Featured Video from Man of Many
---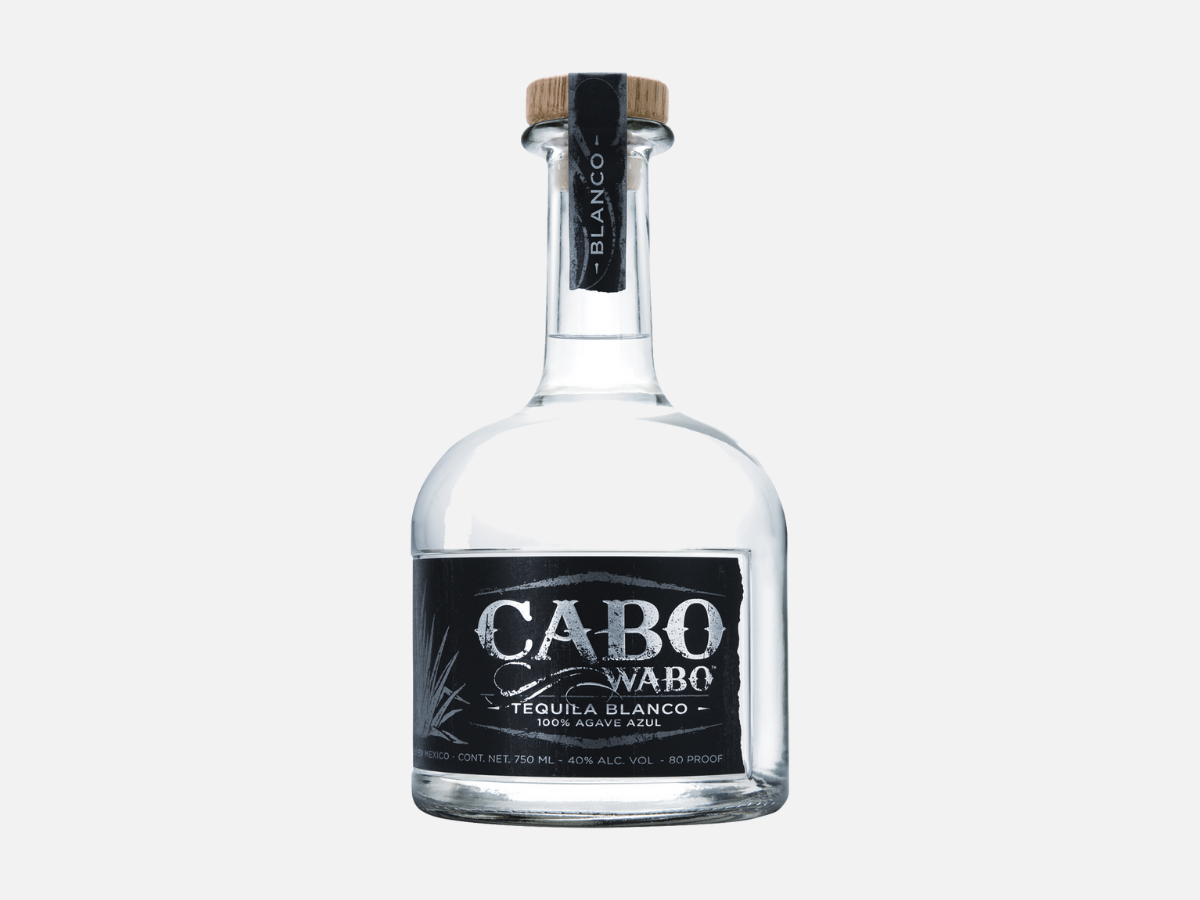 3. Cabo Wabo Blanco
Cabo Wabo Blanco is another brand of top-notch drink made by the stars, this time by Van Halen's Sammy Hagar. You'll find the term 'thick cut' being used to describe this one, but last time we checked tequila was a liquid? Upon further research, you'll find out that the thick-cut method relates to how they cut the heart of the agave plant that is used to make tequila. This heart, known as the 'piña' is cut into four thick segments, resulting in earthier notes.
Brand: Cabo Wabo
Country: Mexico
ABV: 40%
Closure: Cork
Buy it here (AUS) Buy it here (US)
Related: 15 Best Rum Brands To Drink Right Now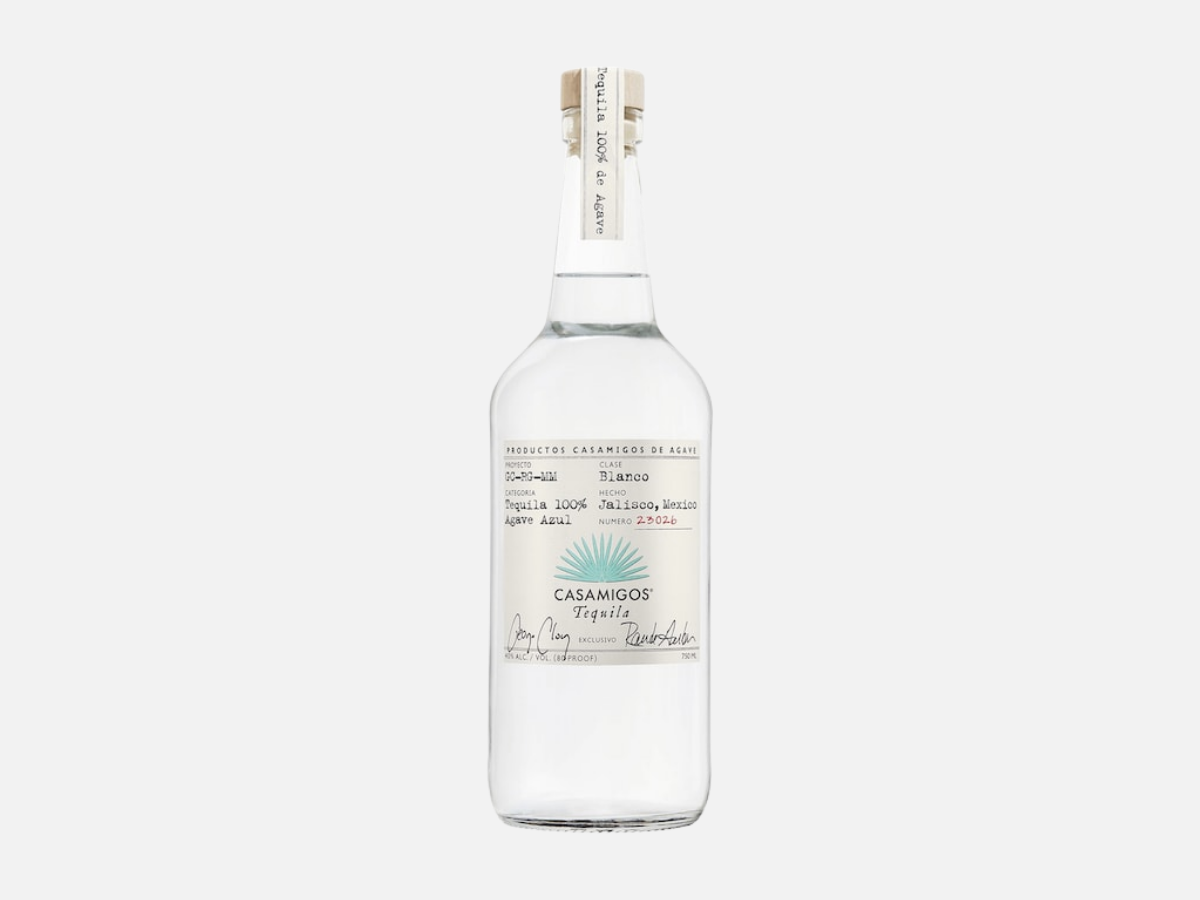 4. Casamigos Blanco
The stars just won't stop with their tequila (makes you wonder what a celebrity AA meeting looks like). Casamigos Blanco is the brainchild of your mum's favourite Hollywood actor George Clooney and business tycoon Rande Gerber. The outcome is a smooth and refined spirit that can be enjoyed on the rocks or in your favourite cocktail. Its naturally sweet flavour makes it exceptional for the latter.
Brand: Casamigos
Country: Mexico
ABV: 40%
Closure: Cork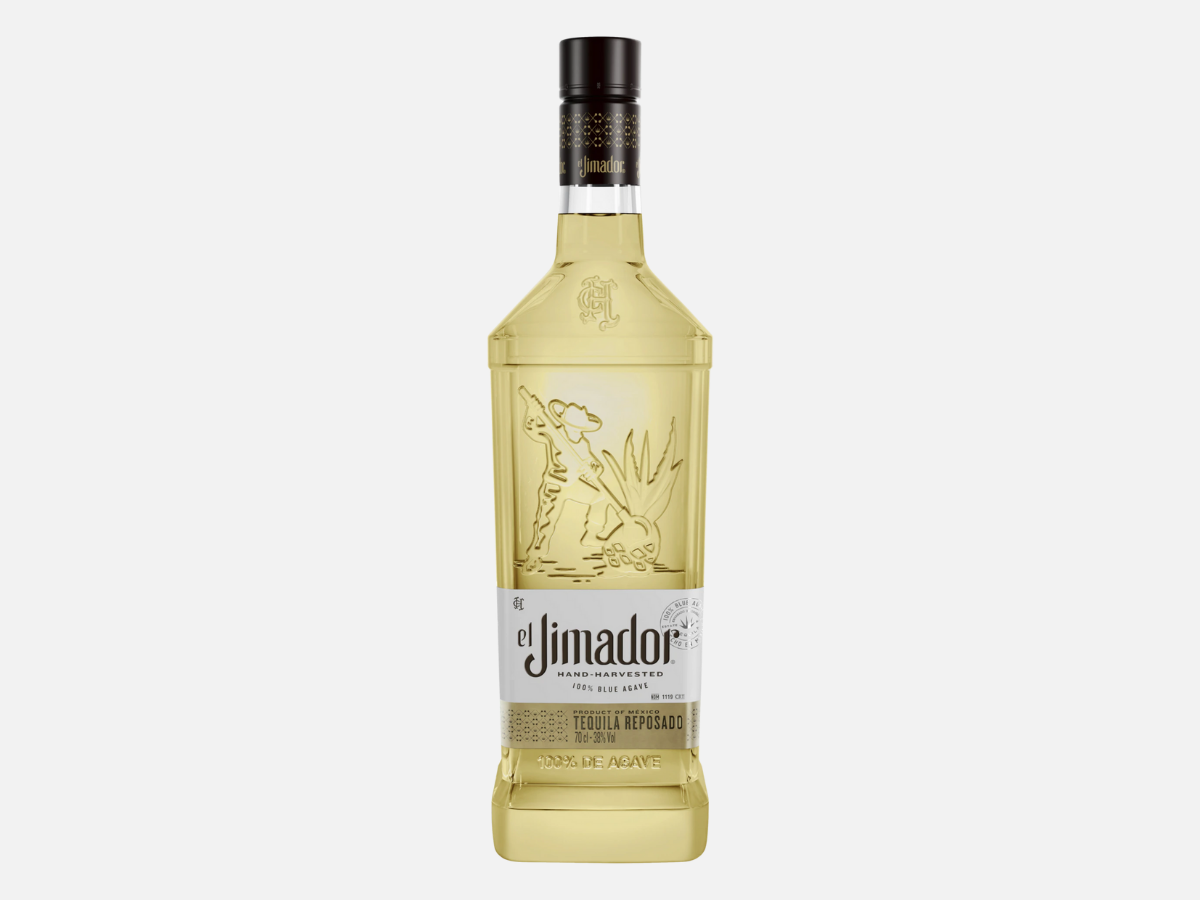 5. el Jimador Reposado
You may have a hard time getting your hands on a bottle of el Jimador Reposado, thanks to its newfound success and popularity. Winning silver at the San Francisco World Spirits Competition 2020, everybody is itching to have a taste. If you do manage to get your lips around a glass of the hot stuff, you'll discover the rich, 100 per cent agave flavours, as well as a toasty after taste from the barrel it was aged in.
Brand: el Jimador
Country: Mexico
ABV: 38%
Closure: Screwcap
Buy it here (AUS) Buy it here (US)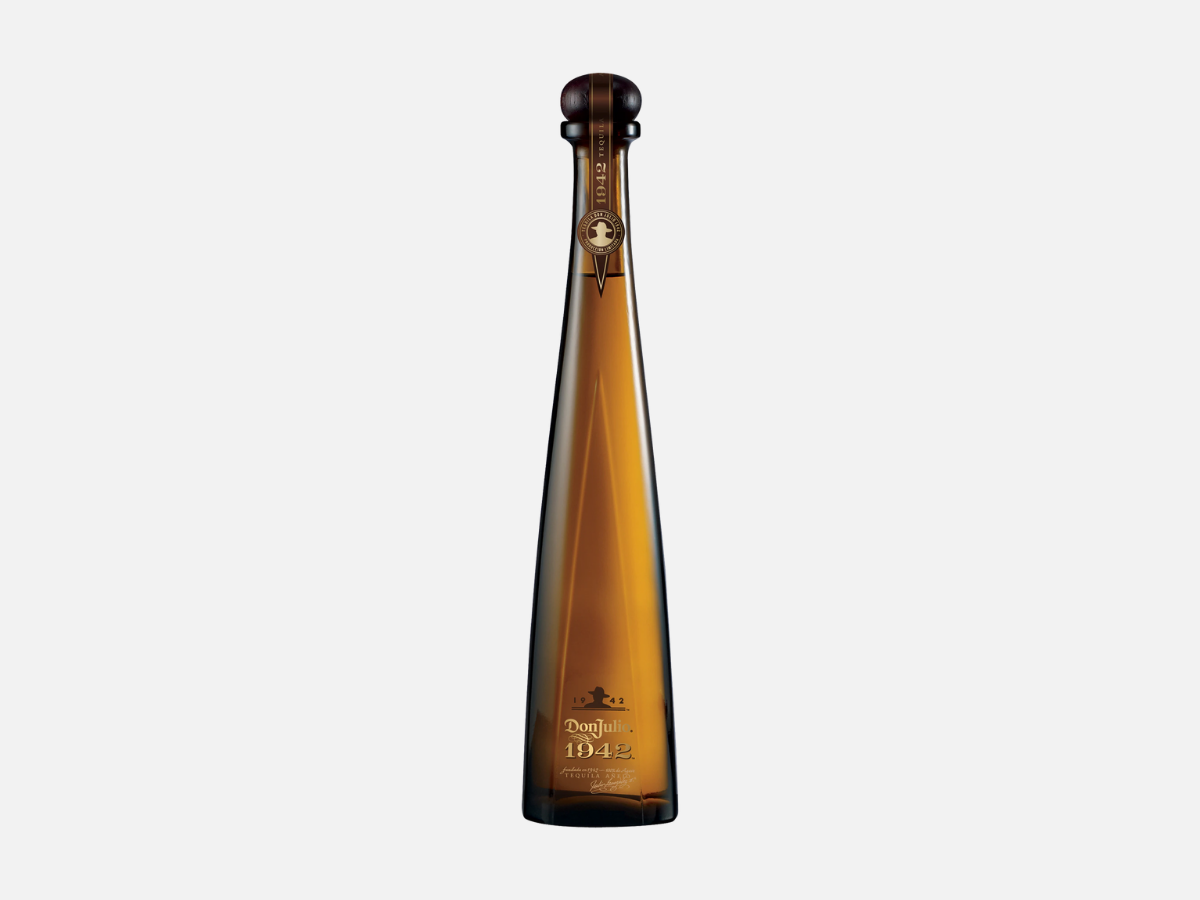 6. Don Julio 1942 Añejo Tequila
Want to know who beat out el Jimador Reposado for the top spot at the San Fran World Spirits Competition 2020? That would be Don Julio's 1942 Añejo Tequila (we're told it finished metres ahead of the pack in the 100-metre sprint category). The Añejo style means this one is aged for 24-30 months in small batches, resulting in rich, sweet aromas of caramel, toffee, and vanilla. With all this popularity comes a steep price tag, but it's worth the cost of entry.
Brand: Don Julio
Country: Mexico
ABV: 38%
Closure: Cork
Style: Anejo
Buy it here (AUS) Buy it here (US)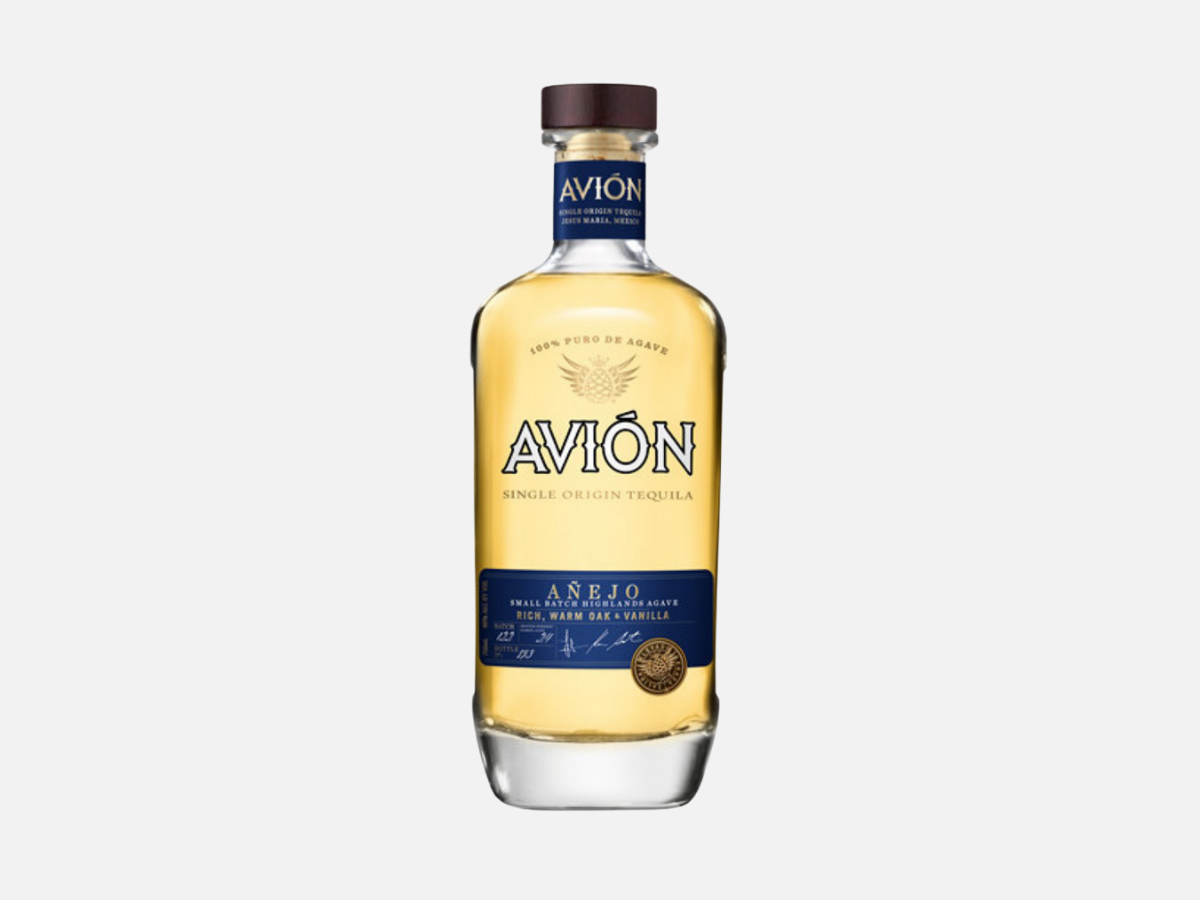 7. Avion Añejo
The next one on our list of the best tequilas that follows the Añejo method is Avion Añejo. These distillers took out gold back in 2011, and their spirit has been of the same rich quality ever since. Aged for two years in American oak barrels, the end result is a tequila with strong notes of vanilla, caramel, and even coconut. With all this sweetness going on, you could easily have this one on the rocks, or again mix it into your favourite cocktail for that added flavour boost.
Brand: Avion
Country: Mexico
ABV: 40%
Closure: Cork
Style: Anejo
Mountain Goat Just Launched a Sick Newtown Brew Pub Buy it here (US)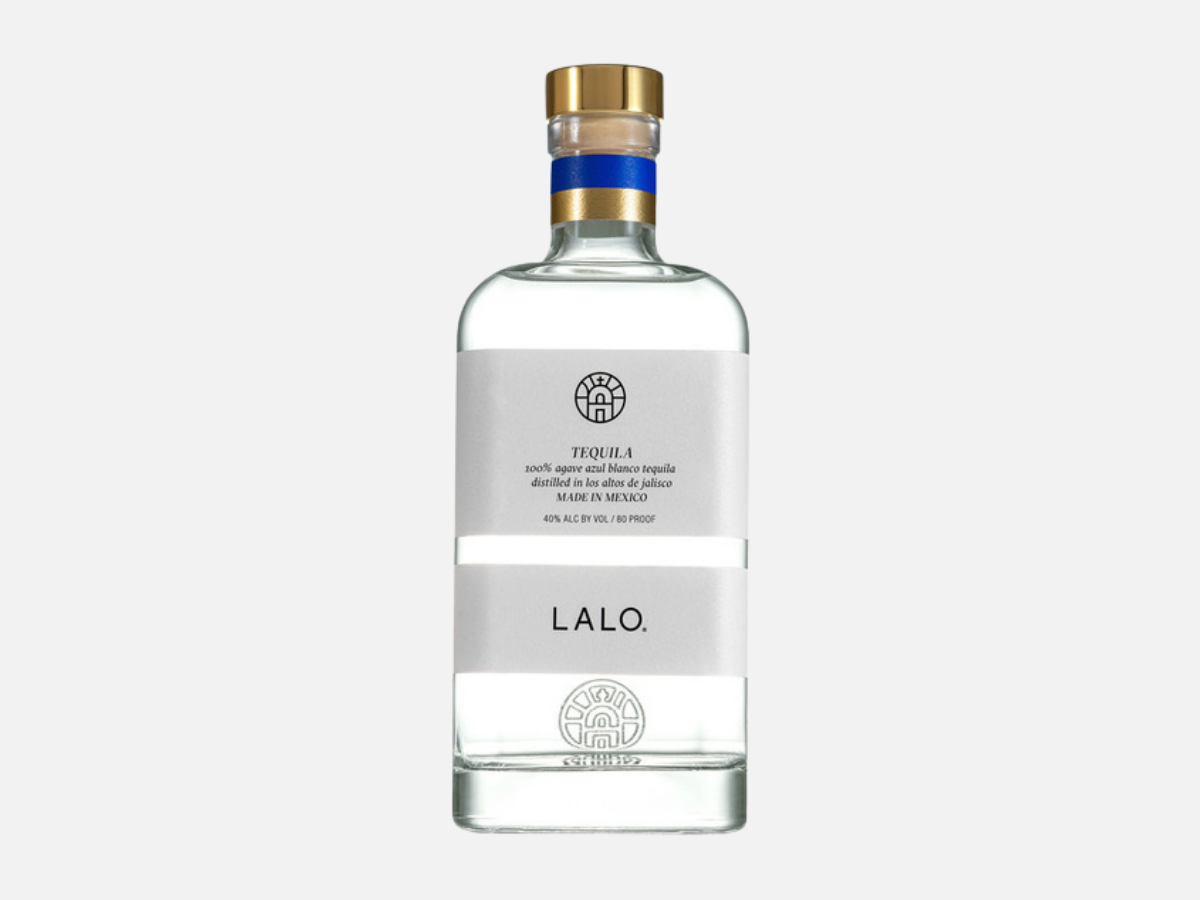 8. LALO Tequila
LALO Tequila has a rich history in the world of competing distilleries. The creator of LALO named the brand after his nickname, "Lalo" which was given to him by his grandfather, Don Julio. As you might have guessed, this is The Don Julio we've spoken of earlier, going to show how little the apple falls from the tree. This tequila is made from agave, water, and yeast, distilled only twice so that the agave flavours are still front and centre in the final drop.
Brand: LALO
Country: Mexico
ABV: 40%
Closure: Cork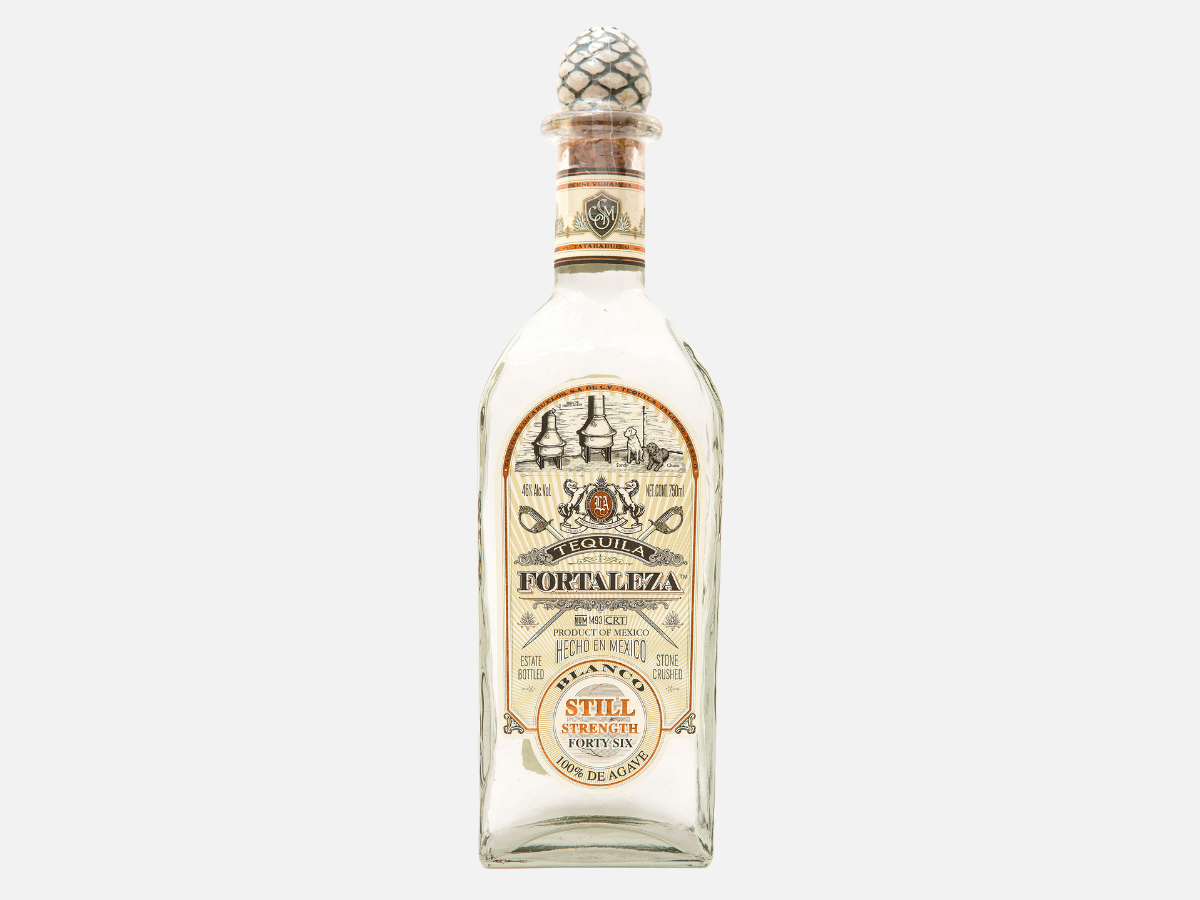 9. Fortaleza Still Strength Blanco
From one (sort of) family business to another, we have Fortaleza Still Strength Blanco. At the turn of the century, Guillermo Erickson Sauza brought the old family distillery back into action. The distillery has been running successfully since then, where they only use agave produced on their estate, which just so happens to be in the middle of a town called Tequila. Forget Funky Town, we want to get down to Tequila Town.
Brand: Fortaleza Tequila
Country: Mexico
ABV: 46%
Closure: Cork
Buy it here (AUS) Buy it here (US)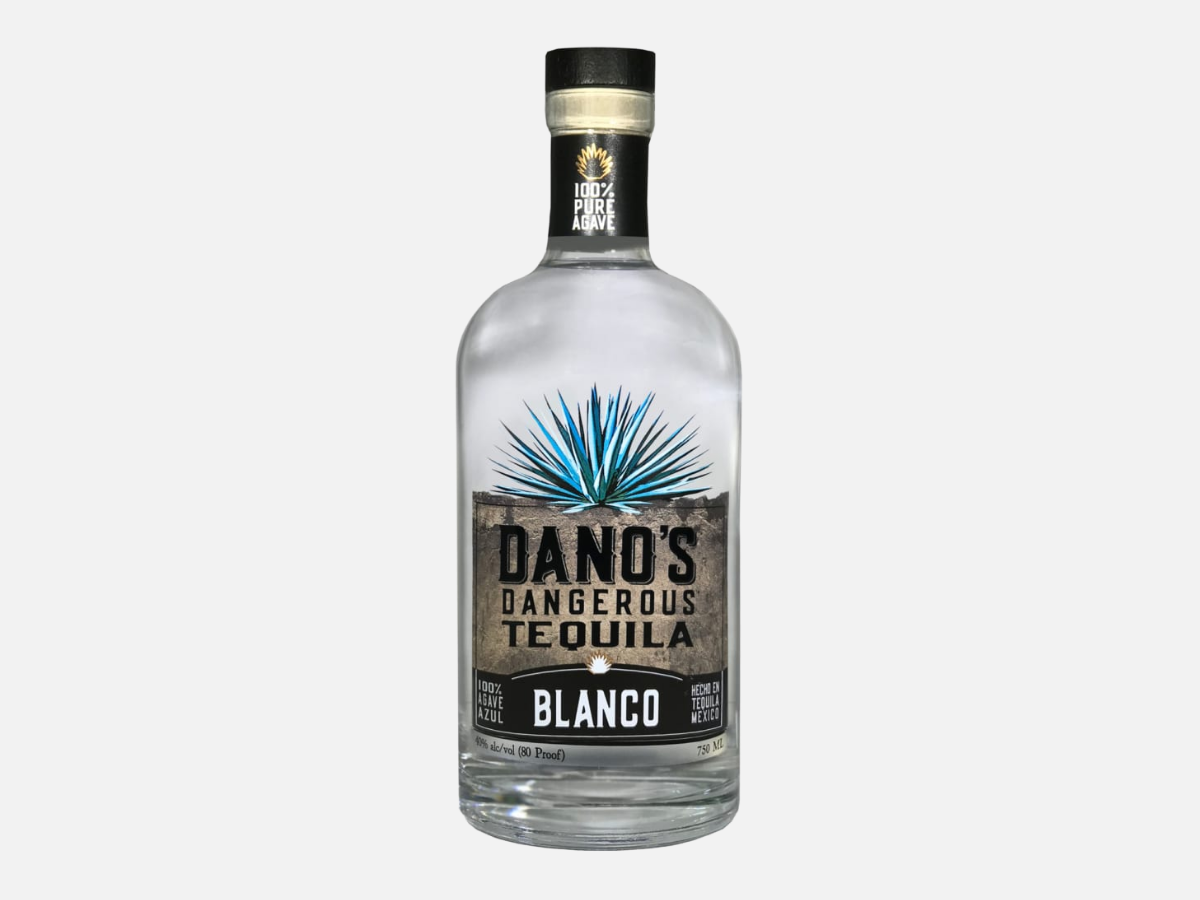 10. Dano's Blanco
The Dano behind Dano's Blanco knows what he's doing when it comes to tequila. Dano's Blanco is a sweet concoction that is ideal for cocktails, or on the rocks for those who usually can't drink spirits straight. Dano claims this is one of the smoothest Blanco drops on the market, and we'd have a hard time arguing otherwise.
Brand: Dano's Dangerous Tequila
Country: Mexico
ABV: 40%
Closure: Cork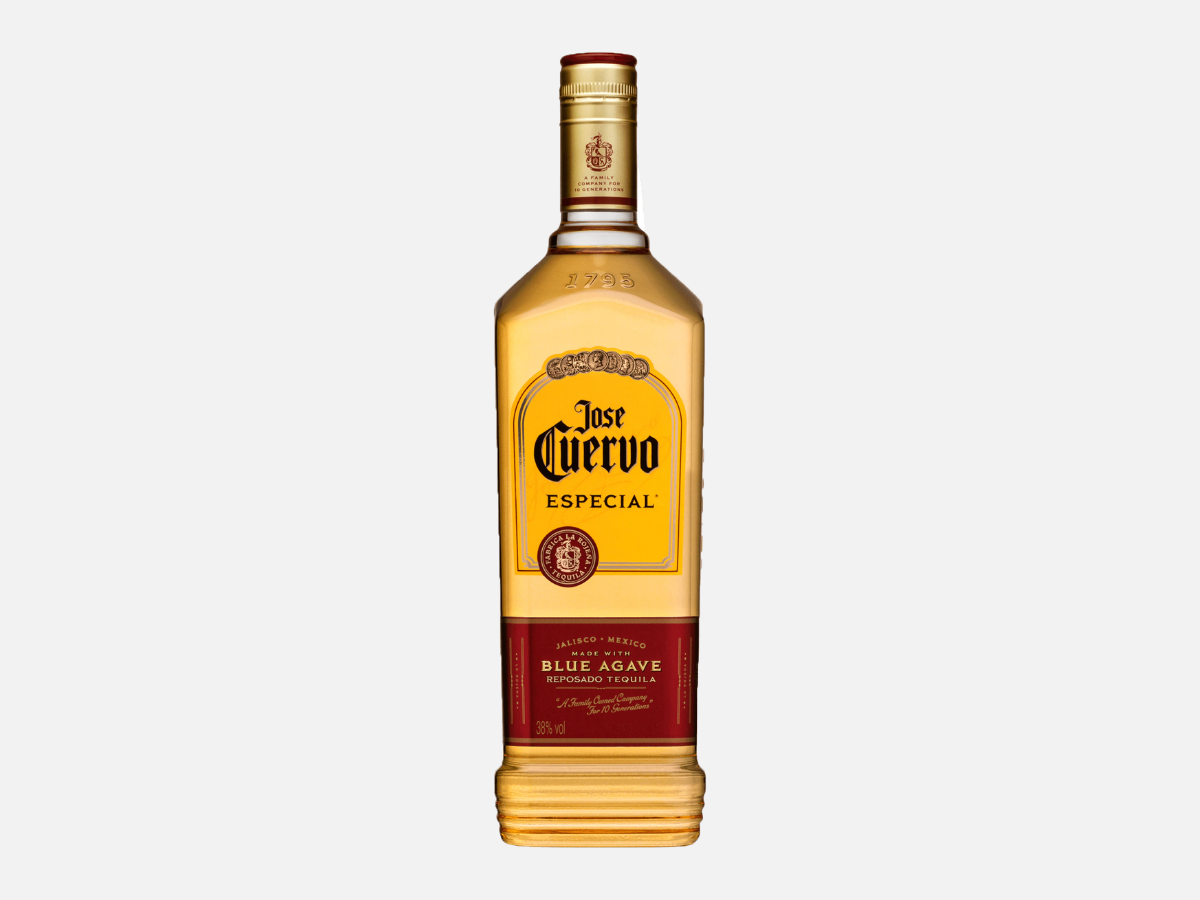 11. Jose Cuervo Especial Reposado
For an inexpensive tequila that offers great taste, you can't go past Jose Cuervo Especial Reposado. The cost of the drink makes it great for parties and event hosting, but don't think this means you can't also enjoy a bottle of this fine tequila to yourself. Tasty enough to sip, you'll find yourself halfway through the bottle in no time. And if you're into mixing, Jose Cuervo has a line of easy-made margarita's that'll hit the spot.
Brand: Jose Cuervo
Country: Mexico
ABV: 38%
Closure: Screwcap
Buy it here (AUS) Tenjaku Markets a $40 Japanese Whisky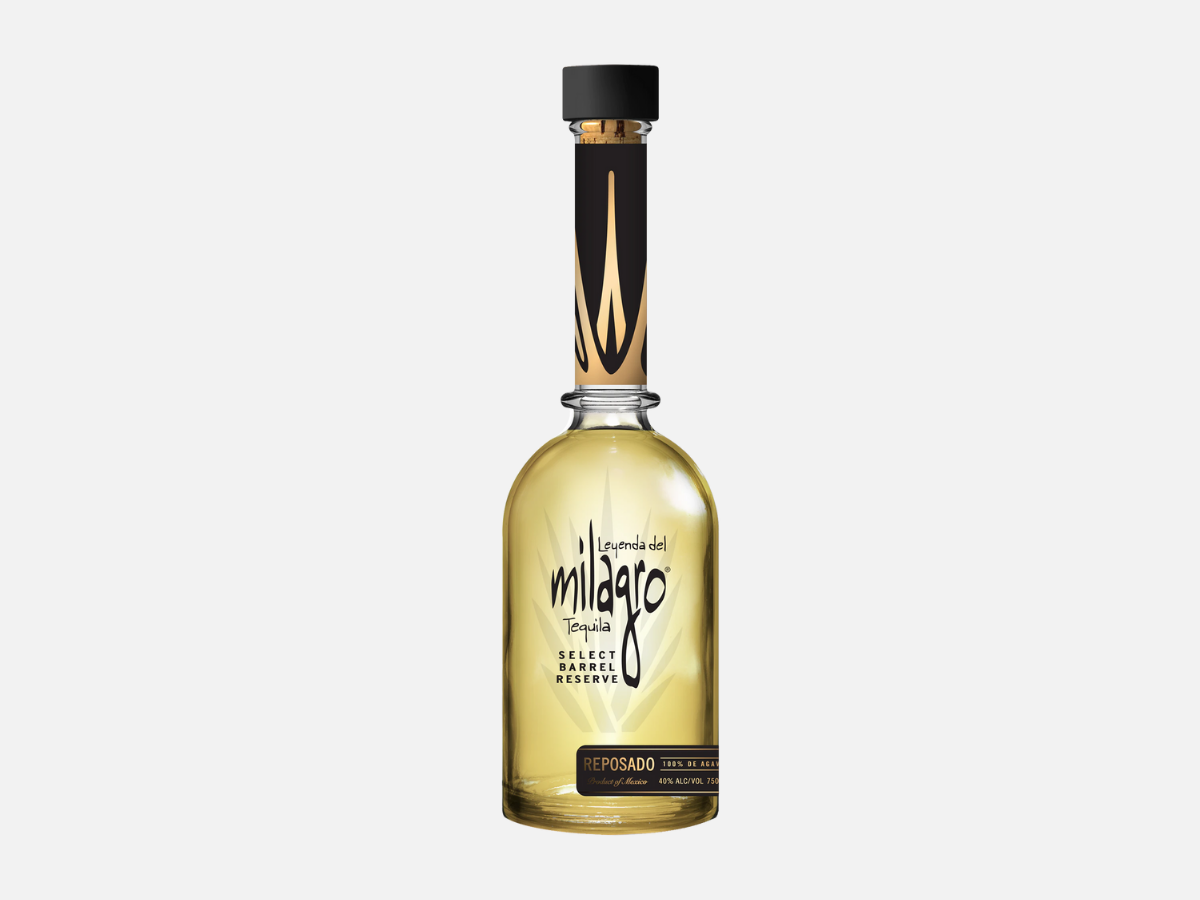 12. Milagro Select Barrel Reserve
From inexpensive to "okay if we all chip in," we have Milagro Select Barrel Reserve. This stuff earns its high price point, for the personal, handcrafted process that the tequila is produced through. Agave is grown on-site, before being harvested and roasted in clay ovens to produce the good stuff. The spirit is triple distilled, before being aged for ten months in French Oak, giving the spirit its sweet taste and honey colouring. Even the bottles are made from hand-blown glass.
Brand: Milagro
Country: Mexico
ABV: 40%
One of Australia's Most Loved Tea Brands Just Dropped 3 Epic New Releases Lark's Latest Rare Cask Single Malt Takes Us to the Graveyard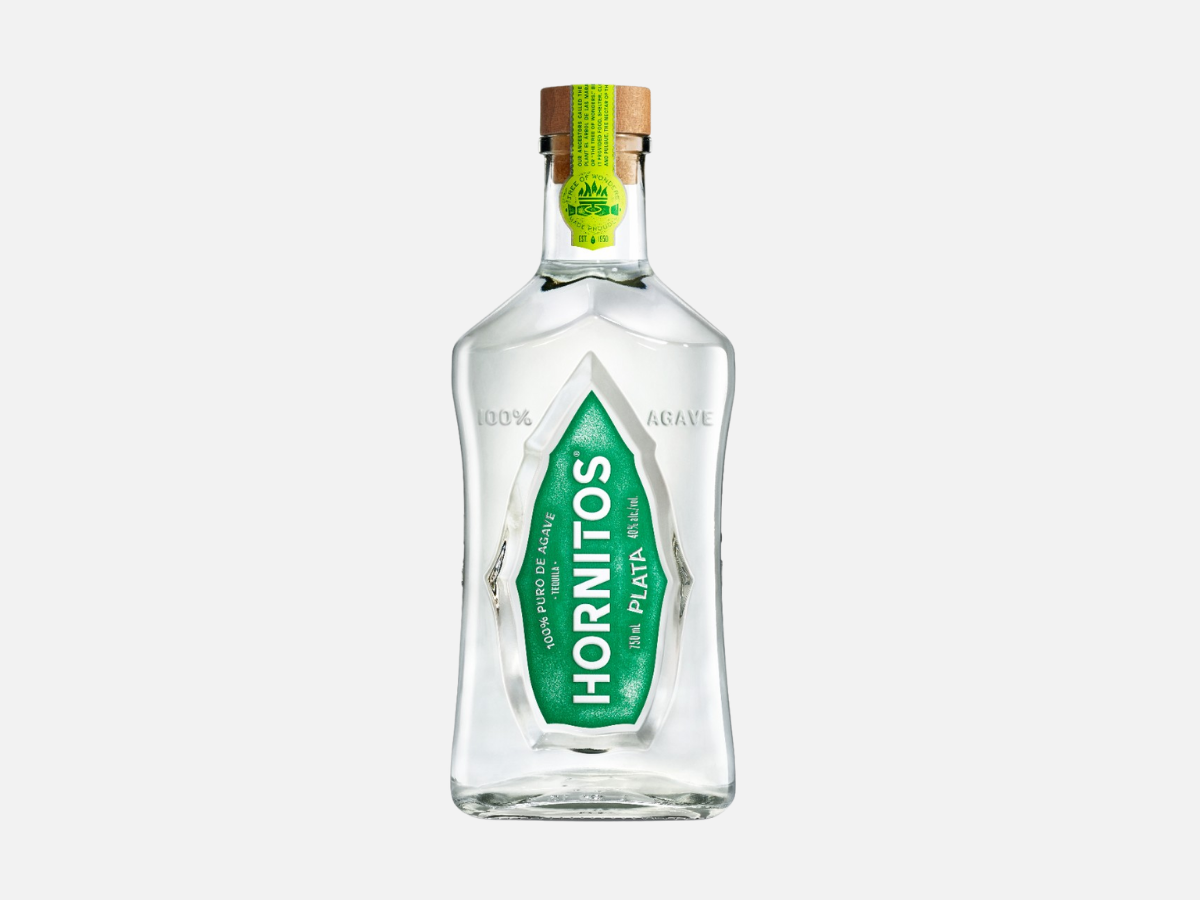 13. Hornitos Plata Tequila
If Milagro is a little out of your budget, Hornitos Plata Tequila may be better suited for your needs. Flavour isn't compromised for affordability, with their tequila hitting smooth and strong, with a citrus after taste to boot. Their motto suggests their drink is "A Shot Worth Taking," which we believe is a great attitude when it comes to tequila.
Brand: Hornitos
Country: Mexico
ABV: 40%
Closure: Cork
Buy it here (AUS) XXXX Goes Alcohol Free and Carbon Neutral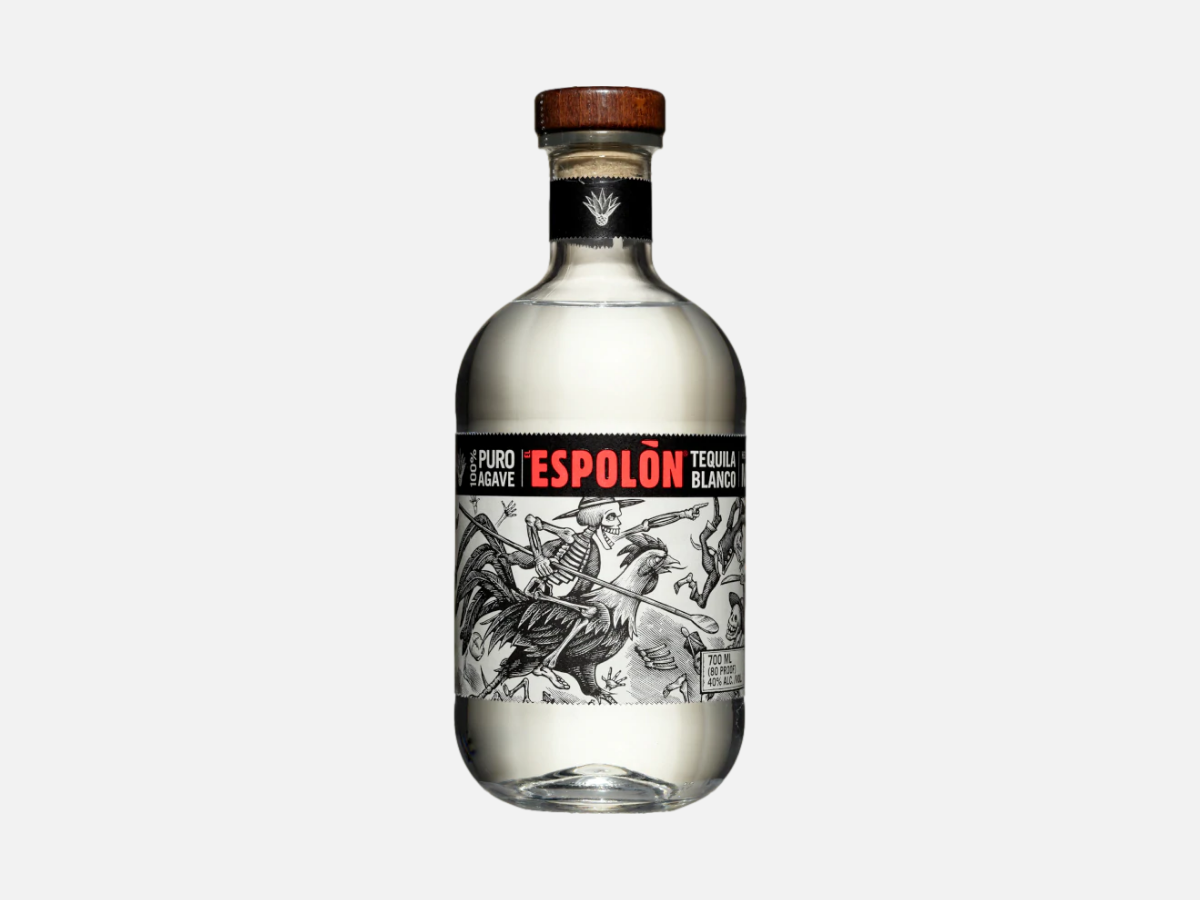 14. Espolòn Blanco
The kind distillers at Espolòn utilise a modern twist on their Espolòn Blanco tequila. Instead of using traditional ovens, Espolòn uses modern autoclaves. This introduction of technology allows Espolòn to better control the production of their tequila, resulting in a finer tasting spirit, for a lower cost might we add. After being rested in charred American oak barrels, the drink takes on a smoked flavour, unique to this brand.
Brand: Espolòn
Country: Mexico
ABV: 40%
Closure: Cork
Buy it here (AUS) Buy it here (US)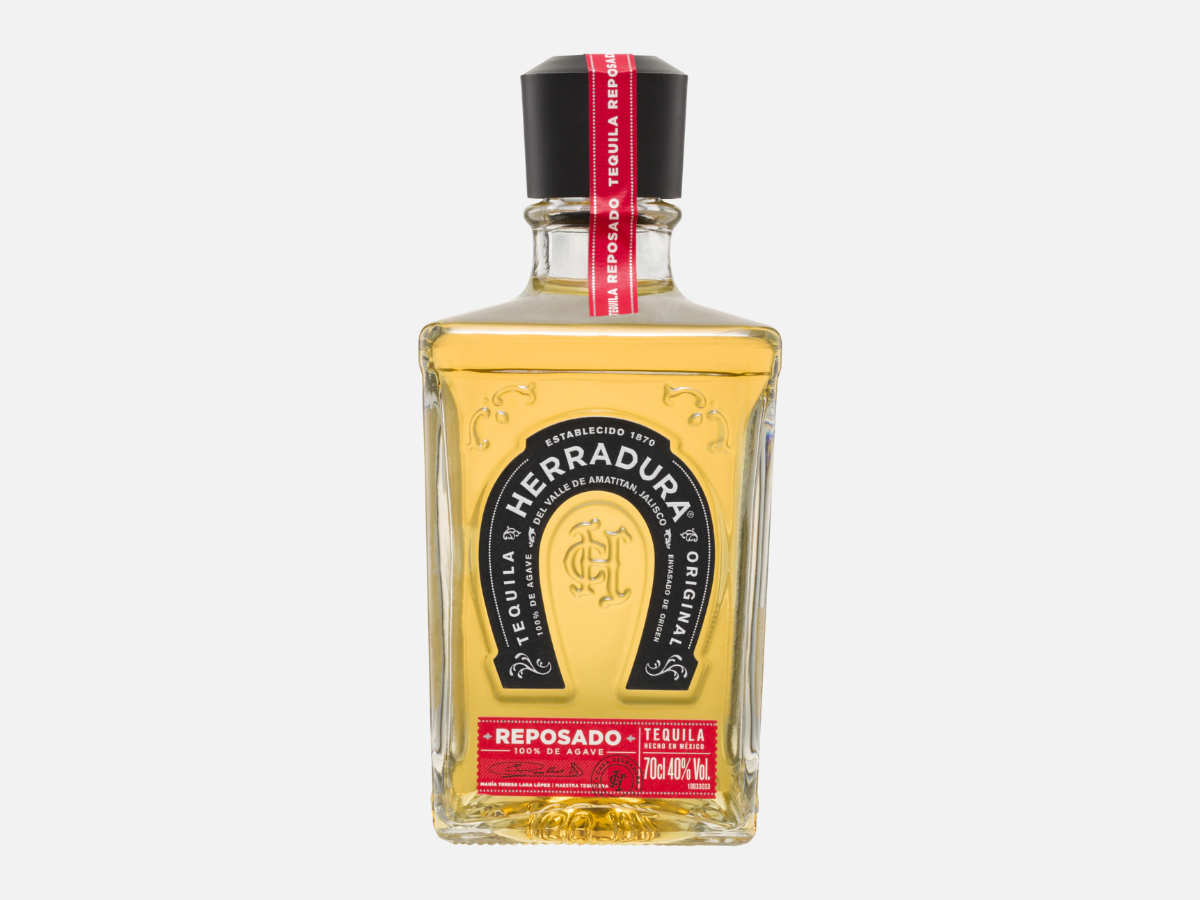 15. Herradura Reposado
Herradura Reposado is another premium tequila on our list. Herradura is doing all the right things to make sure that their tequila hits the spot for consumers around the world. Aged in American oak barrels for eleven months, the tequila takes on this sweet oak and cinnamon flavour, as well as the natural vanilla notes found in agave. For a twist, you can opt for the Double Barrel Reposado, which is aged for an additional eleven months in a charred barrel for extra flavour.
Brand: Herradura
Country: Mexico
Region: Amatitán
ABV: 40%
Closure: Cork
10 Best Non-Alcoholic Ciders 12 Best Drinks Releases of 2022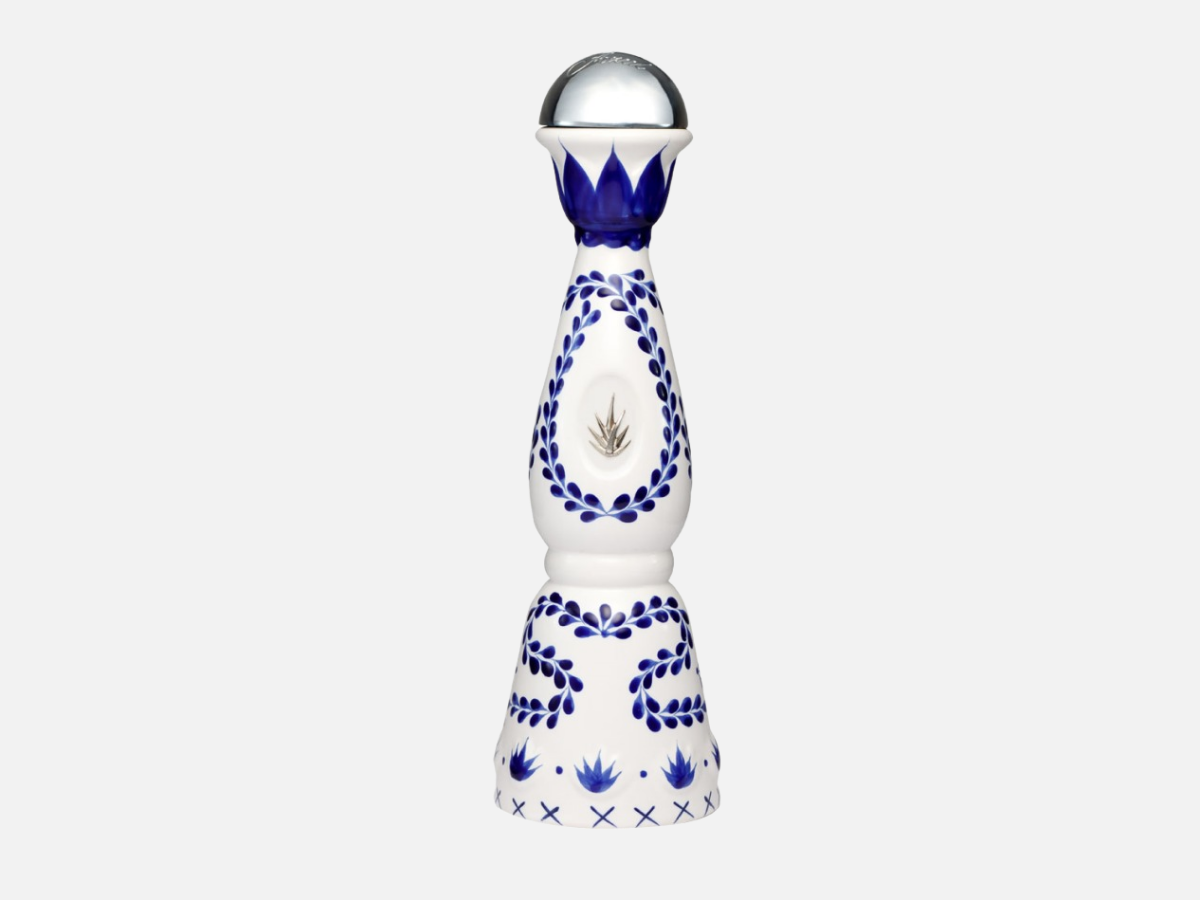 16. Clase Azul Reposado
You'd probably be more familiar with Clase Azul Reposado for their beautiful bottles and high price, but luckily for you, the tequila inside is just as breathtaking. The distillery uses only stone ovens to cook the agave before it's double-distilled and aged for eight months. Once ready, it's poured into the gorgeous, handmade ceramic bottles, that you'll want to wash out and display for all to see (to also show people you could afford it in the first place).
Brand: Clase Azul
Country: Mexico
ABV: 40%
Closure: Stopper
Buy it here (AUS) Buy it here (US)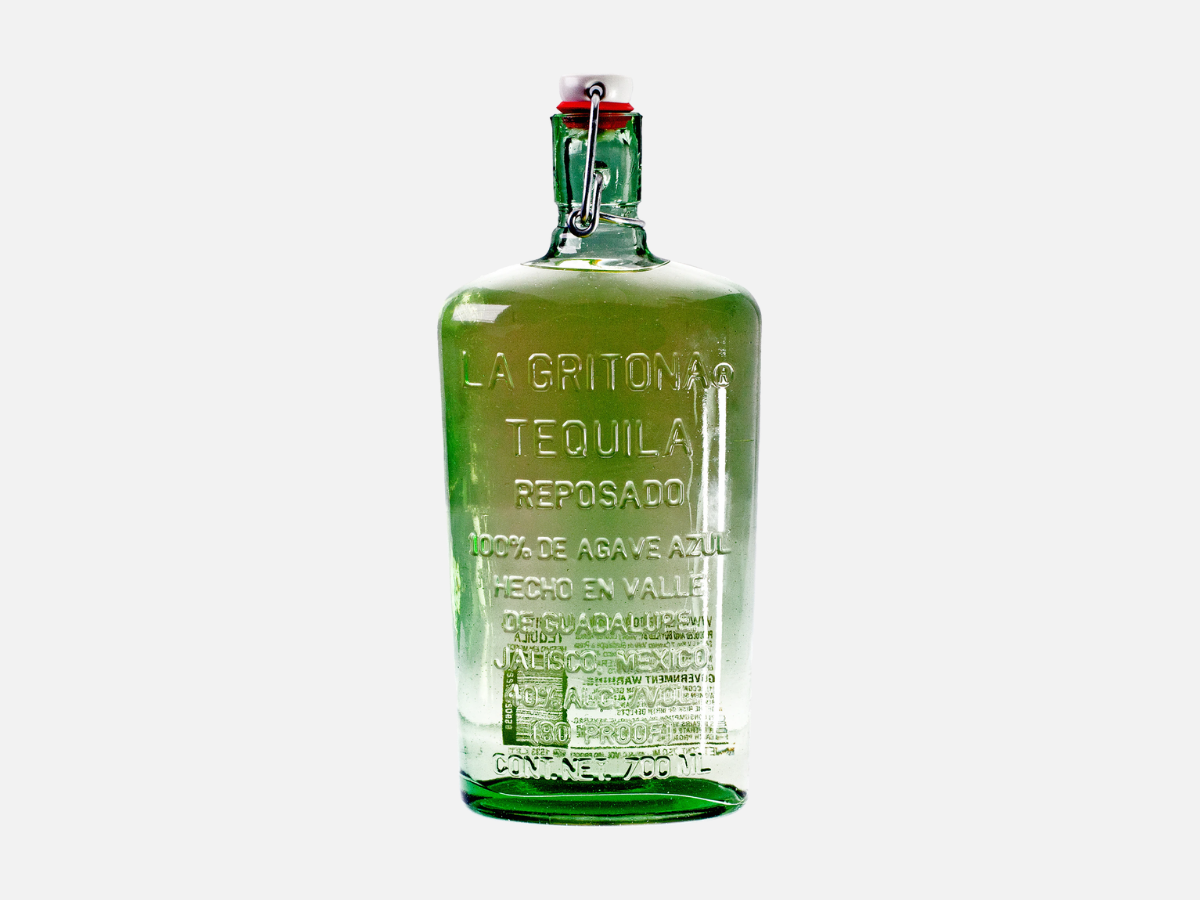 17. La Gritona Reposado
Last but not least, we have La Gritona Reposado, with a bottle that's as distinct as Clase Azul. Distilled by a local family in Mexico, this subtle but unique bottle has been popularised by bar staff in Southern California, who use it as their go-to for after-work drinks. You won't find the sweetness that is associated with the agave plant here. Just a sharp, smooth tequila that'll give a good kick to your taste buds.
Brand: La Gritona
Country: Mexico
ABV: 40%
Closure: Stopper
Buy it here (AUS) Buy it here (US)
How is Tequila Made?
Tequila is a form of mezcal that's derived from either lowland or highland blue agave plants and produced in specific regions of Mexico, namely Jalisco. Highland agave plants tend to yield a sweeter or fruitier spirit, while lowland agave plants tend to yield earthier flavours.
To make tequila, farmers trim away the leaves of the agave plant to get to the heart, also known as the piña. When ready, the piñas are harvested, thrown to ovens, and slowly baked. Next, they're shredded or mashed, creating agave juice (aka wort), which is poured into wooden or stainless steel vats. There, it mixes with yeast and water and ferments over the course of several days. The resulting composite has distilled a minimum of two times to produce Blanco (or silver) tequila – this variety can either go straight into the bottle or straight into white oak barrels for aging.
Tequila tends to break down into five categories: Blanco, Oro (gold), Reposado (rested), Añejo (aged), and Extra Añejo (extra aged). Blanco isn't aged at all, Oro is more or less the same as Blanco but with colour added to it, Reposado is aged for 2 months to just under 12 months, Añejo is aged for 1-3 years, and Extra Añejo is aged for a minimum of 3 years. Along with that extra aging there comes a natural, golden hue, which can range from light gold to deep amber.
Traditionally, extra aging also leads to a richer, more complex flavour, though it won't automatically improve the spirit's overall taste. In other words, any given tequila's qualitative mileage will vary depending on a host of conditions. Nevertheless, few drinkers out there would ever turn down a premium Añejo or Extra Añejo.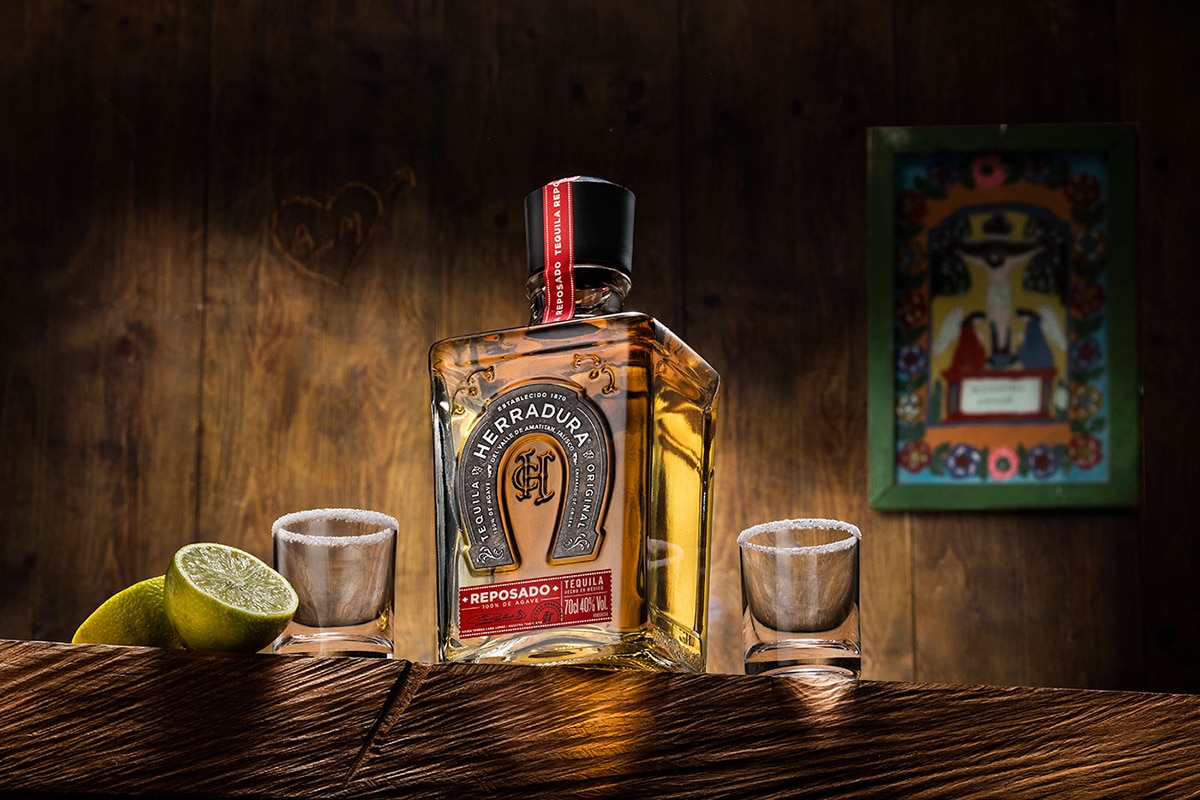 How Do You Taste Tequila?
If you're drinking low-quality tequila, you can either mix it in an applicable cocktail like a margarita or drink it as a shot. Should you do the latter, you'll want to pour some salt on the back of your palm, lick the salt, shoot back the drink, and then immediately suck on a wedge of lime.
If you're drinking the good stuff, don't waste your time with mixers. Instead, sip the tequila as you would any quality spirit. That is, pour it into a proper glass (like a brandy snifter), swirl it in the glass, smell it, and taste it in small doses, exploring the flavour in your mouth. You're welcome to pair it with a lime wedge or some cubes of ice. As for us – we sip the best tequilas neat.
You'll also like:
15 Best Rum Brands To Drink Right Now
15 Best Canadian Whiskies You Need to Try
17 Best Australian Whiskey Brands to Drink Right Now
General FAQ
What is Mexico's oldest tequila company?
In Mexico, tequila is a way of life and iconic Tequila house, Jose Cuervo lays claim to the oldest. Established in 1795, Jose Cuervo is home to experts in everything tequila, they now hold premium tasting seminars throughout Mexico.
What is the best Patrón for shots?
While Patrón is widely known as a premium drinking spirit, ideal for shots, some staples are more conducive than others. For a traditional shot, the tequila house recommends going for Patrón Silver.
Who makes the world's strongest tequila?
Coming in at a whopping 75 per cent ABV, Sierra Silver is the worlds strongest tequila. The 150-proof spirit is often referred to as The Rock That Bites.
---
Featured Video from Man of Many