Whisky Wins: Is Scotch About to Get Way Cheaper for Aussies?
As Australia eagerly awaits the outcome of Prime Minister Scott Morrison's recently announced trade deal in London, some whisky fans are cautiously counting their blessings. The new in-principle deal garnered between Morrison and British counterpart Boris Johnson aims to ease restrictions on imports between the two countries, opening up the opportunity for more affordable and better quality spirits.
You'll also like:
15 Best Whiskies in the World for 2021
Glenfiddich's Luxury 23-Year-Old 'Grand Cru' Single Malt is Finished in French Cuvée Casks
Johnnie Walker Gets Into the RTD Game with New Pre-Mixed Highball Bottles
The deal is done! 🇬🇧🇦🇺 pic.twitter.com/vlgjJqxTUk

— Boris Johnson (@BorisJohnson) June 15, 2021
The full details of the deal have yet to be provided, however, the UK government recently estimated that $7.9 billion worth of exports into Australia will have tariffs removed. Those substantial cuts to major tariffs on UK goods exported to Australia would deliver huge benefits for Aussie consumers. Lower costs for manufacturers and exporters generally results in lower prices for customers, with whisky set to serve as a major talking point.
For alcohol specifically, the trade deal has widespread implications. At present, there is currently a 5 per cent tariff on distilled spirits including whisky and gin. Should that full five per cent tariff be removed, Aussies would be able to score around $10 off a bottle of Johnnie Walker Blue Label. The removal of the UK tariff on alcohol would push more British alcohol brands to the forefront, opening up greater market diversity at an affordable price point, but it must be said, the tariff removal remains up in the air. Even if it is quashed, there's no telling just how much the reduction will be or how that reduction will flow on to the consumer.
According to the UK Government, International Trade Secretary Liz Truss is seeking to remove the tariff entirely, which makes it more expensive for distilleries to sell overseas, while also pushing for improved legal protection for whisky in the Australian market. Australia is currently the eighth biggest market for Scotch whisky exports, worth £113 million (AUD$207 million) last year. The Scotch Whisky Association says a tariff cut will help boost sales and support distillers across Scotland – with Australia a prime market for premium single malt Scotch.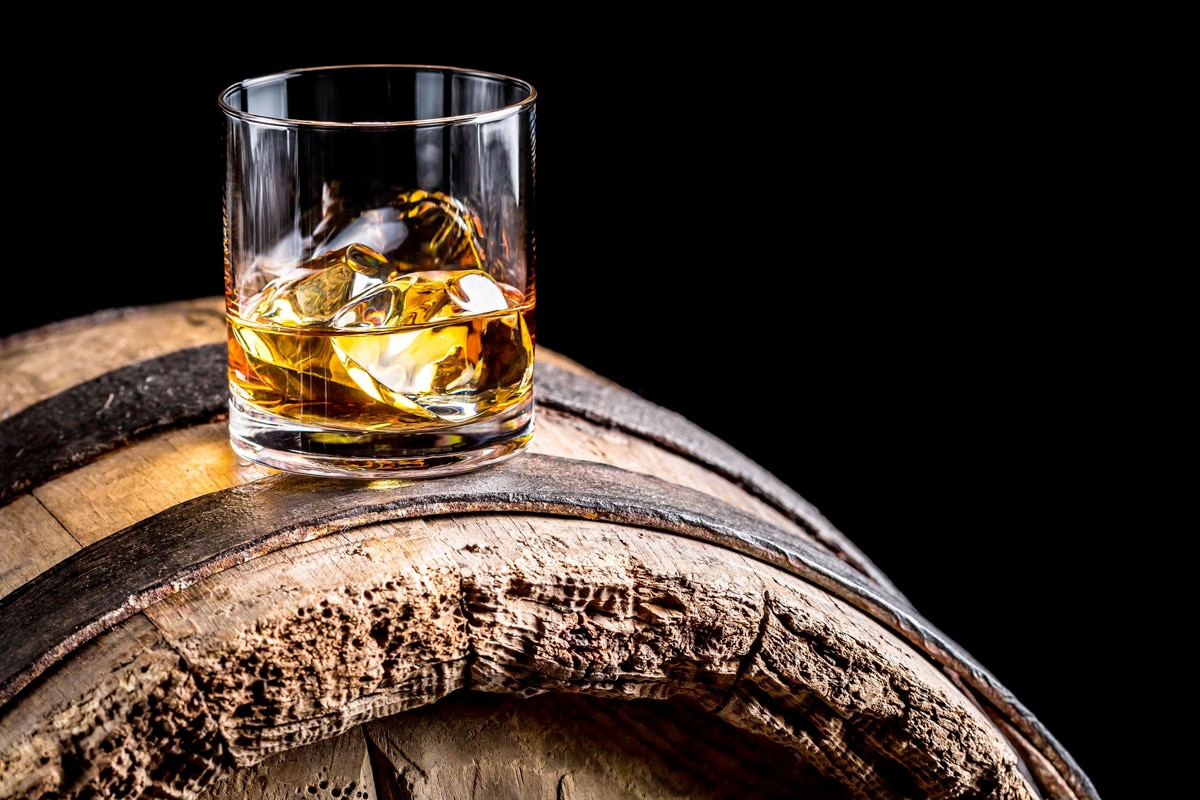 "Over the last 10 years, exports of Scotch Whisky to Australia have almost doubled. But they're subject to a 5 per cent tariff which we'd very much like to see removed, which would help to boost growth in our industry's eigth largest global market," chief executive of the Scotch Whisky Association, Karen Betts said. "The FTA is also an opportunity to strengthen the legal protection of Scotch Whisky in Australia, and to improve its enforcement. Stopping those who seek to take advantage of the quality reputation of Scotch Whisky with counterfeit Scotch is a priority for us in Australia, as it is in all our export markets."
For Aussies, the trade deal has the potential to bolster the entire spirits industry. With brands like Johnnie Walker, Ardberg and Glenlivet more affordable than ever, the influx of high-quality Scotch stands to make Australia one of the world's biggest whisky importers. No more $200 bottles of Blue Label, Johnnie could be on the menu for far cheaper.
You'll also like:
15 Best Whiskies in the World for 2021
Glenfiddich's Luxury 23-Year-Old 'Grand Cru' Single Malt is Finished in French Cuvée Casks
Johnnie Walker Gets Into the RTD Game with New Pre-Mixed Highball Bottles