16 Best Wine Gifts – for Wine Lovers and Connoisseurs
More than a mere habit or hobby, wine appreciation is often a full-blown lifestyle. That's good news for you this holiday season, presuming you know a dedicated oenophile or two. As you'll soon discover, there's no shortage of exceptional wine-related gifts from which one can choose. We're talking sleek coolers, elegant decanters, functional aerators, mind-bending glassware sets, unique bottle openers, and extensive books. You'll find all that and more in our following Christmas gift guide, which goes out to all the wine lovers. Pour yourself a glass, peruse, click, buy, and give. It's what the holidays are all about.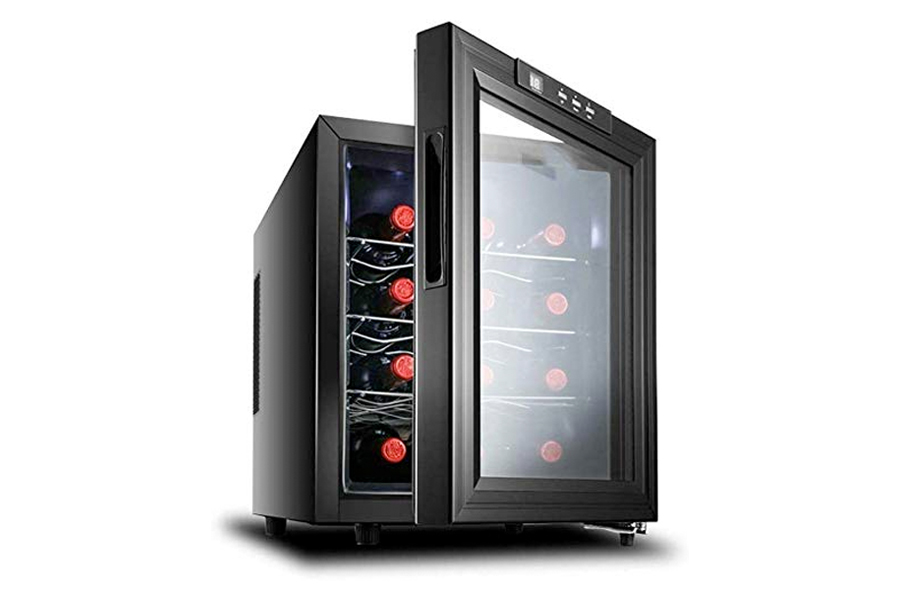 JJLL 12-Bottle Wine Cooler
Able to store up to 12 bottles at a time, this advanced wine cooler from JJLL is executed to perfection. On the visual front, it comes distinguished by a sleek black exterior and sculpted chrome shelves. Pair that with quiet thermoelectric cooling and an electronic control panel with LED display and you're looking at the best in modern wine storage. Even if the connoisseur in your life already has a cooler, he or she can still use an upgrade. Well, here it is.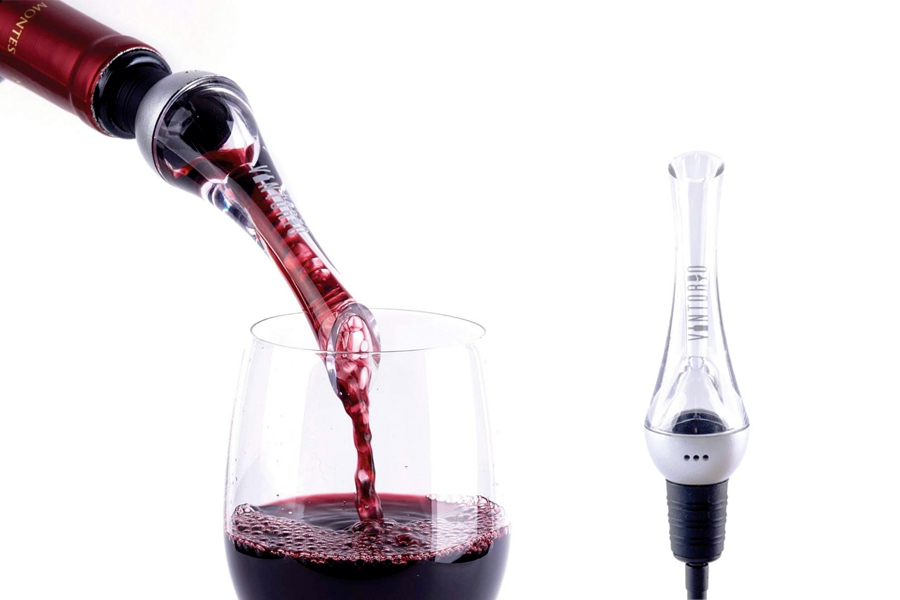 Vintorio Wine Aerator Pourer
If you have even a casual love of wine, then you know all about the benefits of aeration and its ability to open up complex flavours and aromas. Sure, you can swirl your glass around for minutes on end, or you can save yourself the trouble by scooping up this quality aerator pourer. Made from FDA-approved materials, its aerating chamber and intake system delivers the ideal amount of oxygen by way of the Bernoulli Effect. Literally sealing the deal is a tapered and ergonomic rubber stopper. No wine lover's stocking is complete without one. – $28
Buy it here (AUS) Buy it here (US)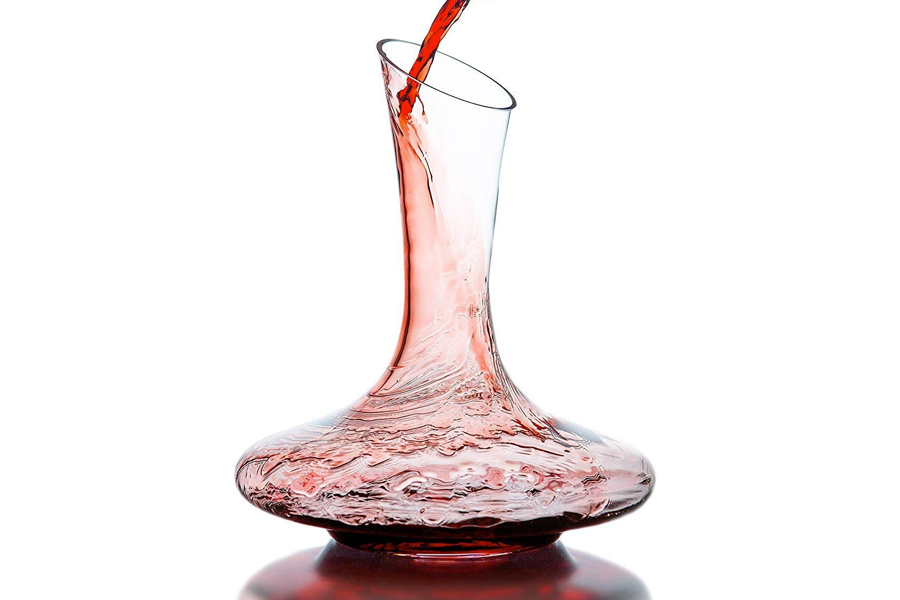 Le Chateau Wine Decanter
Form and function collide on this elegant hand-blown decanter from La Chateau, which features an easy-pour slanted spout. Made from 100% lead crystal and designed to hold up to 750 ml of wine (i.e. a standard bottle), it will unlock flavours and aromas and look downright radiant in the process. Equal parts optimal vessel and decorative centrepiece, it makes for the perfect gift come the holidays. And if you don't believe us, then surely all those five-star reviews will put any lingering concerns to rest. – $70
Buy it here (AUS) Buy it here (US)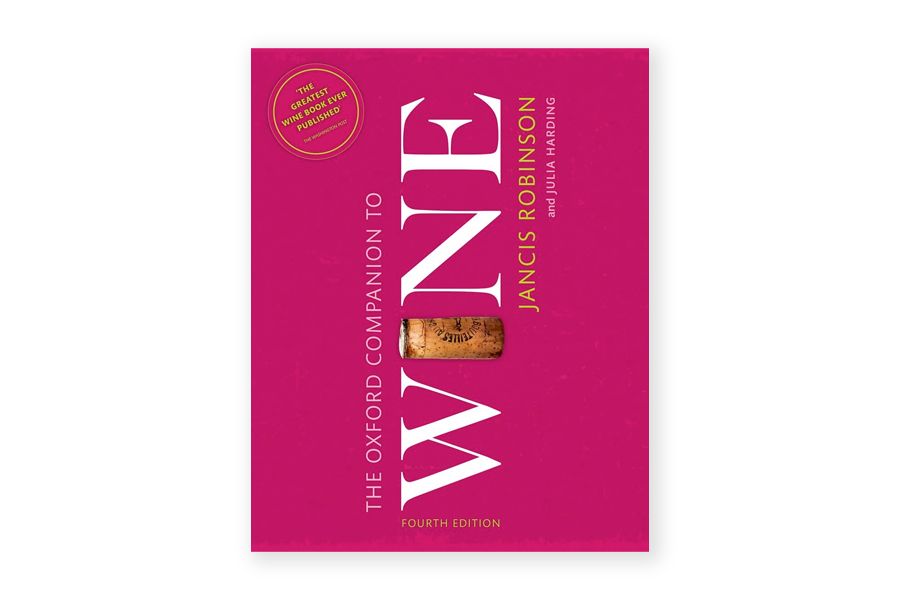 The Oxford Companion to Wine
What's one thing to do whilst sipping on quality vino? Read about quality vino, naturally. Enter this insanely comprehensive guide, which is now on its fourth edition. Overflowing with content, it features nearly 4000 entries from 187 expert contributors. From regions to varietals to histories to maps to photos and illustrations to so much more, this encyclopedic tome leaves no topic or visual unexplored. It might make your favourite wine lover more of a know-it-all than he or she already is, but we say you should get it for them anyway. – $60
Buy it here (AUS) Buy it here (US)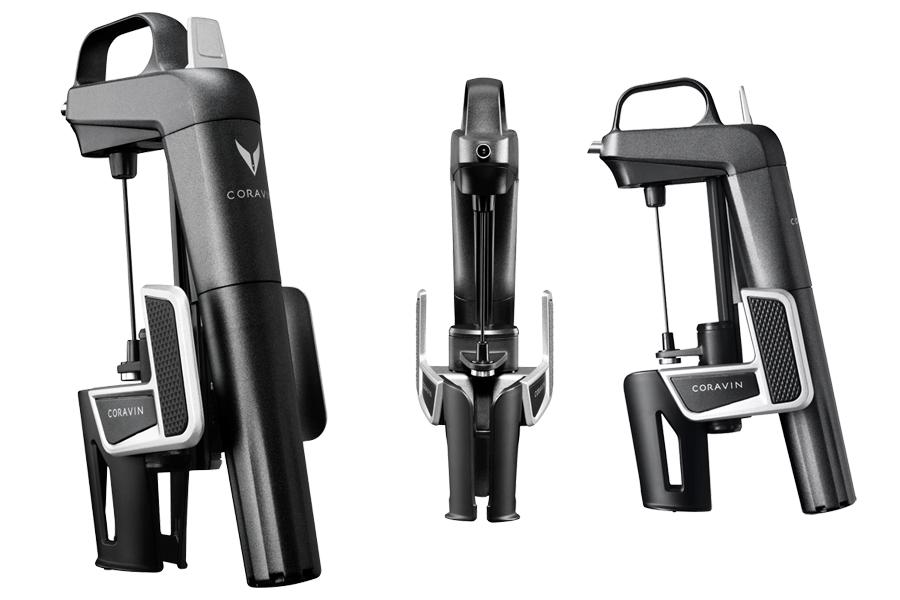 Coravin Model Two Premium Wine Preservation System
When it comes to achieving true wine preservation, you and your favourite oenophile don't want to cut corners. That brings us to the Coravin Model Two Premium Wine Preservation System, which justifies its relatively high price point by actually getting the job done. Use this best-in-class product and its proprietary technology to protect your wine from even the scantest traces of oxidation. It leaves the cork in place and works on any non-twist-off bottle at any time. – $549
Buy it here (AUS) Buy it here (US)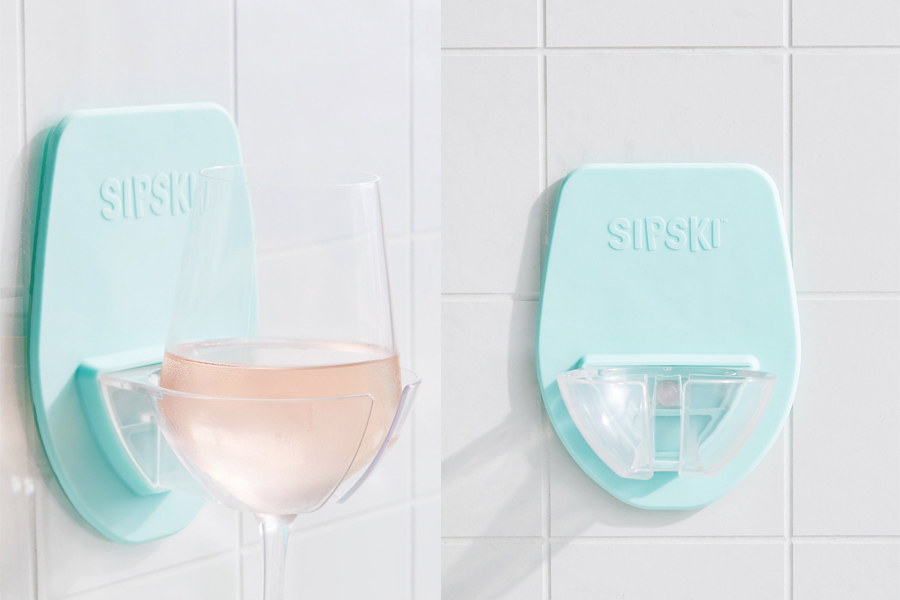 Sipski Shower Wine Glass Holder
Proving that there's no wrong place or time to sip on some vino, the Sipski Shower Wine Glass Holder is exactly as awesome as it sounds. Thanks to silicone backing, this ingenious cup holder sticks to the shower wall and leaves no residue behind when you take it off. Whether you're relaxing at the end of a long day or kicking off your night, this crafty product brings an extra tier of enjoyment into the process. Give it as a gift and watch as your friend or loved one scoffs at the notion, only to use it the very next day. The best part? It's very affordable. – $14
A Rum So Good You'll Want to Drink it Neat Buy it here (US)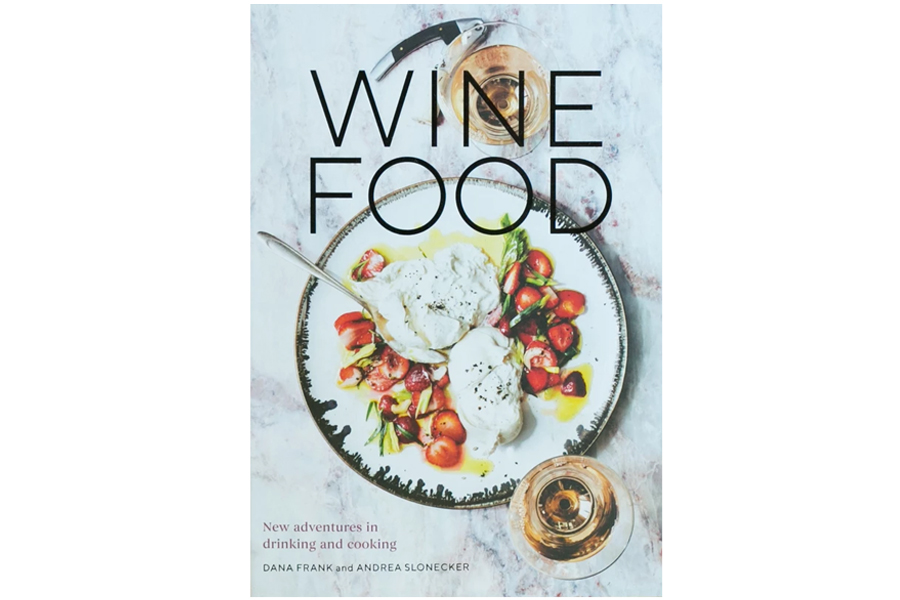 Wine Food: New Adventures in Drinking and Cooking
The timeless art of pairing food and wine gets the treatment it deserves from this classic book. Within these crisp and legible pages, you'll find 75 wine styles and 75 adjoining recipes. Each dish comes with 3 to 8 specific wine recommendations, representing a grand total of 250 producers. From light brunch recipes to full-blown dinner feasts, there's no cuisine or pairing left behind. Also featured are professional photos and 20 watercolour illustrations. – $30
Buy it here (AUS) Buy it here (US)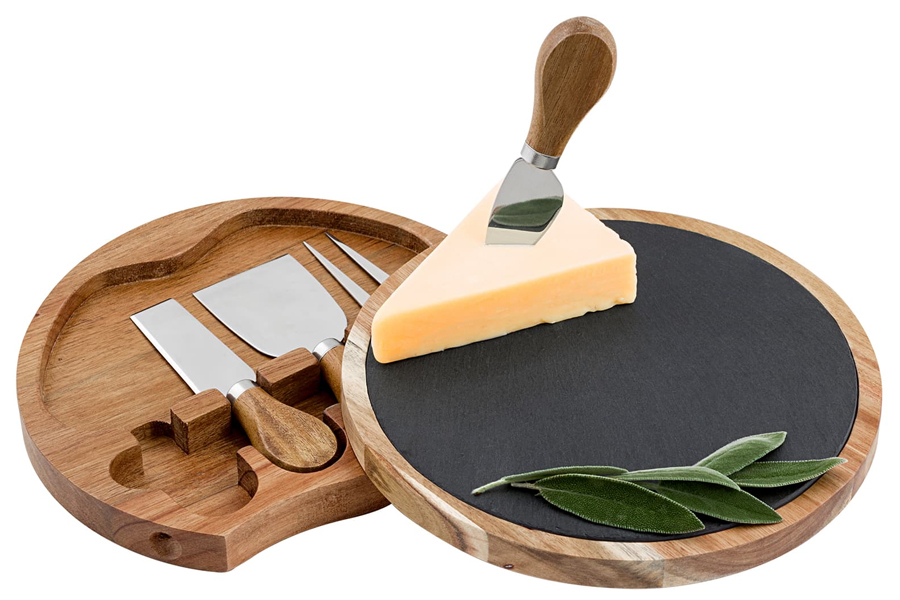 Monogram 5-Piece Cheese Board & Utensil Set
From Cathy's Concepts comes this unique and effortlessly portable cheese board and utensil set. Crafted from acacia wood and natural slate, it touts a clever multi-tiered design with built-in storage. Load up the serving tray with choice cheeses from around the world and don't forget to pair each one with a glass of tasty vino. Here's to the epicurean lifestyle! – $90.36
Glenmorangie's OG Dram is Worthy of Every Award it Receives New 'VB for Men' Grooming Kit Takes Shower Beers to the Next Level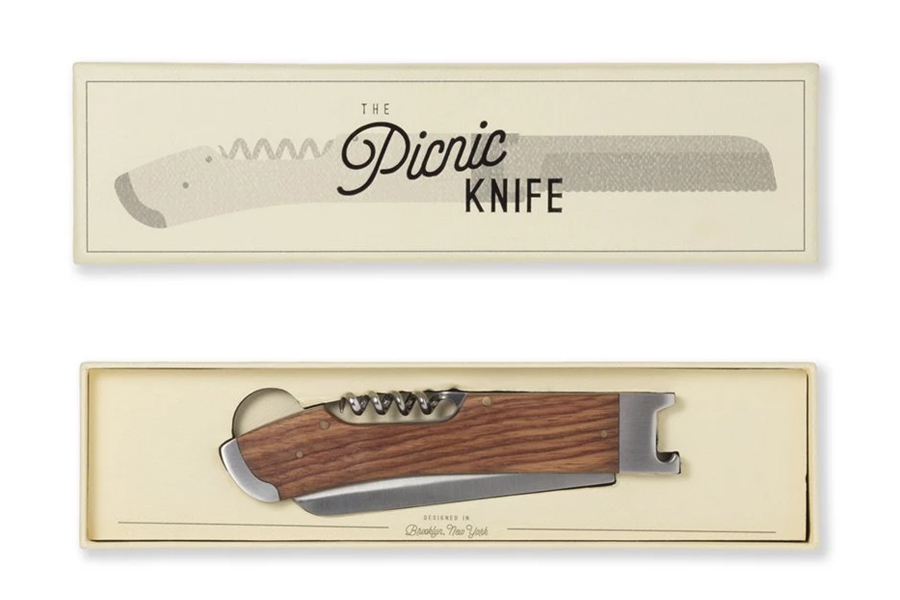 W&P Design – The Picnic Knife
Bursting with compact functionality, this artisanal picnic knife is made from water-resistant hardwood, polished brass, and superior stainless steel. It features a fold-out corkscrew, built-in bottle opener, and premium knife with scalloped edge. Bring it on the next outdoor adventure and use it to slice through bread, meat, or cheese. It's also quite simply one of the best stocking stuffers you can find. – $53
Buy it here (AUS) Buy it here (US)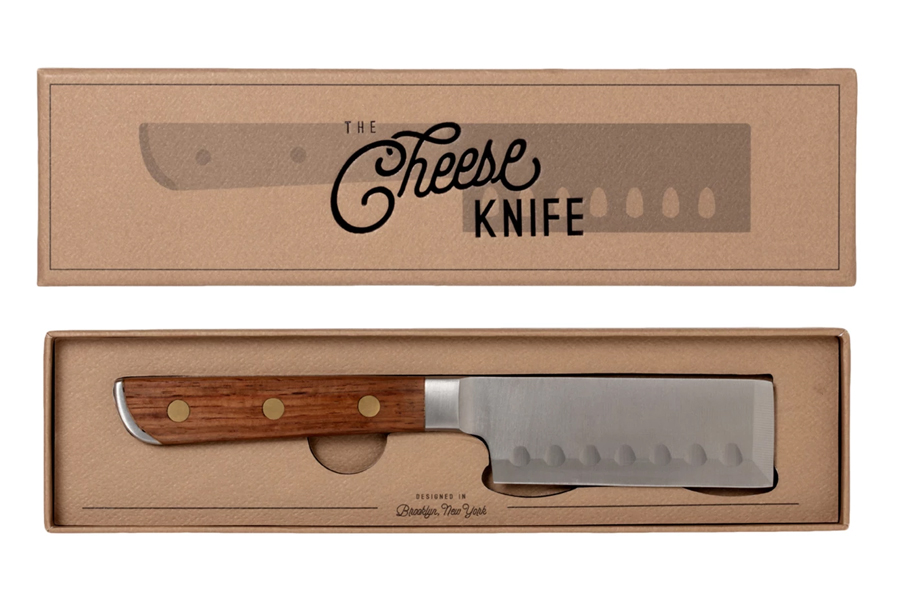 W&P Design – The Cheese Knife
W&P Design—aka the same brand that brought you the brilliant picnic knife—delivers this cheese knife of similarly impeccable quality. Blending polished hardwood and premium steel to perfection, its finely sharpened edge and pointed tip can respectively slice, spread, and spear with effortless exactitude. Previously awarded "Best New Product" and "Best in Market" at NY NOW 2017, it might be the last cheese knife you ever buy. – $53
Buy it here (AUS) Buy it here (US)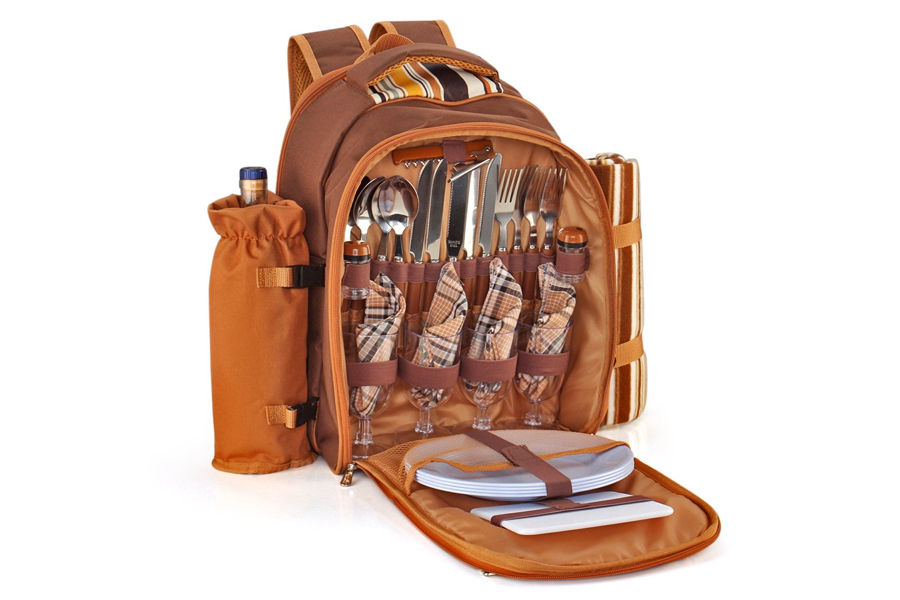 Flexzion Picnic Complete Wine & Picnic for 4 Set
Putting the everyday picnic basket to shame, this backpack kit from Flexzion leaves nothing to chance. Taking centre stage is a polyester bag with padded straps and its own cooler compartment, while an insulated detachable bottle and food storage tote is also part of the package. Then we have a completely separate dining set, which contains enough flatware, plastic wine glasses, cloth napkins, and plates to serve 4 people. Want us to keep going? No problem. There are also salt and pepper shakers, a cheese and butter knife, a plastic chopping board, and an outdoor picnic blanket with waterproof PEVA backing. We think that just about covers it! – $93
Buy it here (AUS) Buy it here (US)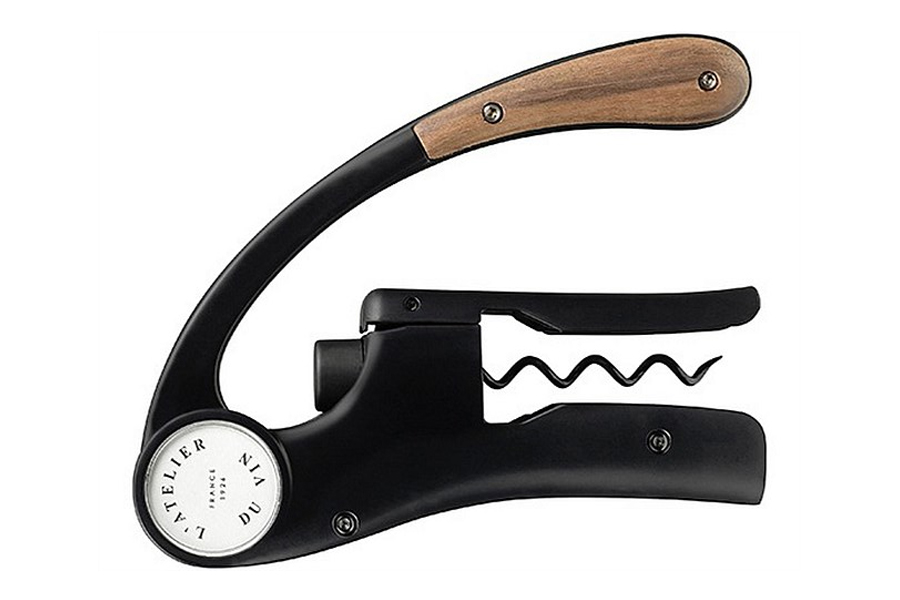 L 'Atelier du Vin Oeno Motion Corkscrew
Made in France—where they know a thing or two about popping wine bottles—this shiny chrome corkscrew exists in a class all its own. Featuring a vertical-lever design with polished walnut trimmings, it takes the entire concept of bottle opening to new and exciting heights. Get one for your favourite wine lover and he or she will never go back to their old corkscrew again. – $249.95
Four Pillars Unleashes Sherry Cask Gin Buy it here (US)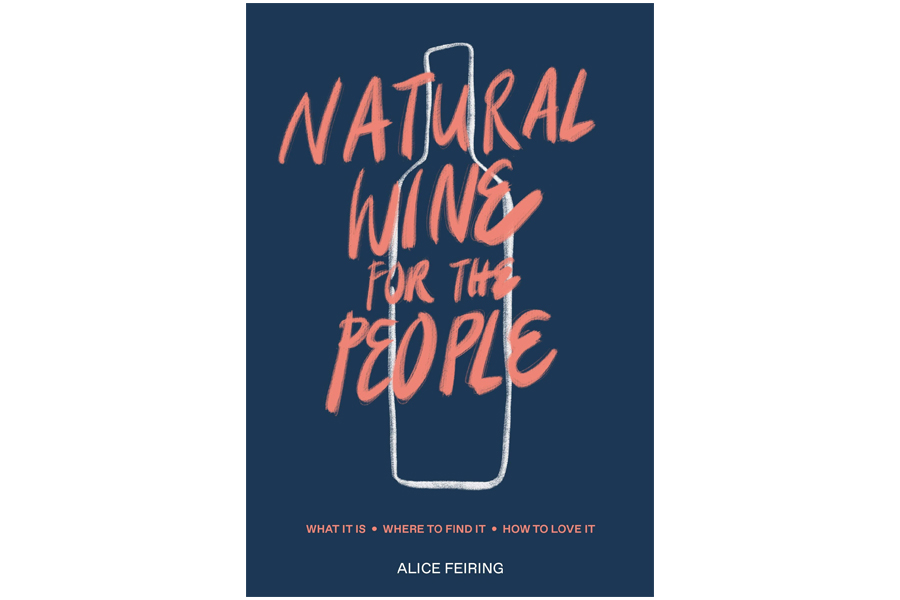 Natural Wine for the People: What It Is, Where to Find It, How to Love It
Thanks to an ongoing trend toward sustainable production, biodynamic or "natural" wine is more popular than ever before. As such, the hottest restaurants in town are adding natural wines to their respective menus. All this hoopla might have you wondering: what the heck is natural wine, anyway? Here with answers is James Beard Award-winning author Alice Feiring and her compulsively readable new book. Filled with guides, tips, tricks, and illustrations, it will help you separate genuine artifact from opportunistic imposter. And trust us, there are plenty of both out there. – $27.49
Buy it here (AUS) Buy it here (US)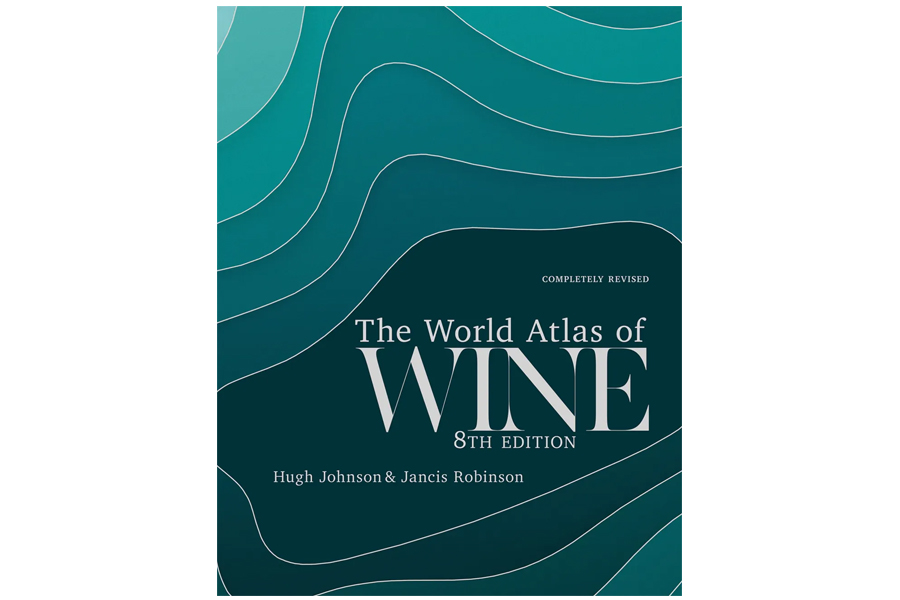 World Atlas of Wine 8th Edition
When only the most comprehensive tome will suffice, accept nothing less than the World Atlas of Wine. Since it first appeared in 1971, this epic guide has remained the foremost reference for all things vino. The most recent edition continues to reflect ongoing changes in the global wine industry, while staying true to its roots of expert coverage and beautiful photography. With its 416 pages of content and 22 new maps, the book is as essential today as it ever was. Naturally, it will make for a choice gift this holiday season. – $88.76
Buy it here (AUS) Buy it here (US)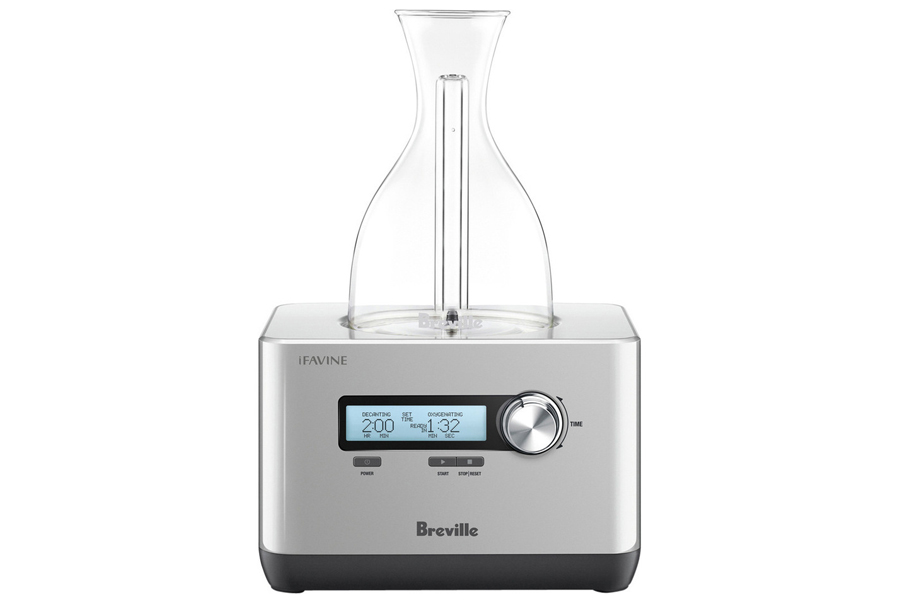 Breville the Sommelier Electric Decanter
Like something out of "Breaking Bad," this electric decanter takes wine to a downright scientific extreme. Leagues above your standard fare, it uses a purified oxygenation system to distribute even amounts of 90% pure oxygen throughout the wine. The end result is lightning-fast decanting times, flawless temperature, and the perfect glass of vino. Download the adjoining app to bring even more information and functionality into the mix. For the wine lover who has everything, look no further. – $749
Hickson House Distilling Co Launches in The Rocks Buy it here (US)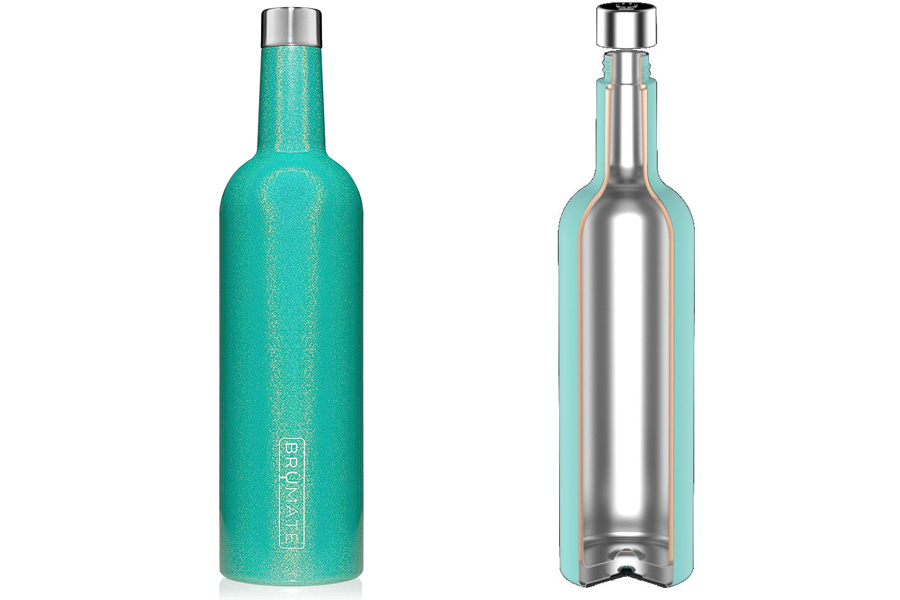 BruMate Winesulator Triple Insulated Wine Canteen
Take your vino on the go without making the slightest sacrifice to quality by using Brumate's triple-insulated Winesulator. Crafted from shatter-proof stainless steel, it keeps an entire bottle of wine at the ideal temperature for over 24 hours at a time. Durable, long-lasting, and ready to accommodate, it serves as a stylish and optimal alternative to the average cooler. Choose amongst a variety of styles and make someone's holiday season. – $57.29