Feel-Good Friday – April 24: Growlers, Penguins and P Diddy
The days are flying by at such a rapid pace right now, it's hard to imagine what normal used to feel like. Just kidding, isolation is still crushing our souls and making us fat. But, while we can't stop you from cramming your face with more pizza and burgers, we can make you feel a little bit better about the world around you with some feel-good stories.
Here are 11 stories we've found this week that Marie Kondo would gladly let you keep.
I got a free gift for you… Sweet dreams from LOVE https://t.co/TJXZI9XSzc #SleepStrong pic.twitter.com/P1fnk2pLGg

— Diddy (@Diddy) April 21, 2020
1. Diddy's Soothing Free Meditation Guide
We're all finding interesting ways to stay cool, calm and collected during isolation, and thanks to Audible, you can do it to the dulcet tones of Diddy. In collaboration with Arianna Huffington's Thrive Global, Audible Australia has released a collection of free audio content to help you get a better night's sleep. Ten brand-new original audio experiences, free to everyone are available now in Australia, including meditation and sleep guides from Diddy and Nick Jonas. The audiobooks are free to users until May 21.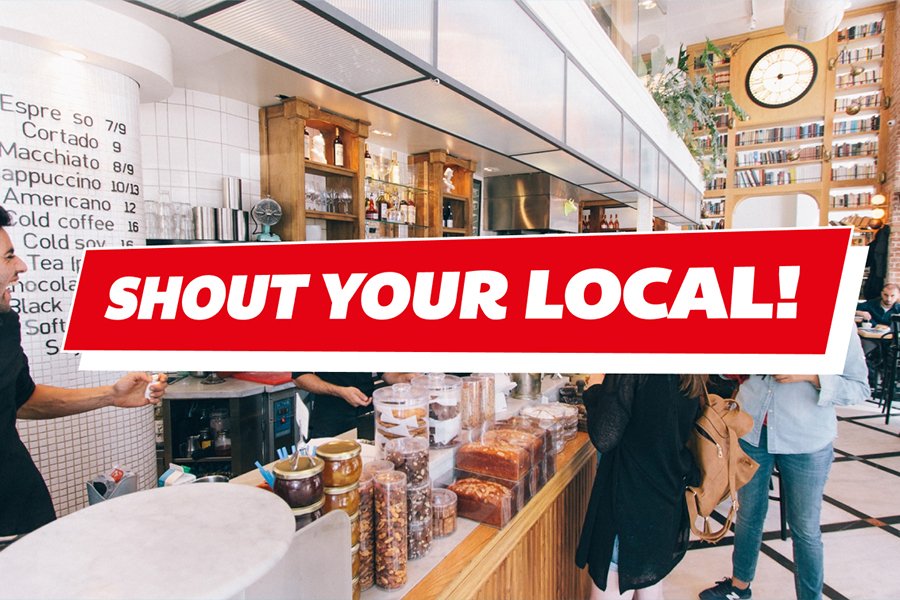 2. Melbourne Blokes Create Pay it Forward Enterprise
One of the industries hit hardest by COVID-19 has been the hospitality sector, but two resourceful dudes from Melbourne are on a mission to put hospo on the road to recovery, launching social enterprise Shout Your local. "Until recently we ran a small event technology business that worked with some of Melbourne's well-known music venues," co-founder Mark Murphy told Man of Many. "As COVID-19 hit, our customers were some of the first businesses to shut their doors with a devastating impact on their businesses, their lives and the communities they support. However, as we began cancelling event listings our ticket holders began to ask if it was possible to donate or keep their ticket for a (presumable) future event."
This gave Mark and business partner Josh the idea for aShout Your Local, a website where passionate locals can 'pay it forward' by buying gift vouchers for tomorrow, helping local cafes, pubs, restaurants and music venues with cashflow today. Venues submit their business and Josh and Mark, who are volunteering at the moment will set them up and create a voucher page. "There are no registration or membership fees – we pay out 100 per cent of your voucher sales minus payment and voucher processing fees) the next working day to help with cash flow," Mark says. "We're trying to tap into the community spirit of the people who really care about their local businesses but right now can't just pop in for a beer, coffee or bite to eat during the lockdown. By buying vouchers we can pay these businesses now and provide them with customers when this whole thing is behind us!"
3. Photographer's Widowed Penguin Pic Goes Viral
Melbourne photographer Tobias Baumgaertner's pic of two widowed penguins in St Kilda may have been captured back in 2019, but this week it went global. The penguins in question both lost their partners and since, meet regularly to comfort each other, standing for hours watching the dancing lights of the nearby city. After the images of two animals embracing were shared to Twitter, it garnered some pretty emotional responses. But it was Baumgaertner who summed it up the best.
"During times like this, the truly lucky ones are those that can be with the person/people they love most."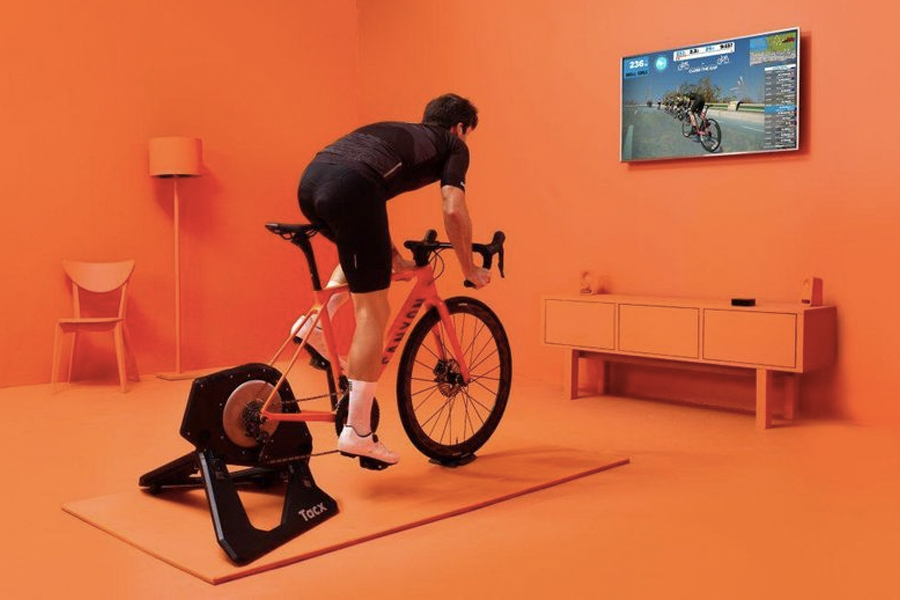 4. Zwift's 'Tour For All' Home Workout Saves Lives
Global, online training platform Zwift has announced their biggest charity support month 'Tour For All' which promises to back those in need. The four-week-long series of events will raise funds for Doctors without Borders/Médecins Sans Frontières (MSF) and its COVID-19 Crisis Fund.
Cyclists, runners and triathletes are all invited to join in the fun from May 4th to May 30th, with Zwift will be making a donation of $125,000 to kick off the event. Once 250,000 people from Zwift's global community have completed at least one Tour for All event, Zwift will match its initial donation with an additional $125,000 for a total of $250,000.
"Over recent months, the world has been turned upside down and I think we are all adjusting to a new normal," says Eric Min, Zwift CEO and co-founder. "We're in a unique position to bring together a global community and unite behind one cause, raising money for those who are helping to keep us safe. MSF is responding to the COVID-19 emergency in multiple ways – caring for patients, offering health education and mental health support, and providing training for vital infection control measures in health facilities around the world. I invite our global community to join us in supporting these lifesaving efforts. Of course, let's have some fun along the way."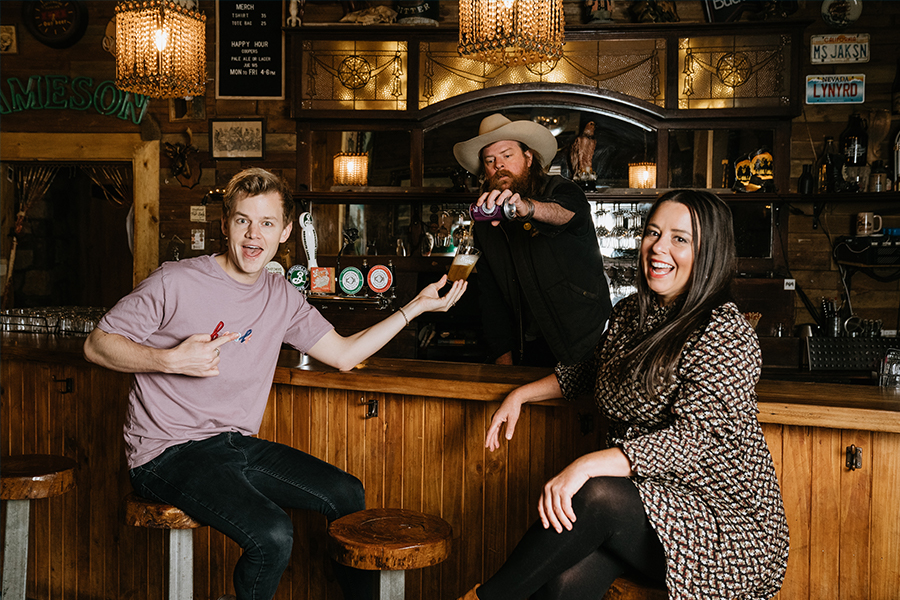 5. Coopers' Live, Loud & Local
Australia's favourite family of beer, Coopers has launched a new entertainment series entitled Coopers Presents Live, Loud & Local. The program is hosted by Myf Warhurst and Joel Creasey and will run every Friday and Saturday for the foreseeable future, bringing talented musicians, comedians and quiz masters together to bring the local to you, while the real pub is off-limits.
Coopers has partnered with key watering-holes across Australia who will be virtually "opening" their doors for each gig, with punters heading to the specific pub's Facebook pages to check it out. As an added bonus Coopers will be giving away prizes, merch and of course plenty of Coopers beer during the series. The first instalment of Coopers Presents Live, Loud & Local kicks off tonight and features a special performance form ARIA star ILLY and cooking champ Shannon Bennett.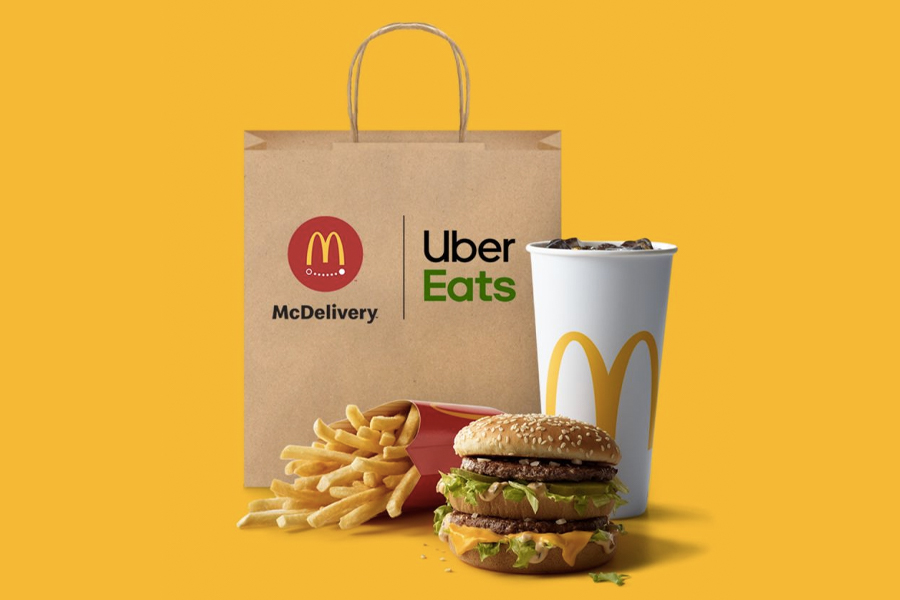 6. Macca's Brings Back Free Delivery
What a time to be in lockdown. McDonald's Australia has announced it is continuing its partnership with UberEats, extending the free delivery promotion until the end of April. Every Friday to Sunday, Aussies across the country can enjoy their Macca's favourites at home with free delivery on all orders $25.00 or more, using the promo code MACCASLOVE, on the UberEats app.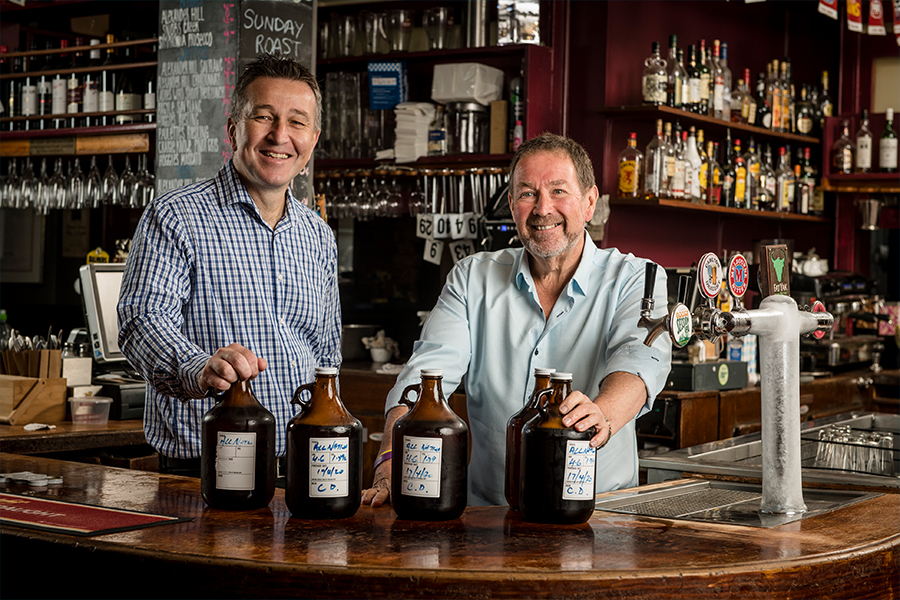 7. Government Allows Takeaway Beer
Thousands of litres of beer that was going untapped can now be sold thanks to Carlton & United Breweries and the Federal Government. The government made the decision not to apply double excise meaning that publicans can seek classic tap beers from the tap into resealable bottles, like growlers.
"What makes tap beer so great is its freshness, which is also why it has a relatively short best before date and why publicans would otherwise soon be disposing of it," CUB CEO Peter Filipovic said. "This is a great example of how business and government can work together to overcome this crisis. The Federal Treasurer immediately understood the importance of this initiative to support pubs and clubs at this time. Likewise, State Governments have been quick to support small businesses to innovate and adapt their business. Pubs are at the heart of many local communities and CUB has relationships with some stretching back more than 150 years. We're doing everything we can to ensure we're still partnering with them in another 150 years."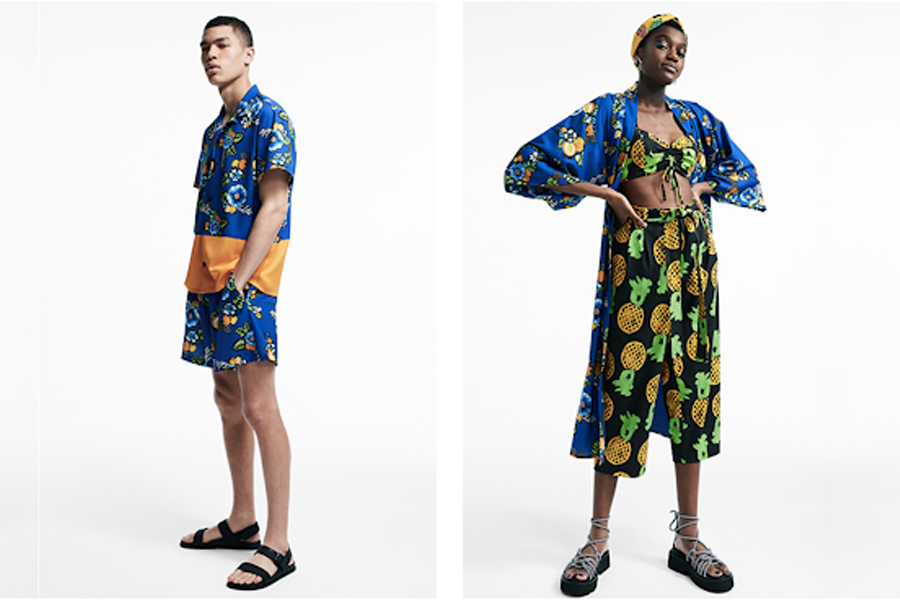 8. ASOS Made in Kenya Drops In Time For Earth Day
Popular clothes retailer ASOS has once again collaborated with SOKO Kenya, an ethical clothing manufacturer to create a new line of clothing featuring prints by Kenyan artist Wini Awuondo.
The initiative aims to improve the lives of members of the local community, offering skills and support to increase sustainable development and help build a global community through fashion. The SOKO Kenya team has reduced production on the range to focus on the important production of cloth masks, now a legal requirement in Kenya where they are based. ASOS has funded the production of 20,000 masks and has donated fabric for the initiative.
The new collection lands just in time for Earth Day, which celebrates its 50th anniversary this year.

9. Furphy Fridays
Aussie beer icon Furphy is putting tall tales, meat trays and draught beer back on the menu – encouraging all Aussie's to pull up a virtual stool and join in Furphy Friday's. The new initiative, hosted by comedian Matt Okine and cricketer Aaron Finch, kicks off at 5:30pm every Friday and puts your pub-knowledge to the test. During the hour, three furphies will be told: one by Matt Okine, one by an audience member, and one by a mystery guest.
Pub-goers use clues behind the bar to try and guess the guest before their identity is revealed, with the winner receiving a meat tray. Doesn't get more authentic than that. Viewers can donate via a virtual tip jar that will see all contributions going to GIVIT's COVID-19 relief fund, which Furphy will match dollar-for-dollar.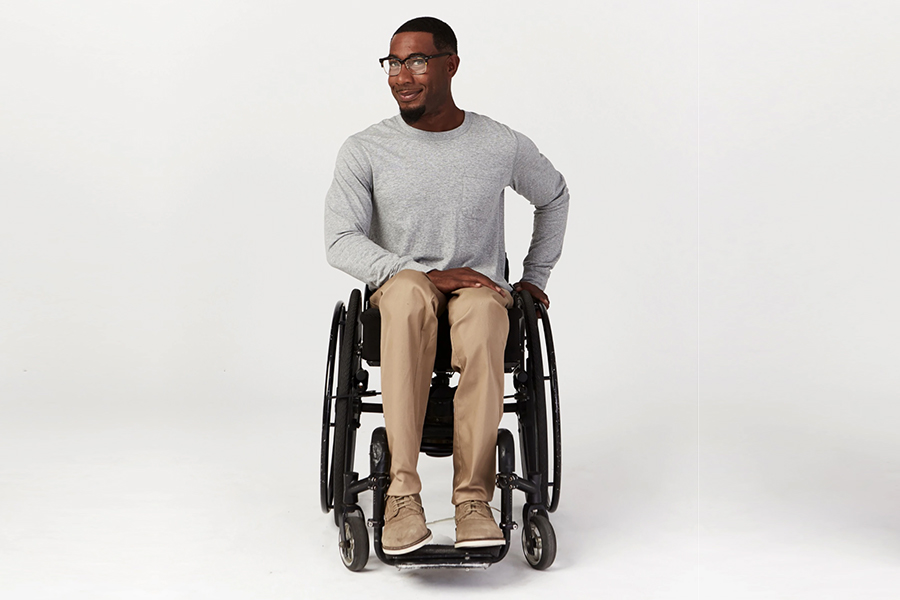 10. Every Human's Adaptive Fashion Autumn/Winter Range
We love this one. Every Human, Australia's first adaptive fashion website has just launched its new Autumn/Winter range. Featuring subtle adjustments, these fashionable and practical pieces allow the 1 in 5 Aussies living with a disability to dress independently and stylishly this winter.
All the new items have clever features like magnetic closures, one-hand zippers for shoes, elastic-wasted trousers created for the seated position and more, so getting into them is simple and efficient. The new range features stylish jeans, pants, long t-shirts, boots and jackets.

11. Mad Mex Free Guac on Tap
We couldn't think of a sweeter deal, can you? Mexican chain mad Mex has ditched delivery fees and the cost of guacamole for orders made through Menulog. Additionally, the brand also released the new 'Shout a Burrito for an Amigo' campaign. In collaboration with OzHarvest, Mad Mex is offering Aussies the chance to shout a burrito for a frontline worker in need but purchasing a $10 burrito gift voucher (usually priced at $11.90).
Not only will a frontline worker score a well-deserved meal, but Mad Mex will also donate the value of four meals to OzHarvest to help feed those doing it thought right now.
You'll also like:
Feel-Good Friday – April 17
Feel-Good Friday – April 10
9 Most Feel-Good Stories to Come Out of the Covid Crisis