Feel-Good Friday – April 17
And so ends another glorious week in isolation; hasn't it just flown by! Sarcasm aside, it appears we're all starting to get a grip on the new normal. The team at Man of Many is constantly finding new and innovative ways to stay motivated and keep ourselves entertained without breaking the boundaries of what is acceptable. It does make you wonder what will happen when we pass through the pandemic and surface in blissful, unbridled freedom. We imagine the human race will emerge from their homes like exotic animals finally released back into the wild after years of captivity; timid, confused and strangely excited. But while we wait for the grand unveiling, it bears reminding that positive things are happening every day, you just have to stop and smell the roses…from inside the house, of course.
What wonderful things did you miss this week? Here are 11 positive stories from the last 7 days, all wrapped up in our Feel-Good Fridays – April 17 edition.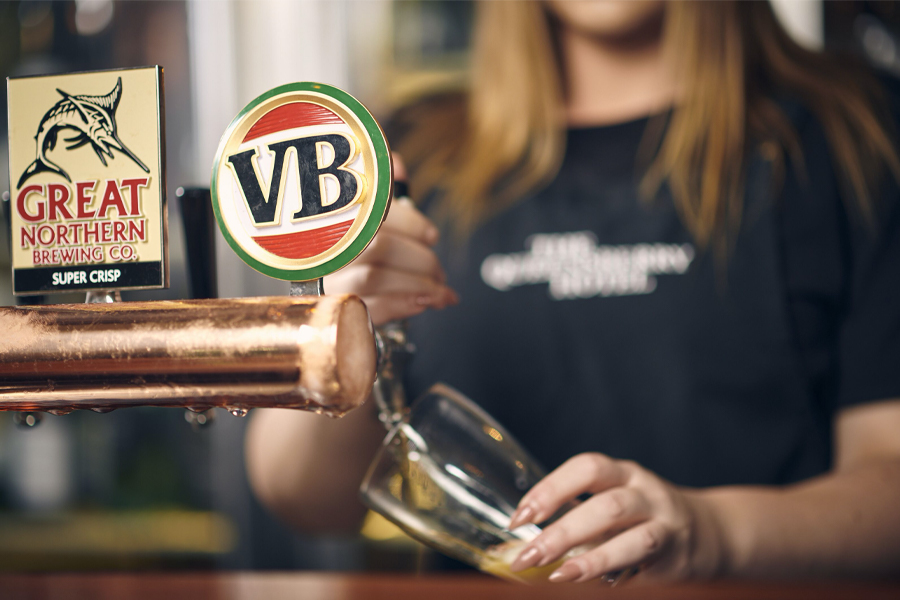 1. Carlton & United Breweries Offers 2 for 1 Pints Lifeline
We all know the local pub is the beating heart of every suburban neighbourhood, but COVID-19 is putting a strain on some of most colourful characters. To curb the economic impact, Australia's largest brewing company, Carlton & United Breweries has partnered with the Australian Hotels Association to launch the new For the Love of Your Local campaign. The project is set to inject $1 million into Australian pubs and clubs by calling on Aussies to buy a pint now and drink it later. Carlton & United Breweries then matches that purchase with a free pint, meaning people get 2 for 1 pints when their local re-opens.
"This campaign is a win-win for pubs and clubs and for beer lovers. Some venues are facing the prospect of never opening their doors again if they don't get cash flow. It is an unprecedented challenge, not even during the world wars or the Depression did the pubs close," Carlton & United Breweries CEO Peter Filipovic said. "But we know Australians want pubs and clubs to keep their place at the heart of many local communities once this crisis is over. So if you love your local, or just want to help save the great Aussie tradition of going to the pub, buy a pint of beer in their hour of need." Two beers for the price of one? Sign us up.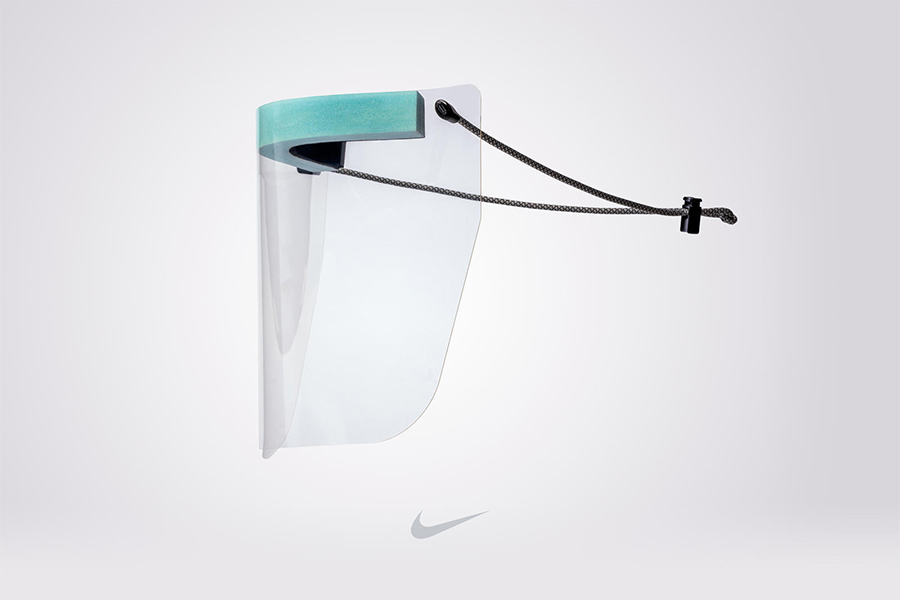 2. Nike Makes Face Shields Out of Repurposed Sneakers
Taking the term 'sneakerheads' to all new levels, Nike has announced it is making full face-shields for medical workers out of repurposed footwear. The sports apparel giant partnered with the Oregon Health & Science University (OHSU) to turn materials such as collar padding, cords and Nike Air soles' TPU component into Personal Protective Equipment (PPE).
"Without proper facial protection, healthcare workers are at a higher risk of contracting the virus, which could place substantial strain on the healthcare workforce in the months ahead," says Miko Enomoto, M.D., associate professor of anesthesiology and perioperative medicine, OHSU School of Medicine. "The full-face shields help protect healthcare workers' faces and also help to prolong the length we can safely use a surgical or N95 mask. Nike's generous response to the COVID-19 crisis helps to instil an added layer of confidence and support for healthcare workers, that we can safely carry out the jobs we were born to do."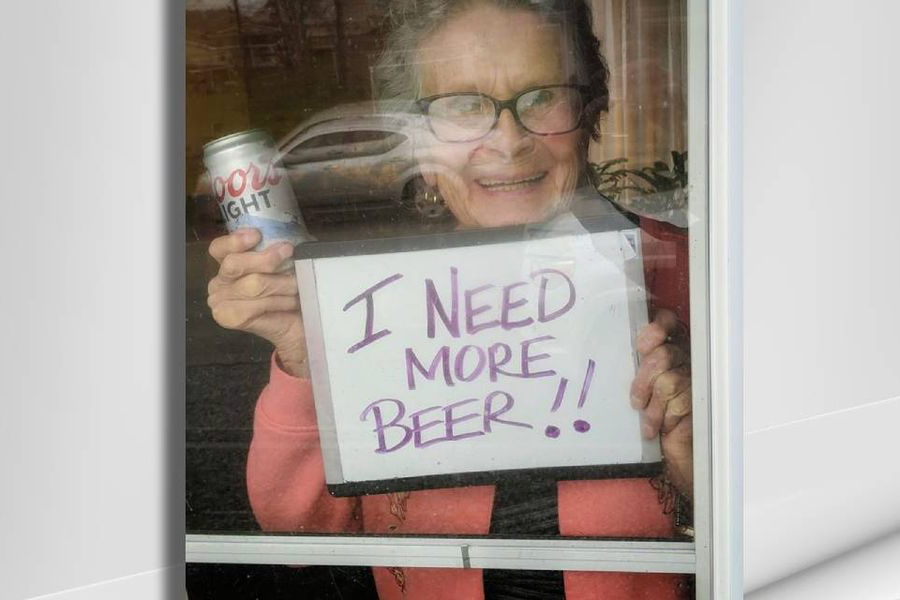 3. Coors Delivers 150 Beers to 93-Year-Old Woman in Isolation
For many of us, isolation means staying indoors and only venturing out for the essentials, so spare a thought for Pittsburgh-area woman Olive Veronesi. The feisty 93-year-old was abiding by strict guidelines that called for elderly citizens to stay inside during the pandemic, but when she noticed she was out beer, she made a call for help. The image of her pressed against her window with the handwritten 'I Need More Beer' sign went viral on social media, prompting an emergency response. Coors, Olive's brew of choice delivered her 150 cans of the good stuff, confirming that while they don't know much about Responsible Service of Alcohol, they know a whole lot about community spirit.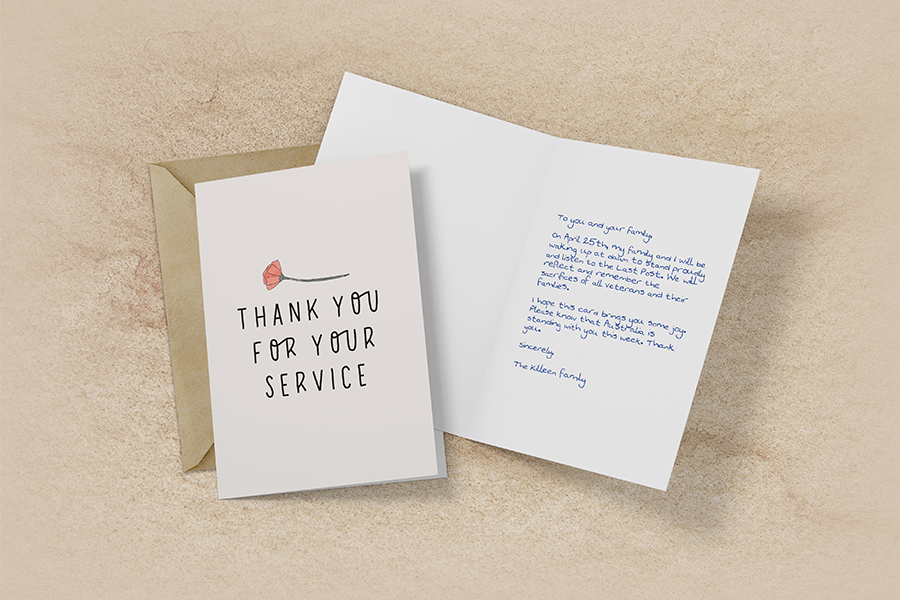 4. Cardly Celebrates ANZAC Day Card with New Campaign
COVID-19 ha a lot to answer for, but some of the most heartbreaking event cancellations have been Anzac Day services, marches and events. Aussie startup Cardly isn't letting that stand in the way of a positive message though. The business is working closely with veterans organisations such as Legacy, War Widows Guild, RSL Lifecare and others to help get thank you cards to veterans and their families, despite the lack of Anzac Day events. All profits from card sales for isolated veterans will go to Legacy, a charity providing services to Australian families suffering after the injury or death of a spouse or parent, during or after their defence force service. Cardly's technology allows people to select and write an artist-designed greeting card on their PC or Mobile, which is then printed and posted.
"With just a few weeks to go, we hope that the Australian community will act quickly to ensure that we can bring as many smiles as possible to the faces of those who sacrificed so much to build the nation we enjoy today. We also hope that it will serve as a reminder that a few months of reduced freedom to keep Australian's safe, is nothing really compared to what our military community has given up to keep us safe," Cardly CEO and founder Patrick Gaskin said.
5. Andrea Bocelli Music for Hope
On Easter Sunday (April 12, 2020), by invitation of the City and of the Duomo cathedral of Milan, Italian global music icon Andrea Bocelli gave us all something to smile about. The opera singer initiated a solo performance representing a message of love, healing and hope to Italy and the world. The 25-minute performance has racked up a staggering 36 million views on YouTube, and it's not hard to see why.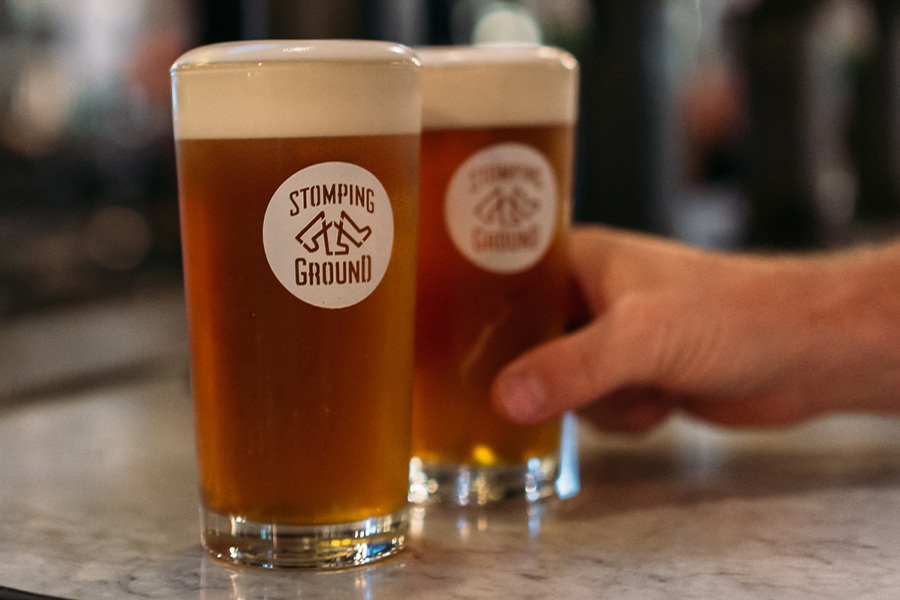 6. 'A Good Beer Always Helps' Campaign
Collingwood-based craft beer icon Stomping Ground has joined The Good Beer Co and a host of other breweries across the country in a new initiative titled A Good Beer Always Helps. The campaign offers an opportunity for locals to send their thanks, love and support to those working on the frontline fighting the COVID-19 pandemic. Aussies can donate a 4-pack of beer to an essential services worker, helping to support our local heroes and the local breweries who are facing tough times at the moment.
The Good Beer co-founder James Grugeon said, "The good people working in our essential services have always been there for us and right now they are keeping our country going. 'A Good Beer Always Helps' is about showing them how much we appreciate them. There are so many essential workers on the front line – nurses, doctors, health administration, pharmacists, allied health, ward assistants and cleaners, police, fire and ambos, aged care facility and home care workers, school teachers, supermarket workers, and many others providing frontline services right now and they need to know we appreciate everything they are doing for us."
Aside from Stomping Ground in Victoria, independent craft breweries such as Newstead Brewing Co (QLD), Sparkke (SA), Modus Operandi Brewing (NSW), Capital Brewing Co (ACT), Otherside Brewing Co (WA) and
Van Diemen Brewing (TAS) and Sobah, Australia's first non-alcoholic craft beer company are involved in the initiative.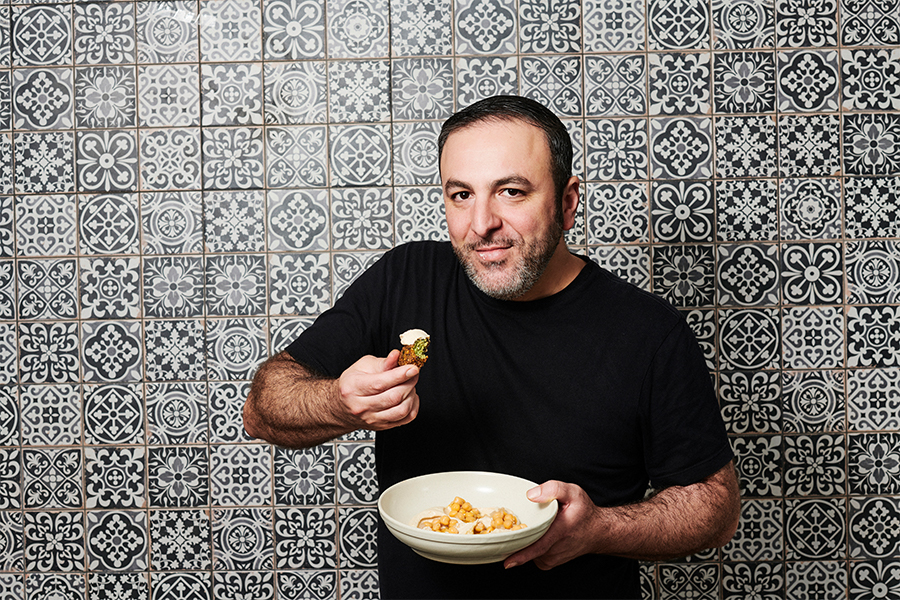 7. Chargrill Charlie's Local Flavours Program
Sydney's first family of chicken has rolled out a new program to support struggling restaurants around the city. Chargrill Charlie's new Local Flavours program lends a helping hand to local restaurants and cafes affected by COVID-19 by offering their takeaway platforms and stores to sell goods. The restaurant chain put out an open call to hospitality businesses in the areas close their shops to hear what they need and to discuss how they can help. Modern Israeli neighbourhood restaurant, Kepos Street Kitchen was the first to take up the offer, with the much-loved and missed menu items now available at Chargrill Charlie's' Woollahra and Rose Bay stores. The Local Flavours menu will be available through the Chargrill Charlie's app, website, pick-up and through select delivery platforms.
"We are proud to have built our business on connection and community; it is the heart of everything we do and what inspires us to keep going each day, especially right now. We really want to show our support for friends and peers in hospitality and make it through to the other side together, stronger than ever. We have the technology and the customer base and want to help in the best way we know how," Ryan Sher, co-owner of Chargrill Charlie's said.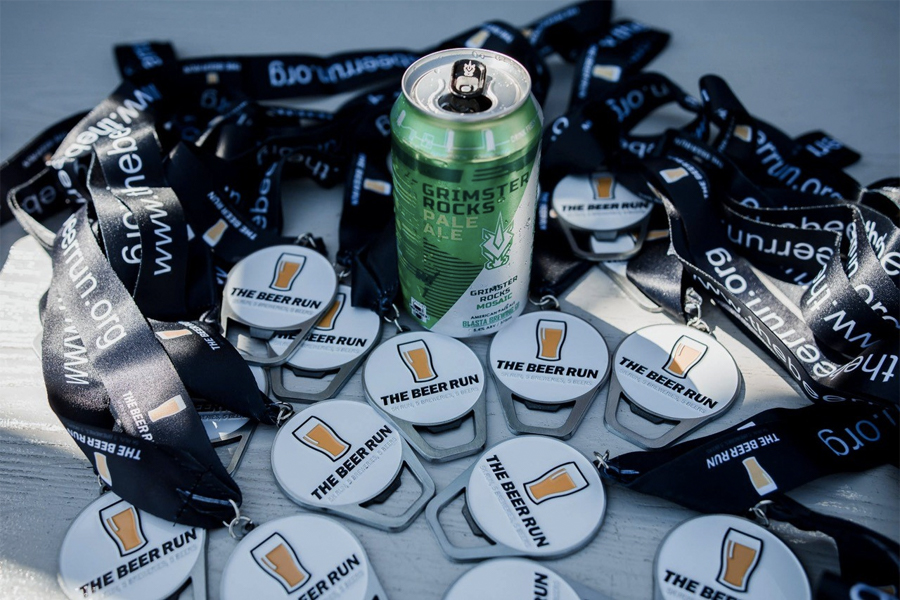 8. Virtual 5K Run For Charity
The dudes who brought you the sold-out Beer Run are back with another charitable, fun-filled endeavour. The Virtual 5K Run is a race that can be run (or walked) from any location you choose. Entrants are encouraged to dress up and hit the track for a 1k, 5k or 10k run. There are prizes for best dressed and best videos tagged with  #TheBeerRunAU. The event will take place on May 31st at 11am (Sydney time), with a live comedy host to keep you entertained throughout. So, gather your household and hit the ground running, all for a good cause!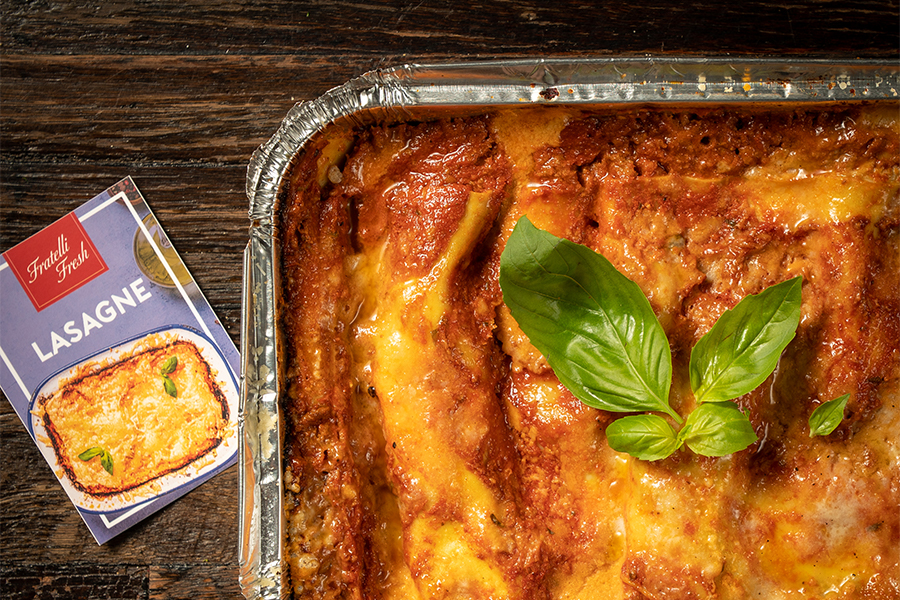 9. Fratelli Fresh Feed the Front Line Program
Sydney institution Fratelli Fresh has launched a new Feed the Front Line program that offers some much-needed support for healthcare workers. Fratelli chefs will make 650 fresh meals each week which will then be delivered to Sydney hospitals at the heart of the crisis. Feed the Front Line is being run out of the Fratelli Fresh flagship restaurant at Darling Harbour, which has transformed into the headquarters, kitchen, and distribution centre for the Fratelli Fresh Grocer home-delivery service. Customers can order groceries, DIY meal kits and ready-made meals at Fratelli Fresh Grocer and have them delivered to their home. Businesses and individuals can also donate meals, for $10 each, to the Feed the Front Line program via the Fratelli Fresh Grocer website. These meals will be added to the 650 pledged each week by Fratelli Fresh.
"We are so grateful for this very generous donation," Sydney Local Health District chief executive Dr Teresa Anderson said. "Our staff are working around the clock to care for others and keep us all safe, and having the support from the community behind them in this difficult time means everything."Check it out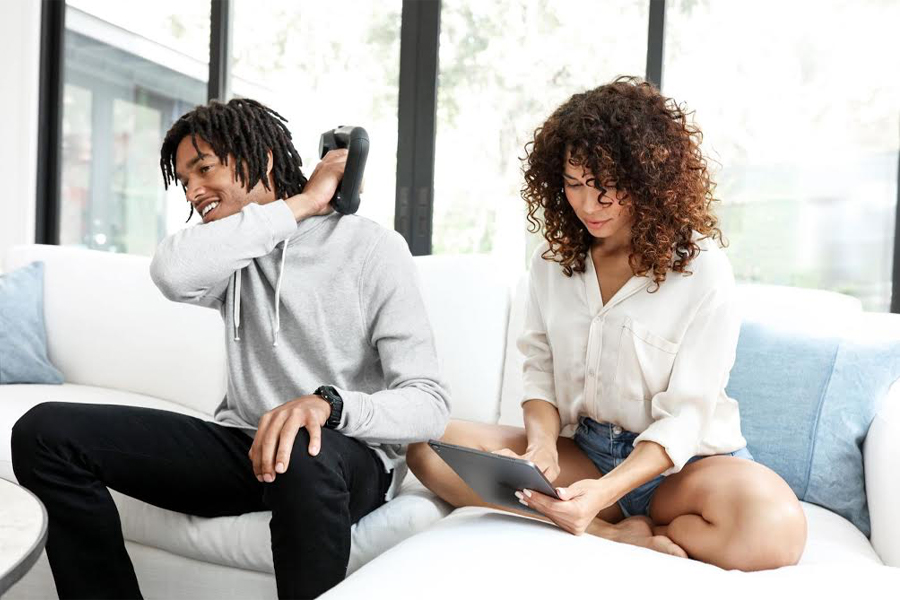 10. Theragun Partners with Foodbank
Wellness brand Theragun makes some of our favourite percussive therapy devices and now the company is giving back. Partnering with Foodbank Australia, Theragun is donating a portion of the proceeds from every local sale to the charity, which has seen a massive 50 per cent increase in demand since the pandemic took hold. To sweeten the deal, Theragun is also offering up to $110 off its devices for Australia and New Zealand customers so that "more people can take care of their bodies during this stress-inducing time".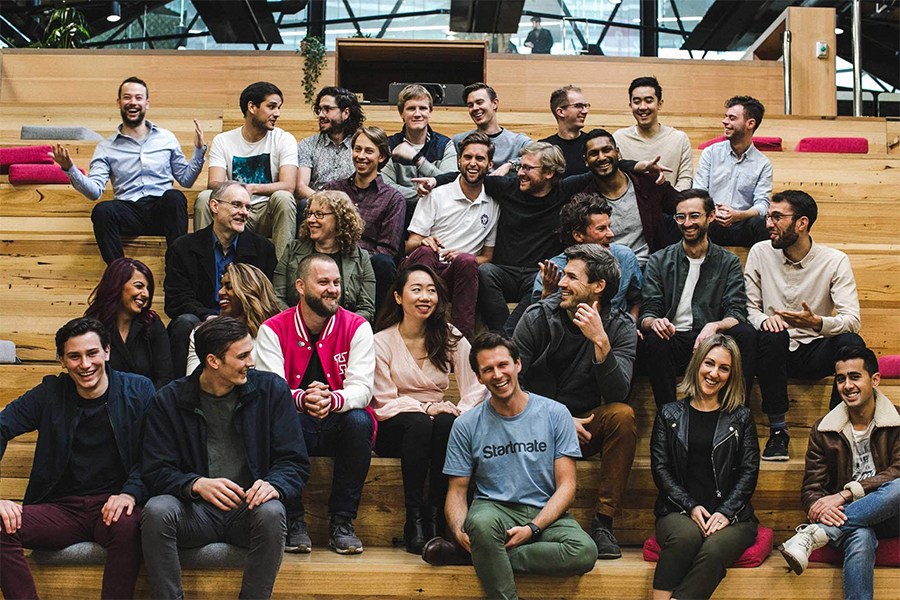 11. Startmate Brings Back Office Hours Mentorship Program
Aussie startup Startmate has announced the return of its mentorship program that connects budding founders and entrepreneurs with successful leaders from companies including Canva, CultureAmp, Xero, Adore Beauty and Atlassian. Entitled Office Hours, the program pairs a successful applicant with a sector-appropriate mentor for a 30-minute one-on-one virtual session. Last year, Startmate's Office Hours program generated 1,170 mentor/founder conversations, up from just 250 in 2017.
"Office Hours is probably our most important channel for developing future talent, and providing a glimpse into the kind of expertise and support we offer with our Fellowship and accelerator programs," Startmate CEO Michael Batko explained. "Particularly now, when there are so many people looking to grow or diversify their experience to ensure future success, Office Hours provides a really valuable stepping stone towards the next level of your business."
You'll also like:
Feel-Good Friday – April 10
9 Most Feel-Good Stories to Come Out of the Covid Crisis
37 Hilarious COVID-19 Pick-Up Lines