9 Most Feel-Good Stories to Come Out of the Covid Crisis
Well, it might not feel like it, but the weekend is almost here. And while the last five days have seen a seemingly endless tirade of negative news stories and legislative bickering, it hasn't been all bad. As Mr Rogers once quipped, "When I was a boy and I would see scary things in the news, my mother would say to me, 'Look for the helpers. You will always find people who are helping.'" And she wasn't wrong. To help you get through the isolation blues, we've put together a list of stories that shine a light of good in all of us. Welcome to the first edition of Feel-Good Fridays.
You'll also like:
Meet Sam Fischer, the Aussie Musician with Over 1 Billion TikTok Views
Australian School Holiday Dates 2021: Each State's Holiday Calendar
Pornhub is Handing Out Free Pornhub Premium Memberships For Everyone

Sydney, Melbourne and Brisbane Suspend Parking Tickets
In the CBDs of our three biggest capital cities, councils have made the move to suspend parking tickets for minor infractions (that's the green signs). It's a big boost for those few who are still travelling into work every day, with Sydney Lord Mayor, Clover Moore revealing parking rangers have been told to use their discretion with regard to large penalties.

Audible Releases Hundreds of Free Audiobooks
The audiobook platform made hundreds of titles available for free to help keep us entertained during isolation. Most of the audiobooks available are for younger readers, including Winnie the Pooh and Beatrix Potter books. But you can pick up a few young adult books and literary classics if you want to hit up Moby Dick or Frankenstein.

Dolphins and Swans Appear in Venice Canals
With the country under intense lockdown restrictions, Italy's famous floating city, Venice had a chance to recover from the years of pollution and debris left behind by tourists. The canals cleared up and few friendly creatures returned to say G'day. Swans and dolphins were filmed frolicking in the now pristine waters.

TV Dramas Donate Medical Equipment to Hospitals
With hospitals in short supply of important medical equipment, Hollywood sprung into action. TV medical dramas have donated their surgical masks and gloves to real-life doctors in order to help health care professionals tackle the developing crisis.
---
Featured Video from Man of Many
---
Any Australian Under 40 Can Now Request an AstraZenenca Vaccine

Sesame Workshop Launches Resource for Kids
As it has done for over 50 years, PBS icon Sesame Street answered the call of frustrated parents worldwide. According to a statement from Sesame Workshop, the nonprofit educational organisation behind Sesame Street, the brand and its cast of puppets will launch the Caring for Each Other Initiative, which offers "a broad variety of free resources to help children and families during the coronavirus pandemic." The initiative features resources "designed to help parents provide comfort and manage anxiety, as well as help with creating routines, fostering playful learning at home, and staying physically and mentally healthy."

Pornhub Gives Back
Aside from making their premier product free for the whole world, the good people over at Pornhub have also donated thousands of dollars worth of medical equipment to hospitals and frontline services. The site also put forward €50,000 to various European organisations to purchase additional masks and medical equipment, with a further $25,000 being donated to Sex Workers Outreach Project (SWOP), helping to support sex workers impacted by COVID-19.

Chris Hemsworth Makes Centr Free
If you worried about getting a bit pudgy over the isolation break, Chris Hemsworth has just the thing you need. The Aussie superhero has swept into action, offering a six-week free trial for his fitness app Centr, meaning you can keep the gain train rolling while you're stuck at home.

Elon Musk Delivers 1,000 Ventilators to California Hospitals
When the COVID-19 pandemic first made headlines, Tesla CEO Elon Musk was a little sceptical of the severity. Luckily enough, he's changed his tune, donating more than 1,000 critically essential ventilators to hospitals in California.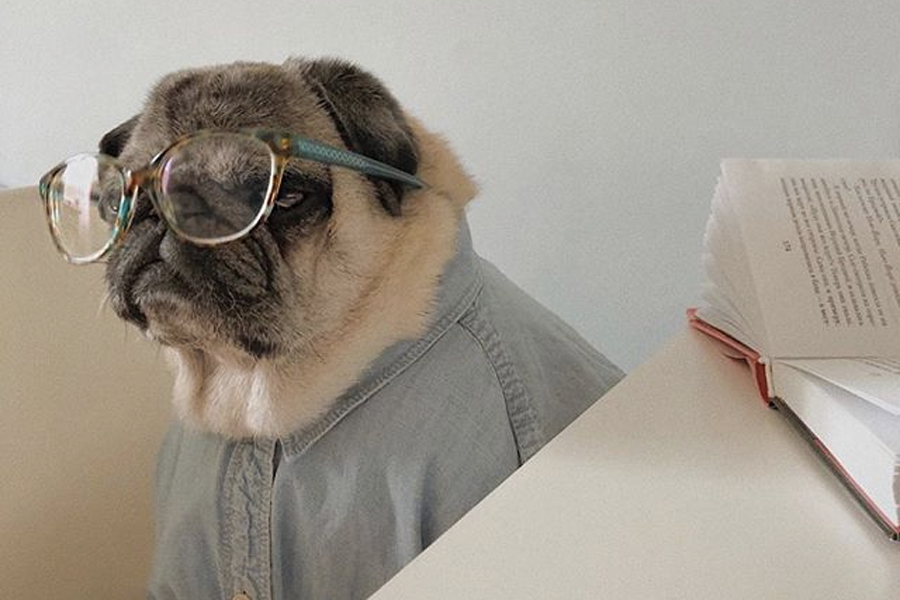 Melbourne Man Launches Dogs Working From Home Instagram
At the moment, many of us find ourselves working from home with no coworkers in sight (which is not always a bad thing), but that's not the situation for Melbourne brand manager Mark Polchleb. Every day, Polchleb trudges from the bedroom to the home office to get started, and every day his coworkers are there to greet him. Lucky for him, his colleagues Billie and Ollie aren't too bad to work with. After posting a photo of his new workspace, complete with coworkers, Polchleb started the Dogs Woking From Home Instagram, encouraging other remote workers to snap their situations. If you haven't checked it out yet, you're missing out on joy in its purest form.
There, that ought to do it. If you're still feeling down after that, we don't know what to tell you. Maybe it's time you crack out the bourbon and make an Old Fashioned, after all, it is International Whisky Day.
You'll also like:
Meet Sam Fischer, the Aussie Musician with Over 1 Billion TikTok Views
25 Simple Ways to Make Extra Money
Pornhub is Handing Out Free Pornhub Premium Memberships For Everyone
General FAQ
Are there still free Pornhub memberships?
Pornhub Premium is no longer free like it was at the height of the pandemic, but you can enjoy a free trial for one week.
What are some feel good stories related to the pandemic?
Dolphins and Swans have been appearing in the Venice Canals, and parking tickets were suspended in Sydney, Melbourne, and Brisbane.
What is Chris Hemworth's fitness app called?
Chris Hemsworth's fitness app is called Centr.
---
Featured Video from Man of Many