Pornhub is Handing Out Free Premium Memberships
If you were looking for another reason to stay indoors and out of sight, the good people over at Pornhub may have just given you a handful. Starting today, the adult entertainment giant has made its premier product, Pornhub Premium free for the entire globe. That's right, literally everyone on planet earth is now free to revel in the high-definition, on-demand dirty business for 30 straight days.
According to Corey Price, Pornhub vice president, the free Pornhub Premium offer is the website's way of encouraging people to follow proper social distancing and lockdown measures, in the wake of the COVID-19 pandemic. "With nearly one billion people in lockdown across the world because of the coronavirus pandemic, it's important that we lend a hand and provide them with an enjoyable way to pass the time. We hope by expanding our offer of free Pornhub Premium worldwide, people have an extra incentive to stay home and flatten the curve," he said.
You'll also like:
Pornhub Reports Massive Traffic Spike During Self-Isolation Period
Pornhub Releases First-Ever Non-Adult Film
This 24-Karat Gold Butt Plug is for Connoisseurs of Male Pleasure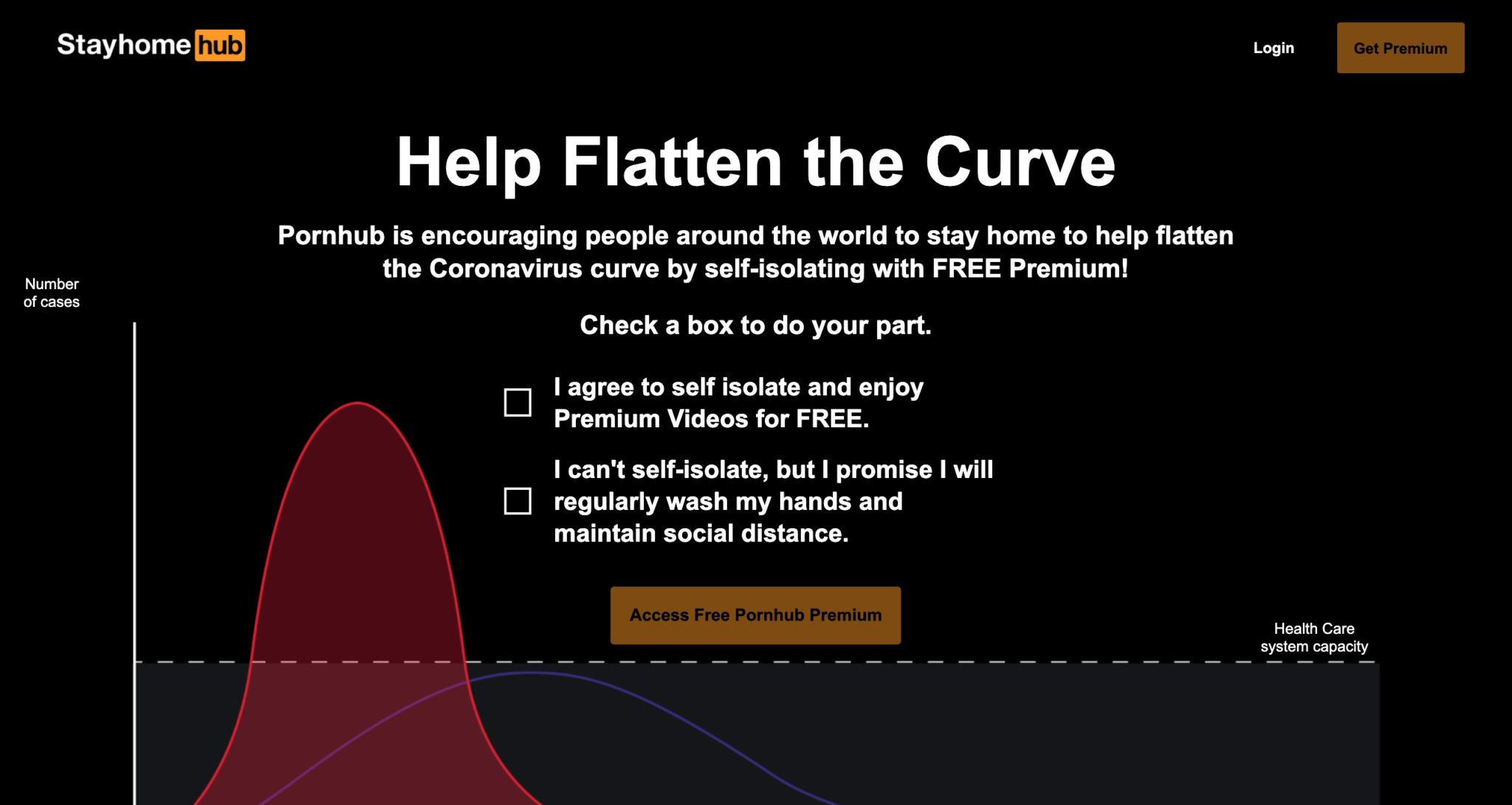 Handing out free Pornhub premium passes isn't a new thing for the adult website. When the pandemic first took hold in Italy, Pornhub offered free premium membership to all citizens in Italy, France and Spain to encourage them to stay indoors. While we can't prove if the offer had any medical benefit, we can report that residents certainly took advantage of the deal. According to Pornhub's Coronavirus Insights report, traffic in Italy jumped by 57 per cent, 38 per cent in France and a whopping 61 per cent in Spain. But it isn't just countries directly impacted by the illness that Pornhub is giving a helping hand to.
Pornhub, which has temporarily changed its name to 'Stayhomehub' is also pledging its support to first responders and medical staff fighting on the front lines, donating an enormous amount of in-demand equipment. More than 15,000 surgical masks have been sent to first responders from the Local 2507 of New York City, a unit comprised of emergency medical technicians (EMTs), paramedics and fire inspectors of the Fire Department of the City of New York (FDNY). On top of that, Pornhub is also dropping 15,000 surgical masks to the Uniformed Firefighters Association (UFA) Local 94 of New York City to protect first responders and 20,000 surgical masks to Mount Sinai South Nassau. More than €50,000 is also going to various European organisations to purchase additional masks and medical equipment, with a further $25,000 being donated to Sex Workers Outreach Project (SWOP), helping to support sex workers impacted by COVID-19.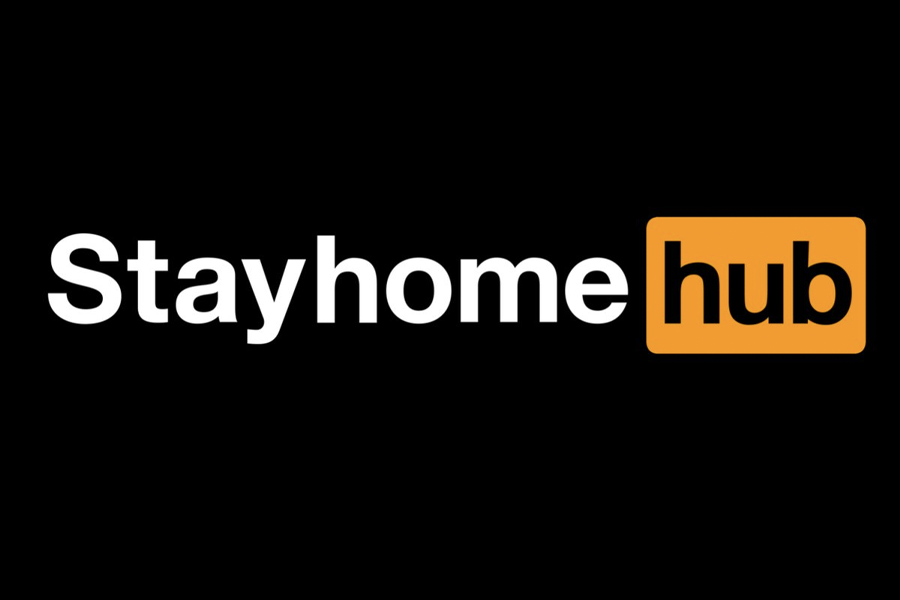 Models who have been financially impacted by COVID-19 are also in for a happy ending. Pornhub is offering them 100 per cent of their video sales after processing fee. That's a total payout of 85 per cent of video sales earnings on both Pornhub and its clip site Modelhub for the entire month of April. "When a global human crisis happens, it is up to everyone to work together to help support the community," Price said. "We have always been a global community, hosting over 130,000 models from every corner of the earth. We stand by our performers and models and we will continue working on other projects to assist the community during this challenging time," Price added.
It's a welcomed boost for medical and sex workers alike, particularly through this tricky period. But as the old saying goes, hard times make hard people, and hard people need Pronhub premium.
You'll also like:
Pornhub Reports Massive Traffic Spike During Self-Isolation Period
Pornhub Releases First-Ever Non-Adult Film
Aston Martin Unveils Giant Replica DB5, Equipped with Machine Guns
General FAQ
What is Pornhub Premium?
Pornhub Premium is a membership service from Pornhub, providing you access to extra features and exclusive content that you couldn't otherwise obtain.
How much does Pornhub Premium cost?
Currently, Pornhub is offering a free trial week of Pornhub Premium. After that, it's US$9.99 a month or US$7.99 a month if you sign up for a full year.
Is it easy to cancel Pornhub Premium?
Canceling your Pornhub Premium membership is a breeze. Simply head over to the site's support hub and follow the prompts. You can cancel by phone, chat, or online form.