Feel-Good Friday: December 17 – GoPros and Holiday Bros
Feature Image: Elliot Grafton/Instagram - @elliotgrafton
Well champs, we made it through another week. Despite Omicron wreaking havoc and the worldwide chicken tendies shortage making light work of our dopamine levels, there are still good things to look out for. Namely, it's only seven more sleeps until Christmas. How good? Anyways, here's Feel-Good Friday for this week.
You'll also like:
Feel-Good Friday: 10 December – Champagne Showers
Feel Good Friday – December 3: Disability-Driven Sex Toys and Sun Safety
Feel-Good Friday: November 26 – A Christmas Wish and the Million Dollar Fish
GoPro's Million Dollar Challenge
Two Aussies have shared in the prizes for adventure camera brand GoPro's Mllion Dollar Challenge. NSW-based Fabio Tischler and SA-based Elliot Grafton are among the 62 lucky creators whose content was included in GoPro's global crowdsourced video. The annual challenge featured video footage from nearly 28,000 submissions from around the world.  Fabio Tischler (@fabreezy_) and Elliot Grafton (@elliotgrafton), were the only two Australians to be featured in the video and will be receiving an incredible USD$16,393.44 each.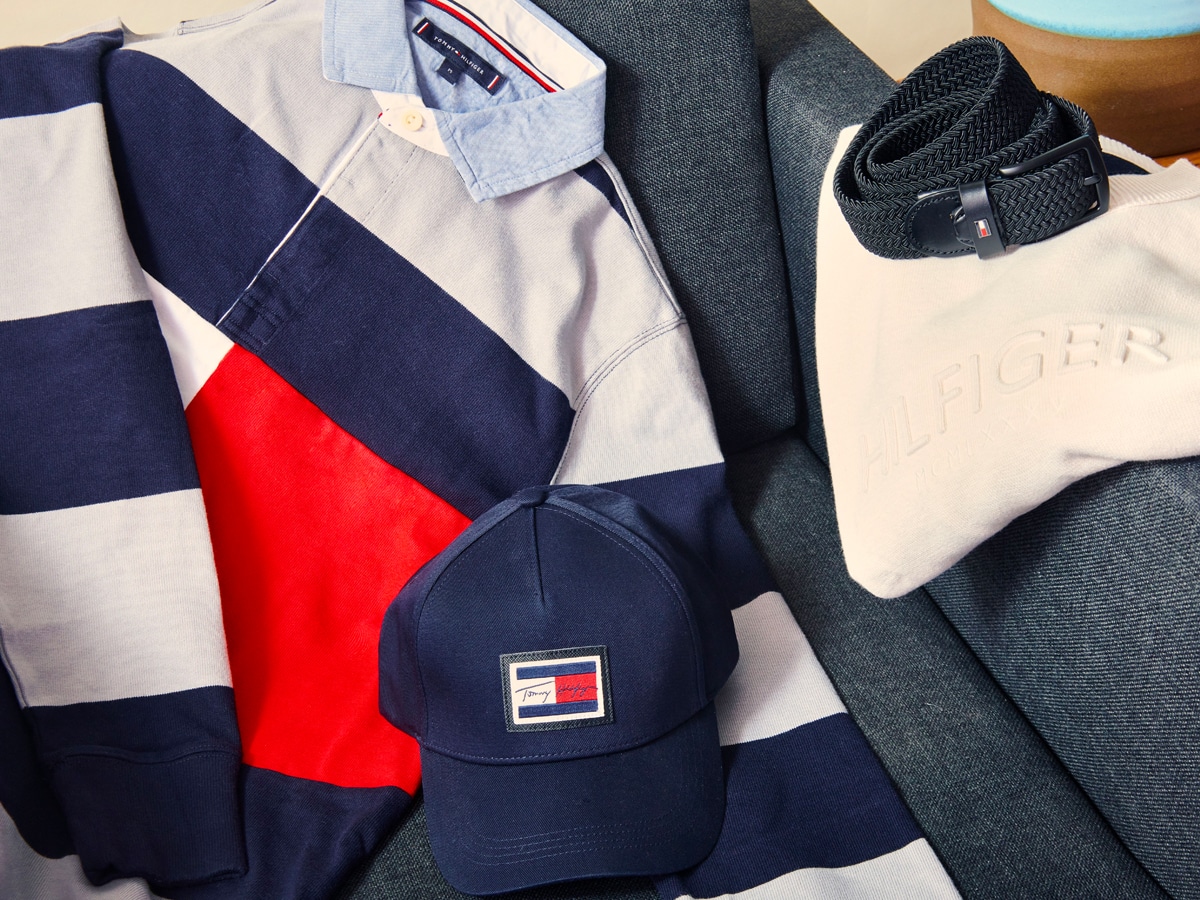 Tommy Hilfiger Backs Change Leader Entrepreneurs
Global fashion icon Tommy Hilfiger has announced the six finalists of the 2021 Tommy Hilfiger Fashion Frontier Challenge. Building on Tommy Hilfiger's sustainability vision to Waste Nothing and Welcome All, the program is aimed at supporting black, indigenous and people of colour (BIPOC) entrepreneurs working to advance their communities.
These six inspiring people, who each work to foster a more inclusive future of fashion will pitch their business ideas to a jury panel consisting of business and sustainability leaders at the virtual global Tommy Hilfiger Fashion Frontier Challenge final event on January 12-13, 2022. The jury will then award €200,000 to be split between two chosen winners to support their ventures, as well as a year-long mentorship with both Tommy Hilfiger and INSEAD experts, as well as a place in the INSEAD Social Entrepreneurship Program (ISEP). An additional €15,000 will be awarded to the finalist who Tommy Hilfiger associates select as their 'Audience Favorite' vote.
The six finalists are:
Clothes to Good: A South African-based social enterprise that creates micro-business opportunities and jobs for people with disabilities and their families, especially mothers, through textile recycling.
Haelixa: A Switzerland-based product traceability technology that aims to accelerate the global transition to transparent consumer goods supply chains.
MAFI MAFI: An Ethiopia-based sustainable fashion brand that crafts ready-to-wear collections, preserving ancient traditions and empowering marginalized artisans.
Lalaland: A Netherlands-based platform that uses artificial intelligence to generate customized and inclusive synthetic models of different ethnicities, ages and sizes, all with over 35 pose variations.
SOKO: This Kenya-based jewelry business uses mobile technology to connect marginalized Kenyan artisans directly to the global marketplace via a mobile platform.
UZURI K&Y: This Rwandan-based eco-friendly shoe brand uses recycled car tires from sub-Saharan Africa and employs local youth, equipping them with skills and economic independence.
Kmart Wishing Tree is Back!
Back again for another year, Kmart Australia is set to to officially launch its Kmart Wishing Tree Appeal alongside founding charity partner, The Salvation Army on Monday 8 November. This year marks the 34th annual edition of the gift collection, which aims to create a brighter Christmas and New Year for the most vulnerable in our community.
In 2021, Kmart and The Salvation Army are pushing the 'small gift, big heart' message, explaining that  even the smallest gesture can go a long way. There are a bunch of ways you can get involved this year, from dropping a new gift or school important essential to fundraising and donating. Here's to a good Christmas for everyone.
Vinnies NSW is Giving Away Vouchers for Messina, Assembly Label & Hotel Ravesis
How good is the giving season? Local legends VINNIES NSW Bondi and Manly are partnering with local businesses this December to create a circular economy. In an effort to help those in need this Christmas, all you need to do is bring a haul of quality items of clothing, accessories or shoes into a Vinnies store in either location over the weekend of the 18th & 19Th December 2021 and you'll score a voucher for a local restaurant, coffee shop, clothing store or bakery. Among the participating stores are Tuchuzy, Assembly Label, Hotel Ravesis, Alana Maria and many more.
You'll also like:
Feel-Good Friday: 10 December – Champagne Showers
Feel Good Friday – December 3: Disability-Driven Sex Toys and Sun Safety
Feel-Good Friday: November 26 – A Christmas Wish and the Million Dollar Fish