Feel-Good Friday: 10 December – Champagne Showers
Hail has legitimately hit Sydney today, making Feel-Good Friday feel a little less 'good', but that's not stopping us from punching out vibes. With Young Henrys dropping tasting tunes and Bethesda helping sick kids, there's a lot to be stoked about. Here's what you may have missed this week.
You'll also like:
Feel Good Friday – December 3: Disability-Driven Sex Toys and Sun Safety
Feel-Good Friday: November 26 – A Christmas Wish and the Million Dollar Fish
Feel-Good Friday: 19 November 2021: Summer Bashes and Suits Made of Moustaches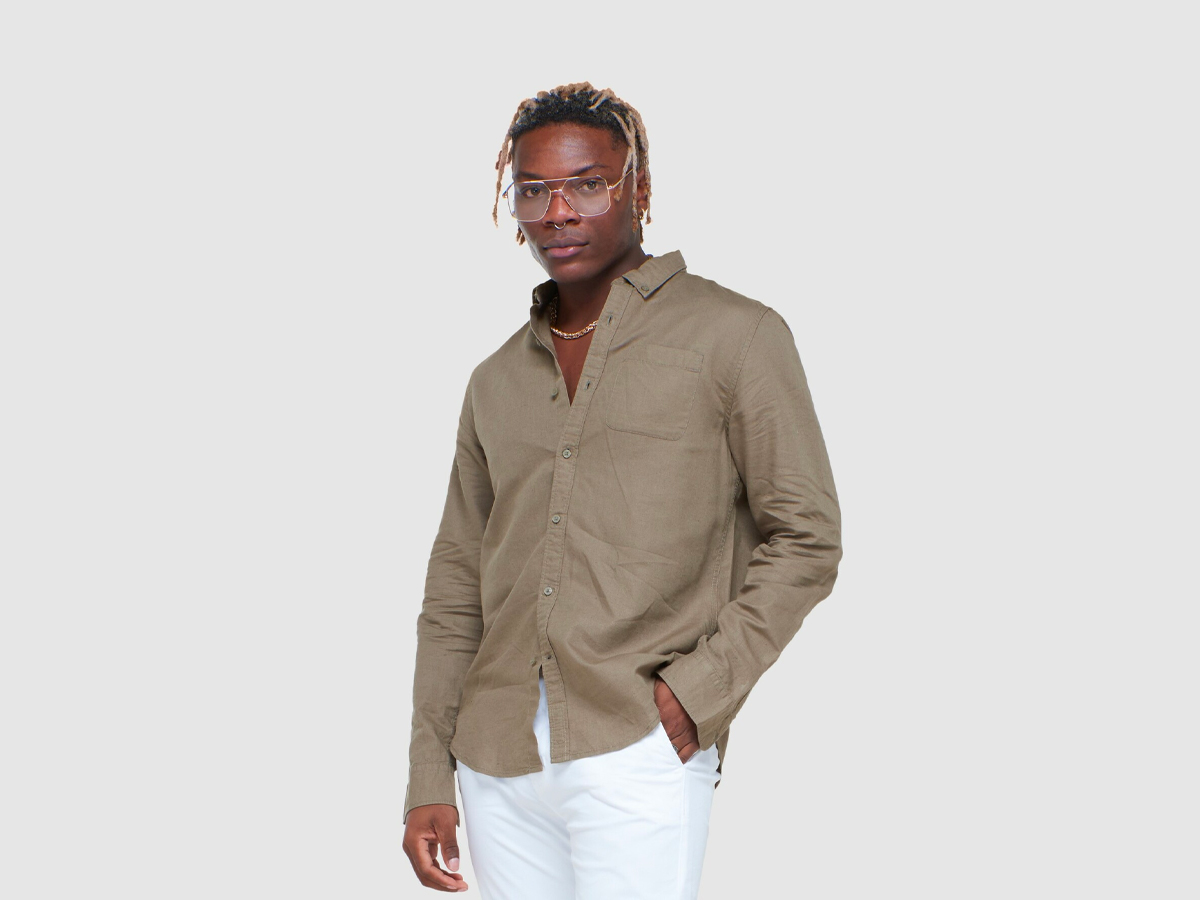 Superdry's Summer Shirt Gets a Sustainable Twist
When it comes to clothing, fast fashion is on the way out. As brands move towards a more sustainable economy, the need to be clean, green and still seen is more important than ever. Thankfully, Superdry is stepping up to the plate. The iconic clothing brand recently launched its new 'Made for Summer' collection, which is not only effortlessly stylish but also a proverbial commitment to sustainability.
In addition to the new line of leather-look, vegan, waxed cotton jackets, Superdry has dropped a line of tops and bottoms made from eco-friendly fabrics such as EcoVero, which is derived from certified renewable wood sources by way of an eco-responsible production process. Best of all, the campaign confirms Superdry's wider vision to transition to 100% organic cotton, as evidenced by the easy, breezy Linen Cotton Long Sleeve Shirt. Light and airy, the summer special is perfect for those weekends at home, and better yet, it comes with the added benefit of being good for the environment. Considering Superdry plans to convert 100% of packaging to recyclable, and run 100% of the global-owned store network on renewable energy sources by 2030, summer is looking good.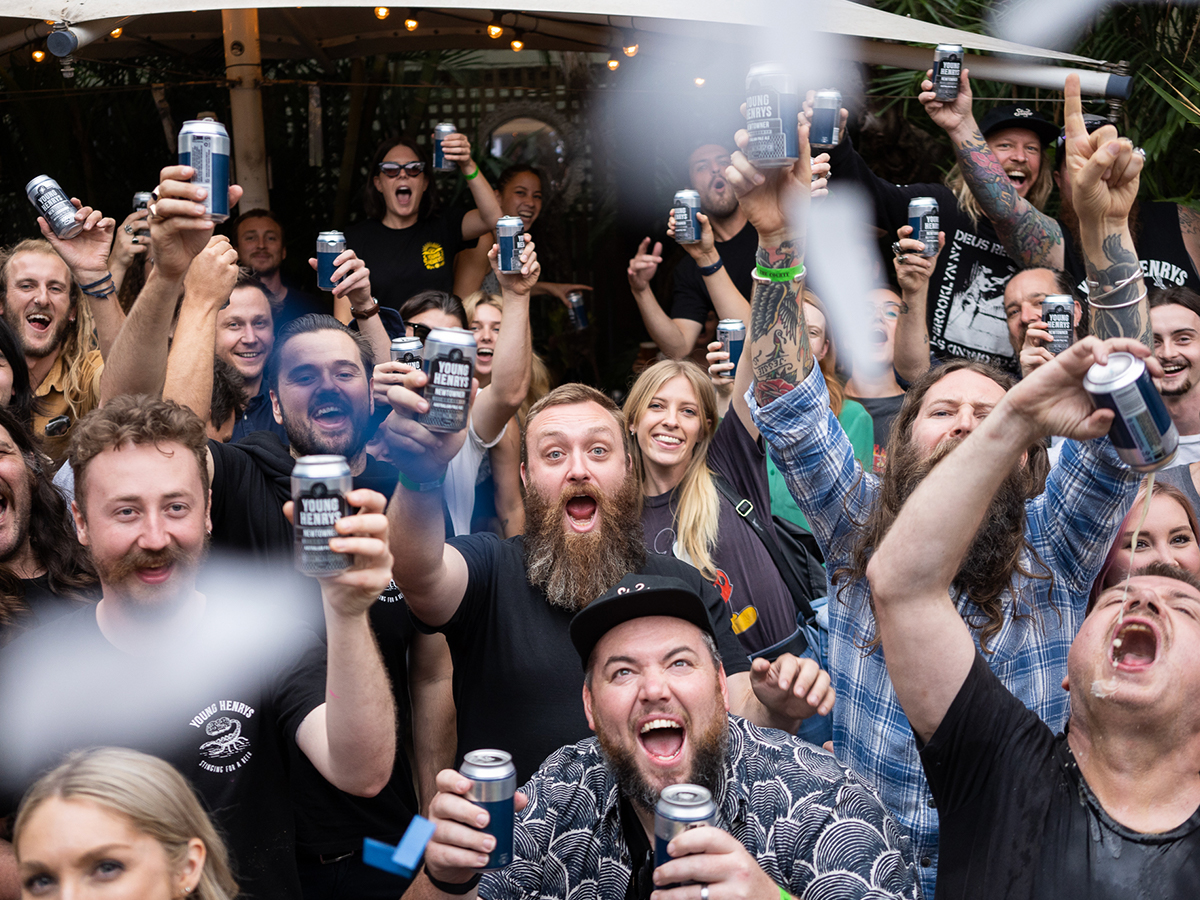 Young Henrys Announces the Return of Annual Tinnie Crack
Beer barons Young Henrys are bringing back the Annual Tinnie Crack. Hitting the Courthouse Hotel on Sunday, December 12, the festival sees the legendary Liquor Sisters launching a carnival game fuelled takeover, along with a photo booth and local DJs to keep the entertainment pumping. Best of all, there is a power hour of $12 Newtowner jugs from 12-1pm, before Young Henrys co-founder Oscar McMahon commences the iconic tinnie crack at 2pm.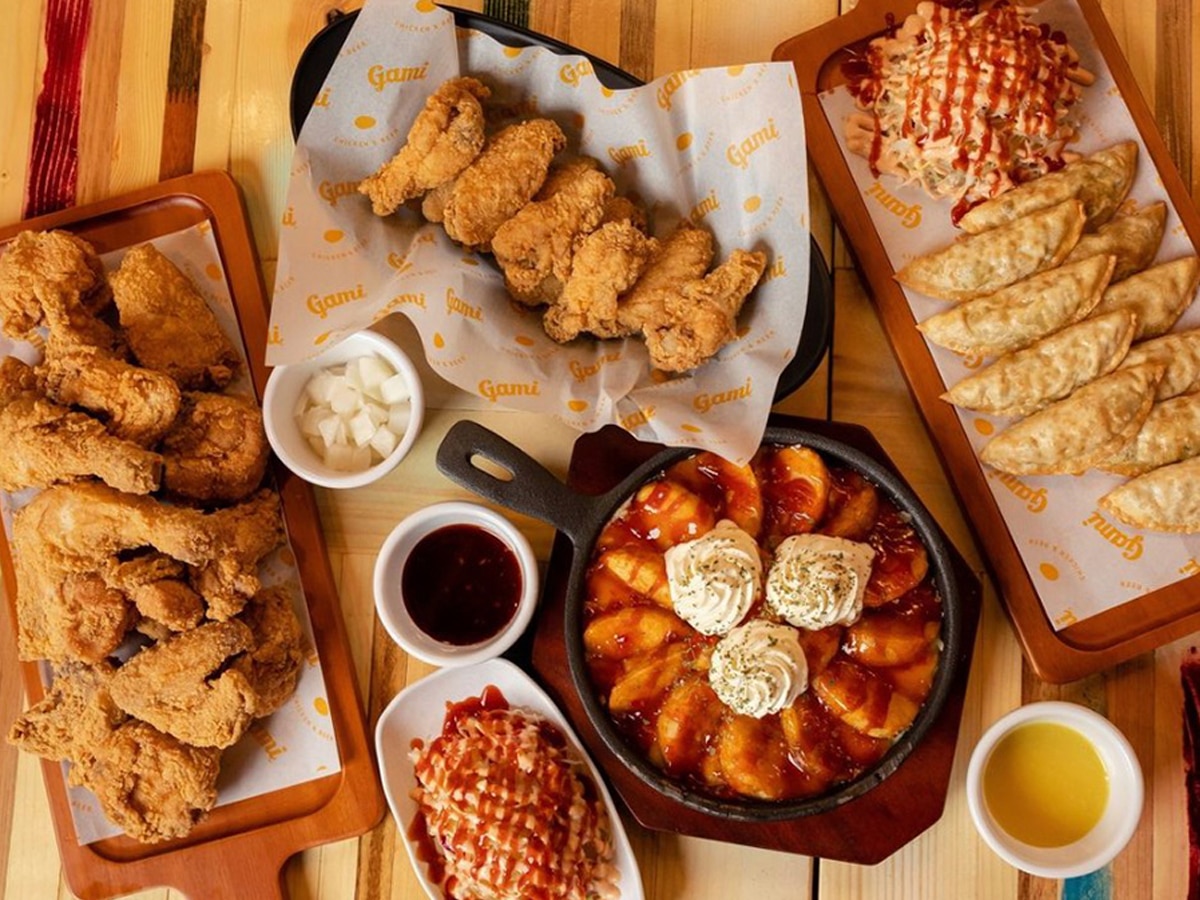 Gami Chicken & Beer Raises $20k for Sick Kids
Gami Chicken & Beer has teamed up with national children's charity, Starlight Children's Foundation to help bring happiness to sick kids and their families. After committing in April 2021, Gami launched its biggest chicken dish yet, dotingly dubbed, "Big Chicken, Big Heart" with a portion of every sale going directly to Starlight. Now months later, despite ongoing lockdowns, the launch of Big Chicken, Big Heart has impacted the sales of the dine-in only dish, Gami HQ has instead contributed multiple generous donations to the charity, helping to raise a remarkable $24,654 to date! Better yet, Gami has also become the official sponsor of the Starlight Go Big Challenge, where they are matching every donation made up to $20,000.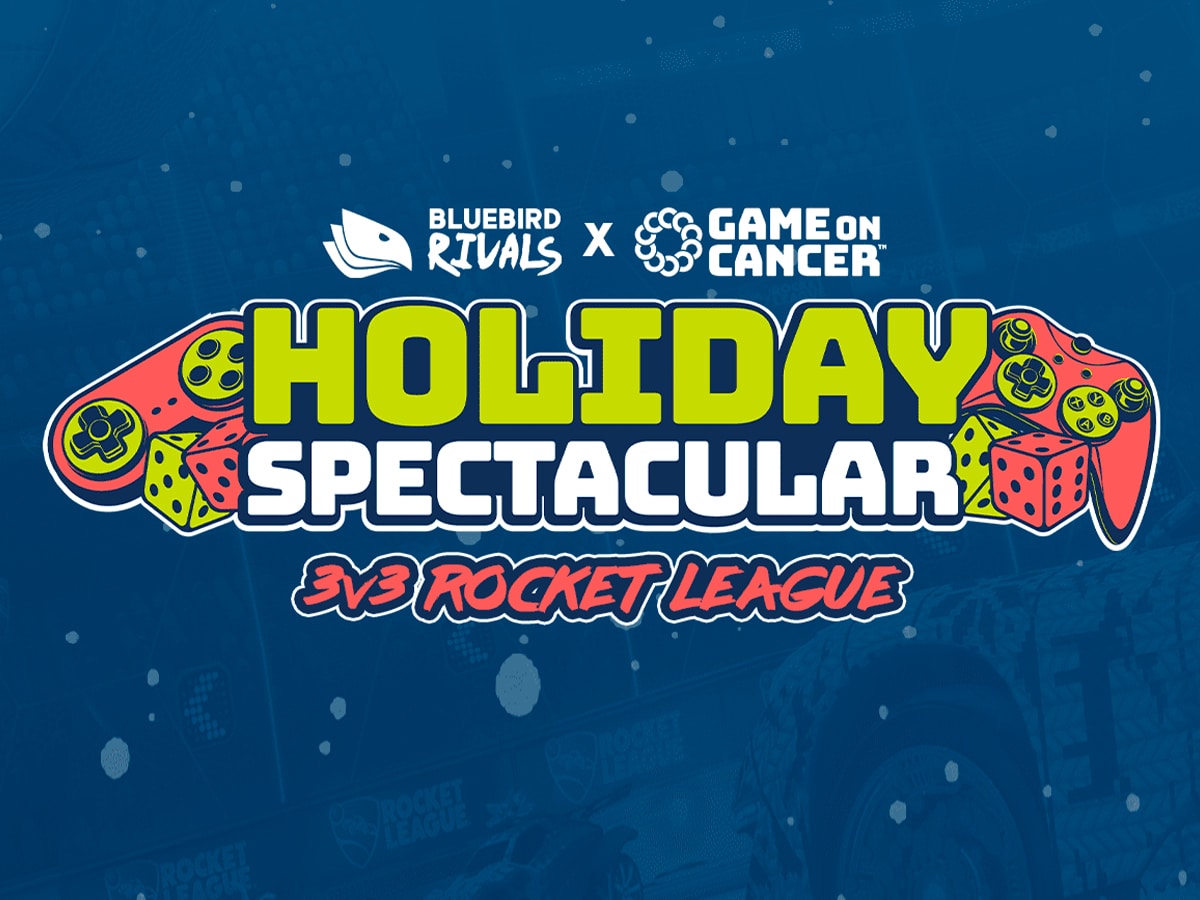 Cure Cancer's Game On Cancer Holiday Spectacular
Having already raised over $14,000 towards their $100,000 target, Cure Cancer has launched new additions to the Game On Cancer, Holiday Spectacular. From 10AM AEDT on December 16th, the Bethesda ANZ team and their guests will journey through Skyrim Anniversary Edition, The Elder Scrolls Online: Blackwood and Fallout 76, all while raising funds to support the important work of Cure Cancer.
You can get involved by following Cure Cancer on Twitter, joining them on Discord, tagging their favourite gamers that they would like to see involved and finally, and most importantly, watching a stream and donating.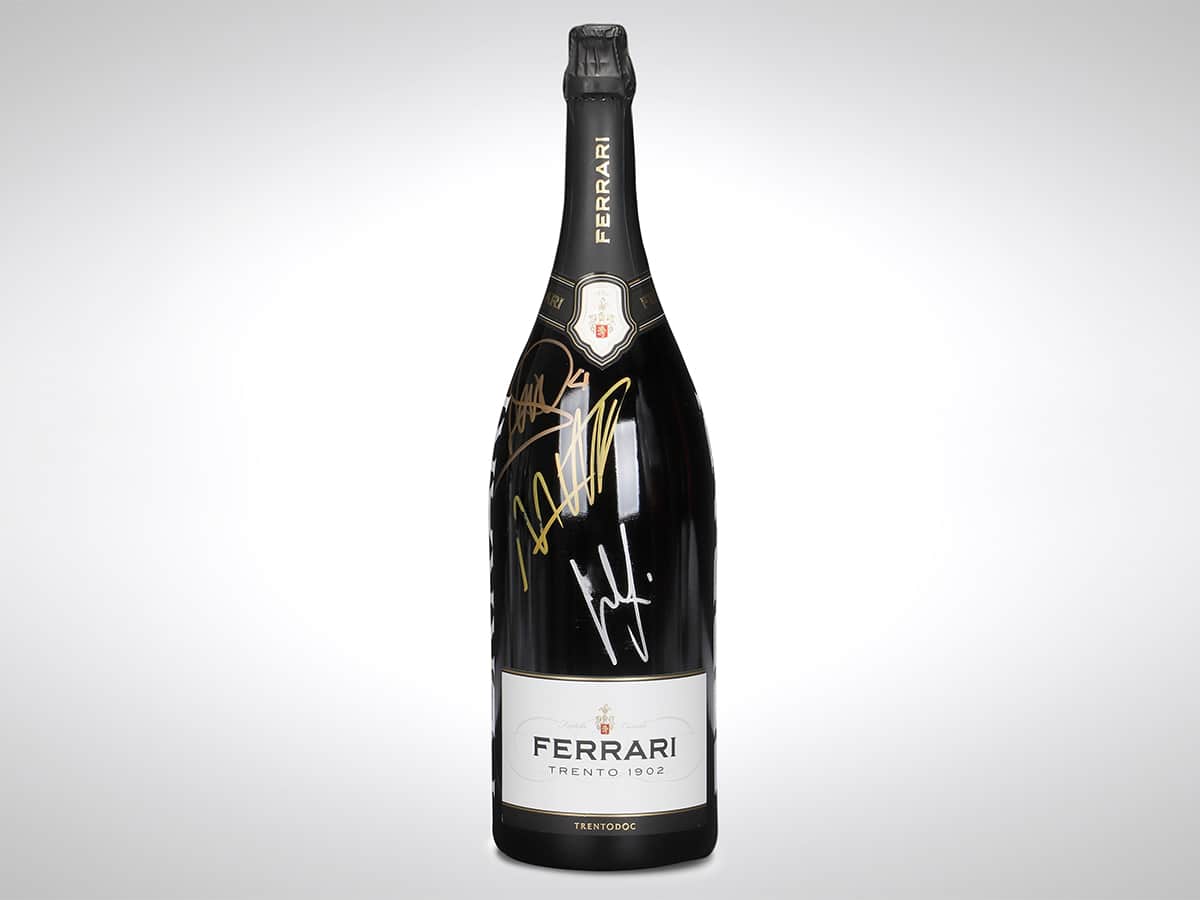 Ferrari Trento Auctions Off F1 Podium Bottles for Charity
A once-in-a-lifetime piece of racing history is going up for grabs, all in the name of a good cause. Ferrari Trento has made five of its signature F1 Podium Jeroboams, from five 2021 Grands Prix, available via a global auction on F1 Authentics. Launching on the 6th of December and closing on the 18th of December, the auction features bottles signed by the three winning drivers of key races throughout the 2021 season. Each auction will raise money for Keep Fighting, the charity set up to celebrate racing champion Michael Schumacher's indomitable spirit and encourage everyone to 'Never Give Up'.
The five bottles available to bid for are from the following 2021 races:
The Pirelli British Grand Prix at Silverstone, a home victory for Lewis Hamilton, with Charles Leclerc in second and Valtteri Bottas coming in third
The Grand Prix de Monaco, won by Max Verstappen, with Carlos Sainz and Lando Norris rounding out the podium
The Heineken Grande Prémio de Portugal, which was also won by Hamilton, with Verstappen and Bottas in second and third
The Emirates Grand Prix de France, where Verstappen again took first, Hamilton came in second and Sergio Pérez came third
The BWT Großer Preis von Österreich in Austria, another victory for Verstappen, with Bottas in second and Norris in third
Unyoked Writer's Residency Anthology
Australian-owned travel startup Unyoked is releasing its first-ever Anthology this December. Featuring the works of nearly two dozen up and coming writers, poets and essayists, the hard copy comes off the back of Unyoked's recent Writer's Residency 2021. Three hundred and fifty entrants from across Australia and New Zealand applied for the program, which saw Unyoked offer up space and inspiration for work. Now that work is being published in print, alongside the works of 18 finalists personally selected by the judges. The Anthology is available to purchase now.
You'll also like:
Feel Good Friday – December 3: Disability-Driven Sex Toys and Sun Safety
Feel-Good Friday: November 26 – A Christmas Wish and the Million Dollar Fish
Feel-Good Friday: 19 November 2021: Summer Bashes and Suits Made of Moustaches