Feel-Good Friday: January 22 – Food, Warmth and BYGGLEK
It's that time of the week and from where we're seated, the weathers looking pretty fine and dandy. There are some Feel-Good Friday vibes below, including innovative accommodation for the homeless in Germany, inspiring goal setting for people with disabilities, LEGO, and even a vibrant new hotel opening.
You'll also like:
Feel-Good Friday: January 15 – Cheese, Cheer and No-Contact Cocktails
Feel-Good Friday: January 8 – Resolutions, Regrets and a Random Milk Generator?
Feel-Good Friday: December 18 – Souvlakis, Streetwear and Free Food
German City Installs 'Ulmer NestPods' Designed for the Homeless
The German city Ulm (120km from Munich) has installed a number of Ulmer NestPods, designed to combat the harsh winters in Germany. In their initial investigations, the company found that some measures to protect it's most vulnerable citizens against frostbite were effective but fundamentally insufficient. There were numerous reasons why the vulnerable couldn't take advantage of the measures already in place. These include, not being able to stay in a room with many strangers for fear of crime and violence, dogs cannot be taken into the dormitories, and people who are drunk or drugged are not accepted into accommodation. That's where the Ulmer Nestpod steps in.
These pods provide accommodation to the cities most vulnerable during the winter. No longer do the most vulnerable people in the city have te be concerned about violence, their pets, or generally being accepted into shelters. They can seek refuge in the pods which offer thermal internal isolation, solar panels, and a locking and the corresponding mechanisms.
The pods are fitted with sensors that pick up whenever the door is opened or closed, subsequently notifying the charity associated. The next day, someone from the charity goes down to check on the pod and offer the user help if they are still there. Any damage caused will be quickly repaired when the pods are inspected routinely so they can be used again.
Dylan Alcott Encourages People with Disability to Find the Right Support this Year
Paralympian and entrepreneur Dylan Alcott has committed to learning five new skills to support his unique goals and encourage others to identify and meet their own. Dylan believes that learning new skills can be a springboard for people with disability to meet new people and participate in the community, start microbusinesses, improve their health or succeed in their career. This year, he is encouraging those with access to NDIS funding to use platforms like Mable to discover independent support workers who can assist to support, set and reach their goals.
"One goal I had this year was to improve my concentration as well as mindfulness, I teamed up with Mable to learn the violoncello – it was awesome, and was the first time I tried my hand on a classical instrument. I was amazed I could actually hit some of the notes during my first session and also start to experience the positive impact it had on my mental health," said Dylan.
Dylan has been both providing and receiving support via Mable, a unique platform designed to enable people with a disability and older Australians to find and connect directly with Independent support workers. To learn more about how NDIS users can use Mable to achieve their goals, you can visit their below.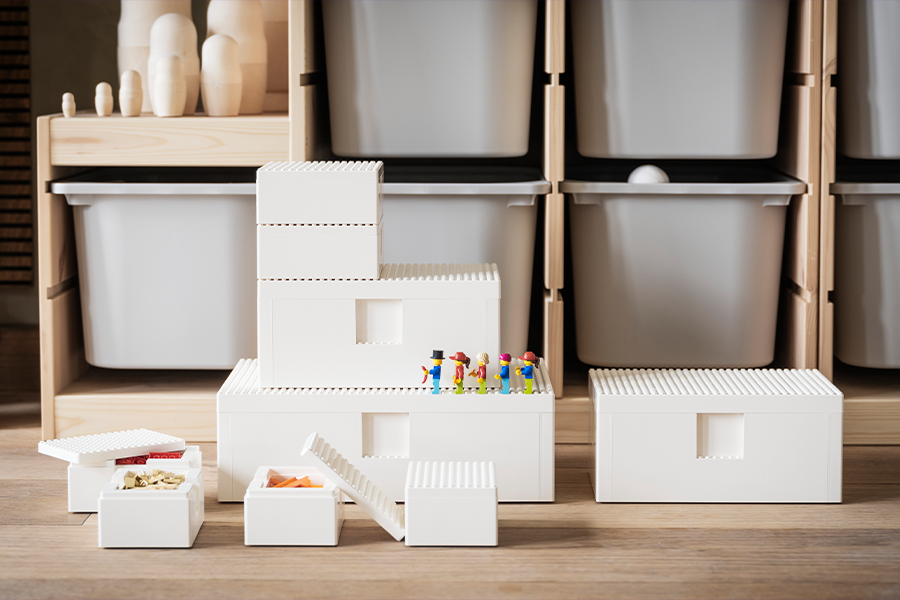 IKEA x LEGO Collection to Drop Next Month in Australia
IKEA Australia has finally revealed when Aussies will be able to get their hands on the new collection created in collaboration with LEGO. The two brands have joined forces to create a 'play and display' storage solution called BYGGLEK which consists of four different products. You'll find one set of three small boxes, two sets of bigger boxes and one set of LEGO bricks to kick-start the experience.
This collaboration makes a whole lot of sense to us, it's designed to develop a storage solution that offers a fun and playful experience within itself. Because the BYGGLEK boxes are equipped with LEGO studs on the top and the front, kids can integrate the storage boxes as part of their LEGO builds. They can even store their bricks inside them, and proudly display their creations on top of them.
BYGGLEK will arrive in stores and online on 17 February 2021, with prices starting at $20.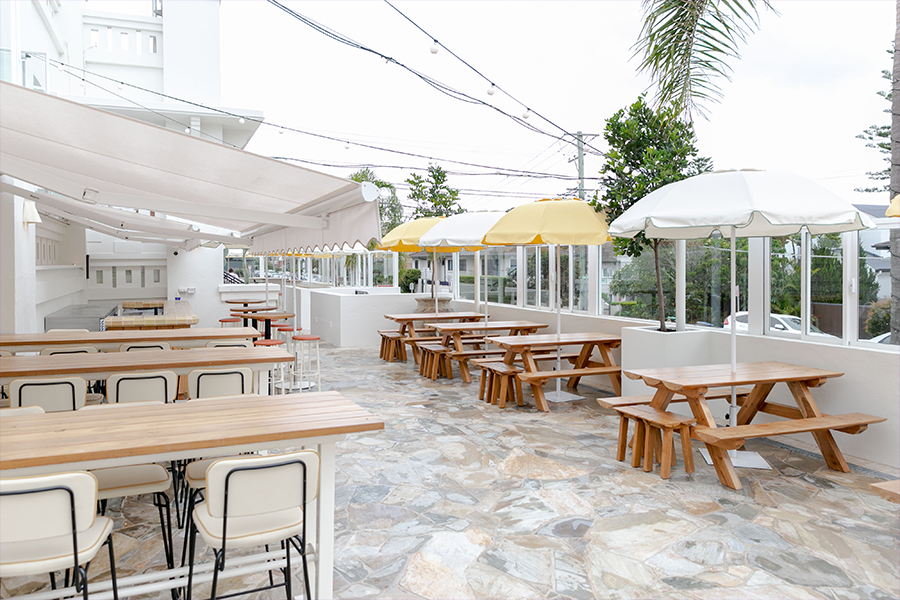 The Harbord Hotel is a Laidback Beachside Haven
Freshwater's original shrine by the sea the Harbord Hotel is now open. Just a short stroll from the shoreline, the hotel celebrates Freshwater's surf culture and young spirit, with an expansive main bar, sun-soaked terrace, and new restaurant and cocktail bar, Balsa. The pub has stood tall as a community landmark for nearly a century, and under the custodianship of new owners Glenn Piper and Lachlan Cottee, it's evolved into a contemporary hotel that still keeps the locals at heart. Great care has gone into understanding the area's history to help shape the venue's future, the result is a true beachside haven, a place where morning brunch stretches out to the afternoon, and daytime turns seamlessly into the sundown.
"We are so excited to swing open the doors to this special venue, especially after what has been a tough few weeks for the Northern Beaches. Harbord Hotel has always been so much more than a pub, it is an extension of the area and a second home to many, so it is truly incredible to see our community enjoying it again," said Glenn Piper.
You'll also like:
Feel-Good Friday: January 15th – Cheese, Cheer and No-Contact Cocktails
Feel-Good Friday: January 8 – Resolutions, Regrets and a Random Milk Generator?
Feel-Good Friday: December 18 – Souvlakis, Streetwear and Free Food