Feel-Good Friday: June 12 – Creators, Competitions and Kinky Sex
Is it just us, or is 2020 getting stranger? The endless barrage of odd and cumbersome events that dominate the headlines isn't exactly inspiring. From bushfires to pandemics to global unrest, this year is one for the record books. If there is one thing we've learned over the past six months, it's that you can never underestimate the power of a positive spin. Here's our take on the positive stories that kept our spirits high this week, all wrapped up for our Feel-Good Friday series.
You'll also like:
Feel-Good Friday: June 5 – Cucumbers, Cock-Rings and Carbon Offsetting
Feel-Good Friday: May 29 – Socks, Spreads and 3-Point Shots
Feel-Good Friday – May 22: Pubs, Pies and Picasso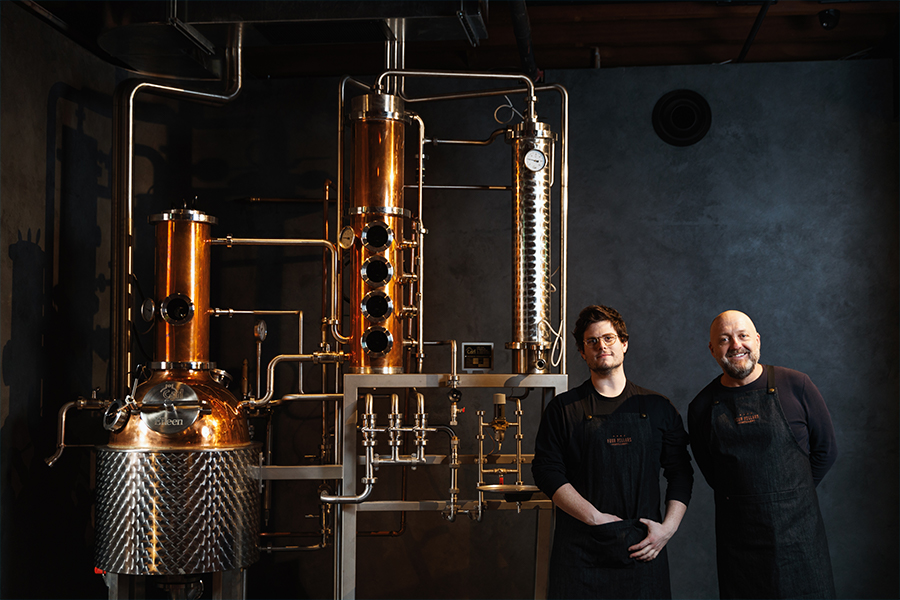 Four Pillars Laboratory Opens for Business
One of Australia's favourite gin producers, Four Pillars has just opened a new laboratory in Surry Hills. Launching on the eve of World Gin Day (yes, there is such a glorious thing), Four Pillars' new venture is a veritable gin palace. Accessed by a discreet door, the venue comprises of a Gin Shop, Gin Lab with experimental still (named Eileen after co-founder Matt Jones' mother) and Eileen's Bar, a destination cocktail bar.
"At our Four Pillars Distillery home in Healesville, Cameron and his team make the best gin in the world. When we thought about what we wanted to bring to Sydney, we were determined to take that same passion for making, creativity and experimentation and focus it on the delicious drinks you can make with our gins," Jones said. "And we wanted to serve it all up with our signature love of warm hospitality and beautiful design. The result is the Four Pillars Laboratory in Surry Hills, a delicious playground for Sydney's gin lovers and a new bucket list destination for gin fanatics around the world."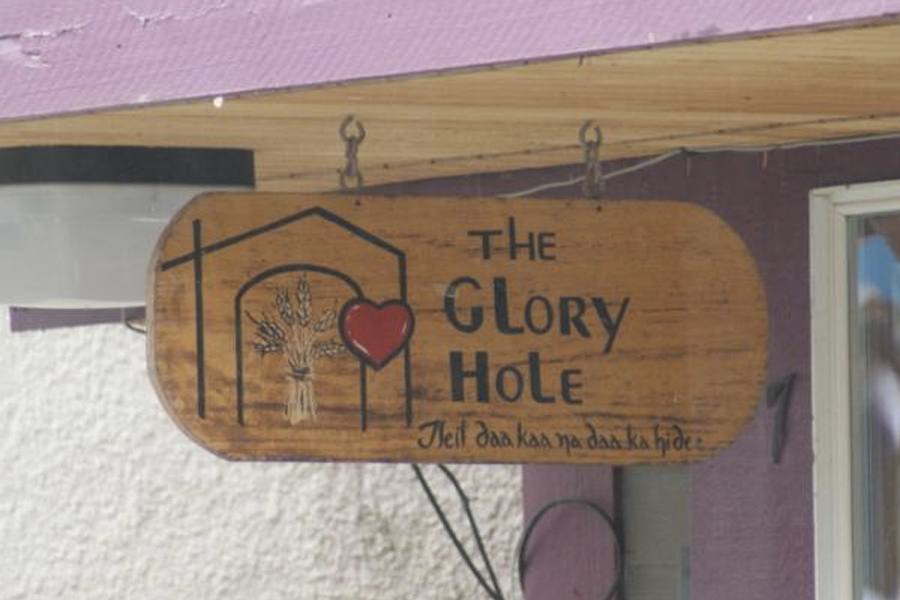 NYC Health Officials Advocate At-Home Gloryholes
The official health guide for New Yorkers has encouraged them to "get creative" when it comes to having sex in the COVID-19 era, suggesting citizens incorporate physical barriers like walls. The New York City Department of Health and Mental Hygiene published a 'Safer Sex and Covid-19' guide, explaining how to have sex while preventing the spread of the virus. According to the organisation, New Yorkers should "consider using harm reduction strategies to reduce the risk to yourself, your partners, and our community". Obviously, no one is suggesting that having any kind of sexual encounter with a new partner, or in public is a good idea, but sex between your partner at home can still pose a risk, hence the advice.
"Make it a little kinky," the department said. "Be creative with sexual positions and physical barriers, like walls, that allow sexual contact while preventing close face to face contact." We're not sure about you, but that definitely sounds like a big thumbs up to gloryholes at home to us.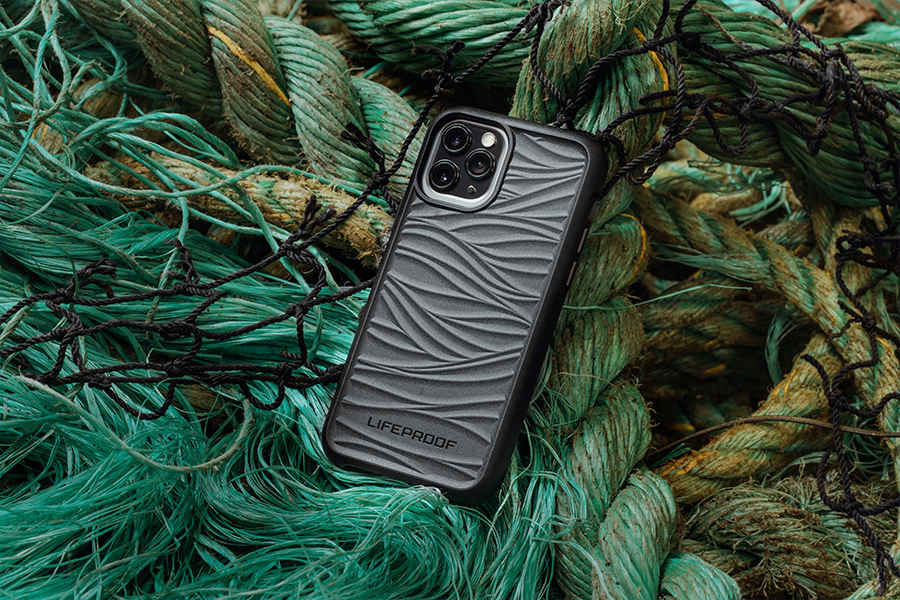 The Phone Case Made From Fishnets
With more 1.8 trillion pieces of plastic waste floating around in the Great Pacific Garbage Patch, our beautiful Aussie oceans are at risk of slipping into disrepair. In order to take meaningful action, the good people over at LifeProof have just released the WAKE; a new phone case, made from 85 per cent recycled ocean-based plastics. The phone case is constructed from discarded fishing equipment such as ropes and nets found in the ocean, helping to tackle the growing issue of sustainability and maintain our pristine waterways.
"With this new case and the charitable partnerships we've formed, we're not only creating products that help ensure a longer, repurposed life for plastics from the fishing industry, we're supporting water organizations that can make an even larger impact than we would be able to alone," LifeProof CEO Jim Parke said.

Ways You Can Support Aboriginal and Torres Strait Islander Creators
With protests against systemic racism raging both at home and abroad, the need to recognise and celebrate our Indigenous creators has never been stronger. In 2020, that means heading to Instagram. The social media platform has created an avenue for Indigenous artists to share their traditional and contemporary works in a modern way. If you want to show your support, it's as simple as sharing the images, engaging in the content and promoting the message. Here are three great accounts you can follow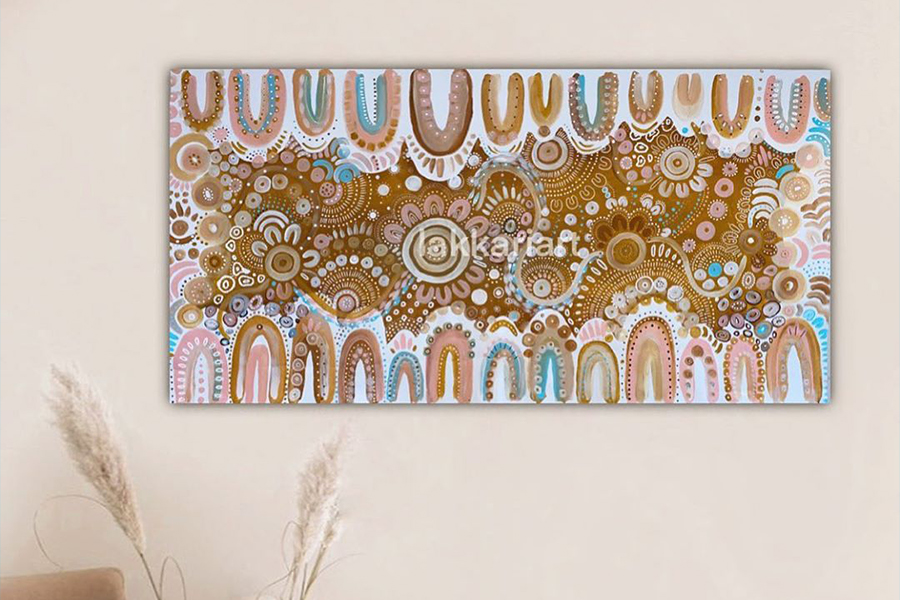 Lakkari Pitt is a proud Gamilaroi Yuwaalaraay woman from Walgett, NSW. Lakkari's art explores the movement, essence and stories of Country and this is evident in her amazing artistic creations.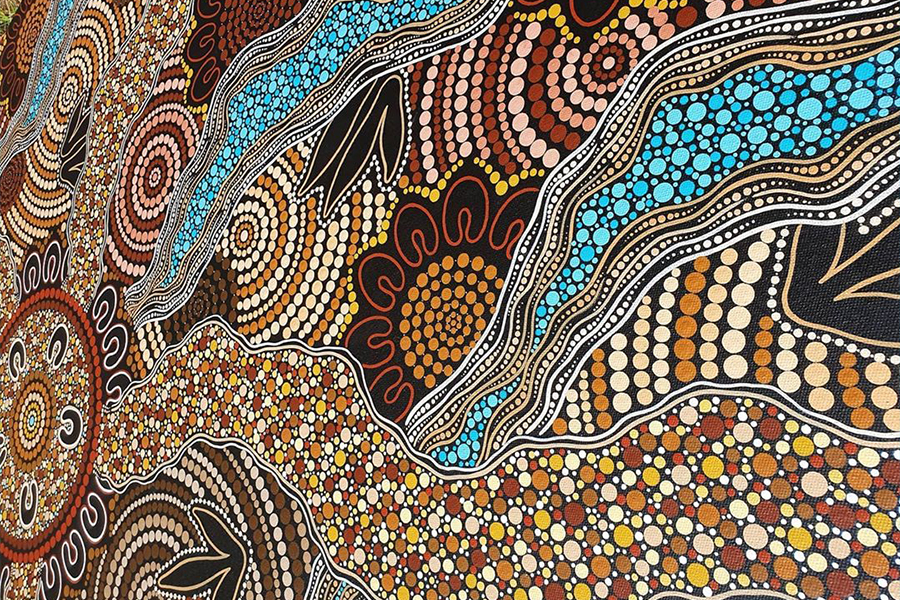 Authentic Aboriginal Art created by Nhunggabarra artist Sandon Gibbs O'Neill. 'Burruguu' means time of creation in Nhunggal language.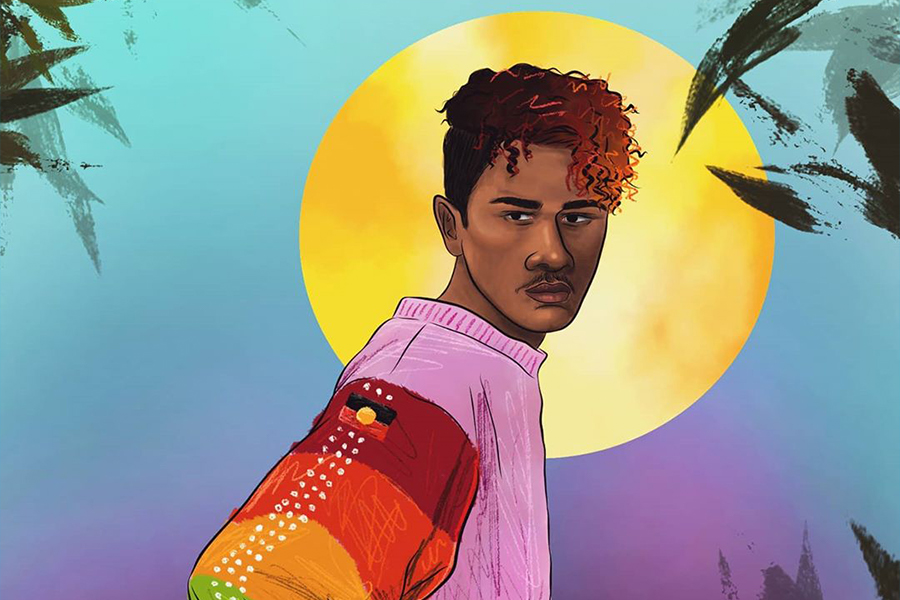 Dylan Mooney is a Yuibera man from Mackay, Central Queensland and a Torres Strait Islander from Waiben Island.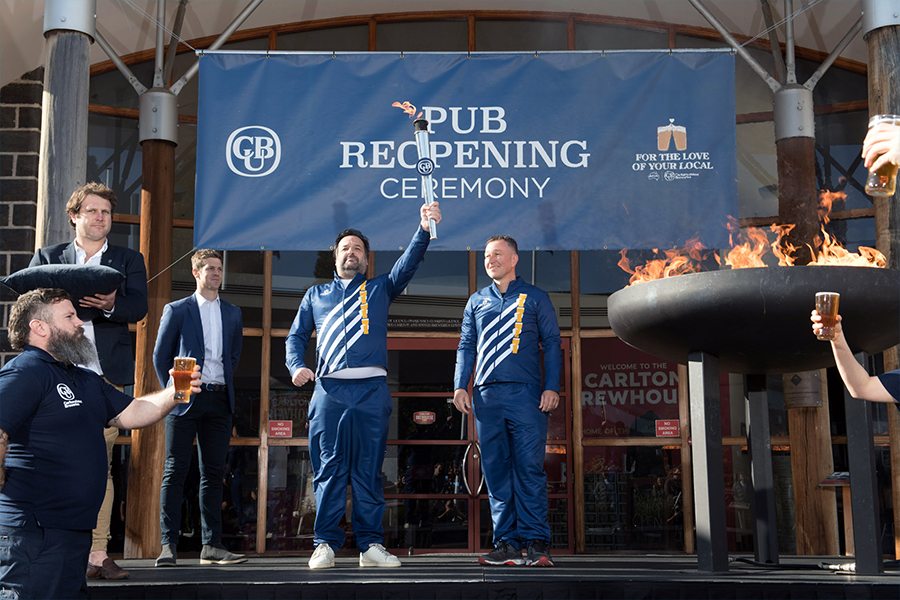 The Pub Reopening Ceremony
Australia's largest brewery company Carlton & United Breweries (CUB) has officially launched The Pub Reopening Ceremony, a glorious ode to the great post-iso return of our pubs and clubs. As our favourite watering holes reopen, CUB will be carrying the torch for beer-lovers, literally. The ceremony kicked off with a pub-crawl relay at the CUB Brewery in Abbotsford, Victoria led by CEO Peter Filipovic, comedian Mick Molloy and AFL greats Nick Dal Santo and Campbell Brown, complete with a custom-made Tap Torch.
The three-week tour is an extension of CUB's For the Love of Your Local campaign, which aims to raise $2 million for pubs across the country in the recovery of the Australian pub industry. As part of the launch, it will also see 50 free kegs of Carlton Draught donated to Victorian pubs to give them a boost as they struggle in the face of ongoing restrictions.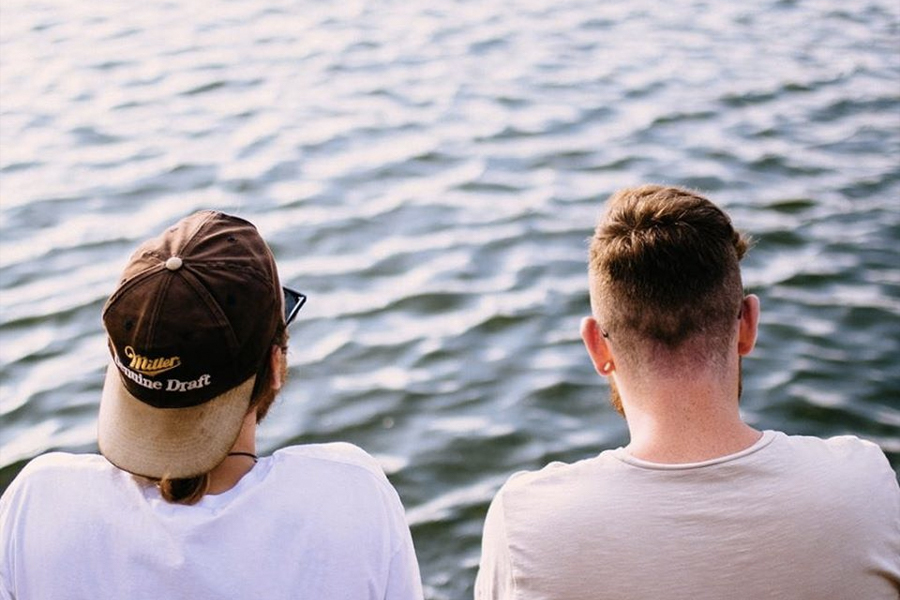 Beyond Blue Coronavirus Mental Wellbeing Support Service
The COVID-19 restrictions and pandemic have hit us all pretty hard, so it's understandable if you are feeling a little down at the moment. Luckily enough, there is a lot of support on offer, particularly from Beyond Blue. The mental health advocacy organisation has unveiled a new Coronavirus Mental Wellbeing Support Service, which provides information, advice and strategies to help you manage your wellbeing during this strange period. Additionally, if you are struggling and feel like you need to talk, there is a hotline that provides direct access to Beyond Blue's counsellors and an online community forum.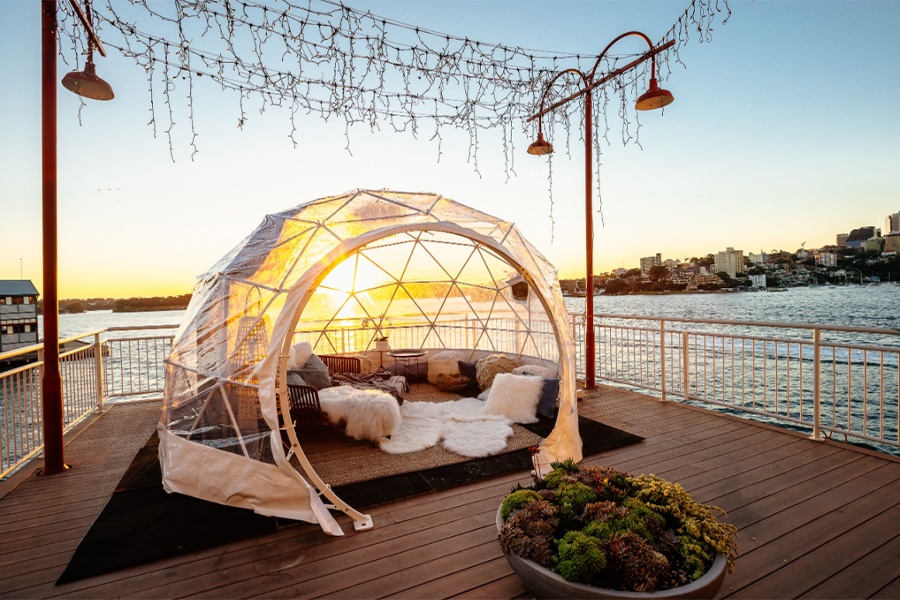 Igloos on the Pier is Back
Pier One Sydney Harbour's Winter pop-up Igloos on the Pier is back for 2020. Despite COVID-19 restrictions putting the event at risk, things have come along strongly, meaning from June 19 to August 30, you'll be able to enjoy a reimagined Igloo experience, right here in Australia. For interested Aussies, you have three options to choose from; the Dream Igloo Suite, the Hot Tub Igloo and the Proposal Suite Igloos. Each igloo offers an unbridled view of Sydney Harbour, with the option to tack on a badass hamper. If you want to get out despite the travel ban, enjoy a piece of the Arctic down under.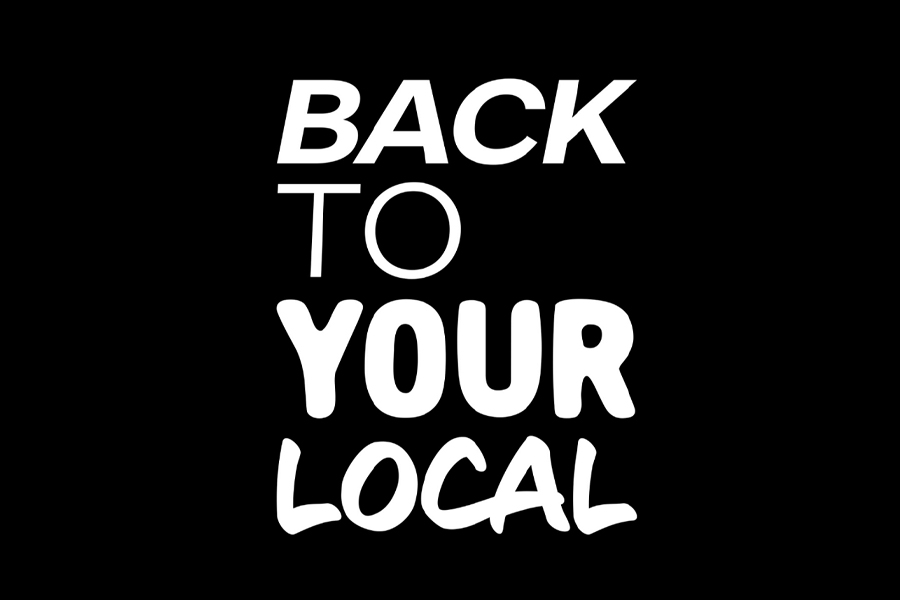 Back To Your Local
Ex-AFL star Luke Darcy, along with mum Janet, sisters Alysha and Kim and Richard Chatfield have launched the Back To Your Local campaign, a way to encourage us all to get outside and support small business. With the backing of CUB, Triple M and the Mushroom Group, the campaign kicks off this Saturday, June 13 with the industry's first national in-venue and online event. Held in the iconic Gershwin Room of The Espy in St Kilda, the show kicks off with a performance from Hunters and Collectors frontman Mark Seymour.
The intimate and exclusive live event will host 20 guests at The Espy alongside a livestream, interactive Pub Party ticket. The Pub Party will be hosted on Zoom and will feature exclusive celebrity guests, competitions to meet the band, a 'pint with the publican' and song request polls to bring the Gershwin room to living rooms across the country.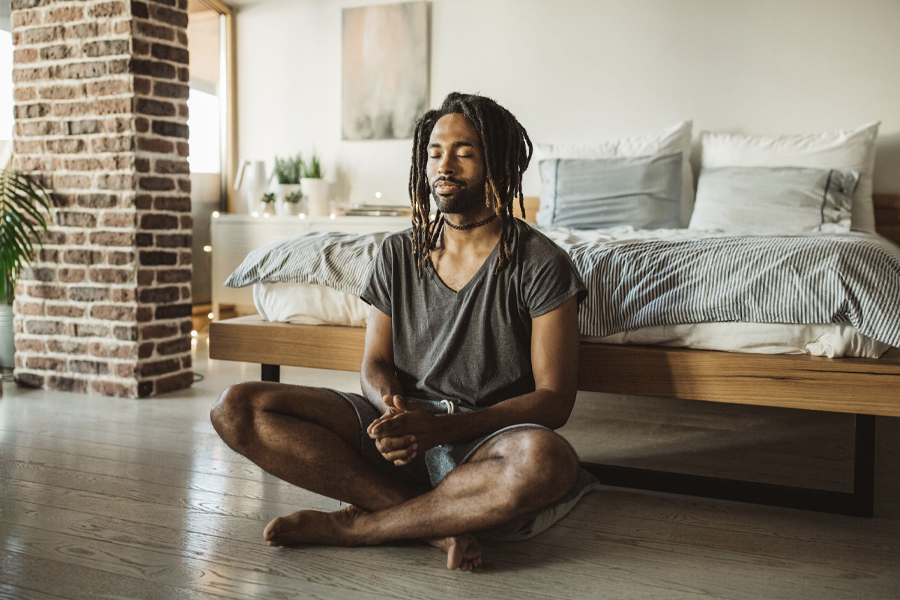 Mindfulness App Free Until August
If you want to stay on top of your mental health, a great place to start is with mindfulness. The simple act of slowing down and remembering to be grateful can unload a massive burden off your shoulders, allowing you to move, think and act freely. Here in Australia, 3D audio mindfulness app Synctuition is helping to make the practice easier, through its easy-to-use platform. The app has been downloaded 3,000 times per day since March, and to help you get started, Synctuition has made it free to download until July 31.
"If I'm feeling nervous or overwhelmed, mindfulness allows me to calm that moment and build resilience, so I don't take that negativity into where I'm going," Synctuition spokesperson Luke Hines said. You can check out the app below.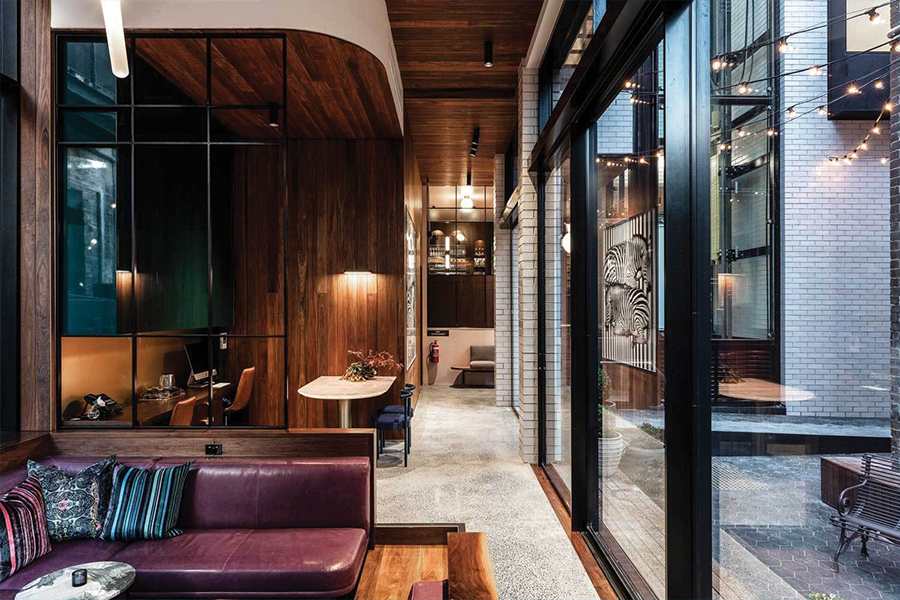 Win Your Own Hotel for the Night
Want to live like Putin and take over an entire hotel? Well, thanks to the good dudes at Little Albion, the boutique Crystalbrook Collection hotel in Surry Hills, you can. Sydney-siders are being offered the chance to win a complete takeover of the entire hotel for one night. Even better, you can bring 20 of your closest mates along for the ride.
On 25 June, Little Albion will become the winner's private playground, including a team of private staff at their beck and call. Cocktails will be supplied by The Cocktail Porter, with complimentary bubbles and canapés on Little Albion's beloved rooftop to live music by Sydney local Zoe O'Sullivan. At the end of the night, you can take your pick of the 35 exquisitely designed rooms. Sound too good to be true? Well, all you have to do to win the prize is jump on the site and apply, with the winner announced on June 18. Good luck.

HoMie x Champion Drops for Charity
As far as streetwear goes, Champion is one of those names you instantly recognise. With rappers and athletes favouriting the oversized hoodies and colourful collections, Champion has reclaimed its perch atop the fashion game, however, the brand is also doing some amazing things for the community. Back in March, Champion partnered with HoMie, an awesome Australian fashion enterprise and charitable organisation to create REBORN x Champion, an entirely bespoke, upcycled series of one-off designs. Now, the two have teamed up again, dropping another 43 garments.
"It's so incredible to work with Champion as a global streetwear powerhouse. The response to our first collection was truly amazing – we never anticipated the global traction. REBORN was created to help eliminate waste and landfill by recreating garments into one-off unique items and it's awesome to see consumers buying into this form of sustainability," Marcus Crook, creative director and co-founder of HoMie said. A bespoke REBORN x Champion tracksuit was released in an online auction across both brands' Instagram accounts, with 100 per cent of the profits going towards supporting young people affected by homelessness or hardship.
Pet Food Company Putting an End to Factory Farming
Launched by ex-Shark Tank contestant Diana Scott, Frontier Pets is the new Aussie company helping to ruffle a few feathers in the Factory Farming industry. The business has launched an ethical food service for animals, meaning you no longer have to feel guilty about the grub your feed your four-legged friend. Frontier Pets claims it uses produce sourced from free-range meat farmers and organic fruit & veg producers. If you are into ethical eating or spoiling your pet, go for it.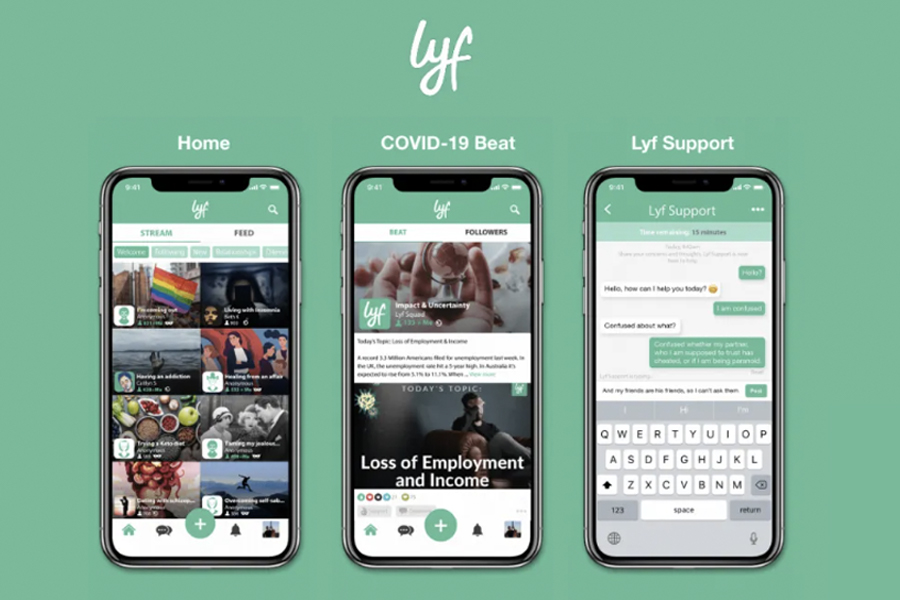 New Virtual Support Group App Launches
If you haven't heard of Lyf before, chances are you start seeing it everywhere. The new app has been released to help address the need for support, compassion and connection during these strange and uncertain times. Lyf has support groups for those battling anxiety, dealing with infidelity, coping with loss, struggling with addiction, questioning your sexual identity, weight, and more. If you are looking to speak with someone or just to offer support, check it out.
You'll also like:
Feel-Good Friday: June 5 – Cucumbers, Cock-Rings and Carbon Offsetting
Feel-Good Friday: May 29 – Socks, Spreads and 3-Point Shots
Feel-Good Friday – May 22: Pubs, Pies and Picasso