Feel-Good Friday: November 6: Get This Bread
Ah sh*t, here we go again. With the world still grappling with whatever is happening in the US Election and Aussies still nursing a monstrous Melbourne Cup hangover, it can be easy to forget we've quietly slipped into November. That's right, we're just two short months away from being done with 2020. While that might sound enticing, we've still got one massive, Christmas-sized hill to get over and we for one, are decidedly upbeat about it. The Christmas bells are beginning to jingle and Mariah Carey is being defrosted as we speak; the dawn of a new holiday season is here. Let's keep the good vibes rolling with this, our first Feel-Good Friday of November.
You'll also like:
Feel-Good Friday: October 30 – Red, Dead and Fairy Bread
Feel-Good Friday: October 23 – Rebels, Range Rovers and Ricky Gervais
Feel-Good Friday: October 16 – Spring Has Sprung
Mr Monopoly Gets a Moustache Makeover for Movember
To be honest, who doesn't love Movember? It's that time of year where we all get together, grow a dirty Mo and help support men everywhere. This year, even the Monopoly Man is getting in on the action. Five celebrated Aussie street artists have been given the unique opportunity to reimagine the 85-year-old character for the first time ever, in support of men's health charity Movember.
The artworks created by Tom Gerrard, Callum Preston, HA-HA (Regan Tamanuiaka), Makatron (Mika Maka) and Doyle (Adrian Doyle) will be auctioned to raise funds for men's mental health and suicide prevention programs.
The MONOPOLY partnership also aims to raise $150,000 for the men's health charity, with a special Movember MONOPOLY Edition hitting the shelves at BIG W on 29th October. $5 from every game purchased will go to Movember. The board features iconic Australian locations entwined with Movember's history, from Melbourne's Gypsy Bar – where Movember was first founded over a pint in 2003 – to Hobart's Salamanca Place, The Gabba in Brisbane, Perth's Scarborough Beach, Port Macquarie's Lighthouse Beach and Sydney's Metro Theatre.
The new Movember MONOPOLY Edition is suitable for 2-8 players aged 8 years and up and will be available from 29th October for RRP $69.99, exclusive to BIG W.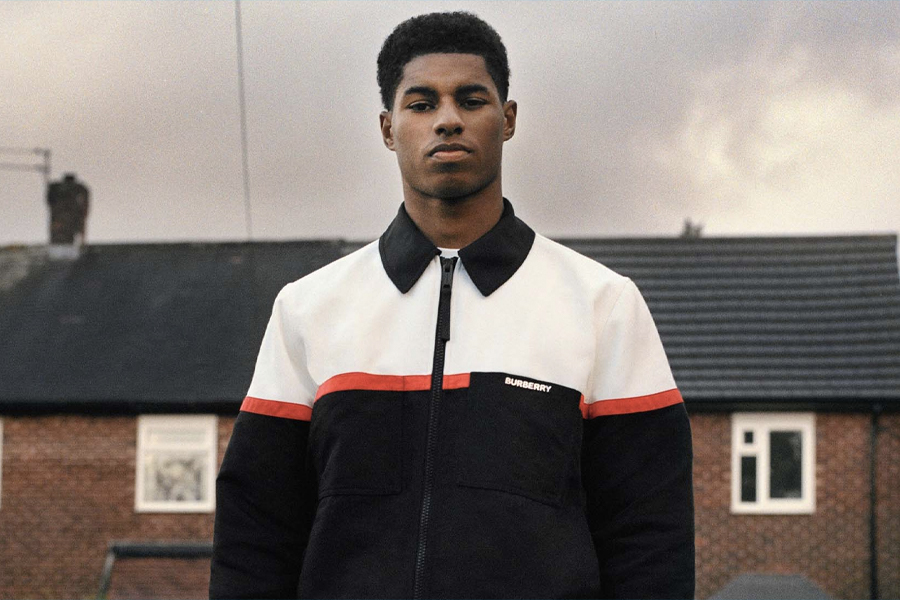 Burberry Partners with Marcus Rashford to End Child Food Poverty
There's probably no person in the EPL better suited to the giving season that Marcus Rashford. The Manchester United star's continued efforts to end child poverty have garnered him a reputation that extends beyond the football pitch and now Burberry is getting in on the act.
The fashion label has announced that in support of Marcus' efforts, it has continued to provide donations to FareShare, which will fund over 200,000 meals distributed across 11,000 charities and community groups across the UK. The brand will be supporting charities in the UK, the US and the International Youth Foundation. This will enable young entrepreneurs and community leaders, especially in Asia to develop solutions to challenges including closing nutrition gaps and unlocking access to livelihoods.
To kick off the new partnership, Burberry released a new campaign starring the footballer, alongside a note written by Rashford to his 10-year-old self. Cue the waterworks.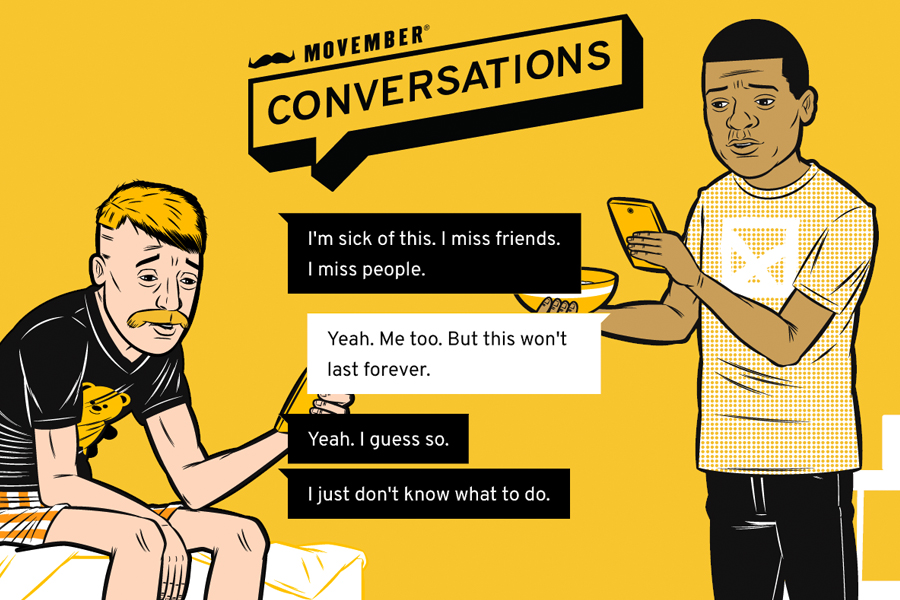 The Barbiere Company Raising Money for Movember
We're all familiar with Movember, the phenomenal organisation committed to supporting men and growing awareness for various men's health issues including prostate cancer, testicular cancer and men's suicide. We also know that it's something men prefer not to talk about, and that is exactly where The Barbiere Company comes in.
They have realised that barbers can play a critical role in men's mental health, as the barbershop is ofter a safe space for men where a welcome ear can be found to be listened to. With this in mind, The Barbiere Company has set about creating a new way to support men's mental health and help barbers across Australia to facilitate conversations with their clients and fundraise to help support the great work Movember does.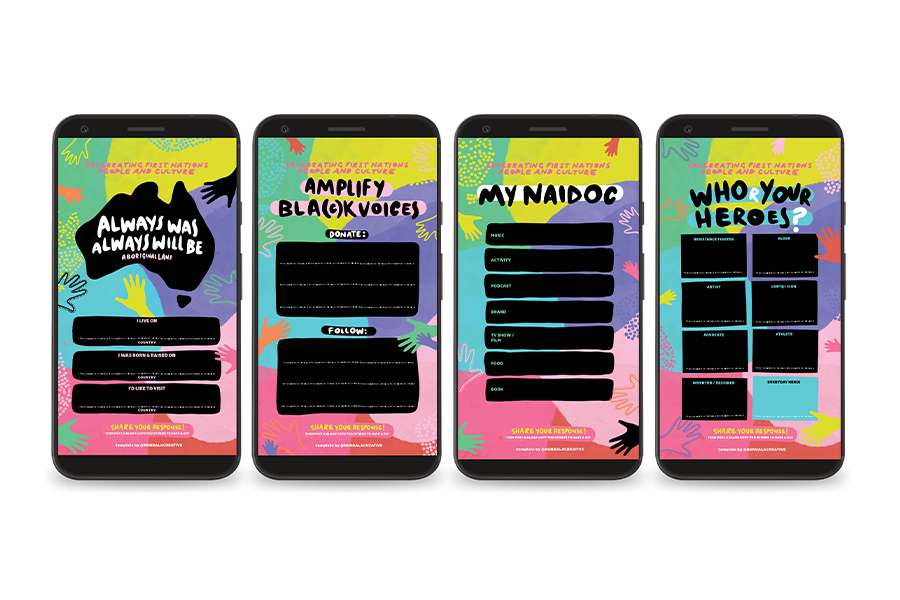 Facebook Partners with NAIDOC
In solidarity, Facebook Australia has partnered with NAIDOC to launch new tools and initiatives to celebrate Indigenous people, stories, and businesses for NAIDOC Week 2020. Kicking off on the 8th November across Facebook and Instagram, Australians will be empowered to connect with this year's 'Always Was, Always Will Be' theme and with Indigenous-designed tools, creators, and businesses
In an exciting move, there will also be four Stories templates designed by Nungala Creative, led by proud Warumungu / Wombaya woman Jessica Johnson, a new interactive Indigenous music library and some new Instagram guides developed by Indigenous creators.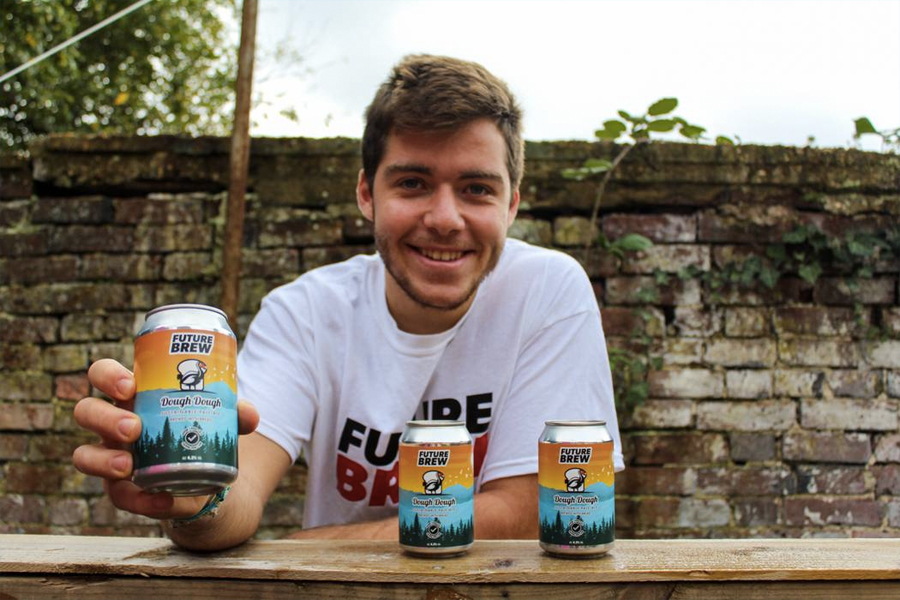 UK Legend Launches Brewing Company Using Discarded Supermarket Bread
Get this bread. One UK student is aiming to offset one million kilograms of CO2 by 2022 with his new pale ale, Dough Dough, which uses wasted bread and other discarded food. Dimitris-Marios Stoidis launched his Future Brew business to combat the growing environmental concerns and also to get on the sauce for cheap. When it comes to beer-gineering, the Brits have it dusted.
You'll also like:
Feel-Good Friday: October 30 – Red, Dead and Fairy Bread
Feel-Good Friday: October 23 – Rebels, Range Rovers and Ricky Gervais
Feel-Good Friday: October 16 – Spring Has Sprung