Feel-Good Friday: September 24 – OzHarvest, Hobbits and Six Months of Free Seltzers
Spring has well and truly sprung and all of a sudden our little life under the dome feels a whole lot more optermistic. We're on track with the vax, businesses are starting to open up and it's likely we'll all be able to enjoy a schooner together by the end of October. Not bad. Not bad at all. All of this without completely crippling the healthcare system. Pretty impressive.
You know what, we might actually get through this whole covid debacle after all.
You'll also love:
Feel-Good Friday: Sep. 10 – Freedom, Beer and Refurbishments
Feel-Good Friday: August 27 – $1 Tourbillons for Tuition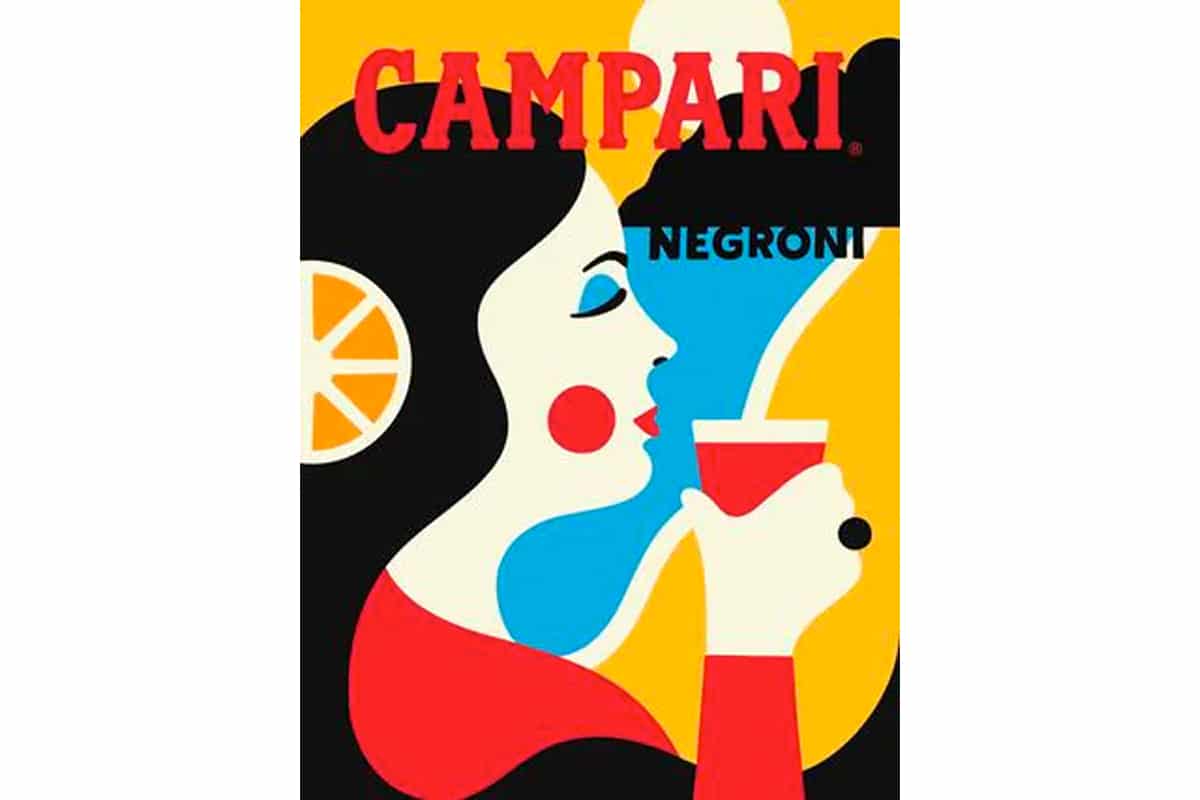 Campari Charity Artwork Raises $3650 for ScarfCommunity Organisation
With Negroni Week having just passed, Campari thought they'd wrap up the week nicely with a little charity work. As part of this years festivities, Campari has partnered with award-winning bartender Luke Whearty from BYRDI Melbourne to craft a unique new cocktail – the 'Mornington to Milan'.
The 'Mornington to Milan' cocktail has been turned into an original retro-inspired Campari painting by Nico Nicoson. The artwork was up for auction with the proceeds going to ScarfCommunity Organisation, a charity that aims to support young people and migrants who are fleeing harm, by getting them into work in the hospitality industry.
This year saw the artwork by Nico Nicoson go for $3650. The cheque's been delivered to ScarfCommunity Organisation and now it's time to settle in for a Friday Negroni. How good.
---
Featured Video from Man of Many
---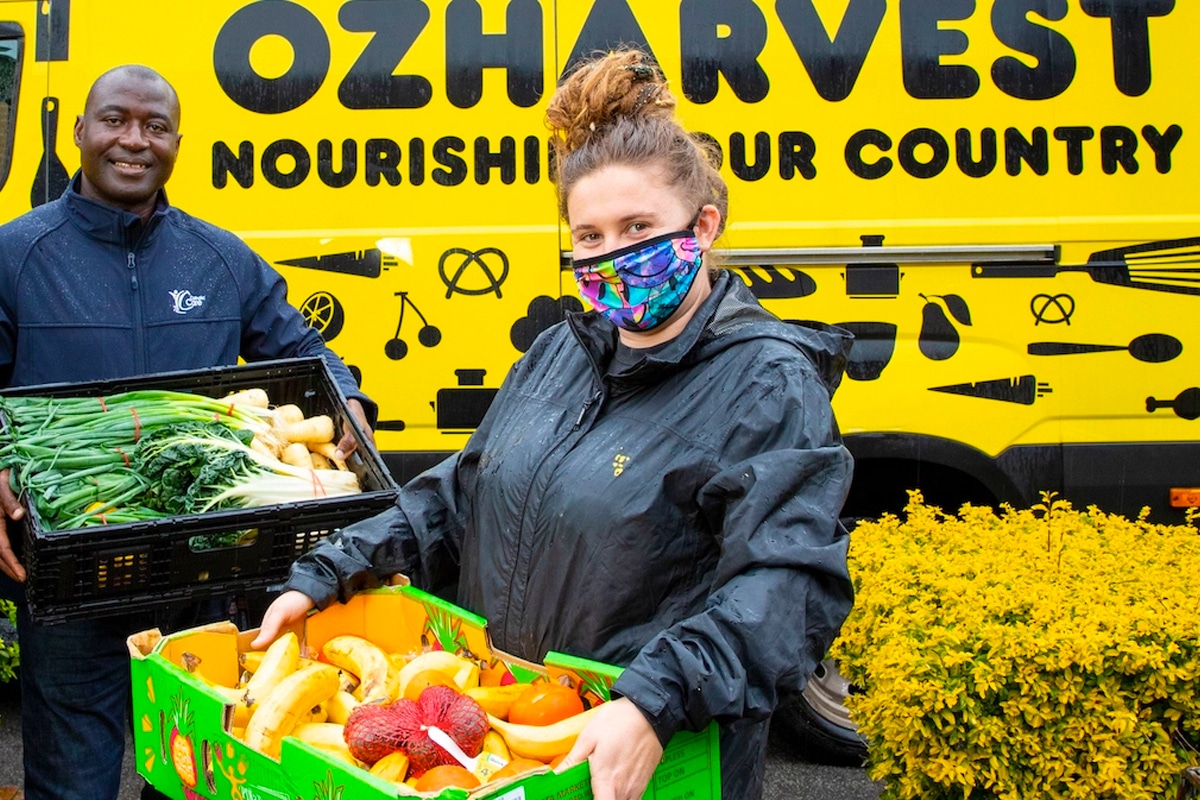 Help Menulog Feed the Tribe With OzHarvest
Today, Menulog is launching its Meal 4 Good program. A wicked new philanthropic initiative that will help raise vital funds for Australia's leading food rescue organisation, OzHarvest.
If you haven't heard of OzHarvest, they're the good eggs in the yellow vans that collect quality surplus food from a network of donors, including supermarkets, cafes, delis, restaurants, corporate kitchens, airlines, hotels and other food businesses. Their goal is to "nourish the country" by stopping good food from going to waste and delivering it to charities that help feed people in need.
To lend a hand, Menulog's Meal 4 Good program will donate the cost of a meal to OzHarvest every time one of you legends place an order on the last Friday of each month to a Menulog Local Legend restaurant partner. For every single order! So, whether it's burgers or báhn mí, pizza or paella, your Friday food order can go towards helping someone in need.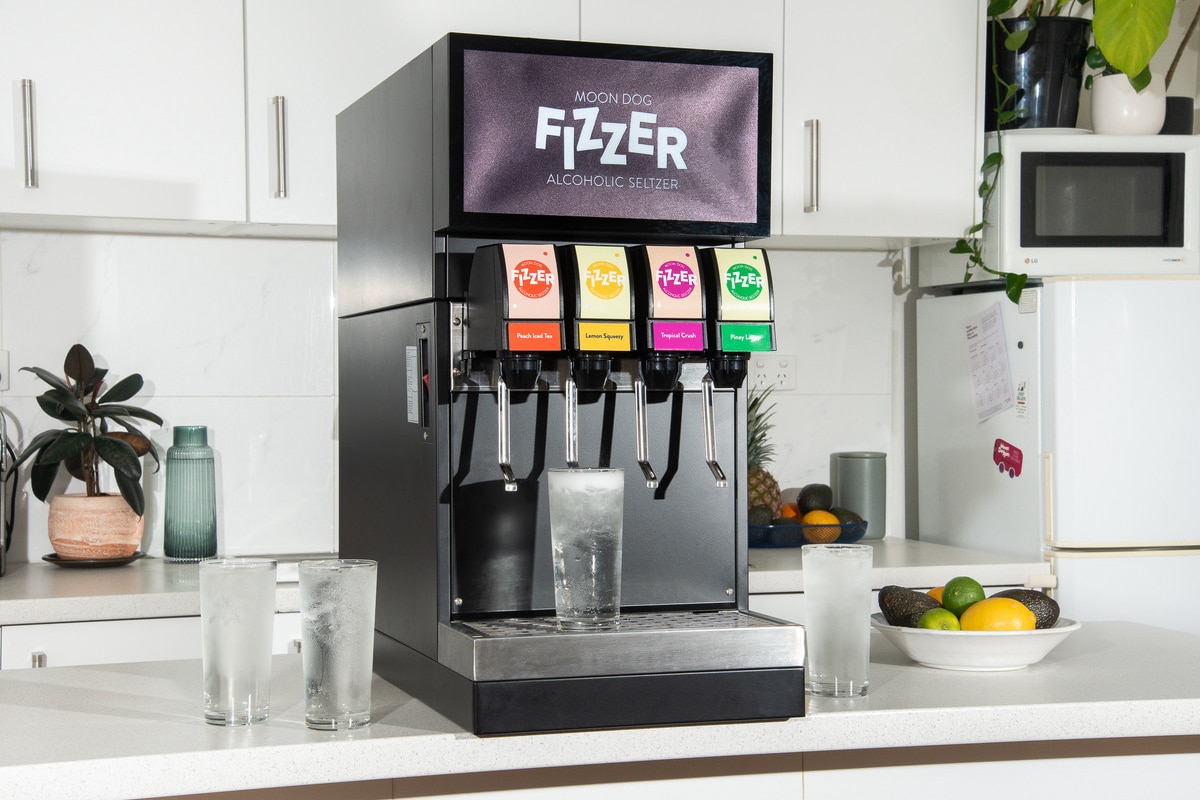 Wanna Win Six-Months Worth of Moon Dog's Fizzer Alcoholic Seltzer?
Moon Dog is bringing the pubs to you with their latest giveaway. Turning the seltzer world on its head, Moon Dog brewery have just come up with a sick new innovation for their summer seltzer, Fizzer. Looking like an old-school soda dispenser, it comes with all the class Moon Dog Fizzer flavours and all created by Moon Dog's resident Fizzer Flavourologist and 3 x Australian Bartender of the Year, Chris Hysted-Adams. The seven flavours include Raspberry Sorbet, Lemon Squeezy, Pink Flamingo, Peach Iced Tea, Tropical Crush, Piney Limey and Coco Mango.
To celebrate their ingenious invention, Moon Dog Brewing is giving one lucky winner the chance to have a Fizzer Alcoholic Seltzer post-mix machine installed in their home for 6 months plus a whole heap of Moon Dog Fizzer merch! Yep, you read that right. Unlimited seltzer for six months!
All you've got to do to enter is tell Moon Dog why having an alcoholic seltzer post-mix machine in your house for 6 months is absolutely essential and upload a pic of you and your mates who you'd be sharing it with to the Fizzer website. It's that simple. So grab some mates and get the party started.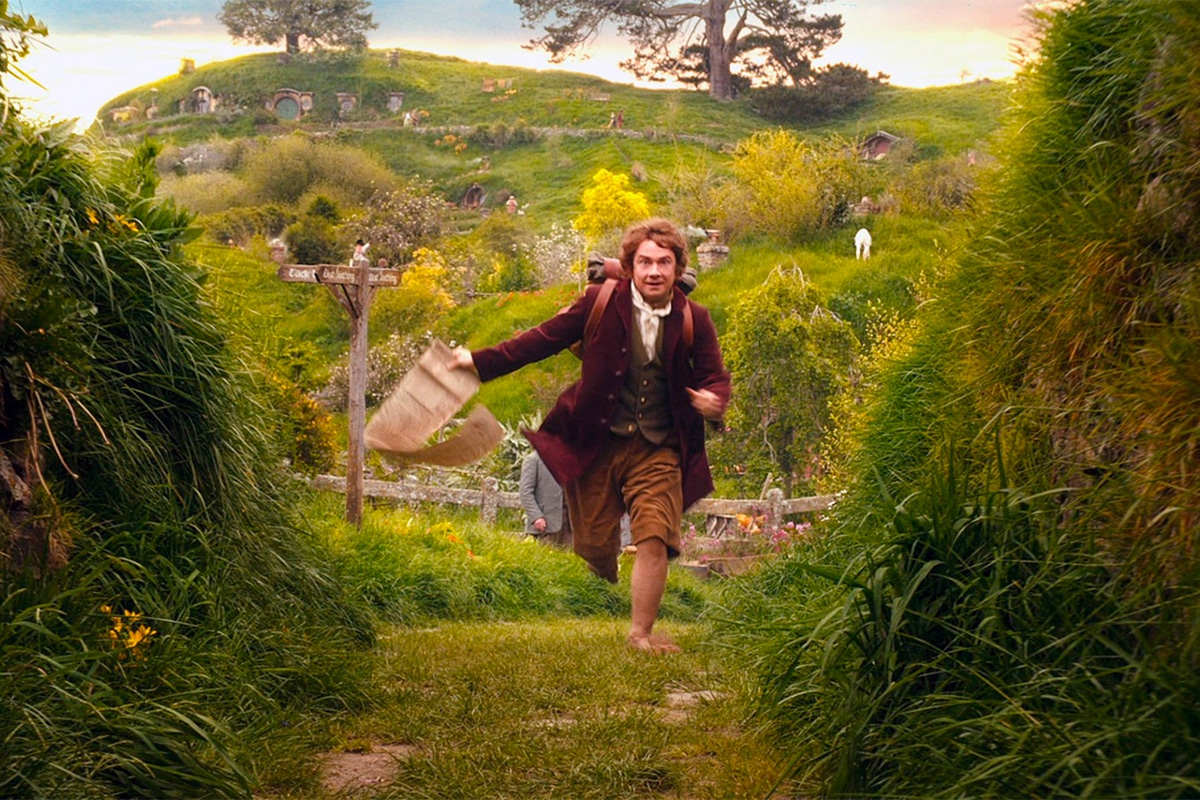 Wednesday Marks International Hobbit Day
Yes, it's a thing. September is a very important day on the Middle Earth calendar. It marks the shared birthday of Bilbo and Frodo Baggins, and the day is celebrated as International Hobbit Day.
We first met our furry footed friends in Peter Jackson's The Fellowship of the Ring. It was Bilbo Baggins 111th birthday then and it's only fair that we celebrate as he would have wanted. With fireworks, mead and maybe a not-so-polite speech to let everyone know how much you like them.
Best of all, you can experience what it's like to be a Hobbit at Hobbiton, the home of Bilbo and Frodo. Found in the heart of the Hamilton-Waikato region in New Zealand, the privately-owned family farm was spotted by Sir Peter Jackson in 1998 during an aerial search for filming locations for the Lord of the Rings Trilogy. How did you spend International Hobbit Day? Did you walk around barefoot? Did you bake some lembas bread? Did you remember to eat second breakfasts?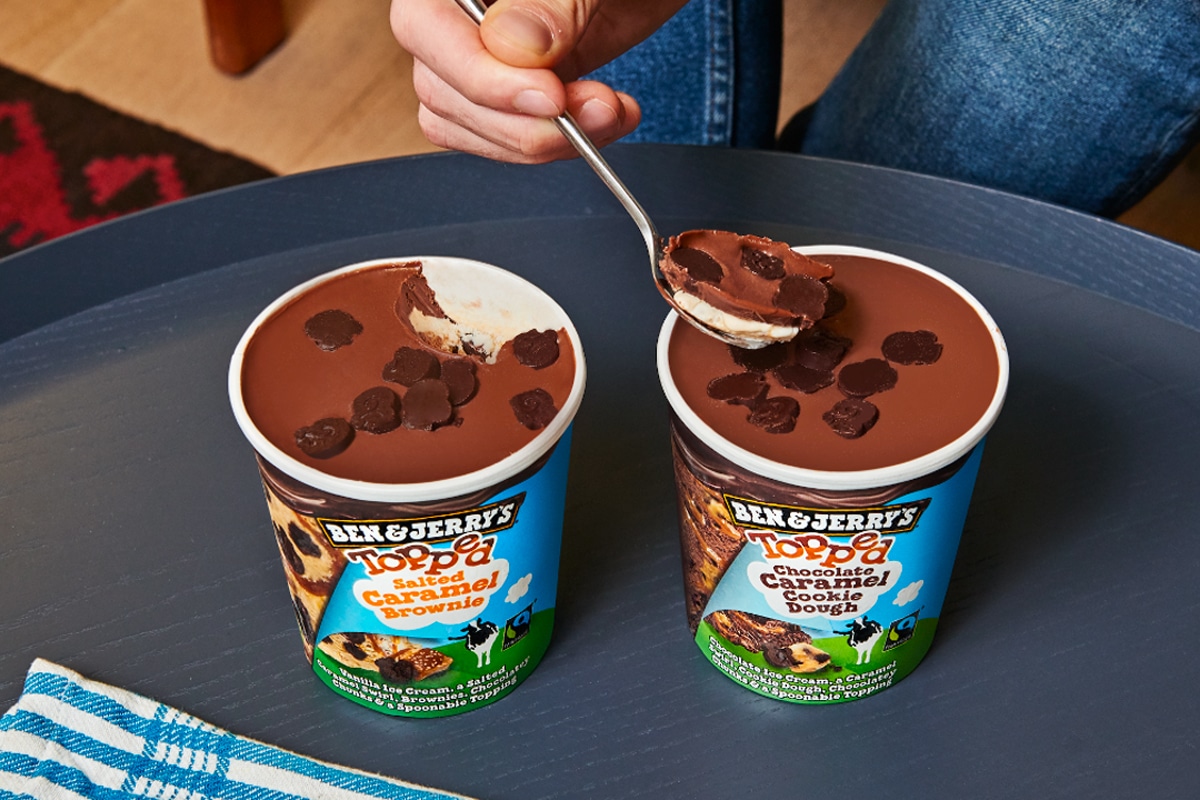 Uber Eats is Slinging Free Ice Cream
Everyone's favourite F word paired with everyone's favourite treat. Free ice cream, baby.
#GetVaxxedForSnacks. It's not as if we needed any more incentive to get double vaxxed, but this morning Uber Eats announced that they will cone-gratulate the first LGA of concern which reaches its 80% double vaxxed target. We all know how tough this lockdown is, but none quite like those local government areas of concern. So that's why Uber Eats is doing their part to encourage everyone to get vaxxed.
It works a little like this. Every resident in the LGA that reaches the goal of 80% double vaccination first will receive a $20 voucher towards their favourite desserts! This will be available for 3 days across the weekend after the target is reached.
So come on – Bayside, Blacktown, Burwood, Campbelltown, Canterbury-Bankstown, Cumberland, Fairfield, Georges River, Liverpool, Parramatta, Strathfield and Penrith – who's it going to be?
If you cross the finish line first, here's how to redeem your sugar hit:
Open the Uber Eats app and search for a participating store under the 'Desserts' category
Select your favourite sweet treat and it to your basket
Look out for the promo code in an email from Uber Eats or on our social media channels and apply the promo code to your account. You can do this at checkout or under the 'Promotions' section in the app (this will only work in the LGA that hits the 80% target first, and on the Friday, Saturday and Sunday after the target is met!)
Checkout, pay for the Delivery Fee and Service Fee.
Sit back, relax and watch your local delivery person come through with the goods!
Peroni Wants You To "Live Every Moment"
Well, it's 5:30 on a Friday somewhere. There's really nothing we're looking forward to more than hanging out with our family and friends again. Whether that's here, or next year when we (hopefully) are able to travel across to the gorgeous Amalfi Coast.
Either way, Peroni wants to remind us all to keep living every moment. Wherever and whatever you're doing, be present, be grateful and enjoy the little things. Like that first sip of a freshly cracked Peroni or the sun on your back as you hope out of the ocean. Soon enough we'll be able to once again enjoy occasions and adventures with our friends and family.
---
Featured Video from Man of Many