Feel-Good Friday: Sep. 10 – Freedom, Beer and Refurbishments
Everything's coming up Milhouse!
There's a lot of to feel good about today. From free beer to new freedoms, we're kicking off the weekend with our usual round-up of stories that'll have you feeling like life isn't so bad after all. Here we go.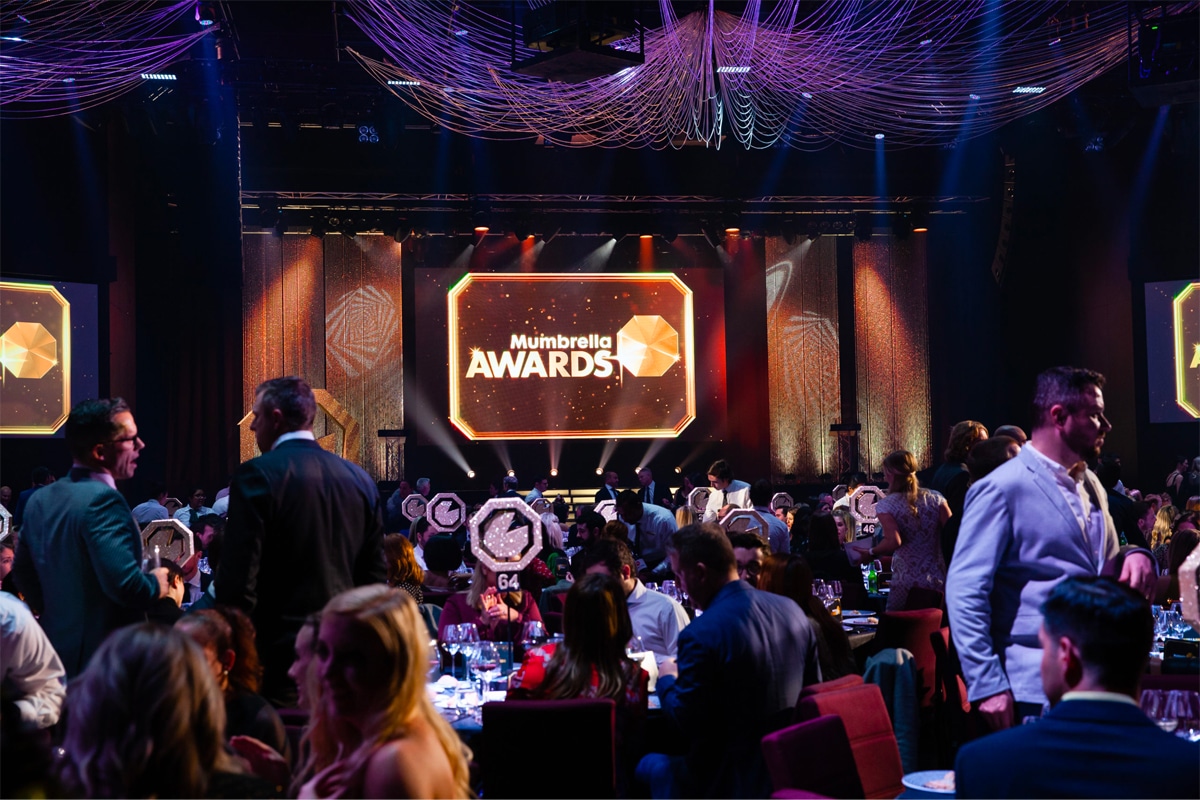 Man of Many Cleans Up at the Mumbrella Publisher Awards
Last night was the first night of the inaugural Mumbrella Publisher Awards. Think of it as the Academy Awards of Australia's publishing industry but, you know, done over zoom and without DiCaprio…
Anyway, Man of Many was entered into a number of categories for the role we play in the Aussie publishing landscape and it's safe to say we brought home the bacon. In the first of a two-night event, Man of Many won Newsletter of the Year, Salesperson of the Year (good onya Tim), Brand of the Year and Consumer publication of the year.
It's a real honour and an achievement for the small team that really wouldn't be possible without our reader's support. Thanks for always tuning in!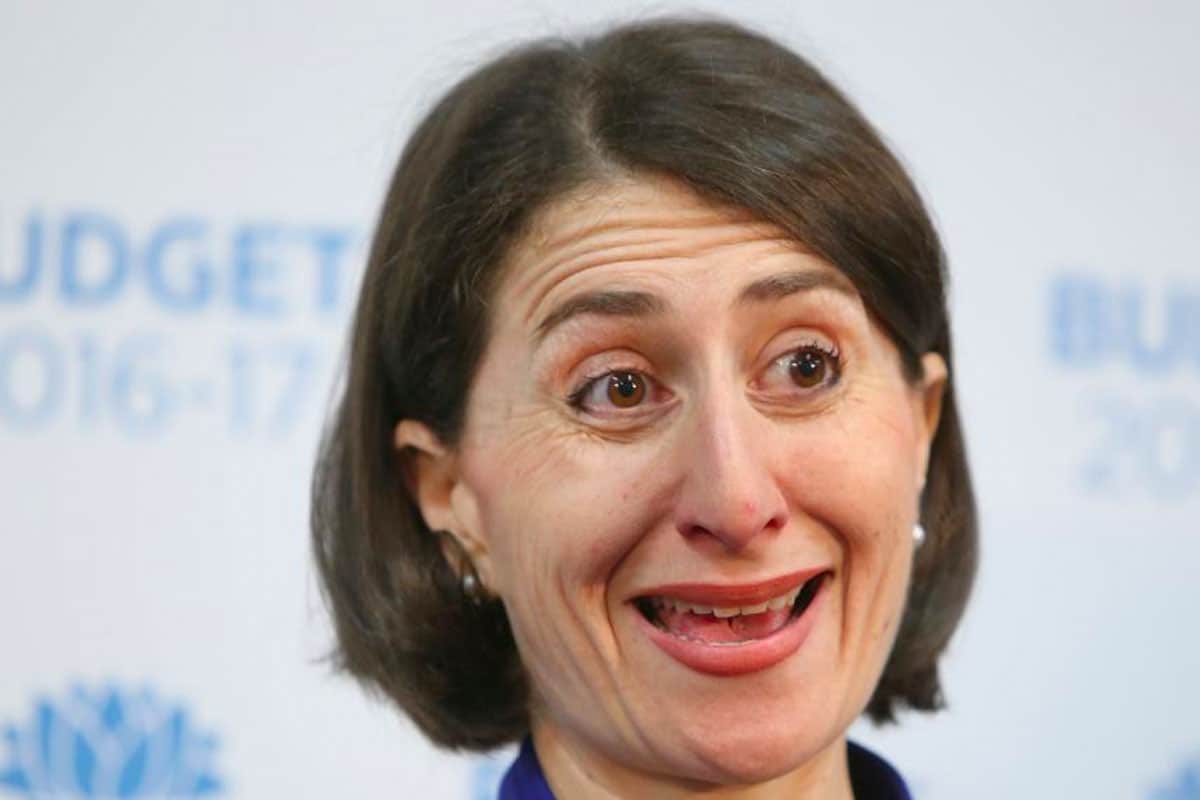 Gladys Berejiklian Marks NSW's Way Out of Lockdown
Unless you've been living under a rock, and we wouldn't blame you, you will have seen that NSW Premier, Gladys Berejiklian outlined the way out of lockdown yesterday for the state's residents.
With the primary target being 70% of the state with a double dose vaccination, we can expect to be out of lockdown sometime in October. It's great news and particularly poignant on RU OK? Day which shone a light on just how difficult the lockdown has been on the mental health of the population. Pubs, gyms and workplaces are among the first of the places open whilst only having to submit to density restrictions.
It's important to note that these restrictions will only be allowed to those who are vaccinated. So, unless you're still believing that dude on Reddit who told you that the vaccine turned him into a zombie, it's time to really wise up and get the jab. If only to allow us to get back to the pub.
For a full report on the PSA: The NSW Government Just Revealed What We Need to Do to Get Pubs Open head over to our article on it.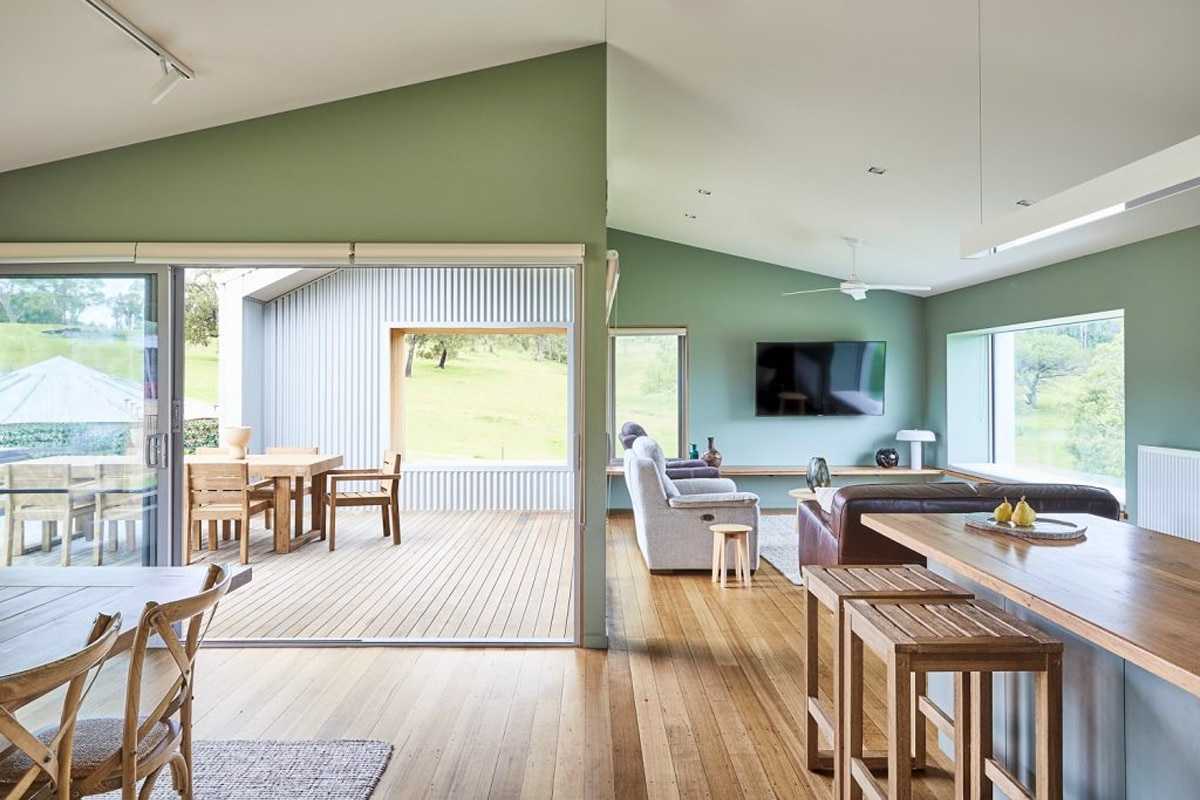 Cobargo Santa: Rebuilding the Home For One of Our Firefighters
Summer 19/20 was one of the most devastating bushfires in our nation's history. While fires still raged across Australia, David and Barbara Rugendyke from Cobargo lost their home on New Years Day. As did 400 other families across the area. An RFS firefighter and the town Santa at Christmas time, Dave and his wife were dedicated foster parents to over 400 children, providing a home for eight children just at the time of the bushfires.
Just one example of thousands, the Australian architecture and design community decided to come together in the wake of this crisis to provide resources and support for those affected by the tragedy. Through Architects Assist, companies have provided pro-bono services and donated products to rebuild homes and help rebuild lives. David and Barbara are just two of the recipients.
Architects Assist connected the Rugendykes with Breathe Architecture in Melbourne. Breathe not only planned and designed a new family home for Dave and Barb, but they reached out to suppliers and collaborators to generously donate materials, products and services. For the appliance selection, Breathe reached out to Fisher & Paykel to donate kitchen and laundry appliances for the new home. Thinking of the family of ten, appliances included a large-capacity oven and refrigerator/freezer to accommodate the needs of a larger household.
"It has been incredibly heart-warming and rewarding to work with the architecture, design and building community to rebuild the family's home, and help rebuild their lives and community. The industry has the skills, knowledge and resources to make a real difference for those in need, and Fisher & Paykel is proud to be involved and contribute" – Richard Babekuhl, Head of Marketing Australia for Fisher & Paykel.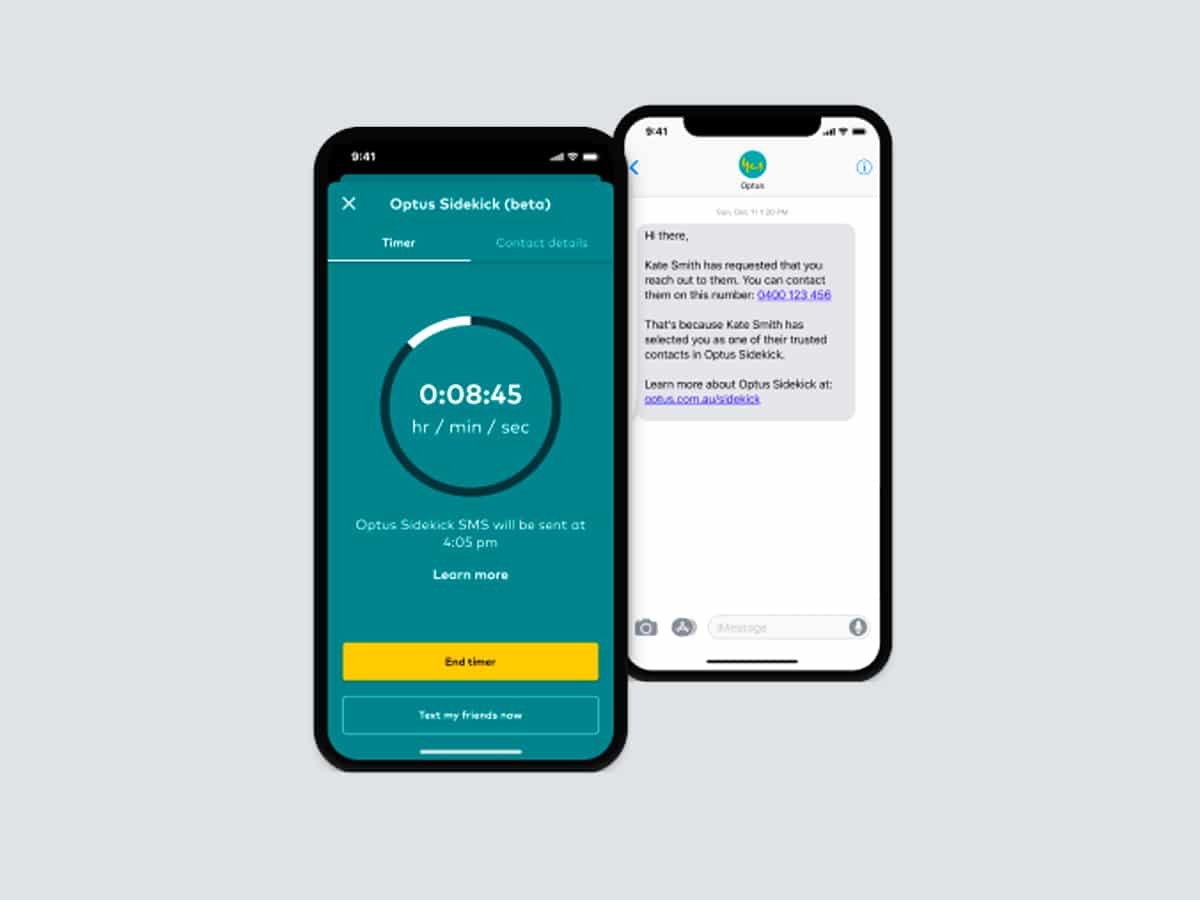 Optus Launches Sidekick Feature to Help Women Feel Safe
Telco Optus has launched Sidekick, a new feature within the My Optus App that allows customers to notify their trusted contacts and check-in in dangerous times. Whether it be walking home on their own or being caught in an unfamiliar place, the new feature is designed to help omen feel safer. According to Kate Brodie, Optus director, Digital AI, the features was developed in response to growing public recognition that many people feel uneasy when out and alone.
"Optus Sidekick was initiated as a passion project by our team who, from experience, research and news stories, realised that a certain sense of apprehension when out and about alone wasn't uncommon and we wanted to give our customers just a little more peace of mind," she said. ""Many of us can identify with that feeling of wanting someone to check in with us in a little while to make sure we are okay, even if we can't exactly pinpoint why we feel that way. It may feel awkward to ask someone for that extra assurance. Optus Sidekick can help you prearrange a time when Optus will let the people you care about know you want them to check in on you, and only gets in touch if that time arises.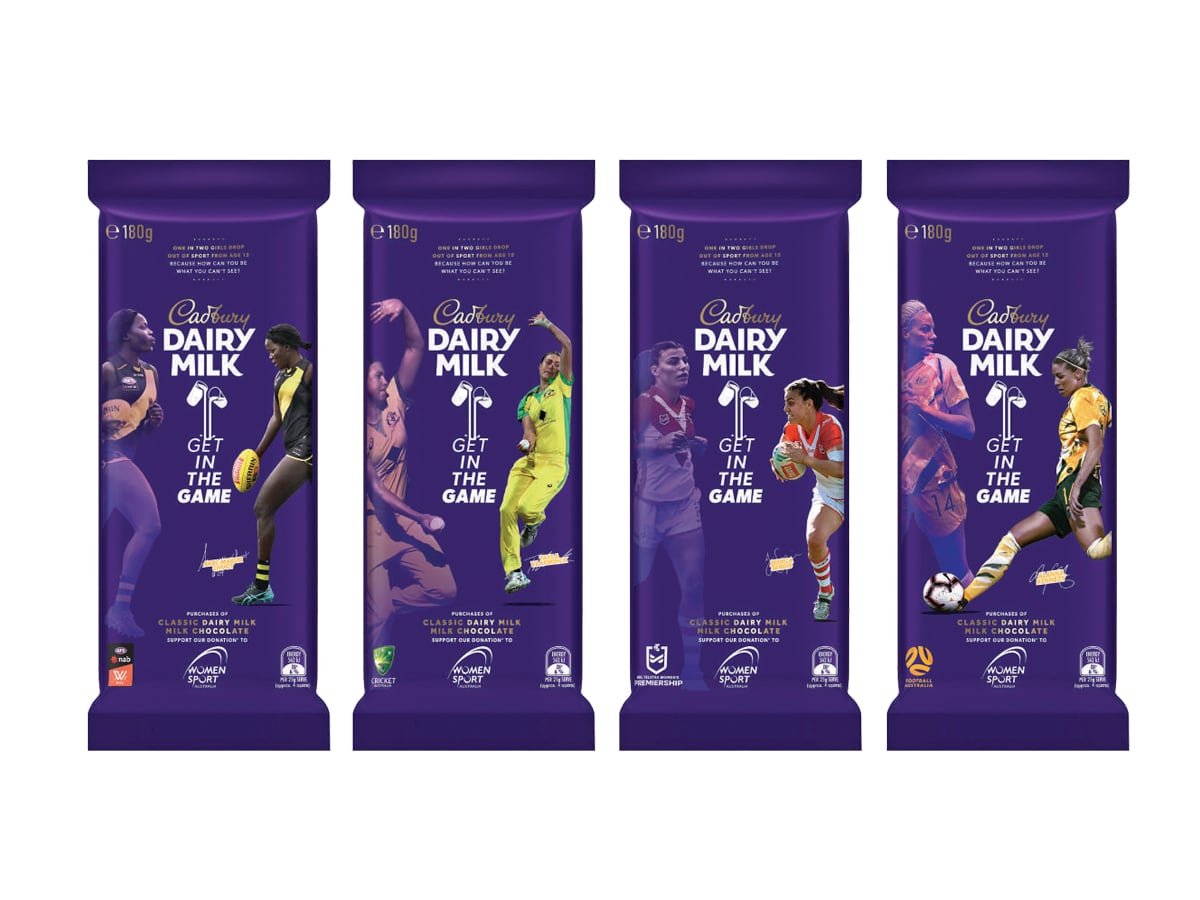 Cadbury Backs Female Sporting Greats
For the first time in Australian history, chocolate giant Cadbury has championed four female sporting greats on the front of its iconic purple packs. The new limited edition Dairy Milk blocks shine a light on Richmond Football Club and AFLW role model Akec Makur Chuot, Commonwealth Bank Matildas star defender Alanna Kennedy, Sydney Roosters player and 2019 Dally M Women's Player of the Year Jessica Sergis and Australian Young Cricketer of the Year Tayla Vlaeminck. It's all part of Cadbury's Women in Sport initiative, which now in its second year aims to increase visibility and inspire the next generation with role models.
Brad Pitt is Perfetto in the New Delonghi Campaign
Ever wondered what Brad Pitt's morning routine looks like? Well, so did Delonghi. So, in their latest campaign, Delonghi follows Brad on his regular morning ritual on the search for the perfect coffee. Shot by the esteemed Director, Damian Chazelle (Whiplash, La La Land) the new campaign is a love story menagé et trois between Brad, his motorbike and the perfect coffee bean.
An aesthetically driven film that pairs cinematography with diegetic music it's enjoyed best with Delonghi short black. Perfect from bean to cup.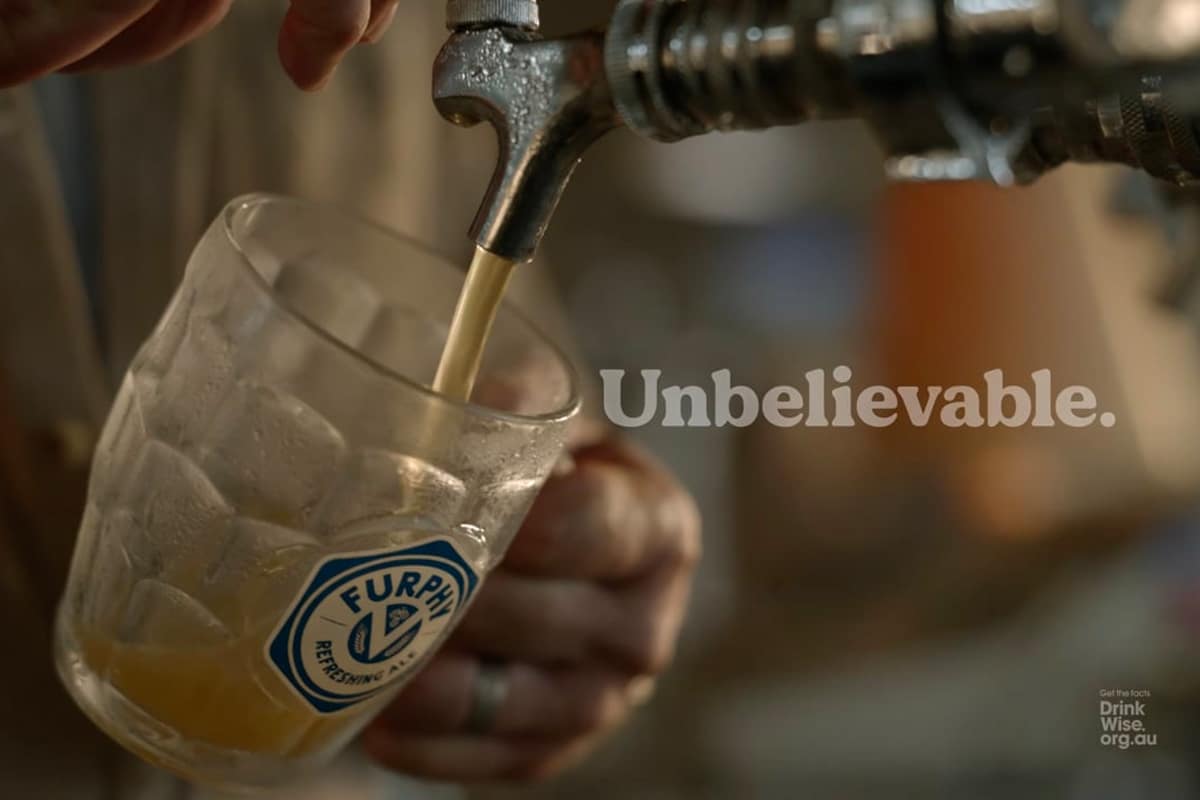 Furphy is Shouting the First Round for Vaxxed Aussies
With the opening of pubs just around the corner, Furphy wanted to celebrate all those who stepped up and got vaxxed by offering them a schooner of their finest absolutely free.
At participating watering holes, punters are encouraged to "get vaxxed to the pub" as a way of supporting the struggling hospitality industry that was crippled by lockdowns. "We want to encourage all Aussies who can to get fully vaccinated. We can't wait for the Furphys to flow once more and give some much-needed foot traffic to our hospitality mates", said James Brindley Furphy's spokesperson.
Available through the Myy App for those who prove that they are fully vaxxed. The offer will be available from 1 October to 31 December 2021, when official health orders allow participating venues to re-open safely. To redeem the offer from 1 October, all fully vaccinated Australians will simply need to do is download the Myy App and follow the instructions. If you're a club or pub operator then feel free to talk directly to their Lion representative about how to get involved.
VB's Reworks a Classic Campaign to Support the Jab
"So if you'd like to get back to leading a band, or lending a hand, roll up your sleeves, and get the jab," the new ad says. "Matter of fact, I got mine now."
As iconic as Waltzing Matilda, the original VB campaign is the anthem for all those in search of a hard-earned thirst. With the road to normality clear, VB wanted to through their support behind the cause and recreate, revamp and revive their original campaign with a poignant lockdown edition of the classic ad.
The new ad has the iconic images and music but with new words: "Right now you can't get it goalin', you can't get it bowlin'. You can't get it takin' a vow, or chasin' a cow. A hard earned thirst comes from being all over town. Not from being in lockdown".
Check it out while you're in the waiting room for the jab and we'll see you at the pub next month for a hard earned thirst.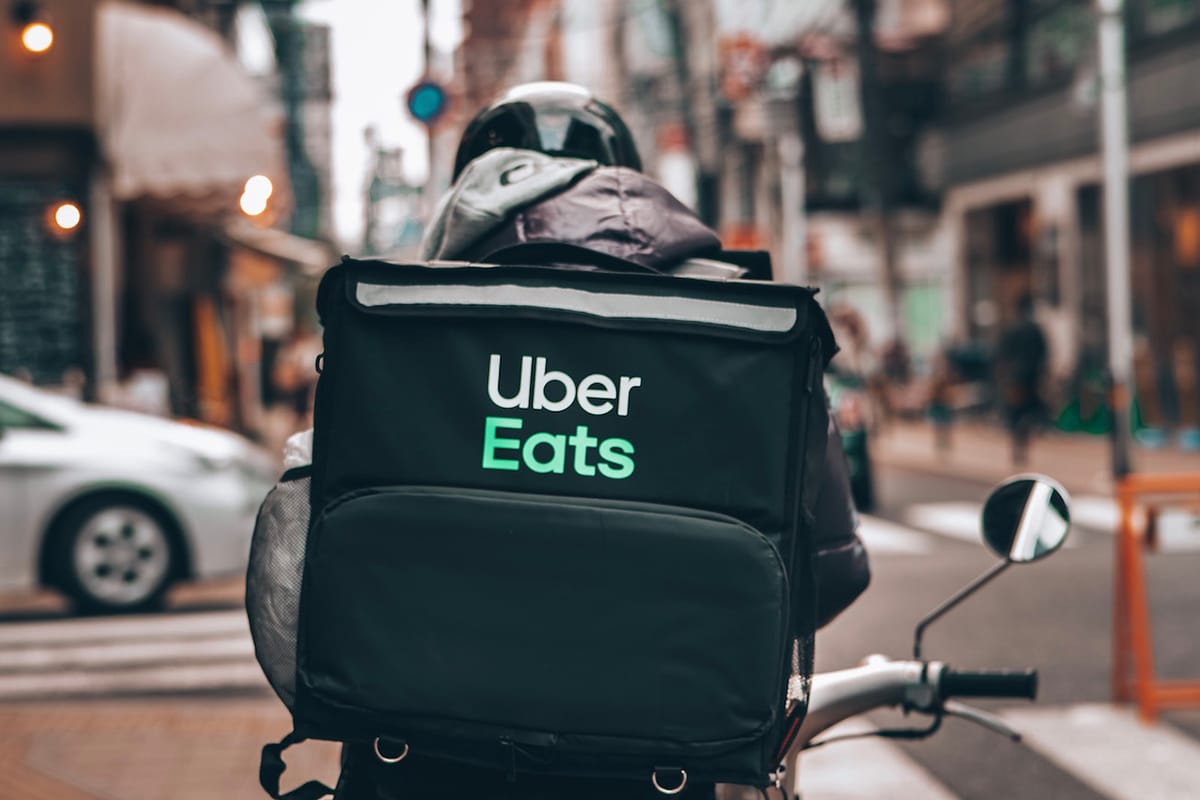 Wild Secrets Gifts $20,000 in Uber Eats to Support Local Businesses
Everyone's favourite online adult store, Wild Secrets, is doing their part by donating $20,000 to the hospo industry! What's more, they're doing it by gifting the money to you in the form of an Uber Eats voucher. 400 people will be given a share of $20,000 to spend at their beloved local eatery.
All you've got to do is head to the Wild Secrets Instagram from September 7th–20th, chuck them a follow, and comment telling them why you love your local. The catch is, you've got to only use emoji's to tell the story. The best entries will each WIN a $50 Uber Eats voucher. Make sure to tag your BFF in your comment, and Wild Secrets will make it $100. That's $50 for you and $50 for them! How good.
Help Wild Secrets combat the ruthless effects COVID-19 is having on local restaurants and cafés, and have a nosh at the same time. It's the ultimate win/win.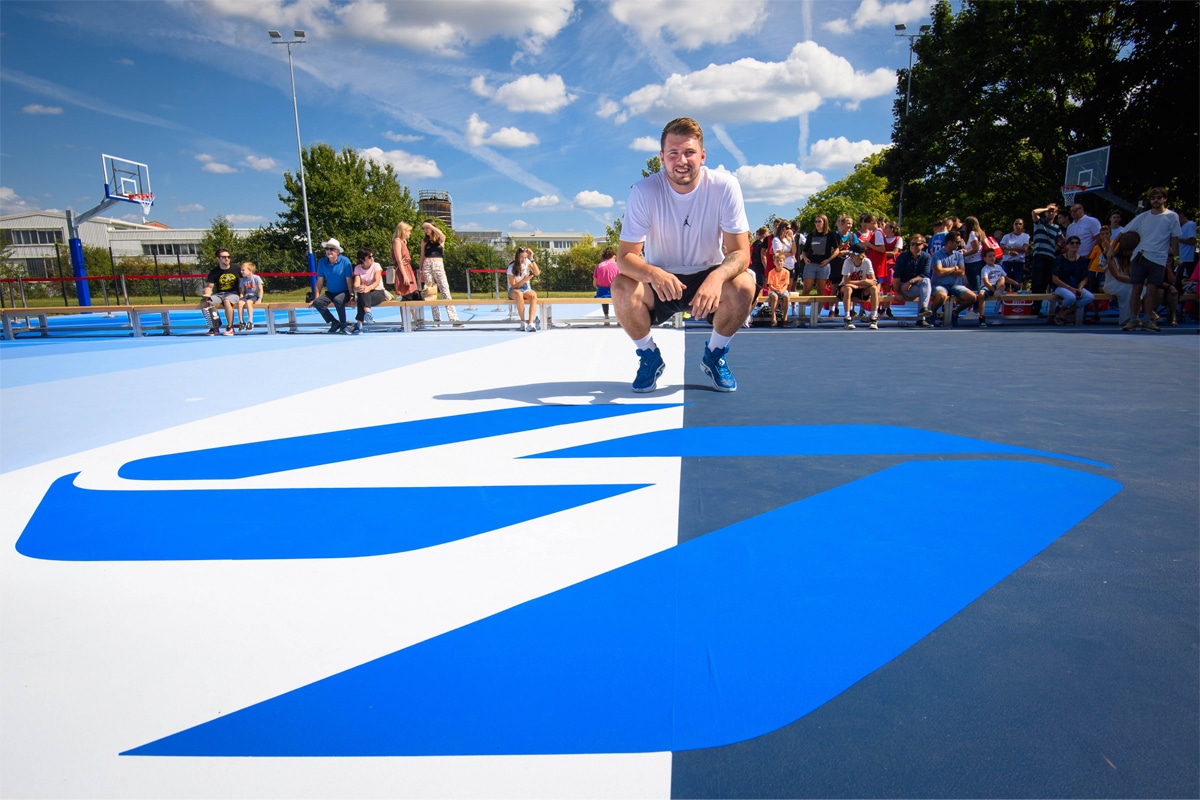 Luka Dončić Returns Home To Refurbish Courts For the Community
NBA All-Star and all-around good guy, Luka Dončić has used the NBA offseason to return to his Slovenian hometown of Ljubljana to refurbish his childhood courts, in partnership with 2K Foundations. The refurbished courts are where Dončić originally learned and practised his basketball before his astronomical success in the NBA.
The artwork featured on the court was designed by Dončić, who chose local graphic designer Nejc Prah to bring his design to life. Luka's new logo integrates Luka's initials (LD), his jersey number (77) and arrows that represent his deceptive style of play with negative space revealing an 'S' for his home country, Slovenia.
"This is a very exciting day for me. I have great memories growing up in Ljubljana. These are my childhood courts where I learned and practised the game," said Dončić. "It's an honour to be able to give back to my city and to my country that gave me so much and that I love. The opportunity for kids to play on the same courts and pursue the same dreams I had is something I am excited about."
A pioneer for the sport, Luka also becomes the first Slovenian to be announced as the cover star of the 2K Basketball video game franchise with the latest iteration dropping globally today. Grab a copy of the new game at the link below.