Handsome, talented, muscular, and just under six feet in height, Jonathan Majors renders an immediate presence both on-screen and off. You've recently seen the actor as He Who Remains — a riff on Marvel character Kang the Conquerer (who he'll actually play in the next Ant-Man movie) — in the smash series Loki. Directly before that, he delivered a leading performance in HBO Max's genre-mashing sci-fi show Lovecraft Country. He's also currently starring in the action-packed biopic Devotion as Jesse Brown, the first Black aviator in U.S. Navy history and preparing to battle Michael B. Jordan in the highly anticipated boxing flick Creed III. While we can't help you throw hands, we can definitely help you achieve a ring-ready body of your own. Enter the Jonathan Majors Creed workout and diet plan. Here's everything you need to know.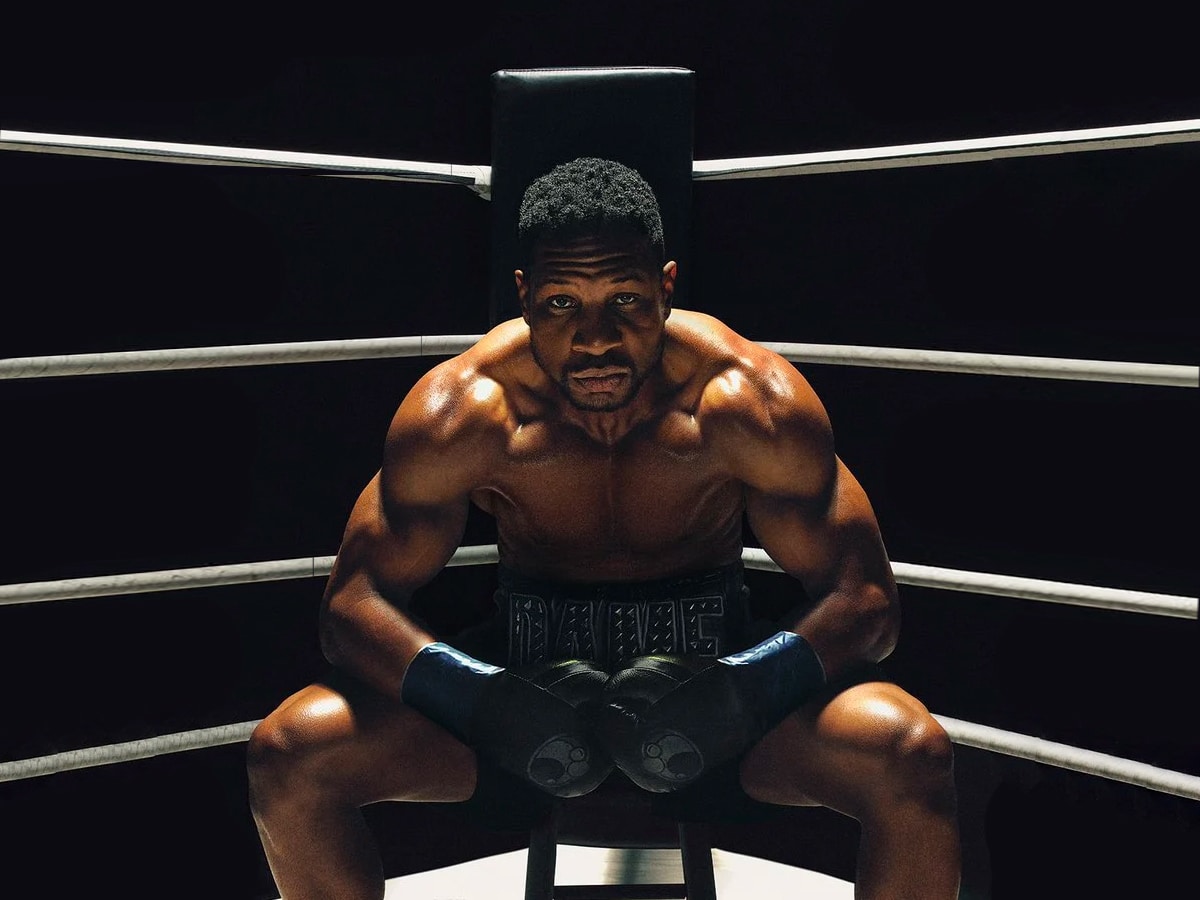 With an upcoming role in the widely anticipated Creed III, Jonathan Majors continues a hot streak that's about three years in the making. He'll play Damian "Dame" Anderson, a former boxing prodigy who gets released from prison and immediately plans his return to the ring. That sets him on a crash course with Adonis Creed (played by a similarly shredded Michael B. Jordan), the franchise's titular protagonist. The two boxers were once childhood friends but all bets are off when that steel bell rings and the first punch is thrown.
Creed III is scheduled to arrive in theatres in March of 2023, but thanks to social media, photo leaks, and other Internet outlets, Majors has already been showing off his chiselled physique. All it takes is one look to know that the actor underwent a pretty serious diet and workout regimen to whip himself into (even better) shape. According to reports, he spent over a year in the gym and practised an extreme back and core workout program when bringing his new body to life. Here are the details.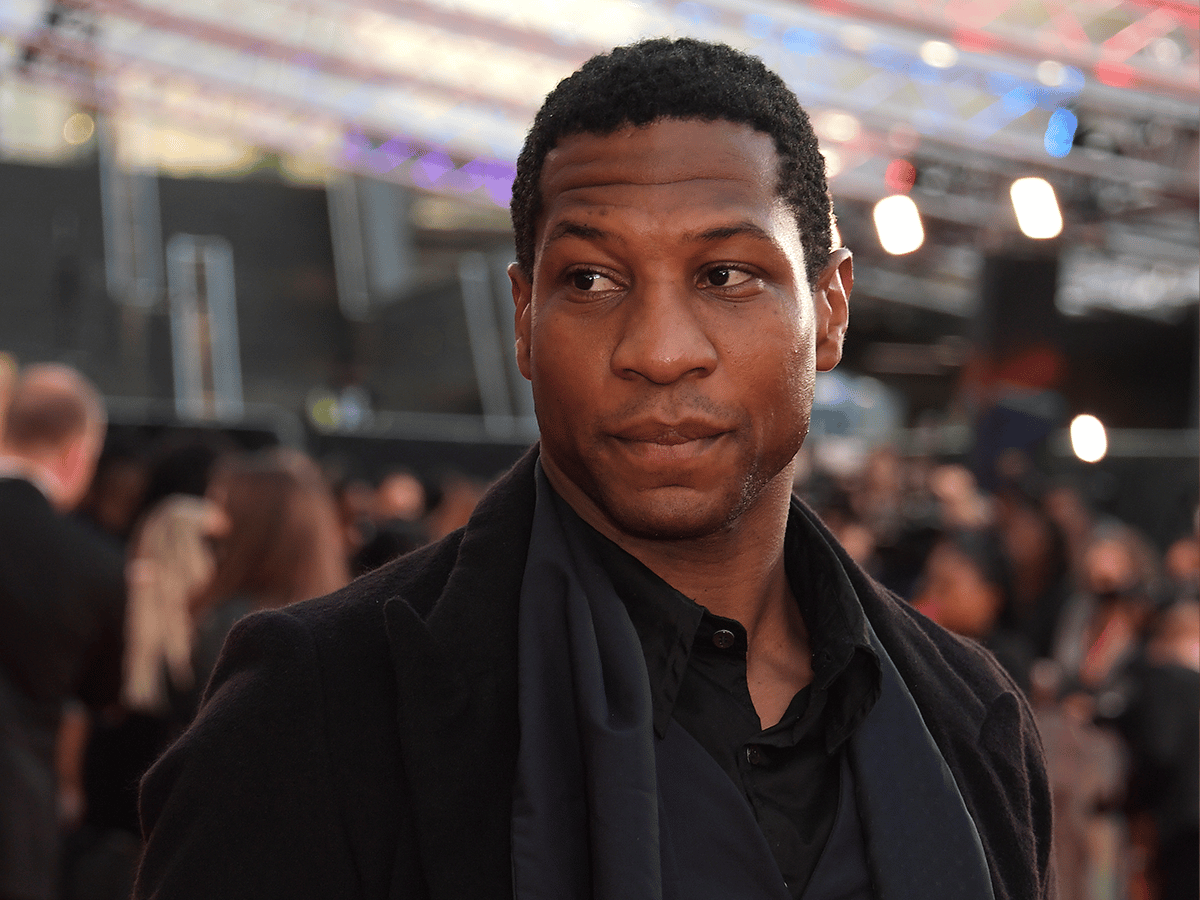 Who is Jonathan Majors?
Age: 33 years
Height: approximately 5 ft 11 inches
Weight: approximately 166 lbs
Acting career: 2017 to the present
Born in California and raised on a military base, Jonathan Majors wasn't always bound for a successful Hollywood career. Abandoned by his father (they've since reunited), he was arrested for shoplifting and suspended from high school for fighting during his teenage years. He was living out of his car and struggling to make ends meet when he discovered theatre as a refuge from his otherwise hectic lifestyle. His newfound passion eventually brought him to the Yale School of Drama, from which he graduated in 2016.
Within two years of earning his MFA degree, Majors landed supporting roles in a number of high-profile projects on screens both big and small. However, it was a breakout performance in the award-winning 2019 film The Last Black Man in San Francisco that brought his career to the next level. The leading gig on Lovecraft Country soon followed and so did his current role as Jesse Brown in Devotion. Then we have the supervillain Kang, Jonathan Majors' role in the upcoming Ant-Man and the Wasp: Quantumania.
Now at something of a career high, Jonathan Majors still has plenty of room to migrate further up the Hollywood ladder of fame. Given the popularity of the Creed series, it's safe to say that his turn as boxer Damian "Dame" Anderson will bolster his profile and bring him even more opportunity across film and TV alike. Meanwhile, he'll rock a ripped body once again in the film Magazine Dreams, in which he'll play an amateur bodybuilder named Killian. It's currently in production.
So who is Jonathan Majors? He's a fighter in every sense of the word, that's who. And his story is arguably just beginning.
---
Featured Video from Man of Many
---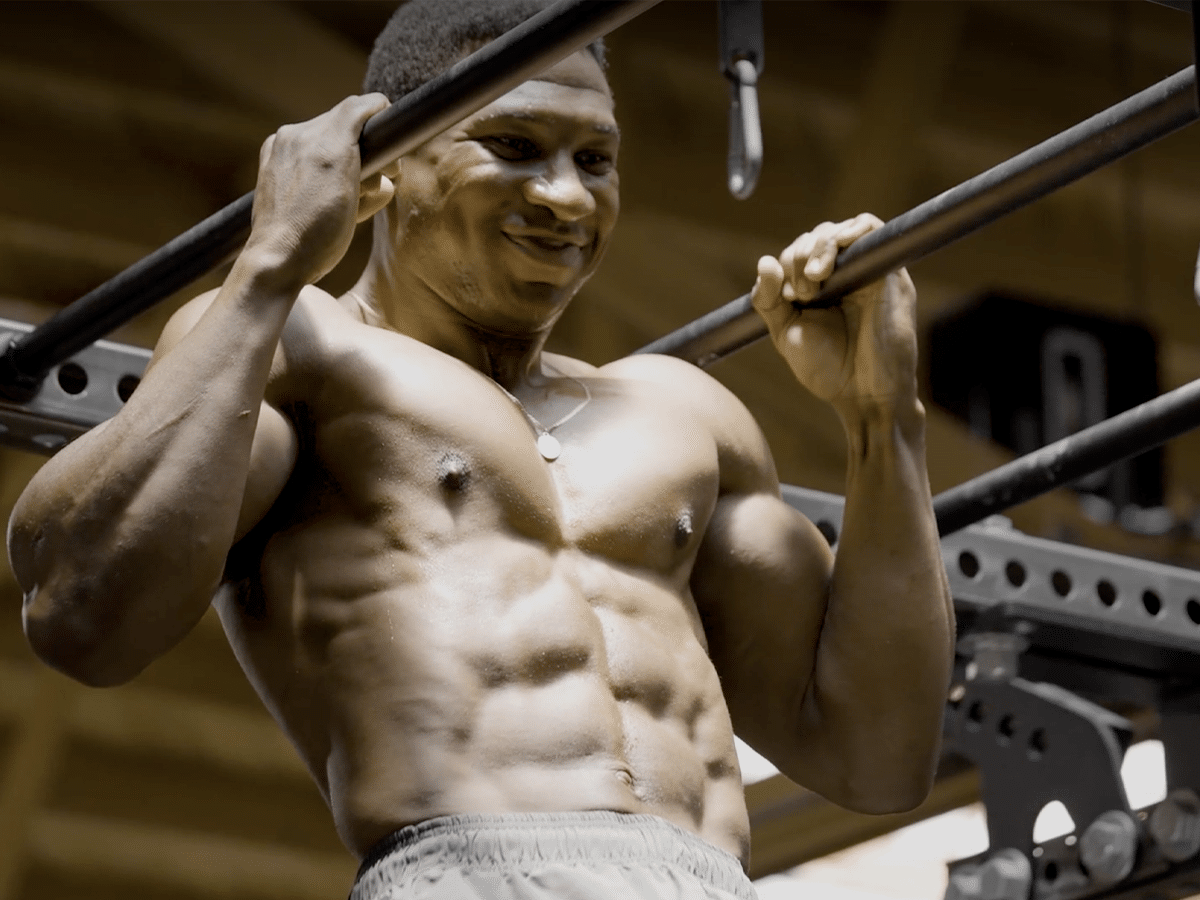 Jonathan Majors Diet and Nutrition Plan
When preparing for a boxing movie, actors are typically tasked with bulking up and then turning any excess fat into muscle over the course of a carefully planned diet routine. Specifically, Majors told Men's Health that he put on an extra 10 pounds for Creed, an additional five pounds for the role of Kang, and then another six pounds for Magazine Dreams. All the while, he kept his body fat percentage below 10 per cent.
During a brief interview with E! Entertainment in October, Majors also shared details of his diet and nutrition plan. As part of his training for Creed III, he said that he ate "a lot of chicken and rice. A lot of turkey and rice. A lot of bison and rice."
In other words: protein, carbs, and healthy fats. This makes a lot of sense whereas lean meats like chicken, turkey, and bison deliver ample amounts of protein to sustain muscle strength and help with muscle recovery during extreme fitness regimens. Meanwhile, the carbohydrates in rice provide an essential boost of energy before a workout and also aid with recovery after the exercises are over.
During the same interview, Major also said he would "eat a lot, pray a lot, sweat a lot, lift a lot, stretch a lot, sleep a lot." To elucidate, he consumed more calories than usual, hit the gym, burned through those calories, converted any excess fat into muscle, and received lots of rest. Sounds about right to us.
With that in mind, we've put together an example day of eating for Jonathan Majors in preparation for his role in Creed III. Keep in mind that Major is a seriously impressive athlete, so it's fair to assume his body's ability to metabolise food is near-superhuman. We've put a fair amount of calories in here to compensate for the increase in body weight, so make sure you adjust your macros and calorie intake accordingly, or seek personalised advice from an Accredited Practicing Dietitian.
Meal 1: Breakfast

300g ground turkey
1 cup of brown rice
100g of steamed green beans

Meal 2: Post-Workout Snack

1 x Banana
Whey protein shake

Meal 3: Lunch

150g grilled chicken breast
100g leafy greens
10ml olive oil
extra carbs optional – it will depend on your weight goals and also your workout frequency/intensity/duration

Meal 4: Re-Fuel

100g Greek yoghurt
Handful of mixed berries

Meal 5: Dinner

200g grilled bison
20g butter
Steamed asparagus
Jonathan Majors 'Creed' Workout Routine
Whether playing a boxer or a pilot or the supervillain Kang, Jonathan Majors clearly has a knack for fearless characters who are larger than life. One gets the impression that he was naturally muscular before these latest roles came along, but don't take that to mean he didn't work his butt off. On the contrary, he reportedly spent over a year in the gym when prepping for Creed III.
Standing nearly 6 feet in height, Jonathan Majors looks all the more impressive when he's in top-notch condition. Put him in the ring, however, and he becomes an intimidating force to be reckoned with. We can safely assume that regular boxing training was part of his overall fitness regimen, but what about strength-building and other types of exercise?
In a recent YouTube episode of #TrainLike, Majors and personal trainer Mark 'Rhino' Smith walked viewers through the actor's back and core workout routine. Obviously, based on Majors' incredible and well-rounded physique, he completed a lot more than just back workouts, presumably engaging in a number of full-body and isometric exercise regimes, however, this is the official Jonathan Majors workout, straight from the horse's mouth.
Back Workout
When performing the following back and core workout, Majors would typically complete three sets of each exercise with an average of 10 repetitions per set. Here are the deets.
1. Straight Arm Lat Pulldown – 3 sets of 10 reps
This exercise targets key muscle groups in the arms and shoulders and helps improve posture.
2A. Close Grip Pullups – 3 sets of 10 to 12 reps
This upper-body exercise strengthens the chest and bicep muscles as well as the core, back, and arms.
2B. Leg Raises – 3 sets of 8 to 10 reps
Leg raises work the lower body and core whilst improving upon mobility and muscle tone.
2C. Oblique Knee Raise – 3 sets of 8 reps
This popular exercise puts a twist on the pull-up and helps build strength in the abs whilst improving your core stability.
3A. One-Arm Dumbbell Row – 3 sets of 12 reps per arm
This compound exercise targets muscles in the back, upper arms, shoulders, and core.
3B. Dumbbell Shrugs – 3 sets of 12 reps
Dumbbell shrugs build strength in the trapezius and shoulder muscles and also help level out shoulder imbalances.
This article has been reviewed for accuracy by Kate Save. Kate is an Accredited Practicing Dietitian, Exercise Physiologist and Diabetes Educator plus the founder of Be Fit Food.
You'll also like:
Arnold Schwarzenegger's Diet and Workout Plan
Michael B. Jordan's 'Creed' Diet & Workout Routine
Jon Bernthal's 'Punisher' Workout & Diet Plan
General FAQs
What is Jonathan Major's height and weight?
Actor Jonathan Majors stands 5 foot 11 inches tall and weighs approximately 166 pounds.
Did Jonathan Majors go to Yale?
After receiving his bachelor's degree at the University of North Carolina School of the Arts, actor Jonathan Majors attended the MFA program at the Yale School of Drama.
---
Featured Video from Man of Many