Watch Tyson Fury Literally Punch the Lights Out in Insane Workout Video
Tyson Fury's punching bag almost had its revenge in a video posted to his Instagram on Wednesday. The two-time heavyweight champion avoided serious head injury when the punching bag fell, bringing the whole ceiling down with it.
You'll also like:
Conor McGregor's UFC Diet & Workout Plan
Aussie Legend Obliterates Guinness World Record For Longest Held Plank
Joe Rogan's Insane $4.5 Million Bell Canyon Estate is Up For Sale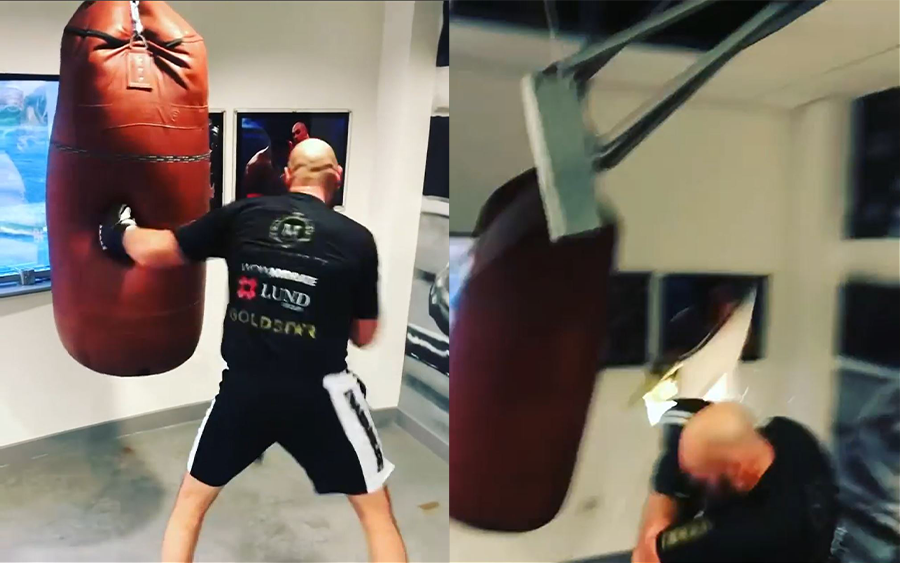 The Gypsy King was getting in a few combos on the heavy bag when, suddenly, the bag decided enough was enough. If it wasn't for the champs swift upper body movements and lateral quickness, he might be on his way to the emergency room with serious head injuries.
Spectators of the bout had plenty to say ringside. As the roof caves in you can hear a spectator shout "S***", as another probes Fury with "That's what happens…". The champ even takes a dig at himself, "That could have come down and hurt me, you f**king idiot. You f**king failed sugar," said the Gypsy King.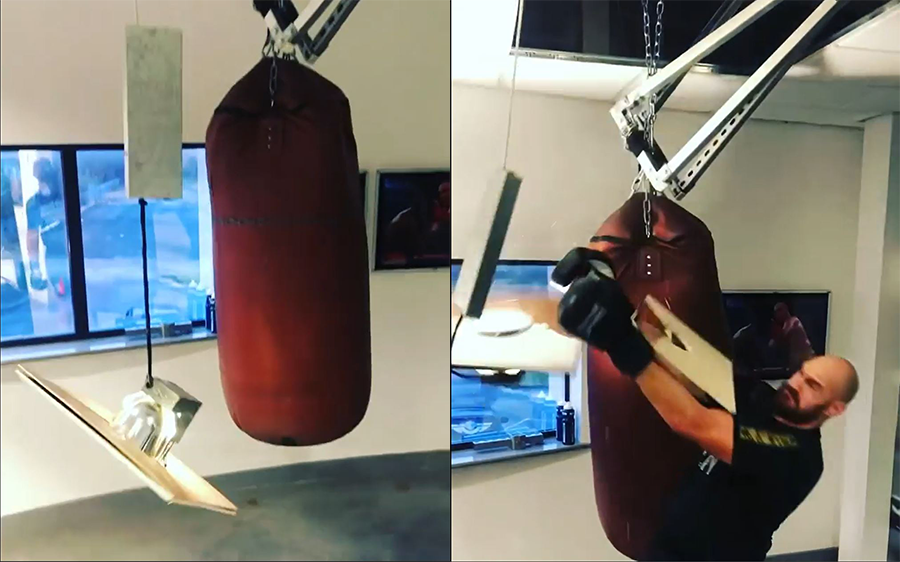 Post-fight, many commentators took to the viral Instagram video to suggest Tyson Fury didn't properly prepare for the battle. "Why would you attach a punching bag to a suspended Ceiling?? Obviously, it would fall down!! Dog s*** stunt!!," said one pundit. 
Spells aside, the Gypsy King had the last laugh, proving why he's considered to be one of the best. "This is what's coming for everyone 2021 to infinity," said the 32-year-old. If this video did one thing, it gave everyone a glimpse of the sheer amount of gas the old fella still has in his tank.
You'll also like:
Conor McGregor's UFC Diet & Workout Plan
This Man Cave is Carved Out of an Actual Cave
Joe Rogan's Insane $4.5 Million Bell Canyon Estate is Up For Sale